Most social workers don't enter the field for the money, but specialization, experience, and education level all influence social workers' earning potentials.
Individuals wondering "how much do social workers make?" may be surprised by the complexity of the answer. This guide draws on May 2020 data for the mean bachelor of social work (BSW) and master of social work (MSW) salaries and analyzes the factors affecting social worker salary potential.
For example, licensed clinical social workers generally earn more than BSW social workers. However, factors such as location, industry, and caseload influence their earnings.
Social Worker Salary Overview
How much do social workers make in comparison with other professions? In May 2020, the national average salary for all occupations exceeded $56,000 per year. Social workers earned a slightly lower-than-average salary.
However, social work salaries cover a wide range, with the lowest-paid social workers making around $33,000 per year and the highest-paid earning nearly $86,000.
Social Worker Salaries in 2020
Source: Bureau of Labor Statistics
Social workers take on different responsibilities depending on their industry. Social workers in ambulatory healthcare specialize in healthcare and medical social work, connecting patients with home healthcare options. Social workers in individual and family services act as caseworkers and advocates for vulnerable children. Social workers in private practice use clinical modalities to empower their clients to achieve their goals.
How much does a social worker make? Industry makes a significant difference, with the highest-paying industry offering nearly $14,000 more than the lowest-paid sector. The following table shows social work salary data by industry as of May 2020.
Social Worker Salaries in 2020 by Industry

| Industry | Median Annual Salary (2020) |
| --- | --- |
| Local Government, Excluding Education and Hospitals | $57,660 |
| Ambulatory Healthcare Services | $52,850 |
| State Government, Excluding Education and Hospitals | $49,860 |
| Individual and Family Services | $43,820 |
Source: Bureau of Labor Statistics
Featured Online Social Work Programs
Learn about start dates, transferring credits, availability of financial aid, and more by contacting the universities below.
How Much Do Different Types of Social Workers Make?
Social workers can specialize in different fields, including healthcare social work, school social work, mental health social work, and child and family social work. These concentrations affect work settings, job duties, and earning potential.
When considering social work careers, prospective and current social work students should think carefully about their desired concentrations. In addition to specialization, location influences social worker salaries. For example, social workers in states with a higher cost of living, like Massachusetts, New Jersey, and California, typically earn more.
—


Healthcare Social Workers

Healthcare social workers help clients navigate the medical system. When a client receives a medical diagnosis, healthcare social workers recommend lifestyle adjustments. They also connect patients with social services, including home healthcare and support groups.

In medical settings, healthcare social workers help professionals integrate patients' mental and emotional health into their treatments. Healthcare social workers can specialize in hospice care, medical social work, or geriatric social work.
Healthcare Social Worker Career Information in 2020
$60,470
Median Annual Wage
Top-Paying Industries
Computer systems design and related services ($75,370)
Business, professional, labor, political, and similar organizations ($71,330)
Junior colleges ($69,080)
Top-Paying States
California ($83,000)
District of Columbia ($76,100)
Oregon ($75,730)
Source: Bureau of Labor Statistics
—


Mental Health and Substance Abuse Social Workers

Mental health and substance abuse social workers assist clients in managing mental health disorders or addictions. They connect clients with social services like support groups or addiction recovery programs. Mental health social workers, also known as psychiatric social workers, also treat people with mental or emotional problems in an agency or private practice setting.

The job duties for mental health and substance abuse social workers include individual therapy, group therapy, and crisis intervention. They also offer education and advocacy services.
Mental Health and Substance Abuse Social Worker Career Information in 2020
$54,540
Median Annual Wage
Top-Paying Industries
Insurance carriers ($71,460)
Other ambulatory healthcare services ($71,030)
Specialty (except psychiatric and substance abuse hospitals) ($70,240)
Top-Paying States
New Jersey ($91,070)
District of Columbia ($73,490)
California ($73,150)
Source: Bureau of Labor Statistics
—


Child, Family, and School Social Workers

Child, family, and school social workers advocate for vulnerable children. These professionals help families access services like housing or food benefits. They also intervene if they suspect child abuse or neglect. Some child and family social workers specialize in adoptions.

School social workers help students improve their social skills and academic performance. They work with parents, teachers, and school staff to manage problematic behaviors. School social workers also assist children dealing with bullying or school absences.
Child, Family, and School Social Worker Career Information in 2020
$52,370
Median Annual Wage
Top-Paying Industries
Business, professional, labor, political, and similar organizations ($78,280)
Junior colleges ($66,380)
Elementary and secondary schools ($65,080)
Top-Paying States
District of Columbia ($71,840)
New Jersey ($71,110)
Connecticut ($68,230)
Source: Bureau of Labor Statistics
How Much Do Similar Career Paths Make?
Counseling and social work careers offer a range of earning potentials. Social workers, marriage and family therapists, and counselors typically earn median salaries of around $50,000 per year, while psychologists report higher average salaries.
The information below presents salary data from several careers. When considering social services careers or social work degrees, prospective students may want to research careers in related fields.
Counseling and Social Work Salaries in 2020

| Career | Median Salary (2020) |
| --- | --- |
| Industrial-Organizational Psychologists | $96,270 |
| Clinical, Counseling, and School Psychologists | $79,820 |
| Social Workers | $51,760 |
| Marriage and Family Therapists | $51,340 |
| Substance Abuse, Behavioral Disorder, and Mental Health Counselors | $47,660 |
Source: Bureau of Labor Statistics
How to Boost Your Salary as a Social Worker
The average social worker's salary remains below the national average wage index of $54,000. However, social workers can boost their earnings in several ways. Earning a graduate degree, specializing in an in-demand field, or changing employers may increase salaries. Thinking strategically about earning potential early in a social work career can pay off for decades.
Education Level and MSW Salaries

Salaries often correlate with education level. As a result, earning a social work degree often means more job opportunities and a higher earning potential. Social service assistants can increase their earning potential with BSW degrees, while case managers move into clinical roles that pay more by completing MSW programs.

Years of Experience

Early-career social workers typically earn lower salaries than professionals with several years of experience. Each year of experience adds about $419 to a social worker's salary, according to socialworkers.org. Experience prepares social workers for leadership and supervisory positions. Similarly, pursuing new roles allows social workers to negotiate for increased salaries.

Location

Locations with a higher cost of living often pay social workers higher salaries. For example, healthcare social workers in California make a mean annual wage of $83,000 per year, compared to the national mean of $60,000. Other location factors, including rural versus urban settings, also influence salaries.

Industry and Specialization

Type of Practice

Many professionals in the field work for employers, while others find employment in private practice. The type of practice influences earning potential. Social workers in private practice report the highest salaries. In contrast, individuals who work in the nonprofit sector report the lowest salaries.

Licensure

Several social work careers require licensure. Clinical social workers must apply for state licenses. Some states require candidates with BSWs, while others require MSWs. A license often translates into more job opportunities and a higher salary. The average MSW salary exceeds BSW salaries by a minimum of $13,000 per year.

Hours Worked

Most social workers work full-time hours, and part-time social workers tend to earn less than full-time social workers. Increasing their hours is one of the easiest ways for social workers to earn higher salaries. However, working more hours may not suit every social worker's circumstances.

Number of Clients

The size of a social worker's primary caseload correlates with salary. Social workers for public and nonprofit agencies with 26-50 clients earn the lowest salaries, while those without a caseload earn the highest salaries. The data may reflect the fact that social workers with no clients work in supervisory or management roles. Social workers in private practice have an average caseload of 20-25 clients.
Common Questions About Social Worker Salaries
How Much Money Can You Make With an MSW?
Social workers earn a median salary of nearly $52,000 per year. Professionals with MSWs typically earn salaries higher than the median.
Can Social Workers Make Six Figures?
Social work does not typically offer six-figure salaries. However, social workers in certain locations and those who pursue leadership roles can increase their earning potential.
What Field of Social Work Pays the Most?
Healthcare social workers and social workers employed by the federal government tend to earn higher salaries. Social work salaries vary by field, degree level, experience, and employer.
Genevieve Carlton
Genevieve Carlton holds a Ph.D. in history from Northwestern University. After earning her doctorate in early modern European history, Carlton worked as an assistant professor of history at the University of Louisville, where she developed new courses on the history of science, Renaissance Italy, and the witch trials. Carlton has published five peer-reviewed articles in top presses and a monograph with the University of Chicago Press. She also earned tenure with a unanimous vote before relocating to Seattle. Learn more about Carlton's work at genevievecarlton.com.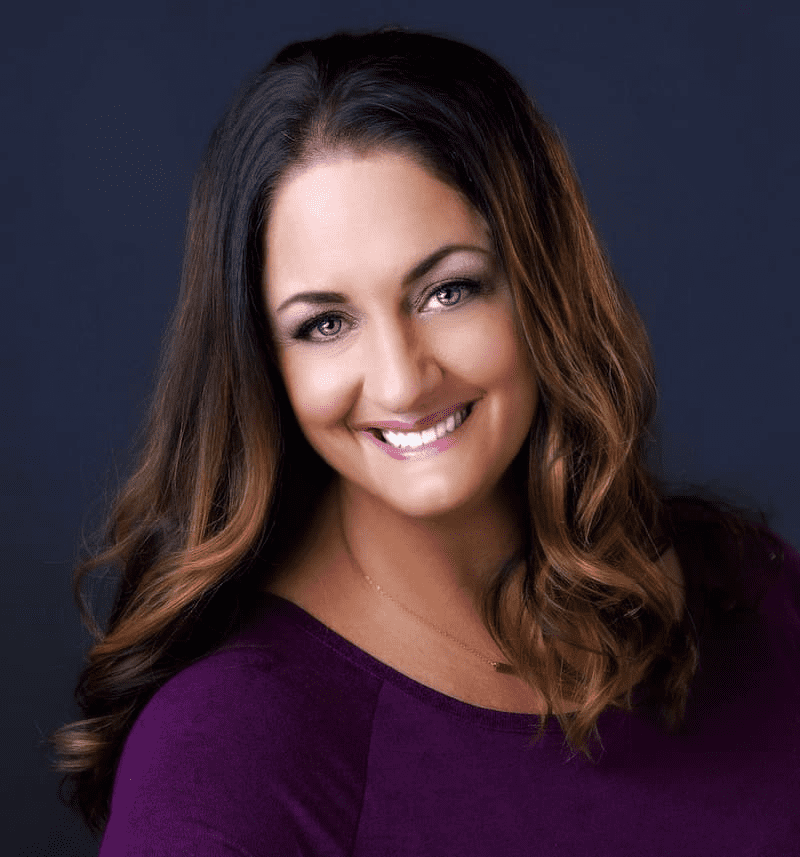 Reviewed by: Melissa Russiano, LCSW, LISW
Melissa Russiano is a Licensed Clinical Social Worker in private practice who has organically developed a specialty working with helping professionals. Russiano has a proven track record helping professionals avoid burnout by holding clinicians accountable through laughter, tears, blunt (yet very supportive) feedback, and quirky analogies that are grounded in solid theoretical research. Russiano practices solely in a virtual setting in the states of California, Florida, Ohio, Pennsylvania, and Tennessee. In addition, Russiano is a professor, teaching in a graduate program through Simmons University online.
Learn more, do more.
More topic-relevant resources to expand your knowledge.
Popular with our students.
Highly informative resources to keep your education journey on track.
Take the next step toward your future with online learning.
Discover schools with the programs and courses you're interested in, and start learning today.