thebestschools.org is an advertising-supported site. Featured or trusted partner programs and all school search, finder, or match results are for schools that compensate us. This compensation does not influence our school rankings, resource guides, or other editorially-independent information published on this site.
Are you ready to discover your college program?
Students who are considering going to college soon spend plenty of time thinking (or stressing!) about the ACT. Many colleges and universities require this test for admission, and it can be quite a bit different and more difficult than the tests most people encounter in high school.
Preparing for the ACT can help you learn what the test looks like, develop skills, and ultimately get a higher score. Though tutors, teachers, courses, and prep centers can be very helpful, there's lots you can do on your own to improve your ACT score.
This article lists the twenty best self-guided ACT prep resources, and offers information to help you decide which ones to add to your bookshelf, phone, or bookmarks tab. Below is everything you need to start prepping for the ACT, from ultimate guides, to books for bad test takers, to mobile games, to study times, to meditations. But first, a little bit of information about the ACT.
What is the ACT?
Alongside transcripts, essays, extracurricular activities, and other aspects of your application, college admissions officers look at ACT scores to decide whether or not to accept you for admission at their school. Scores on the ACT range from 0–36, and the test is made up of English, Math, Reading, Science sections, as well as an optional Writing section.
Should I take the ACT or SAT?
Many colleges will accept scores from ACT and SAT college admissions tests. Whether or not to take both is up to the individual student. Though similar, the tests vary in a few notable ways. The ACT has four sections — English, Math, Reading, and Science — while the SAT has three sections — Reading, Writing, and Math. The ACT gives you less time per question than the SAT, and tests you on analyzing experiments and data in the Science section, while not testing you explicitly on vocabulary like the SAT does. Ultimately, what test you should take comes down to personal preference and goals. Every student should take some time to research the tests, to browse sample questions, and consider personal skills and needs.
What are the benefits of a high ACT score?
Many colleges and universities specify a minimum ACT score for admissions. Depending on the schools you want to attend, you likely need to take the ACT to get into college. ACT scores can also affect your specific course load. Students with low ACT scores may need to take remedial courses. Conversely, high scores can earn you credit for certain core college classes, without having to take the class! ACT scores can also play a crucial role in determining who receives merit based scholarships, as well as scholarships from schools and other organizations. There are plenty of benefits to landing a high ACT score, and working toward a higher score now, no matter where you are, can be a great choice in the long run.
How do I prepare for the ACT?
There are tons of options for ACT prep — from books to online courses to in-person tutors — and so, tons of answers to this question. Getting familiar with the ACT, learning skills and strategies relevant to the test, and then applying all of that by practicing are the main ways you can prepare for the ACT. Self-guided ACT prep is a great way to start studying for the test; it's the most flexible and least expensive type of ACT preparation. Even if you do take a class or hire a tutor, you'll have knowledge and skills from your self-study that will make guided ACT prep easier and more productive. The books, apps, and other resources on this list are an excellent way to start preparing for the ACT.
Books
The Official ACT Prep Guide

ACT

The Official ACT Prep Guide is, well, official. This book is the only guide put out by the makers of the exam, and it includes official practice tests from past years, actual ACT test forms, information on registering for the exam, proven test-taking strategies, and more. ACT puts out a new edition each year, and while the current year's version is the most up-to-date, you may benefit from using older editions as well, as they contain practice tests that aren't in the newest edition. So, if you work through this year's copy of The Official ACT Prep Guide and are hungry for more, pick up an older edition.

This book is a good starting place for your self-guided study. You can learn from the test makers themselves what to look for, what to know, and what to do, and then put all that knowledge to the test on some official practice exams. It's also worth reading what The Official ACT Prep Guide has to say about scoring your exams and making sense of your score report after you take the ACT. Additionally, you can spend time with the book's online bonus content to further improve your knowledge and skills.

Price: $32.95

Recap: Learning what the test makers have to say about their exam is a great starting place. If you're looking to get familiar with the test and practice with official tests, grab a copy of ACT's Official ACT Prep Guide. This book is mentioned in other resources on this list, so it's a great one to start with.
6 ACT Practice Tests

Barron's

Many general ACT prep books are made up of lessons and study guides, in addition to practice questions and tests. That's great, but when you've learned lots of skills and strategies and are just looking to test your chops, Barron's 6 ACT Practice Tests probably needs a spot on your bookshelf (and it'll take up a lot less space than books like Cracking the ACT and The Official ACT Prep Guide). This book includes six practice tests with answer explanations for each question.

This is a great book to practice from. Whether you take a section at a time, or an entire test, 6 ACT Practice Tests gives you plenty of exam to work with. Although the book doesn't include guides or lessons for each section of the test, the answer explanations let you check yourself and learn as you go. As tempting as it is to just see if you got the question right or wrong, taking the time to read the explanation will help you get it right next time, too. Barron's is known to create material that is harder than the official ACT, so keep that in mind as you use this book. Don't get discouraged when you miss questions, and when you practice with official ACT materials, they might even begin to seem easier.

Price: $14.99

Recap: If you've learned the basics of the ACT and have some skills and strategies under your belt, use Barron's 6 ACT Practice Tests to continually practice and improve.
ACT 36: Aiming for the Perfect Score

Barron's

If your goal is a perfect ACT score, ACT 36: Aiming for the Perfect Score contains advice, strategies, and extra-challenging practice tests to help you rack up every point on the exam. Since you need a good memory to get a perfect ACT score, the book includes instruction on reading efficiently and retentively. It also includes special tips for boosting your Science score, as well as advice on how to write a "perfect" (at least, in the eyes of the ACT) essay. There's a version of the book that comes with a CD-ROM with extra practice questions and tests that might be worth getting if you want extra extra-difficult practice.

If you're scoring in the high twenties or low thirties, ACT 36: Aiming for the Perfect Score might be just what you need to get to the next level. Of course, anyone can use this book, but it does contain more challenging content than other books on this list, so if you're struggling with the ACT, building your confidence with other resources would probably best before picking up this book. You can use this book both for learning winning tips and strategies, as well as practicing difficult ACT questions.

Price: $18.99

Recap: If you think you might be able to get a perfect score (or if you're aiming to score in the thirties at all), ACT 36: Aiming for the Perfect Score has content and practice that can help you reach your goal.
The Complete Guide to ACT English

Erica Meltzer

The Complete Guide to ACT English is a comprehensive review of ALL of the grammar and rhetoric topics tested on the English section of the ACT written by Erica Meltzer, an experienced ACT tutor. The book includes explanations of errors you might make on the test, including both simple and complex mistakes. It also includes exercises and reviews so that you can continually test and apply what you're learning. The Complete Guide to ACT English pairs perfectly with The Official ACT Prep Guide, since Meltzer's book includes an index of English questions in The Official ACT Prep Guide, organized by both topic and test.

The Complete Guide to ACT English can be a helpful tool in your ACT prep, no matter what your English skills are. The book is ideal for ACT English study, whether you're a student with little previous grammar study, or someone who's focusing extra attention on the most difficult grammar and rhetoric concepts. You can work straight through the book, or use sections of it to improve particular English skills.

Price: $23.95

Recap: If you want to work specifically on the English section of the ACT, The Complete Guide to ACT English has what you need.
The Complete Guide to ACT Reading

Erica Meltzer

The Complete Guide to ACT Reading contains strategies and tips to help you not only increase your speed on the ACT Reading section, but also strengthen your logic, reasoning, and comprehension. After all, it's important to move through this section of the exam quickly (you have less than ten minutes to reach each passage and answer the ten related questions), but if you don't understand what you're reading, speed won't get you very far. The Reading section consists of several different passage and question types, and this book will help you recognize each of them. The final portion of the book contains two Reading practice tests so you can test what you've learned.

You might think that the best way to prepare for the Reading section of the ACT is to just read, but that can be frustrating if you practice that way and continue to struggle with this section of the exam. The Complete Guide to ACT Reading will help you debunk the myth that there's no strategy needed on this portion of the ACT. Use this book to develop your strategic approach to the ACT Reading test, so that you can work through the passages quickly and accurately.

Price: $21.95

Recap: Whether you love reading or hate it, ACT Reading can be different from pleasure reading and even your high school English class. The Complete Guide to ACT Reading can help you learn skills and strategies to succeed on the Reading portion of the exam.
5 lb. Book of ACT Practice Problems

Manhattan Prep

If you want an ACT book that will also build your biceps and serve as a sturdy doorstop once the exam is over with, you might need a copy of Manhattan Prep's 5 lb. Book of ACT Practice Problems. This book contains 1,800+ practice questions covering all concepts tested on the ACT. Questions are organized into practice sets based on section (English, Math, Reading, Science) and also content (English Mechanics, Pre-Algebra, Social Studies, Physical Sciences, etc.) so that you can target practice towards your weak spots. The book also includes explanations for each question and additional online resources.

While some ACT prep books are heavy on lessons, guides, and chapters that explain the test, 5 lb. Book of ACT Practice Problems keeps explanations short and sweet. The bulk of this book (and it is bulky!) is practice problems that will help you improve on each section of the ACT. You can start by taking the book's mini ACT diagnostic (forty-nine questions rather than 215), and then moving on to whatever topics you need to practice. Even though five pounds is a lot of book, it's probably best to pair this with other resources that are more than just practice. The author of 5 lb. Book of ACT Practice Problems recommends The Official Guide to the ACT, since it's written by ACT test makers themselves.

Price: $19.95

Recap: If you need more practice problems to aid your ACT prep, look no further than 5 lb. Book of ACT Practice Problems.
The ACT for Bad Test Takers

Moshe Ohayon

If you're frustrated by the ACT, if you don't feel you can show your full potential on this exam, if you've called yourself a "bad test taker," then this is the book for you. Moshe Ohayon, who wrote The ACT for Bad Test Takers, has been an ACT tutor for more than fifteen years, and believes that bad test takers can be taught to be good ones. Unlike some of the other books on this list, this is not a practice book. It's a strategy book. It's basically an answer to the question, "what do I need to know to do well on the ACT?"

The ACT for Bad Test Takers contains two sections — A New Approach to the ACT and Frequently Asked Questions. It offers keys to success, best kept secrets, and answers to questions you're probably asking yourself as you study for the ACT. This is a great read as you begin to map out your self-guided ACT prep, or when you're feeling frustrated or burned out. It is best used together with other content and practice resources, and the author even offers some suggestions on how to structure your ACT practice, beyond this book.

Price: $24.99

Recap: If you identify as a "bad test taker," or if you're just looking for encouragement and motivation as you study for the ACT, read The ACT for Bad Test Takers. You just might become a "good test taker."
Cracking the ACT

Princeton Review

Princeton Review offers a hefty, comprehensive guide to the ACT, Cracking the ACT. It includes practice tests, in-depth subject guides, and extra online practice. The book spends a few chapters on each of the ACT sections, and at the end of each chapter, there is a convenient one-page review of the chapter. In addition to full-length practice tests with answer explanations, the book includes subject-specific drills to help you brush up on the content you're learning. The Premium Edition of the book contains more practice tests and other extras.

Whether you want an introduction to the skills and strategies needed to ace each section of the ACT, or if you're just looking for practice tests and review, Princeton Review's book can be a great addition to your ACT preparation tools. You can read straight through Cracking the ACT, or flip around to find what you need. Taking practice tests are a great way to prepare for the ACT, and this book has several practice exams. However, it's important to note that you may want to supplement your practice with other exams, since Princeton Review has been known to write easier questions that what you might see on the ACT.

Price: $19.99, or $32.99 for Premium Edition

Recap: If you're looking for a book with helpful, in-depth information about each section of the ACT, Princeton Review's Cracking the ACT is a great resource. Bonus: Their drills and practice test answer explanations make it easy to test yourself and find where you need to keep studying.
For the Love of ACT Math

Private Prep

Love and ACT Math? That may strike you as an unlikely pair, but For the Love of ACT Math was designed by a group of tutors with the goal of capturing the energy, clarity, and yes, even fun, of their ACT prep sessions. The book includes funny (yes, sometimes corny, but corny > boring, right?) cartoons that walk you through how to solve ACT Math problems step by step. After walking you through problems that illustrate a certain concept, the book offers several practice problems for you to try.

With a title like For the Love of ACT Math and joke-telling cartoon characters filling the pages, you might wonder if this book is for serious ACT students. It is! The book covers all of the math concepts tested on the ACT, from basic concepts like Absolute Value and Basic Algebra, all the way to advanced stuff like Vectors and Graphing Inequalities. And, after all, studies have shown humor to help with memory recall. You can work through each chapter of this book to be sure you're prepared for all of the math questions you'll see on the ACT, or if you've got a particular weak spot, you can jump to the chapter that covers it.

Price: $29.71

Recap: If you're going to dedicate some of your ACT prep time to working on math, For the Love of ACT Math will both make you chuckle and help you solve ACT math problems easily and efficiently.
For the Love of ACT Science

Private Prep

This book was Private Prep's first ACT book (before For the Love of ACT Math), and in it, author Michael Cerro walks you through the key pillars of the scientific method. Unlike the Math and English sections of the ACT, the Science section is testing you not on content, but on reasoning skills. Rather than showing off the vocabulary you picked up in Biology class, or applying all the formulas you learned in Chemistry, this section of the test requires you to apply basic principles of applied science. The author's background as a chemical engineer, chess player, and long-time ACT tutor offers a different approach to ACT Science: one that is deeply rooted in logic, and maybe even a little fun.

For the Love of ACT Science makes the ACT Science section simple (you might even end up loving this part of the exam!). In the beginning of the book, the author compares the ACT Science section to a Where's Waldo book: the answer is there, you've just got to find it. Whether you're totally confused by ACT Science or wanting to further improve and pick up those last few points, this book can help you fine-tune your approach and find the answers, simply and quickly.

Price: $33.67

Recap: ACT Science is more like Where's Waldo than your high school physics class, so For the Love of ACT Science will show you how to break down the passages and questions so that finding the answers become simple.
Apps
ACT Flashcards

Magoosh
Magoosh also has an ACT Test Prep app, but their ACT Flashcards app made this list because of its unique approach. The app — available for iOS, Android, and web — includes 216 flashcards covering English, Math, and Science content, and was created by ACT experts to ensure that you're studying the most often tested concepts in those three ACT subjects. The app uses a fancy-sounding learning technique (Spaced Recognition Technique, or SRT) that gives simple, but awesome results. The ACT Flashcards app slowly adds more and more time between review of a certain concept, helping your brain to remember a large number of concepts for a long time, which is just what you need to do to succeed on the ACT.
Though you probably want to pair this app with another resource that lets you practice the concepts you learn from Magoosh's ACT Flashcards app, this practice tool will ensure that you're studying the concepts most likely to appear on the ACT. If you study regularly with this app, you'll improve your memory of those hard-to-remember ACT concepts, like misplaced modifiers and matrices.
Price: Free
Recap: To make sure you cover all of your bases, and remember what you learn, download Magoosh's ACT Flashcards app.
Study Timer: Test Prep Focus

Magoosh
There are TONS (thousands?) of study resources for the ACT, and TONS (actually just 215) of questions on the actual test. Time management is incredibly important, both on the test itself and as you prepare to take the ACT. Magoosh's Study Timer app is a test prep stopwatch app that helps you find time to study in the middle of a busy schedule, and stay on task when you do sit down to study. The app's concept is based on the Pomodoro Technique, a productivity technique that has been around for decades. (Fun fact: Pomodoro means "tomato" in Italian, and the technique was invented by an Italian student who used a tomato-shaped kitchen timer to time himself in twenty-five-minute increments as he studied.)
When you first download the app, it asks what test you're studying for. The ACT Timer allows you to practice a section for as long as that section lasts on the actual ACT Test. It prompts you to study English for forty-five minutes, Math for sixty minutes, Reading and Science for thirty-five minutes, and Writing for forty minutes. At the end of a session, the app gives you a friendly reminder to take a break so that you don't burn out from all that hard practice. If you don't have time for a full practice session, you can choose General Study for a twenty-five minute session.
Price: Free
Recap: Good time management can help you take the ACT content and strategy you're learning to the next level. If you need help staying on task, or just need a mobile exam proctor, check out Magoosh's Study Timer.
ACT Pocket Prep

Pocket Prep
Pocket Prep's ACT app is a great practice tool as you prep for the ACT. With the Exam Builder feature, you can build your own practice test by choosing your study mode, content areas, and how many questions you'd like to answer. The app also offers detailed explanations of questions and answers; not only can you learn why an answer choice was right, but also why the others were wrong. In-depth progress tracking allows you to analyze your past scores, test completion speed, and knowledge area strengths and weaknesses.
You may not have time to take a full ACT practice test, but using ACT Pocket Prep's Exam Builder lets you create a test that maximizes your practice time, whether you've got a little or a lot. Reviewing your tests with the app is worthwhile, not only can you work to fully understand each practice question, you can track your progress and use that information to build your next practice exam.
Price: Free, or $4.99 one-time fee for Premium access
Recap: Full-length, paper practice tests look more like the ACT you'll take on test day, but with ACT Pocket Prep you can build customized, mobile practice tests that let you optimize your study time, anytime, anywhere.
ACT Up

Score Beyond
Just like building muscle at the gym, preparing for the ACT requires you to build your mental muscles. ACT Up lets you practice anywhere with personalized ACT Workouts. The app includes thousands of questions and explanations, and vocabulary games to help you get familiar with the questions and words you're going to see on the ACT. ACT Up tracks your progress and gives you helpful, organized data to guide your test prep.
Score Beyond's app will help you get exactly the content you need to ace the ACT. You can track your mastery in each ACT section, and focus your energy where you most need to improve. This app helps you build your confidence, track your progress, and be ready for test day. It also lets you set a goal score, and counts down the days until your scheduled test date, so that you can be sure you're steadily progressing towards your goal (or get back on track if you've fallen behind).
Price: Free, or $9.99/month for Premium access
Recap: If you need to get stronger and more confident on the ACT, try a personalized, daily workout on Score Beyond's ACT Up app.
ACT

Varsity Tutors
Varsity Tutors connects students to one-on-one in-home tutors, but they also have a helpful ACT prep app. Their app, available for iOS and Android, contains quizzes, practice tests, flashcards, videos, and diagnostic tests. The app tracks your progress, and allows you to look back at past test results. It also includes a helpful Learn by Concept feature which includes lessons on specific concepts tested in each section of the ACT.
Varsity Tutors' ACT app makes it easy to study for the ACT anywhere, anytime. You can set the app to send you a Question of the Day, so that ACT practice becomes a convenient, daily habit. If you want to share your mobile experience with other humans, you can challenge a friend to practice with you, or hire a Varsity Tutors ACT tutor to help you up your study game.
Price: Free
Recap: If you're looking for free, comprehensive ACT prep on your phone, download this mobile app from Varsity Tutors.
Other Resources
ACT — Free Test Prep Resources

ACT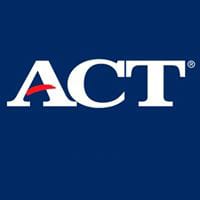 You can do more than sign up for the test on the ACT website; you can also use it study! The official ACT website offers a list of Free Test Prep Resources that can be very useful as you get ready for test day. You can learn more about the ACT by reading test descriptions, learn general test tips from the test-makers themselves, as well as answer a Question of the Day and complete full practice tests.
Who knows more about the ACT test than ACT, Inc.? You can use their site as a home base, to learn more about the test and practice with official practice questions, before you move on to other resources. The articles, downloads, and lists available from ACT are a great starting point as you learn what to expect on this standardized test.
Price: Free
Recap: As you learn about the format of the ACT and start to try your hand at practice questions, ACT.org is a great place to start, with tips and resources from the official ACT test-makers.
ACT Flash Cards

Barron's

Making your own flashcards for the ACT sounds...daunting. With hundreds of questions, hundreds of standards, where should you start? With Barron's ACT Flash Cards, you don't have to. The deck includes four hundred flashcards that cover all five sections of the ACT. The cards come in a sturdy box with a portable metal ring that you can use to create your own travel deck by of whatever cards you want to focus on.

These flashcards can help you with both strategy and practice. Some of the cards include formulas, rules, and test-taking tips, while others have practice questions on one side, with answers on the other. The cards for the English section focus mainly on punctuation, grammar, and style. The Math cards cover all math topics that appear on the ACT. The Reading cards offer strategies to help you find the correct answer quickly in the Reading section. The Science cards contain strategies and questions to help you understand and answer data representation, research summary, and conflicting viewpoint questions.

Price: $16.99

Recap: Want to study on the go, without your phone? Barron's ACT Flash Cards give you access to hundreds of portable strategies and practice questions.
ACT Prep Online Guides and Tips

PrepScholar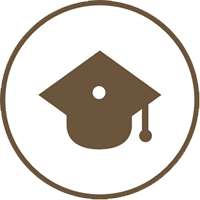 Even if you've got a stack of books in your backpack and a folder of apps on your phone to help prepare you for the ACT, you still may feel as though you need something else. PrepScholar has an extensive blog with guides and tips to answer all of your ACT questions. With everything from Your ACT Superscore Calculator to Exactly How Long Should You Study for the ACT? to The Ultimate ACT English, Math, Reading, and Science Prep Guides, PrepScholar's ACT Prep Blog has tips, tricks, and advice on strategy, content, logistics, and more.
You can browse posts by topic, check out the most popular, or search the internet for PrepScholar posts that are relevant to you. This blog can be a good place to find answers to specific questions you're asking, but it's also a good database to browse as part of your ACT prep. Whether it's a subject specific guide, a list of things to remember to do on test day, or how to get an ACT fee waiver, PrepScholar has information that can help you breathe a little easier about the ACT.
Price: Free
Recap: If you've got a question, seriously, any question, about the ACT, head to PrepScholar's ACT Prep Blog. Chances are, they've got a post that will help.
Spritzlet

Spritz
One of the most difficult things about the ACT is the test's time constraints. You might have no problem reading a book for school, but reading an article and answering ten questions in less than nine minutes? Woah, there. If you need to increase your reading speed, Spritz — a speed reading trainer that works to improve focus, completion, and fluency — can be a great help as you prepare for the ACT. Spritz works by moving the words as you read, so that you don't have to move your eyes, therefore allowing you to read faster. You can use their Spritzlet web browser add-on to speed read articles or blog posts online, and they also have a variety of apps that allow you to Spritz from your phone.
Unfortunately there's no way to use Spritz on the ACT, but it can be a very helpful practice tool. If you use Spritz to read articles and essays similar to what you might see on the ACT (in the Reading Section, you'll be given four passages from the following categories: Prose Fiction/Literary Narrative, Social Science, Humanities, Natural Science), you can work to build focus, confidence, and speed — all skills you'll need on the ACT!
Price: Free
Recap: If speed is a struggle for you on the ACT English and Reading sections, check out Spritz for help leveling up your reading speed.
Stop, Breathe, Think: College Collection

Tools for Peace
The connection to ACT prep might not be immediately obvious, but Tools for Peace — a non-profit that seeks to inspire people of all ages to develop kindness and compassion in everyday life — has created a tool that can be very helpful as your study for the ACT. Their app, Stop, Breathe, Think, has a variety of meditations and mindfulness exercises available on the web, iOS, and Android apps. In particular, the Stop, Breathe, Think: College Collection has recordings that are designed to help you tame your stress, stay focused and on task, and bounce back from setbacks as you study.
It's easy to incorporate meditation into your self-guided ACT prep using Stop, Breathe, Think. The College Collection in particular — designed to help college students tame stress, strengthen focus, and navigate the ups and downs of student life — works perfectly for soon-to-be college students as well. With Stop, Breathe, Think, you can choose a meditation with a particular focus, ranging from 1–10+ minutes, to help you be your best as you prepare for the ACT.
Price: Free, or $9.99/month for Premium access
Recap: Stop, Breathe, Think can help you...well, stop, breathe, and think...as you prep for the ACT. Their student-focused meditations in particular can help you relieve stress, strengthen focus, and stay on track as you work hard towards your goals.
Each of us has different learning styles and preferences, but these ACT prep resources offer a wide variety of books, apps, websites, and options to help you master the ACT test. If you are preparing for the ACT, but need an in-person or online class or tutor, we have lists of the best online and in-person ACT prep programs. If the SAT test is more your style, take a look at our list of The 20 Best Self-Guided SAT Prep Resources. And if you are searching for colleges, be sure to check out our 50 Best Online Colleges for 2019.
Popular with our students.
Highly informative resources to keep your education journey on track.
Take the next step toward your future with online learning.
Discover schools with the programs and courses you're interested in, and start learning today.