Medical social workers are essential healthcare professionals who provide psychosocial care. From degree to clinical practice to licensure, the path to becoming a medical social worker takes several years.
Individuals looking to create a positive, lasting impact on their communities through work that helps the disadvantaged can consider careers as medical social workers. These social workers — also known as hospital social workers and healthcare social workers — provide psychosocial care to medical patients and their families, as well as offer guidance to medical staff. .
Demand for specialized social workers continues to grow. The Bureau of Labor Statistics (BLS) projects that healthcare social worker employment will grow by 14% from 2019-2029. Read this guide on the steps to becoming a medical social worker. Learn about the daily responsibilities, skills, and average earnings of healthcare social workers.
What Do Medical Social Workers Do?
Medical social workers alleviate the social, psychological, and financial difficulties faced by medical patients and their families. They provide counseling services to patients and their families, assessing and monitoring clients' mental and emotional health — techniques they develop while becoming licensed clinical social workers (LCSWs).
These professionals collaborate with nurses, doctors, and insurance providers, relaying patient needs and progress to healthcare teams. Medical social workers also provide support by coordinating services like in-home care and referring patients and their families to community programs.
These specialized social workers draw upon social work knowledge and values to guide clients through the healthcare system and challenging situations. They also sometimes perform crisis intervention, as well as case management for any type of transitional care once she is discharged from the medical facility.
Where Do Medical Social Workers Work?
Medical social workers work in hospitals, hospice care facilities, nursing homes, outpatient centers, and private clinics. They work full time in all common healthcare settings. Healthcare social workers have been classified as essential workers at the front line of the COVID-19 pandemic.
A medical social worker's daily responsibilities can vary widely. An inpatient service medical social worker may spend a typical day assessing newly admitted patients, developing treatment plans, and providing counseling. A medical social worker in an outpatient wing or clinic primarily ensures that patients receive follow-up care and access to appropriate resources following discharge.
Skills
Medical social work calls for emotional intelligence, problem solving skills and formal education. Medical social workers need soft skills such as empathy and cultural competence to advocate for clients. Hard skills in crisis intervention and counseling techniques equip them to provide quality healthcare. Their work must also adhere to fundamental social work values and ethics
Medical Social Worker Skills
Soft Skills
Empathy
Communication
Critical thinking
Collaboration
Cultural competence
Professional ethics
Hard Skills
Empathy
Communication
Critical thinking
Collaboration
Cultural competence
Professional ethics
Steps to Become a Medical Social Worker
The specific requirements for becoming a medical social worker depend on the state. Generally speaking, most states have the following requirements to become a clinical social worker:
Earn a master of social work (MSW) degree.
Complete fieldwork.
Pass the licensing exam.
Apply for state licensure.
Maintain licensure through continuing education.
1.

Earn a Master's Degree in Social Work

To become a medical social worker, you need to first earn your MSW. Most prospective medical social workers earn bachelor of social work (BSW) degrees before pursuing MSWs, but you do not need a BSW to pursue a master's degree in the field. Social work degrees overlap with other humanities disciplines, and many MSW programs accept students from counseling and other related majors.

A typical MSW program takes two years to complete. Though many MSW programs feature a medical social work concentration, you do not need to earn your degree with this concentration for licensed clinical social work. You can obtain an online MSW or online BSW from many accredited schools nationwide.

Students in MSW programs study topics in psychology, cultural competency, and healthcare. Common MSW topics include:
Mental health diagnosis.
Human rights and social justice.
Trauma-informed care and crisis intervention.
Grief and loss.
Group counseling.
Specializations in Child and Family Interventions
2.

Complete Fieldwork Hours

Each prospective medical social worker completes 450-600 fieldwork hours, also known as a practicum. Fieldwork allows learners to apply theoretical knowledge of social work techniques and values to the actual clients in a setting they would like to work in post graduation. . Graduate students familiarize themselves with the communities for whom they can serve as licensed professionals.

Most MSW programs require each student to devote 15-30 hours weekly to fieldwork over their two year program (if attending full time; three years if attending part time). Typically, learners arrange their field placements at hospitals, nursing homes, or other local healthcare facilities. Every state, as well as accreditation standards, requires prospective licensees to complete fieldwork before graduation. e.<< In addition, post graduation, those pursuing a clinical social work license will need to complete 2500-3000 supervised clinical hours prior to being licensed by their respective state.>> SEE COMMENTS
3.

Pass National Licensing Exam

Before applying for state licensure, prospective medical social workers must pass the Association of Social Work Boards (ASWB) licensing exam. As a prerequisite for the clinical ASWB exam, a social worker must complete 2,500-4,000 clinical hours supervised by an LCSW, which typically takes about two years of full time supervised work with clients. Exact requirements vary by state and can be located on the state specific Social Work Board website

The ASWB clinical social work exam costs roughly $260. Passing the ASWB exam allows individuals to use the LCSW or LISW title (depending on state designation)
4.

Apply for State Licensure

Typically, a prospective LCSW must pass the ASWB clinical exam and submit a licensing application with a $60-$200 fee. Some states also require LCSWs to pass a law and ethics exam. For example, Texas requires LCSWs to pass the Texas Jurisprudence Examination online while California requires a standardized Law & Ethics Exam that needs to be taken at an exam center

State licensure lasts for two years with the renewal date determined by the issuing state. LCSW/LISWs need to complete continuing education credits to maintain and renew licensure on a biannual basis.
5.

Pursue Continuing Education

Most states require medical social workers to complete continuing education hours to renew their licenses every two years. While exact requirements vary by state, most states require medical social workers to accumulate 20-40 hours of continuing education every two years.

Medical social workers can complete continuing education opportunities by attending lectures, completing workshops, and participating in online webinars that are approved by their state board. Check your state licensing board's website for a list of approved continuing education providers.
What to Look for in a Social Work Program
When researching online colleges, prospective enrollees should look for features found in high-quality BSW and MSW programs.
Only consider programs that hold programmatic accreditation from the Council on Social Work Accreditation (CSWE). Accreditation ensures that enrollees receive quality education and that programs qualify for licensure. Without accreditation status, a BSW cannot apply for an MSW program and an MSW graduate cannot apply for licensure in any state. Additionally, check if your program offers online, in-person, and hybrid learning options, along with available concentrations and electives to best meet your personal schedule/learning style.
Healthcare Social Worker Career Information
Compared to other social services careers, medical social workers can earn a fairly comfortable living. Healthcare social workers made a median annual salary of $57,630 — placing them well in the upper range of social worker salaries.
Medical social workers make their highest earnings in California, the District of Columbia, and Oregon, mostly due to the higher cost of living in these areas.
Healthcare Social Worker Career Outlook
Highest-Paying States for Healthcare Social Workers

| State | Mean Annual Salary (2020) |
| --- | --- |
| California | $83,000 |
| District of Columbia | $76,100 |
| Oregon | $75,730 |
Source: Bureau of Labor Statistics
Medical Social Worker Professional Organizations
NAPSW offers resources for specialists in perinatal social work, including a comprehensive set of ethics and standards for care in the field. Members can pursue continuing education opportunities with NAPSW, as well.
CSWA provides resources for members, including free legal and ethical consultation, legislative advocacy, and a members-only online job board used by industry leaders.
AOSW advocates for social workers specializing in counseling services for cancer patients and their loved ones. Continuing education opportunities from the AOSW include free online webinars.
SWHPN offers an optional certification in advanced palliative and hospice social work. Members receive free access to past and current issues of the Journal of Social Work in End-of-Life and Palliative Care.
Common Questions About Becoming a Medical Social Worker
What Is the Difference Between a Social Worker and a Medical Social Worker?
Medical social workers specialize in healthcare-related social work and hold clinical licensure. Many social workers perform generalized social work that does not require clinical licensure.
How Long Does It Take to Become a Medical Social Worker?
It takes about eight years to become a medical social worker. After earning a four-year undergraduate degree, it takes an additional four years to become a medical social worker: two years earning an MSW, plus two years of supervised clinical hours before taking the ASWB clinical exam.
What Does a Hospital Social Worker Make?
The BLS reported that healthcare social workers in general medical and surgical hospitals make a mean annual wage of $66,630 as of 2020 — much higher than the mean salary for all social workers.
Is a Social Work Degree Hard?
A social work degree is demanding. You must master counseling and crisis intervention techniques, as well as developing your emotional intelligence, empathy, and knowledge of human development. Driven individuals can apply themselves to their education to perform fulfilling work in the field.
Can I Become a Social Worker Without a Degree?
No. Though you can perform generalized, entry-level work in the field without a degree, you need at least a BSW to refer to yourself as a social worker.
Matthew Sweeney
Matthew Sweeney received his Bachelor of Arts in English with a specialization in English literature from Portland State. His writings on music and culture have appeared in the publications Eleven PDX Magazine and Secret Decoder. In his free time he enjoys reading, cinema, hiking, and cooking.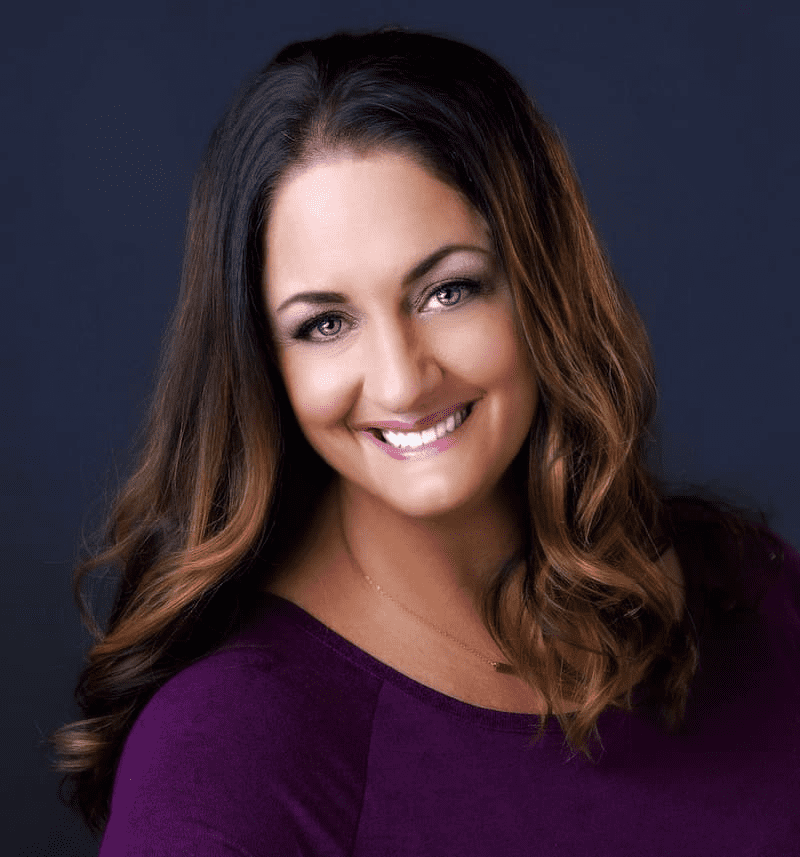 Reviewed by: Melissa Russiano, LCSW, LISW
Melissa Russiano is a licensed clinical social worker in private practice who has organically developed a specialty working with helping professionals. Russiano has a proven track record helping professionals avoid burnout by holding clinicians accountable through laughter, tears, blunt (yet very supportive) feedback, and quirky analogies that are grounded in solid theoretical research. Russiano practices solely in a virtual setting in the states of California, Florida, Ohio, Pennsylvania, and Tennessee. In addition, Russiano is a professor, teaching in a graduate program through Simmons University online.
Header Image Credit: Mint Images | Getty Images
Learn more, do more.
More topic-relevant resources to expand your knowledge.
Popular with our students.
Highly informative resources to keep your education journey on track.
Take the next step toward your future with online learning.
Discover schools with the programs and courses you're interested in, and start learning today.