Aspiring social workers and counselors can launch careers in social services, empowering them to make an impact through advocacy and clinical practice.
Social services workers use their advanced interpersonal skills and clinical knowledge to connect clients with the necessary resources to increase their quality of life. Social workers and counselors play a vital role in helping people maintain their well-being during crises like the COVID-19 pandemic.
Empathetic and advocacy-minded individuals make great candidates for social services careers, including roles in social work, psychology, or corrections. This guide examines each profession, explores job outlook and salary data, and considers social worker vs. counselor similarities and differences.
Is Social Services the Right Career for Me?
Social services work revolves around a shared set of values and combines insights from cognitive science, advocacy, psychotherapy, and public policy. While most programs cultivate the hard skills you need to succeed, it's important to assess your interests to see if they align with the tenets of social services.
You Might Enjoy a Social Services Career if You:
Enjoy interacting with diverse groups of people and possess a strong sense of respect and self-awareness.

Understand boundaries and empathize with each client's current state.

Are a clear and effective communicator and active listener.

Excel at working independently when necessary and can easily manage your time.

Possess a lot of patience and are committed to ethical action.

Enjoy advocating on behalf of the vulnerable and inspire others to do the same.
Featured Online Social Work Programs
Types of Social Service Careers
Degree-seekers and aspiring professionals interested in social services can pursue career paths in psychology, healthcare, counseling, and social work. The information below details some of the most prominent professions in this field, along with their education requirements. Some of these occupations may require licensure or certification, which vary by field and state.
—


Social and Human Service Assistant

Degree Required: Certificate or associate

People in this entry-level role usually work under the direction of psychologists or social workers. They help connect clients with services and assist in implementing concrete tasks within treatment plans. Depending on their specialties or employers, these assistants may work with children and families, veterans, immigrants, the formerly incarcerated, and people with disabilities or mental illnesses. Most assistants work full-time in offices, hospitals, or clinics.
—


Mental Health Counselor

Degree Required: Bachelor's

Mental health counselors support the cognitive and emotional well-being of their clients by offering clinical guidance and recommending coping strategies. They work with groups and individuals, often focusing on specific populations or conditions, including children and families, aging, stress, or addiction. Some mental health counselors have bachelor's degrees, but most hold master's degrees in counseling or related fields.
—


Probation Officer or Correctional Treatment Specialist

Degree Required: Bachelor's

These criminal justice professionals coordinate rehabilitation efforts for legal offenders, including individuals in custody or on probation. They connect clients with social services programs, like job training or group counseling, and report progress to court officials. These professionals may conduct drug screenings or provide substance abuse counseling. They typically work full time in office settings, with extended on-call hours.
—


Health Education Specialist or Community Health Worker

Degree Required: Bachelor's

Community health workers promote healthy behaviors and communicate with healthcare providers on behalf of residents. They collect data, identify useful programs, and implement them to scale. Health education specialists fulfill similar roles while focusing on education and learning. They manage health education programs that inform the public and promote healthy living.
—


Social and Community Service Manager

Degree Required: Bachelor's

These social services professionals manage and coordinate community outreach programs. They usually work for nonprofits or local government agencies and focus on services tailored to specific populations or issues, such as children and the elderly or homelessness and hunger. Community service managers evaluate existing programs and gather data to measure program success. Depending on the role, some may manage budgets or secure funding.
—


Addiction/Substance Abuse Counselor

Degree Required: Bachelor's or master's

Assistance and substance abuse counselors offer assistance to individuals with substance abuse or addiction challenges. In addition to providing advice and behavioral insight, they also develop treatment plans and administer preventative care. In therapy sessions, these professionals identify strategies that help their clients navigate adjustments and other challenges. Addiction and substance abuse counselors work full time in private practice and other care facilities.
—


Marriage and Family Therapist

Degree Required: Master's

Marriage and family therapists combine insights from cognitive science and psychotherapy. They work with couples and families in individual and group sessions. These therapists help clients process their emotional needs as they manage relationship problems, respond to crises, and navigate difficult situations. To become a therapist in this field, each student needs a master's degree and a state-issued license.
—


Rehabilitation Counselor

Degree Required: Master's

Government agencies, healthcare providers, and social assistance organizations often employ rehabilitation counselors. These behavioral specialists enjoy a broad scope of practice, assisting people with mental, physical, emotional, and developmental challenges. They administer skills assessments and develop treatment plans to increase employability or independent living, often collaborating with and making referrals to other health professionals.
—


Clinical Social Worker

Degree Required: Master's

Social workers with clinical qualifications can work in medical facilities, psychiatric centers, and private practice. While other social work roles only require a bachelor's degree, clinical social workers need master's degrees. The clinical credential allows them to make diagnoses, develop treatment plans, and build specialized skills and interventions. Clinical social workers perform psychotherapy and connect clients with community programs that meet their needs.
—


School and Career Counselors and Advisor

Degree Required: Master's

These counselors help their clients build the academic and vocational skills they need to succeed. They identify social barriers or behavioral challenges and offer advice to help clients overcome their issues. School counselors work with teachers, families, and other school staff to enhance learning and increase educational outcomes. In nonprofits and social assistance organizations, career counselors help job-seekers select viable professions and develop achievable goals.
—


Psychologist

Degree Required: Doctoral (Ph.D., Psy.D., or Ed.D.)

Psychologists can work in counseling or psychotherapy, but most of their work involves scientific study. They examine the emotional, cognitive, and underlying social factors that motivate human behavior. These professionals work independently or within larger organizations. They often conduct experiments that add new knowledge to the field.
—


Psychiatrist

Degree Required: Medical degree (MD or DO)

Psychiatrists are physicians who focus on the realm of behavioral health. They combine medical science with psychological practice and offer care to patients dealing with mental, emotional, or behavioral disorders. Psychiatrists often rely on counseling or talk therapy techniques, but unlike traditional therapists, they can prescribe medications to treat chemical imbalances and other mental health conditions.
Social Worker vs. Counselor vs. Psychologist
Social workers, counselors, and psychologists share similarities, despite differences in scope and approach. Like social workers and counselors, psychologists can work in clinical contexts, but many fulfill roles in research-based settings.
What about social workers vs. counselors? Social workers provide counseling, but not all counselors perform social work. Social workers draw on a broader skill set that includes case management and crisis intervention, in addition to counseling. Most counselors focus on specialized psychotherapy services. Finally, a counselor can work with a bachelor's degree; a social worker needs a master's degree in social work and licensure to practice.
Social Service Job Salaries and Projected Growth
Most social workers and related professionals enjoy above-average pay — in some cases, much more than the median annual wage nationwide. Aspiring clinicians, counselors, and social service managers can also benefit from a positive job outlook overall, due to aging demographics and increases in local demand.
Social Service Career Information

| Career | Median Annual Salary (2020) | Projected Job Growth (2019-2029) |
| --- | --- | --- |
| Psychologists | $82,180 | 3% |
| Social and Community Service Managers | $69,600 | 17% |
| School and Career Counselors and Advisors | $58,120 | 8% |
| Probation Officers and Correctional Treatment Specialists | $55,690 | 4% |
| Clinical Social Workers | $51,750 | 13% |
| Marriage and Family Therapists | $51,340 | 22% |
| Health Education Specialists and Community Health Workers | $48,140 | 13% |
| Substance Abuse, Behavior Disorder, and Mental Health Counselors | $47,660 | 25% |
| Rehabilitation Counselors | $37,530 | 10% |
| Social and Human Service Assistants | $35,960 | 17% |
| Psychiatric Technicians and Aides | $33,140 | 12% |
Source: Bureau of Labor Statistics
Social Service Career Skills
Social workers, counselors, and other social services professionals need a combination of hard and soft skills. Hard skills are the technical competencies specific to given roles and developed through formal training. Soft skills are more versatile and difficult to quantify. Most learners cultivate them through practical experience over time.
Social Service Skills
Soft Skills
Cultural competence
Social perceptiveness
Creative problem-solving
Persuasion and cooperation
Adaptability and flexibility
Hard Skills
Research and service coordination
Counseling and interviewing
Vocational rehabilitation
Case management
Program evaluation
Common Questions About Social Services Careers
Can I Be a Counselor With a Master's in Social Work?
Yes, graduates with MSWs can become counselors. Some positions, such as school counselor, may require additional training or certification.
Yes. In addition to providing therapy, licensed clinical social workers intervene in crises and connect clients with critical public benefits.
What Is the Difference Between an LCSW and an LPC?
Clinical social workers enjoy a broader scope of practice. Most licensed professional counselors focus solely on psychotherapy, while LCSWs draw on wider social service resources to promote health and well-being.
How Much Does It Cost to Run a Private Practice?
The cost of maintaining a private practice depends on location and the size of your business. According to some estimates, 35% of revenue should go to overhead costs.
Do Counselors Make More Than Social Workers?
Yes -- but only for specific roles. As of 2020, social workers earned a lower median annual salary than school and career counselors, for example, but still earned more than substance abuse and rehabilitation counselors.
Mental health counselors need state-issued licenses. Eligibility criteria and education requirements vary by state. Some states call for only a bachelor's degree, while others may require a master's degree.
Blake Huggins
Blake Huggins is a Boston-based writer and researcher with roots in north Texas and southern Oklahoma. He holds degrees in religion and philosophy and writes widely on higher education, healthcare, and the humanities broadly conceived. He earned a PhD from Boston University and has taught college courses in philosophy, writing, and composition.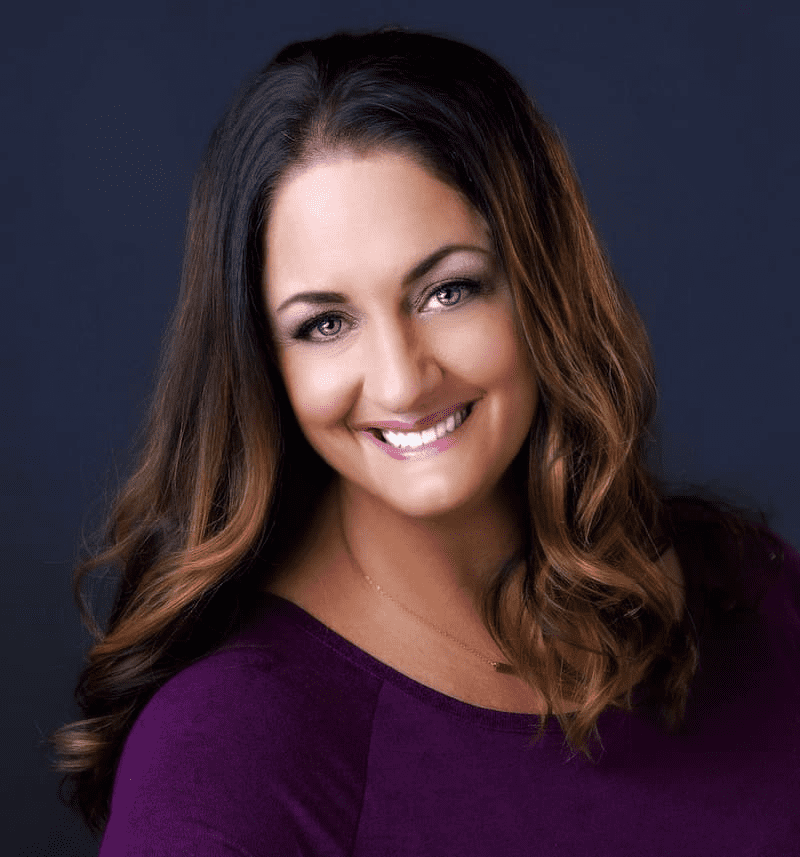 Reviewed by: Melissa Russiano, LCSW, LISW
Melissa Russiano is a Licensed Clinical Social Worker in private practice who has organically developed a specialty working with helping professionals. Russiano has a proven track record helping professionals avoid burnout by holding clinicians accountable through laughter, tears, blunt (yet very supportive) feedback, and quirky analogies that are grounded in solid theoretical research. Russiano practices solely in a virtual setting in the states of California, Florida, Ohio, Pennsylvania, and Tennessee. In addition, Russiano is a professor, teaching in a graduate program through Simmons University online.
Header Image Credit: FatCamera | Getty Images
Learn more, do more.
More topic-relevant resources to expand your knowledge.
Popular with our students.
Highly informative resources to keep your education journey on track.
Take the next step toward your future with online learning.
Discover schools with the programs and courses you're interested in, and start learning today.