Clinical social workers provide invaluable services to their communities, offering support to people in their homes, at nonprofit agencies, in medical and private practice settings, and through advocacy and public policy.
Clinical social work can change individual lives and entire communities through treatment services and support programs. As our understanding of the importance of mental health and social services increases, the need for licensed clinical social workers has also grown.
The Bureau of Labor Statistics (BLS) projects a 13% growth in employment for social workers from 2019-2029. This guide examines the social work profession in detail, highlighting the steps to become a clinical social worker and additional considerations for choosing a program.
What Do Clinical Social Workers Do?
Clinical social workers diagnose and treat all behavioral health concerns, offering different levels of guidance and support for individuals, couples, families, and groups. They meet with clients to identify their needs and determine the best treatment methods while observing and following social work values.
Among the many social work jobs and environments, licensed clinical social workers (LCSWs) specialize in working with specific age groups, settings, demographics, and conditions. They can focus on micro-level, mezzo-level, or macro-level social work, which refer to direct one-on-one approaches, direct community or organizational approaches, and indirect systemic approaches, respectively.
The following information details the differences between direct practice and clinical social workers.
Clinical vs. Direct Practice Social Workers
Clinical Social Worker
Clinical social workers work with clients to provide direct and indirect services. They can diagnose and offer counseling and other treatment programs for behavioral and mental disorders. A clinical social worker needs a master's degree and significant experience for licensure.
Direct Practice Social Worker
Direct practice social workers provide support services to clients in various settings. They may help connect individuals to local services and healthcare professionals to address specific needs. Unlike clinical social workers, a direct practice professional needs a bachelor's degree for employment and cannot provide psychotherapy services.
Types of Clinical Social Workers
Clinical social workers can choose specializations that align with their interests and career goals. Below are the 16 specialization areas of social work, according to the National Association of Social Workers (NASW).
Administration and management
Advocacy and community organization
Aging
Child welfare
Developmental disabilities
Healthcare and medical social work
International social work
Justice and corrections (forensic social work)
Occupational
Policy and planning
Politics
Public welfare
Research
School social work
Substance abuse
Where Do Clinical Social Workers Work?
Schedules and settings vary considerably in clinical social work, as professionals may work in hospitals, nonprofit agencies, schools, or private practices. Others travel around and meet with clients in different settings. Clinical social workers typically work traditional full-time hours, though some client sessions and meetings may occur during evenings and weekends.
While the COVID-19 pandemic increased the prevalence of distance counseling and teletherapy, essential clinical social workers still work in treatment centers. According to the BLS, 18% of these professionals work in individual and family services, 14% in local government, 14% in ambulatory healthcare, and 13% in state government.
Skills Needed for Clinical Social Work
The clinical social work field welcomes professionals with diverse different backgrounds and skills. Most social workers possess emotional, interpersonal, and problem-solving skills, coupled with a strong foundation in clinical theory.
These professionals also typically possess strong cultural sensitivity and perceptiveness, along with communication and observational skills. Throughout their training, aspiring social workers also acquire knowledge in assessment, research, organization, and clinical skills.
Steps to Become a Licensed Clinical Social Worker
Every state maintains specific requirements for clinical social worker licensure, but most share similarities. The following sections look at the typical steps to earn and maintain licensure, though specific details may differ by location. Prospective students should check with their local licensing boards to see what their state requires.
1.

Earn Degrees

All social workers need a master of social work (MSW) degree to qualify for licensure. Not all programs require a bachelor of social work (BSW) for admission, but these degrees can provide advanced standing in some cases. Most professionals complete four years of undergraduate studies and two years of graduate training, though an online BSW or online MSW may offer reduced study times.

Some social work degrees offer specializations, such as medical social work, forensic social work, and children and families. The following list includes common social work courses.
Social policy
Human behavior
Psychosocial assessment
Social work in multicultural contexts
Crisis and trauma
2.

Complete Supervised Clinical Hours

Clinical social workers complete thousands of clinical hours at various stages throughout their educational and professional careers. All accredited social work programs require clinical hours — 400 hours for bachelor's programs and 900 hours of field instruction for master's programs.

After graduation, licensure candidates need to complete supervised clinical hours in settings like hospitals, outpatient clinics, mental health institutions, and counseling clinics. Most states require a minimum of 3,000 hours of supervised clinical experience to qualify for licensure. Some states also require 2-3 years of work experience requirements and set time limits to accrue hours.
3.

Pass the National Licensing Exam

Clinical social workers must pass the national Association of Social Work Boards (ASWB) licensing exam. To take the exam, a candidate needs to meet their state requirements, including completing an MSW and the required supervised clinical hours.

The test features up to 150 questions. Passing with at least 80% of correct answers will qualify applicants for state licensure and the LCSW or licensed independent social worker (LISW) credential, depending on your state.
4.

Earn Social Work State Licensure

Every state features distinct prerequisites and requirements for licensure, but they typically include possessing an MSW degree, accruing over 3,000 supervised clinical hours, and passing the national ASWB exam. Some states may require aspiring social workers to pass a law and ethics examination or complete additional or specialized clinical hours.

Certain states also require prospective social workers to possess a national credential, such as one awarded by the NASW. Licensure usually lasts for 2-3 years and can be renewed by completing continuing education credits.
5.

Pursue Continuing Education

To renew their licenses, clinical social workers need to complete continuing education credits at approved and accredited providers. Requirements vary by state, but most ask professionals to complete 30-48 credits every 2-3 years.

Clinical social workers can also use continuing education to advance their careers. Professionals can find training opportunities through state licensing boards, colleges and universities, and professional organizations.
What to Look for in a Social Work Program
Choosing the right social work program starts with proper regional and programmatic accreditation. Prospective students should also ensure their programs satisfy their state licensure requirements and offer the right courses, specializations, and clinical opportunities.
Other considerations may include tuition, faculty, facilities, and school services. Individuals attending online colleges should research program delivery methods and residency requirements.
BSW and MSW Accreditation
All BSW and MSW programs must hold accreditation from the Council on Social Work Education (CSWE). CSWE accreditation assures students, employers, and state licensing organizations that the candidate completed an approved program that meets rigorous standards.
Attending schools that lack accreditation can lead to challenges with financial aid, licensing, and employment.
Essential Career Information for Clinical Social Work
Clinical Social Work Salaries
The median annual salary for social workers in 2020 was $51,760, according to the BLS. However, social work salaries can range from $33,000 to $86,000, depending on location, employer, experience, and licensure.
Social Worker Career Outlook
The projected employment growth rates for social work is 13% from 2019-2029, according to the BLS.
Similar Careers
Therapists support individuals, families, and groups by helping them manage various challenges. While becoming a therapist typically requires a master's degree, these professionals differ from clinical social workers in that they do not diagnose or treat their clients' disorders.
Psychiatrists are physicians that specialize in the field of behavioral health. . They differ from therapists because they must possess medical doctoral degrees. Unlike clinical social workers, psychiatrists can prescribe medication and/or higher-level interventions to their patients.
A psychologist typically holds a doctorate in psychology, though requirements vary in some states. These professionals tend to engage in detailed testing with the clients they work with. Unlike psychiatrists, psychologists can only prescribe medication in some states.
Mental health counselors may possess bachelor's or master's degrees in counseling. They typically offer guidance and support to clients, as opposed to clinical social workers, who provide clinical therapy and treatment.
Helpful Career Resources
Clinical Social Worker Professional Organizations
NASW brings professional social workers together to develop solid standards and policies. They provide members with access to industry resources, career support, events, and advocacy.
NABSW helps empower and advance the careers of Black social workers. Members can access a supportive professional network, industry events, and career and training opportunities.
This global organization works toward achieving social justice, sustainability, inclusivity, and human rights policy goals. The organization runs international advocacy efforts, local events, and national conferences, along with various social work programs.
NAPRHSW improves access to resources and services in Puerto Rican and Hispanic communities. The association provides advocacy efforts, community programs, and information.
Common Questions About Clinical Social Work
What Is Clinical Social Work vs. Social Work?
Clinical social workers require additional clinical experience and state licensure. These professionals can also treat mental health issues, while social work focuses on connecting clients to the appropriate services.
Is a Clinical Social Worker a Therapist?
No. Clinical social workers may provide therapy-type support, but the scope of their work extends beyond therapy alone. They also diagnose and treat mental health disorders and help clients access community resources.
What Is the Difference Between a Master's-Level Social Worker and a Clinical Social Worker?
A master's level social worker possesses the same training as a clinical social worker. They may not have the supervised clinical experience or state licensure, however.
Do You Need a Ph.D. to Be a Clinical Social Worker?
No. The minimum requirement to become a clinical social worker is an MSW, though Ph.D. graduates certainly qualify.
Can an LCSW Diagnose Mental Illness?
Yes. LCSWs can assess, diagnose, and treat mental illness. Unlike a psychiatrist, however, they cannot prescribe medication.
Doug Wintemute
Doug Wintemute is a Toronto-based freelance writer with professional writing interests in higher learning and entertainment. He completed his BA and MA in English at York University, graduating summa cum laude and earning academic merit, research, and writing awards at both levels. Since 2014, he has contributed content and editorial work for award-winning digital trade publications, global SEO copywriting projects, and hugely popular online brands. He can be contacted through LinkedIn.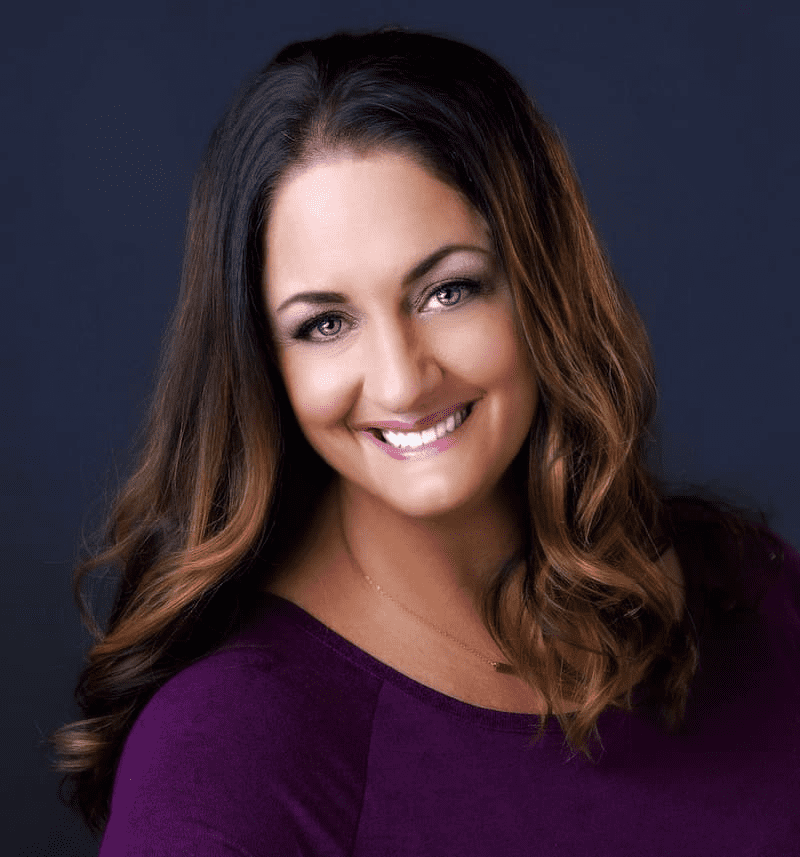 Reviewed by: Melissa Russiano, LCSW, LISW
Melissa Russiano is a Licensed Clinical Social Worker in private practice who has organically developed a specialty working with helping professionals. Russiano has a proven track record helping professionals avoid burnout by holding clinicians accountable through laughter, tears, blunt (yet very supportive) feedback, and quirky analogies that are grounded in solid theoretical research. Russiano practices solely in a virtual setting in the states of California, Florida, Ohio, Pennsylvania, and Tennessee. In addition, Russiano is a professor, teaching in a graduate program through Simmons University online.
Header Image Credit: PeopleImages | Getty Images
Learn more, do more.
More topic-relevant resources to expand your knowledge.
Popular with our students.
Highly informative resources to keep your education journey on track.
Take the next step toward your future with online learning.
Discover schools with the programs and courses you're interested in, and start learning today.