A forensic social worker uses their social welfare training in the criminal justice system. These professionals work as advocates and educators within the legal system.
Forensic social work brings clinical training and diagnosis into a legal setting. This specialization of social work may require individuals to testify in court one day and advocate for juvenile offenders the next. A forensic social worker might make recommendations to correctional facilities, develop law enforcement training programs, or evaluate child victims of domestic violence.
This guide explains how to become a forensic social worker, including a step-by-step career guide, job duties, and key skills social workers need to know.
What Do Forensic Social Workers Do?
Forensic social workers apply their social work training to the criminal justice system. According to the National Organization of Forensic Social Work, their responsibilities include assessing and treating criminal defendants, facilitating child custody issues, and connecting juvenile offenders with resources.
For example, a forensic social worker may create a treatment plan for a juvenile offender, make recommendations considering a child's best interests, and evaluate law enforcement officers.
This career path requires training in legal procedures, social work evaluation, and social work values. Forensic social workers make recommendations to the court and serve as expert witnesses. They may also consult with lawmakers or lawyers about social welfare issues in the legal system.
As a specialized social work job, forensic social work requires strong program development, mediation, advocacy, and policy analysis skills. These professionals also rely on clinical social work training. Forensic social workers develop training programs for criminal justice professionals, advocate for offenders, and conduct behavioral science research.
Where Do Forensic Social Workers Work?
Forensic social workers find employment in different settings. For example, many work for law-related social services organizations. These social workers can practice in child and family services agencies to focus on juvenile offenders or family violence.
Forensic social workers also work within the court system, advocating for clients and connecting clients with resources. Forensic social workers also practice in outpatient mental health clinics, correctional settings, and healthcare facilities. Individuals who specialize in children and youth services may also work in schools.
Skills Needed for Forensic Social Work
Forensic social workers bring many different hard and soft skills to their careers. In addition to upholding social work values, they rely on compassion and communication skills to connect with clients emotionally. Social workers also draw on their case management, assessment, and treatment abilities to help clients.
Forensic Social Worker Skills
Soft Skills
Communication
Organization
Leadership
Patience and empathy
Problem-solving
Hard Skills
Legal training
Counseling
Case management
Diagnosis and assessment
Treatment plan creation
Steps to Become a Forensic Social Worker
Forensic social workers devote several years of educational and experiential preparation to their careers. Like clinical social workers, a social worker with a forensic specialization typically needs a master's degree and field experience. Candidates must also pass licensing exams, pursue specialty credentials, and undertake continuing education. This section walks through the process of launching a forensic social work career.
1.

Earn a Master's Degree in Social Work

A forensic social worker typically holds a master of social work (MSW) degree. Before enrolling in graduate school, each candidate needs a bachelor's degree. Some programs offer advanced standing options for applicants with bachelor of social work (BSW) degrees. Degree-seekers can pursue online BSW or online MSW degrees.

During an MSW program, social work students complete coursework in social work practice, social welfare research, and clinical social work. Graduate students also pursue specialized coursework in their focus areas, such as forensic social work.

While not all MSW programs offer forensic social work concentrations, degree-seekers can often create a concentration by choosing electives in the legal studies, juvenile justice, and corrections. Common courses in forensic social work include:
Forensic social work foundations.
Family law and criminal law.
Forensic practice.
Child and family social work.
Community corrections case management.
2.

Complete Forensic Fieldwork Hours

MSW students complete supervised clinical hours. Forensic fieldwork introduces degree-seekers to the practical skills needed for careers in forensic social work. Most programs require a minimum of 900 hours of supervised fieldwork, which each graduate student completes while working towards their master's degree.

Field placements help learners gain practical experience and meet licensure requirements. Forensic social work students can meet their fieldwork hours in several settings. They may undertake internships in legal offices, work at courthouses, or complete supervised hours at correctional facilities.
3.

Earn Social Work State Licensure

In every state, forensic social workers must hold a license to practice. The process and requirements vary depending on the state. For example, some states license social workers with bachelor's degrees, while others only license social workers with MSWs.

Licensure candidates must meet state education, professional experience, and practicum hours requirements. Candidates must also pass the Association of Social Work Boards (ASWB) licensing exam required by their state.

ASWB offers different exams based on degree level and focus area, with an advanced clinical exam or advanced generalist exam. The license typically remains valid for two years.
4.

Earn Certified Forensic Social Worker Credentials

Social workers can demonstrate specialized training with voluntary professional credentials. The National Association of Social Workers' (NASW) specialty certification program, for example, grants credentials to experienced and licensed social workers.

NASW does not offer a specialized forensic social work credential. However, Certified Advanced Social Work Case Manager and Certified Advanced Children, Youth, and Family Social Worker credentials help forensic social workers stand out on the job market. Both certifications require an MSW degree.
5.

Pursue Continuing Education

Licensed forensic social workers must renew their credentials every two years. As part of the renewal process, they must complete continuing education requirements.

Many professional associations offer continuing education opportunities. For example, NASW offers resources on requirements, including approved courses and a continuing education tracker. These requirements vary by state, so social workers should research their specific renewal conditions.
What to Look for in a Social Work Program
Prospective social work students should always attend accredited schools and research accredited social work programs. The Council on Social Work Education evaluates the teaching materials, faculty qualifications, and student learning outcomes of social work programs. Only programs that follow the best practices for educating social workers earn accreditation.
In addition, applicants considering online colleges should research financial aid opportunities, enrollment options, and methods of instruction to identify their ideal program.
Forensic Social Worker Career Information
Forensic social workers pursue social services careers. As of May 2020, social workers earned a median salary of $51,760. Forensic social workers earn a median salary of over $64,000, according to Bureau of Labor Statistics data.
Social work salaries vary based on specialty, degree level, and experience. Location also affects pay, as demonstrated below.
Counselor, Social Worker, and Community and Social Service Specialist Career Outlook
$47,500
2020 Median Salary
Highest Paying States for Probation Officers and Correctional Treatment Specialists

| State | Mean Annual Salary (2020) |
| --- | --- |
| California | $95,820 |
| Massachusetts | $85,400 |
| New Jersey | $75,960 |
Sources: Bureau of Labor Statistics, Bureau of Labor Statistics
Forensic Social Worker Professional Organizations
NOFSW represents forensic social workers, hosts an annual conference, publishes resources, and offers networking opportunities. This organization also sets forensic standards and best practices.
NASW launched in 1955 to promote the professional growth of social workers through resources and events. This association also offers continuing education resources, credential information, and a career center for job-seekers.
ASWB acts as the regulatory body for the social work profession. The association develops the licensing examinations that social workers must pass to earn state-issued licenses. ASWB also promotes ethical practices in social work.
IFSW represents social workers around the globe. The federation provides a resource hub, hosts events, and connects social workers through its annual conference. IFSW also promotes social justice and sustainable social development.
FAQ About Becoming a Forensic Social Worker
What Degree Do You Need to Be a Forensic Social Worker?
Most forensic social workers hold MSW degrees and complete practicums in forensic social work. After earning an MSW degree, each social worker must pursue licensure.
How Do I Start a Career in Social Work?
Many social work careers hire candidates with bachelor's degrees. Some career paths, including forensic social work, require a master's degree and licensure.
Do Law Firms Hire Social Workers?
Some law firms hire social workers who specialize in legal issues. Forensic social workers help law firms manage client relations, train attorneys, and deliver expert witness testimonies.
Genevieve Carlton
Genevieve Carlton holds a Ph.D. in history from Northwestern University. After earning her doctorate in early modern European history, Carlton worked as an assistant professor of history at the University of Louisville, where she developed new courses on the history of science, Renaissance Italy, and the witch trials. Carlton has published five peer-reviewed articles in top presses and a monograph with the University of Chicago Press. She also earned tenure with a unanimous vote before relocating to Seattle. Learn more about Carlton's work at genevievecarlton.com.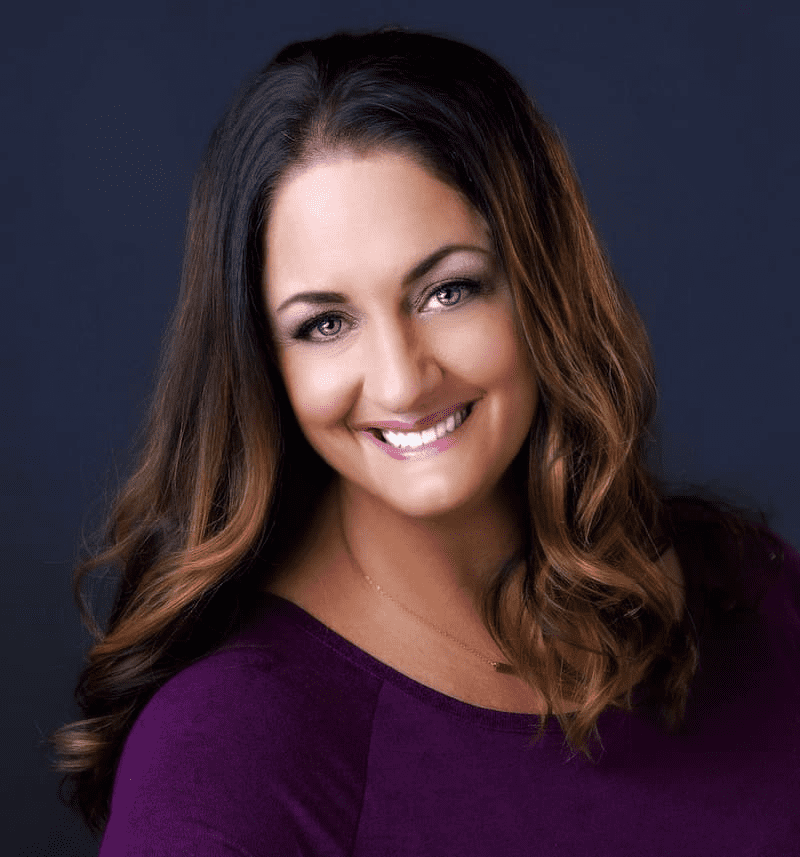 Reviewed by: Melissa Russiano, LCSW, LISW
Melissa Russiano is a Licensed Clinical Social Worker in private practice who has organically developed a specialty working with helping professionals. Russiano has a proven track record helping professionals avoid burnout by holding clinicians accountable through laughter, tears, blunt (yet very supportive) feedback, and quirky analogies that are grounded in solid theoretical research. Russiano practices solely in a virtual setting in the states of California, Florida, Ohio, Pennsylvania, and Tennessee. In addition, Russiano is a professor, teaching in a graduate program through Simmons University online.
Header Image Credit: Mike Kemp | Getty Images
Learn more, do more.
More topic-relevant resources to expand your knowledge.
Popular with our students.
Highly informative resources to keep your education journey on track.
Take the next step toward your future with online learning.
Discover schools with the programs and courses you're interested in, and start learning today.