Best Online Bachelor's Degree in Business Administration
by TBS Staff
Updated September 26, 2022
reviewed by

TBS Rankings Team
thebestschools.org is an advertising-supported site. Featured or trusted partner programs and all school search, finder, or match results are for schools that compensate us. This compensation does not influence our school rankings, resource guides, or other editorially-independent information published on this site.
Are you ready to discover your college program?
Online Business Degrees
Earning a bachelor's in business online is a great way to start a career. Business is the most popular major in higher education. Earning a business administration degree online can lead to careers in business. For example, graduates can apply for jobs in management and finance. Graduates can also earn master of business administration (MBA) degrees.
There are more than eight million business and finance professionals in the U.S. Most work in executive management and financial management positions. These workers earned a median annual wage of $72,250 in 2020. That number is above the national average salary for all occupations. Top executives are among the highest earners, especially chief executives, who earned a median income of $107,680 in 2020.
Online business programs offer concentrations like human resources (HR), sports, and healthcare management. Graduates can pursue corporate positions and entrepreneurship. The following schools are among the nation's best online business degrees.
What Is an Online Business School Degree?
Students who earn online bachelor's in business administration (BBA) degrees can find jobs in management and finance. Bachelor-level business administration degrees qualify graduates for entry-level jobs. Graduates interested in executive positions may need MBAs.
Online business degrees help students develop management skills. Employers consistently rank marketing, sales, and business analytics among the most desirable job skills. These skills are all covered in business administration programs. Online business degrees also offer concentrations in management, finance, marketing, and entrepreneurship.
What Is the Difference Between a BBA, BSBA, and BABA?
Students who are pursuing online bachelor's degrees in business administration can choose from three types of degrees: BBA, bachelor of science in business administration (BSBA), or bachelor of arts in business administration (BABA).
BBA programs usually focus on business and management principles, while BSBA programs emphasize technical skills, like mathematics, statistics, and science. BABA programs balance business basics with general education courses. All three degrees can lead to successful business careers.
Featured Business Degree Programs
Choosing an Online Bachelor's in Business Administration Program
There are several factors to consider when choosing an online business administration degree. First, make sure the program is an accredited online business degree. Without accreditation, your degree might not be recognized by employers or graduate schools.
Next, check that the program offers concentrations that match your career goals. Also, make sure the learning format — synchronous or asynchronous $mdash; works for your schedule. Schools typically offer a variety of concentrations and enrollment options for online business degrees. You can learn more about common considerations for distance learners at the links below.
The Best Online Bachelor's in Business Administration Degrees
Get Ranking Seal
Online Bachelor's in Business Administration Programs Ranking Guidelines
We ranked these degree programs based on quality, curricula, school awards, rankings, and reputation.
Our Methodology
Here at TheBestSchools.org, we take the trust and welfare of our readers very seriously. When making our school and program rankings, our top priority is ensuring that our readers get accurate, unbiased information that can help them make informed decisions about online education. That's why we've developed a rigorous ranking methodology that keeps the needs of our readers front and center.
Our proprietary, multi-criteria ranking algorithm analyzes key data indicators — as collected by the federal government — for each school or program. What data we use depends on the focus of each specific ranking, but in all cases, our ranking methodology is impartial: Schools cannot buy better rankings at TBS.
While specific criteria under consideration can vary by ranking, there are a few data points that we value most highly. They are affordability, academic quality, and online enrollment. Below, we break down our algorithm to help you understand what you're getting when you use one of our rankings.
Academics
Affordability
Online Enrollment
Data Sources
The data used in TBS rankings comes primarily from the federal government, and much of it is provided by the schools themselves. We aggregate and analyze this data to build our rankings.
The Integrated Postsecondary Education Data System (IPEDS) is our primary source. Its data comes from annual surveys conducted by the U.S. Department of Education's National Center for Education Statistics (NCES). Every college, university, or technical school with access to federal financial aid must participate in these surveys, which include questions about enrollment, graduation rates, finances, and faculty qualifications. This is publicly available data, which you can access yourself through the College Navigator.
Additionally, because we value a personal touch and the professional experience of our staff and Academic Advisory Board, we vet all results and adjust rankings as necessary based on our collected knowledge of schools and degree programs. Depending on the ranking, we may obtain additional input from AcademicInfluence.com, subject matter experts, prior TBS ranking lists, or other sources we deem relevant to a particular ranking.
Breakdown of Our Rankings Methodology
About Our Ranking Factors
Here at TBS, we value what you value: quality education, affordability, and the accessibility of online education. These factors guide all of our program rankings.
Each of these factors are further broken down into weighted subfactors. For example, retention rates are weighted more heavily than availability of program options because they are a better indicator of student success.
We chose the following factors for our rankings because of their influence on learning experiences and graduate outcomes. However, students should always balance our rankings against their personal priorities. For instance, a learner who needs a fully online program may prioritize online flexibility more than our rankings do. Our rankings are designed to help you make a decision — not to make a decision for you.
In all our school rankings and recommendations, we work for objectivity and balance. We carefully research and compile each ranking list, and as stated in our advertising disclosure, we do NOT permit financial incentives to influence rankings. Our articles never promote or disregard a school for financial gain.
If you have questions about our ranking methodology, please feel free to connect with our staff through contact page.
We thank you for your readership and trust.
What Else Can I Expect From an Online Bachelor's in Business Administration Program?
Curricula vary by school. Many business administration degrees include core coursework in accounting, marketing, and communication. Concentrations usually include entrepreneurship, HR management, and international business. The following list explores popular courses and concentrations for students earning a business degree online.
Online Business Administration Curriculum
Business Ethics and Law: This course explores legal and ethical issues of trade and commerce. Topics include limited liability companies, contract law, and international business.
Leadership Theories and Application: Students examine the behaviors of successful leaders in business, finance, and management. They also develop their own philosophies of leadership. Coursework uses case studies to illustrate leadership theories.
Accounting: Accounting coursework trains students in how to prepare and maintain financial reports, manage payrolls, and provide basic bookkeeping services. Topics can include financial, management, corporate, or tax accounting.
Economics: Economics coursework covers both macro- and microeconomics. This includes exploring business analytics and economic theory and policies. Students learn how consumers interact with wealth.
Marketing: This course explores practical and theoretical approaches to business marketing. Coursework covers advertising strategies, promotion development, social media marketing, and consumer research and analytics.
Operations Management: Operations management includes supply chain management, project management, and quality compliance. All are essential functions for manufacturing, industrial, and general managers.
Online Bachelor of Business Degree Concentrations
Entrepreneurship

Entrepreneurship concentrations emphasize small business leadership, HR management, and financial accounting. They prepare students to build a business from the ground up. Programs also explore creativity and innovation, venture capital, multicultural markets, and new product planning. Most programs also include a practicum, which often means writing a business plan.

Information systems concentrations help students develop strong business and IT management skills. Industry-specific courses include application development, software quality, database systems, technological collaboration, and electronic commerce. Coursework also covers soft skills like teamwork, interpersonal relationships, and project management.

This concentration prepares students to work as public, private, or government accountants. This concentration explores advanced statistics, micro and macroeconomics, and calculus. It also covers taxation, auditing, and cost management. Graduates qualify to sit for the CPA licensure exam.

Human Resources Management

HR management concentrations begin with core coursework in business communications, managerial accounting, and contemporary management practices. Advanced coursework covers employment relations; social, regulatory, and ethical issues in business; negotiation and conflict management; and leadership and organizational behavior.

Finance

This concentration is for students interested in financial management or investment analysis. Many programs have prerequisites in financial management. Coursework covers corporate finance, investment analysis, tax and regulatory environments, collection and disbursement, and fundraising. Some graduates pursue certified financial planner credentials.

Concentrations in supply chain management are popular due to the globalization of business markets and practices. These programs focus on project management, supply chain analytics, and logistics management. They emphasize global sourcing and innovation, international aviation, and managerial economics.

Marketing

A marketing concentration can lead to positions in advertising, public relations, sales, or social media. Marketing programs develop basic business skills in economics, statistics, and communications. They also explore modern consumer behavior, brand management, market research, and advertising strategies.

International Business

International business concentrations are more common with the rise of a global, internet-driven economy. This program builds on core business concepts in leadership, problem-solving, and teamwork, all taught from a global perspective. Coursework covers international business finance, global ethical leadership, international trade and policy, and international supply chain management.
Business Careers
Online business degrees are versatile, preparing students for many industries. Graduates of business programs can pursue roles in finance, accounting, sales, and analytics. These roles arise in many industries, including real estate, insurance, and public relations.
Below, you'll find some of the most popular careers for business graduates.
| Career | Median Pay (2020) |
| --- | --- |
| Accountants and Auditors | $73,560 |
| Advertising and Promotions Managers | $141,490 |
| Budget Analysts | $78,970 |
| Buyers and Purchasing Agents | $72,270 |
| Compensation, Benefits, and Job Analysis Specialists | $67,190 |
| Credit Analysts | $83,660 |
| Financial Examiners | $81,430 |
| Fundraisers | $59,610 |
| Human Resources Specialists | $63,490 |
| Insurance Underwriters | $71,790 |
| Management Analysts | $87,660 |
| Market Research Analysts and Marketing Specialists | $65,810 |
| Meeting, Convention, and Event Planners | $51,560 |
| Personal Financial Advisors | $89,330 |
| Project Management Specialists and Business Operations Specialists | $77,420 |
| Property Appraisers and Assessors | $58,650 |
| Purchasing Managers | $125,940 |
| Sales Managers | $132,290 |
| Tax Examiners | $55,640 |
| Training and Development Specialists | $62,700 |
Featured Business Degree Programs
Interview with an Expert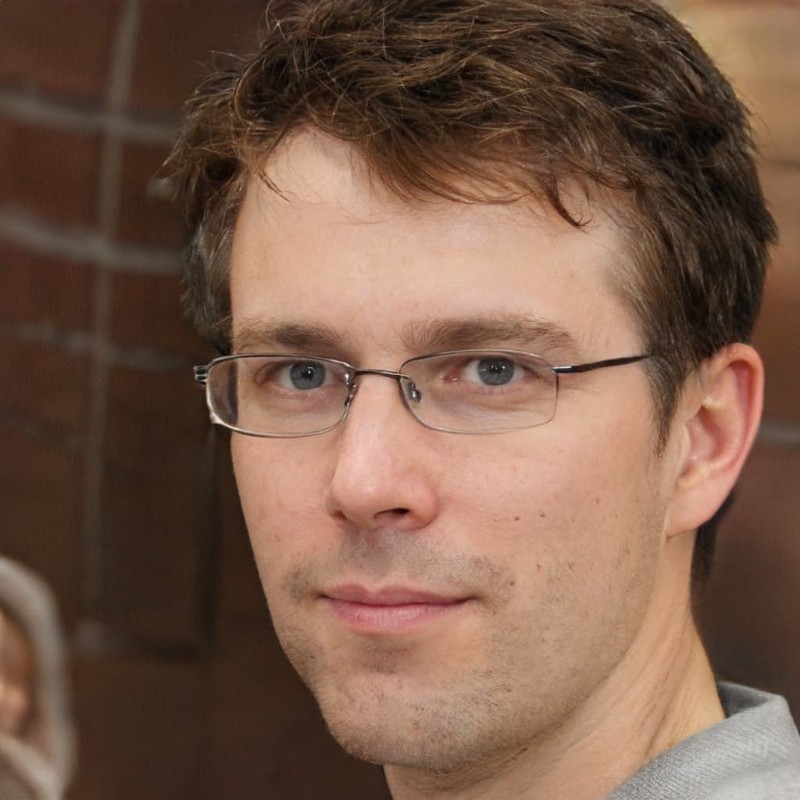 Alex Williams
Preferred Pronouns: He/Him
Alex Williams, the CFO of FindThisBest, got his bachelor's in business administration from California State University - Fullerton in 2015. His specialization in BBA was accounting and finance, and he took his CFA level 1 exam in 2016. Currently, he's working as a CFO at an eCommerce company.
What was your favorite aspect of earning a bachelor's in business administration degree?
The degree is well diversified, no matter where you get it from. You get to read up on a whole bunch of case studies and courses throughout your four years that make you think logically and critically about decision making. BBA doesn't just teach you how to be a good employee or lead the next Fortune 500 company; it just opens doors for you to really pursue something you're good at. Luckily I was good with numbers and I enjoyed finance courses, which is why I opted for the ACF (accounting and finance) major.
What should students interested in this subject be good at?
One thing that students should really be good at is critical thinking. Courses within BBA aren't your typical math or science courses, where you can use a specific formula to answer a question. Rather, you'll be given open-ended questions, and you'll have to rationalize your answer. As long as you're good at thinking objectively and looking at the bigger picture, you're going to excel at this.
Are there any advantages to studying business administration online as opposed to in a traditional brick-and-mortar setting?
The advantage would definitely be that your assignments and projects will be more remote, and you'll have to work in teams to get the job done. This is truly how things work in the real world — even before the pandemic struck. Therefore, this degree truly gives you a glimpse into the real world before you even step foot in it.
What makes business administration such a versatile degree?
Its versatility stems from the fact that you're not limited to just one area of business. You get to study a whole variety — from supply chain management to data science for decision-making. Over time, you'll find something you're good at and excel at it — at least, that was the case in my undergraduate degree.
Common Questions About Business Degrees
Q. Is a Bachelor's in Business a Good Degree?
Yes. Earning a bachelor's in business leads to interesting careers with steady job growth and high salary potential. Students can become entrepreneurs or work in a corporation. Earning a business degree online can be a smart career move.
Q. What Jobs Can I Do With a Business Degree?
Business degree-holders can get jobs in finance and management, including roles as accountants, HR managers, and marketing specialists. They can also pursue master's degrees and executive-level positions.
Q. What Is the Highest Paying Business Job?
Advertising or sales managers earn the highest salary rates among business professionals, particularly at the executive level. Purchasing managers and personal financial advisors also earn high salaries.
Q. Is a Degree in Business a BA or BS?
Schools may offer BA or BS programs in business. Though BS degrees are more common and cover more technical concepts, BAs offer a broader education and approach to business, including more liberal arts coursework in subjects like English, history, and communication.
Q. What Is the Best Business Concentration?
All business concentrations have broad career applications, but students specializing in entrepreneurship, marketing, and finance tend to have the most employment options.
Learn more, do more.
More topic-relevant resources to expand your knowledge.
Popular with our students.
Highly informative resources to keep your education journey on track.
Take the next step toward your future with online learning.
Discover schools with the programs and courses you're interested in, and start learning today.