TheBestSchools.org is an advertising-supported site. Featured or trusted partner programs and all school search, finder, or match results are for schools that compensate us. This compensation does not influence our school rankings, resource guides, or other editorially-independent information published on this site.
Are you ready to discover your college program?
If college is on your horizon, then, chances are, the ACT is too. An ACT score is an admissions requirement for many colleges and universities. Though you've probably learned some of the skills needed on the ACT in school, there are likely question types, strategies, and content that you need to learn or review. ACT prep can help you get familiar with the test, improve your test-taking skills, and get a higher ACT score. In-person prep can be an excellent option, especially if face-to-face interactions help you learn best, or if you benefit from extra accountability and guidance.
This article ranks the eight best in-person ACT prep programs, and offers information to help you find the ideal ACT prep for you. Here is everything you need to know to find the in-person ACT prep course that fits you best, if you need to raise your ACT score to achieve your college goals.
What is the ACT?
The ACT (American College Test) is one of the standardized tests used in many college admissions decisions in the United States. College admissions officers often look at your ACT scores, as well as your high school transcript, essays, extracurricular activities, and other aspects of your application to decide whether or not you'd be a good fit at their school. ACT scores range from 0–36, and the test has English, Math, Reading, and Science sections, as well as an optional Writing section.
What is the difference between the ACT and SAT?
The ACT and SAT are both similar and different. Both exams are standardized college admissions tests, and most colleges will accept your score from either test. This means that you aren't required to take both, but you have the option. The ACT has four sections — English, Math, Reading, and Science — while the SAT has three sections — Reading, Writing, and Math. You have less time per question on the ACT, and the ACT Science section asks you to analyze data and experience, a skill that is not tested on the SAT. The SAT explicitly tests you on vocabulary, while the ACT English and Grammar sections focus more on grammar, composition, and passage analysis. Which test you should take often just comes down to personal preference. Take practice tests, talk to your teachers, or call admissions departments at colleges you're interested in if you need help deciding which test to take.
What is a good ACT score?
Many colleges and universities require a minimum ACT score for admissions. You can often find this information on their website or by calling the admissions department. Based on where you want to go to school, you probably need to take the ACT to get into college. ACT scores, however, do more than get you in. From getting you out of remedial classes to giving you core credit to winning you merit based scholarships, the benefits of a good ACT score are many. No matter where your score is right now, working towards a higher ACT score can have a big affect on your future.
How do I choose the right ACT prep?
Once you decide to work towards a higher ACT score, deciding how to prep can be overwhelming — from books to online courses to in-person tutors — the options seem endless. In-person prep is likely a good fit for you if you work best when you're face-to-face with a teacher. Many students benefit from the accountability and support of a traditional classroom setting. With an in-person course, you often have the option of studying alongside classmates, who can serve as inspiration, study buddies, or friends to share your ACT woes with. If you feel most comfortable in a classroom, with a live teacher and classmates, in-person ACT prep could be your best fit.
Ranking Criteria
The following in-person ACT prep courses were ranked based on quality of course, price, duration of course, and other categories like personalization, number of practice tests, accessibility, and point increase guarantees. However, remember that finding your ideal ACT course involves personal needs and preferences. Just because a course is ranked higher on this list, doesn't mean it's the best course for you, so keep yourself in mind as you go through these rankings.
1

The Princeton Review–ACT Prep

Framingham, Massachusetts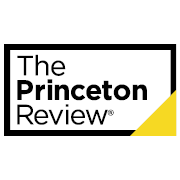 The Princeton Review offers a number of college admissions services, including test prep, tutoring, admissions help, and book publishing. They also offer in-person and online courses in various subjects. All of their courses are built on their book and digital resources, and lead by an expert tutor, giving students a rich classroom experience.
The Princeton Review offers two in-person ACT Prep programs: the ACT Ultimate Classroom and ACT Private Tutoring. The Ultimate Classroom course includes twenty-five hours of expert instruction with other classmates, as well as practice resources and access to the ACT Self-Paced online curriculum. ACT Private Tutoring at Princeton Review includes eighteen hours with a one-on-one tutor, personalized guidance through the program, opportunities for parents to track progress, apps designed specifically for the program, ACT prep books, practice materials, and access to the Self-Paced online course. Both courses offer you the opportunity to retake the course for free if you're not satisfied with your progress.
Duration: Varies based on course
Price: $1,099 or $3,000
Recap: If you're looking for an in-person learning program that is well supported with online resources, Princeton Review could be a great fit to prepare you for the ACT.
2

Kaplan–ACT Prep

Fort Lauderdale, Florida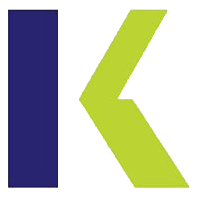 Kaplan offers a variety of educational resources, and has a branch dedicated to test prep services. In addition to books, articles, and other information about the ACT and the college application process, Kaplan offers several ACT prep courses. Their in-person classes integrate with their books and online resources, to offer a comprehensive test prep program.
Kaplan has two options if you're looking to prepare for the ACT in person: ACT Prep In-Person and ACT Prep In-Person PLUS. The In-Person course includes eighteen hours of live classroom instruction, online video resources, proctored tests, additional practice tests, online quizzes, and ACT prep books. The In-Person PLUS course includes all of this, as well as three hours of one-on-one coaching with an ACT expert, a Math Fundamentals course, and bonus SAT content. With the purchase of either course, you're eligible to retake the course for free or get your money back if you're unhappy with your test performance.
Duration: Eight classes, number of weeks varies based on course
Price: Starting at $899 and $1,299
Recap: If you want to attend regular class meetings, but also want plenty of online resources to access at home, Kaplan ACT Prep might be for you. Bonus: if you know you need to brush up on math basics before you take the ACT, the In-Person PLUS program's Math Fundamentals could be just the thing.
3

PowerScore–ACT Prep

Charleston, South Carolina
PowerScore is a test preparation company that offers courses, books, and more for a number of standardized tests, including the ACT. They are focused on delivering excellent test prep programs to students, connecting with their customers, and creating a comfortable work environment where their employees have the support to do their jobs well.
PowerScore offers two in-person ACT prep programs: a Full-Length program and an Accelerated program. The Full-Length program consists of forty classroom hours led by tutors who scored in the niney-fifth percentile or higher on the ACT, made up of eight lesson and four full-length, proctored practice tests. The Accelerated program is a boot-camp style course that consists of twelve hours of classroom instruction over a weekend. If you take either course, you're provided with ACT prep books, online practice materials, and access to a tutor outside of class. Both of PowerScore's ACT prep courses include a point increase guarantee: if you don't improve by five points after the Full-Length course or three points after the Accelerated course, you can study with PowerScore again, for free. If you get a perfect score on the ACT, they'll award you a $1,000 scholarship!
Duration: One month or two days
Price: $595 or $350
Recap: If you're looking to prep with a friendly company who's focused on student and tutor success, PowerScore could be a great fit.
Popular Online Bachelor's Degree Programs
Learn about start dates, transferring credits, availability of financial aid, and more by contacting the universities below.
4

Applerouth — ACT

Atlanta, Georgia
Applerouth is a test prep company that focuses on helping individual students succeed on standardized tests. Their expert staff uses the latest research in cognition, memory, and motivation to help students score well on standardized tests. Applerouth offers tutoring for college and graduate exams, as well as middle and high school subject areas.
Applerouth offers three ACT prep routes: Group Class, Private Tutoring, and Signature Small Group. The group class can have as many as eighteen students, and consists of twenty hours of instruction and three practice tests. Private tutoring gives you one-on-one time with a tutor for ten, twenty, or thirty hours. Signature Small Group courses hold no more than eight students, and are more interactive than the Group Classes. If you take the Private Tutoring or Signature Small Group route, you can take unlimited practice tests at Applerouth. Applerouth classes are designed to feel somewhat like college, so you can focus on where your ACT score will take you in the coming years.
Duration: Varies based on course
Price: $599, $1,300-$4,800, or $899
Recap: If you choose Applerouth, you'll get access to expert tutors and your choice of class size, all in a student-focused collegiate environment.
5

Xceptional Prep–ACT Prep Course

Sacramento, California

Xceptional Prep is a test preparation company that offers ACT, SAT, and GRE courses in twenty-seven cities around the US. They focus completely on in-person courses, working to create an ideal classroom experience. All Xceptional Prep teachers have high tests scores, college teaching experience, and graduate degrees.
Xceptional Prep's ACT Prep Course is a six-week program that covers each section of the ACT, as well as techniques and test strategies. Each student gets an individual study plan, and Xceptional Prep tutors use psychology strategies to help students with stress and test anxiety. With the course, you get simple, concise practice materials, and take three official ACT practice tests. All students are eligible to repeat the course once for free, for any reason, whether you didn't meet your goal or just want to score even higher.
Duration: 6 weeks
Price: $499
Recap: If you're stressed about the ACT, and want a class that covers not only English, Math, Reading and Science, but also focuses on helping you calm down and feel confident, check out the Xceptional Prep course.
6

Testmasters–ACT Prep Course

Sugar Land, Texas
Testmasters is a test prep company with courses in a variety of subjects, in everything from the ACT and SAT to engineering certification tests. Their curriculum is built around Study Guides that were developed by subject experts using official exams. Testmasters offers convenience and flexibility; if you miss a class session, you can easily make it up with their multiple schedules and online courses.
Testmasters offers a number of in-person ACT prep course options. The ACT Classroom Course consists of twelve meetings in a group classroom setting, and includes books and other practice materials. The ACT Private one-on-one Course lets you work through the same material taught in the ACT Classroom Course, but on your own with an instructor at the location and hours of your choice. You can also choose to work with a Testmasters teacher in individual sessions, rather than working through the entire course, with their Private Tutoring option. They also offer an ACT Custom Group Course, where educators can coordinate a Testmasters class at your school or another community venue. Testmasters offers a number of financial incentives, including a money-back four-point score improvement guarantee, a $1,000 college scholarship to Testmasters students who get a perfect ACT score, and group discounts.
Duration: Four-to-five weeks
Price: $749 for ACT Classroom Course, $6,999 for ACT Private one-on-one Course
Recap: If you're looking for a flexible ACT prep course, Testmasters — with their four-point increase guarantee — could be a great fit to help you reach your goals.
7

Varsity Tutors–ACT Tutoring

Clayton, Missouri
Varsity Tutors is a learning platform that connects students with tutors who can help them achieve their academic goals. Through the Varsity Tutors website, you can connect with a tutor in a specific subject area (they specialize in test prep!) and meet with the tutor one-on-one to work through a personalized study plan. They offer a tutor satisfaction guarantee, so that you can be sure to work with an instructor who fits your needs and goals.
With hundreds of ACT tutors on the Varsity Tutors site, you can find the teacher you'd like to work with and request ACT prep with them. Tutor bios include information about the tutor's teaching philosophy, personal test score, location, education, and hobbies. You can work with a tutor for the duration of twelve, twenty-four, thirty-six, or forty-eight hours, and Varsity Tutors offers a discount for purchasing more hours at a time. Varsity Tutors has created a number of free resources, including flashcards, practice tests, quizzes, and a mobile app, which may be used by their tutors in ACT Tutoring sessions.
Duration: Varies based on your wants and needs
Price: Starting at $53/hour
Recap: If you want to work with a tutor one-on-one in your home, but aren't sure where to find them, Varsity Tutors has a number of tutors, equipped with comprehensive resources, for you to choose from.
8

StudyPoint–ACT Tutoring

Boston, Massachusetts
StudyPoint was founded with the goal to be an alternative to impersonal learning centers. StudyPoint instructors are focused on delivering individualized, one-on-one lessons to their students. StudyPoint offers one-on-one, in-home tutoring in twenty-three metropolitan areas in the US, in a variety of subjects, including ACT prep.
StudyPoint offers three options for ACT Prep: the Standard Program, the Review Program, and the Partial Program. The Standard Program is ideal if you've never studied for the ACT before. It includes thirty hours of tutoring, with strategy and content for all four sections of the test. It also includes a four-point increase guarantee. The eighteen-hour Review Program is a good fit if you have done some prep, but need additional help. The ten-hour Partial Program covers one to two subjects and is perfect if you're happy with your score for the most part but can't seem to pull up your score in the last subject or two. All three programs include a personalized study path and multiple practice tests.
Duration: Thirty, eighteen, or ten hours
Price: Starts at $75/hour
Recap: If you want a structured, but personalized course taught in the comfort of your own home, StudyPoint has multiple options for you.
We all learn differently, so this list of in-person ACT prep services includes a wide variety of courses, tutors, and options to help you ace the ACT test. If you are thinking of taking the SAT, we have a summary of top in-person SAT prep services that you should read. And if you are looking for a college to attend, be sure to take a look at our 50 Best Online Colleges for 2019.
Popular with our students.
Highly informative resources to keep your education journey on track.
Take the next step toward your future with online learning.
Discover schools with the programs and courses you're interested in, and start learning today.