Support, Advocacy and Resources for Undocumented Students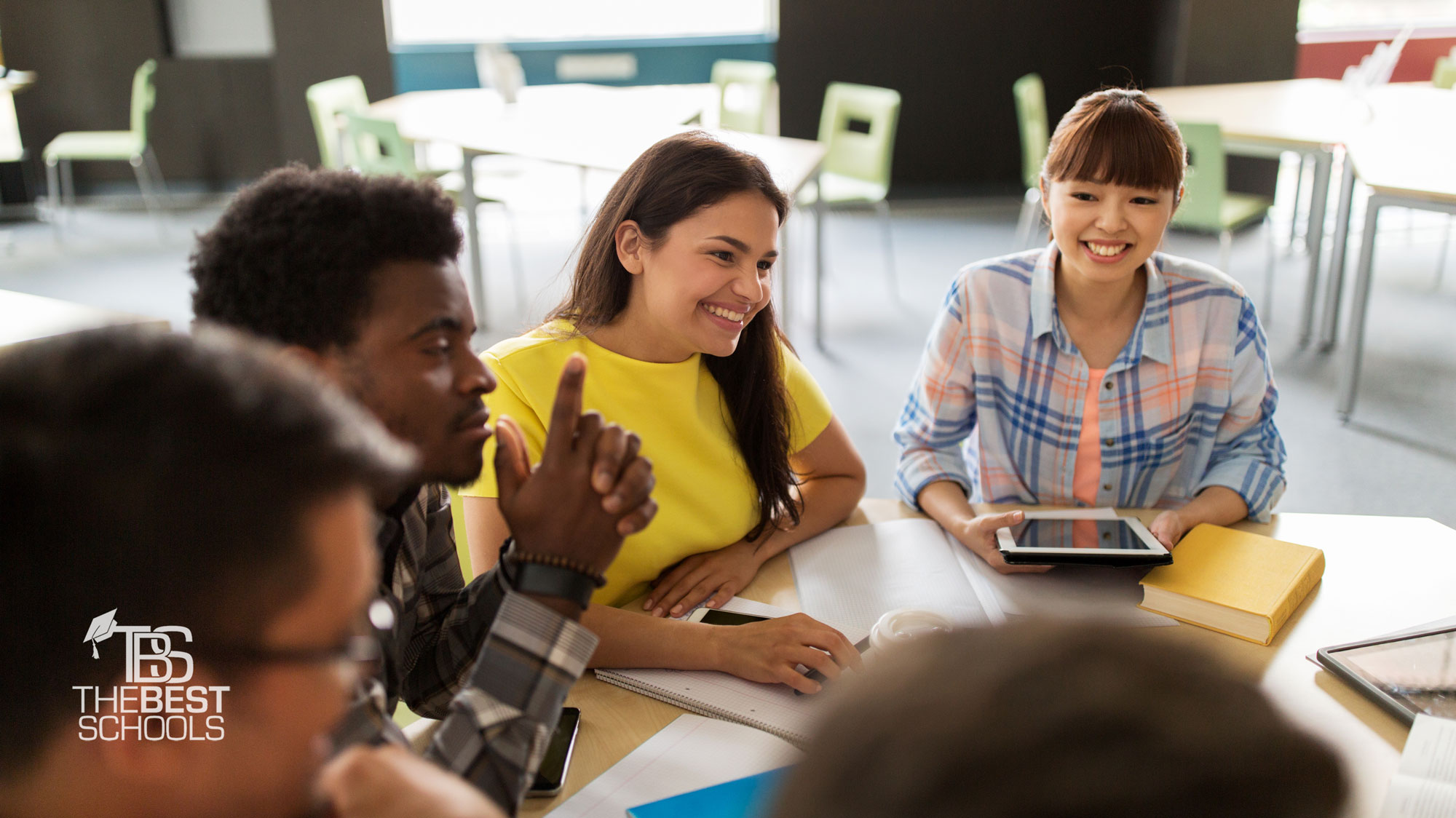 As an undocumented student navigating higher education, you face a number of unique challenges including constantly changing immigration policies, complex legal circumstances, financial hardships, language barriers, and of course, the challenges that all students face when adjusting to campus life and college classes. But you don't need to take on these challenges alone. There are countless advocacy groups and support organizations dedicated to improving the experiences and opportunities available to immigrant and undocumented Americans, as well as undocumented students in particular.
Whether you're struggling to navigate America's complex immigration laws, you need help navigating your college campus, or you just need some good advice on selecting an online college, a reputable organization is ready to provide assistance. Below, we outline some of the key groups along with links and contact information so you can access or reach out directly to the organizations best suited to help you.
The groups below are broken down into the following categories:
 

Legal Support

As an undocumented student, one of the greatest difficulties you're likely to face will be navigating the constantly changing and often inconsistent immigration laws both at the national and state levels. This may include issues related to your legal status, unlawful detention, deportation proceedings, family separations, institutional discrimination, civil rights violations, and other threats to your residency or to the completion of your education.

Click here for a closer look at your rights as an immigrant or undocumented student.

Otherwise, read on for a look at the groups and organizations designed to help you remain, and succeed, in the U.S.:

Note: Most of the groups selected for inclusion here are national or international, with some regional inclusions. However, there are many local and regional groups working to help immigrants and undocumented Americans in communities all over the United States. Moreover, many of the national organizations listed above may have a local chapter in your community. In addition to exploring the groups here above, ask for legal referrals from trusted members of your family and community, or search online for local assistance.
 

Advocacy

In addition to facing legal challenges, immigrant Americans and undocumented students face an array of obstacles related to shifting policies, enforcement tactics, and practical impediments to citizenship, residency, or educational access. A number of advocacy groups and networks are designed to help push for positive policy changes, to support individuals and families impacted by aggressive enforcement tactics, and to offer a voice for those who may not otherwise have one.

For a look at the policy changes and legislation that could have a direct impact on you, check out our discussion on the DREAM Act, Deferred Action for Childhood Arrivals (DACA) and other laws impacting undocumented students.

Otherwise, read on for a look at the groups and organizations advocating for your rights. Find out how these groups can help you:
 

Government Agencies and Offices

There are a number of government agencies and outlets designed to either carry out immigration laws, provide administrative support in navigating bureaucracies, or simply provide information about your status or the status of a family member or loved one.

Be advised that the degree to which these agencies are either supportive of, or hostile toward, immigrant needs may vary. For instance, the Office of Civil Rights is part of the Department of Education and is designed to support your needs as an undocumented student, whereas the Immigration and Customs Enforcement (ICE) agency is largely designed to enforce what have become increasingly hard-line anti-immigration tactics.

During your time in the U.S., you may be required to interact with or navigate any number of these agencies either in pursuit of proper documentation, in advocacy of a loved one inside the enforcement system, or to locate public support services. It is best to know and understand some of the federal groups and agencies you are likely to encounter.

You should first be aware of the various enforcement prongs of the United States government as they pertain to immigration. It's important that you recognize these agencies and that you have a sense of how they work. This is a key step in understanding your rights and how you can preserve them in the face of discrimination or unlawful enforcement tactics:

At present, the immigration arm of the Department of Homeland Security (DHS) is divided into three prongs:

Additional government agencies that you might interact with as an undocumented student include the following:

The ACLU offers a simple portal that you can use to locate your elected congressional representatives. You should also consider your elected officials as a potentially valuable source of advocacy and public support. Don't forget to reach out to state and local office-holders who might be sympathetic to your situation. Whether you need support, intervention or simply wish to voice your support for fair and equitable immigration law reforms, reach out to your local and state officials for help.
 

Educational Support

Undocumented students face the dual challenges of navigating a new country and a new campus or online college. Adjusting to your courses, learning a new language, and adapting to a new culture can magnify the already significant difficulties that come with earning a degree. Be sure to access some of the support networks, organizations, and resources formed specifically with immigrant and undocumented students in mind:
 

Financial Aid

For many undocumented students, the difficulty of financing college is even greater than the challenges of access or legal status. As an undocumented immigrant, you are eligible to apply to and attend most colleges or universities. However, you are not eligible for federal financial aid. In addition, many states prevent undocumented students from receiving either in-state tuition rates or state-based financial aid.

Click here for a closer lock at your tuition and financial aid rights according to each individual state.

Whether you are or are not eligible for state financial aid or discounted tuition rates, you should still take advantage of every opportunity for financial support. A number of scholarships and grants are offered specifically for immigrant and undocumented students. You have to apply to take advantage though. Check out a few of these scholarship directories, indexes and guidelines to see which undocumented student scholarships apply to you:

⁂

The advocacy groups, government agencies, and educational resources listed here are designed to ensure that you know your rights, have access to meaningful legal support, and have all the assistance you need in order to succeed in your education and on your path to legal status in the U.S.

One of the best ways to support undocumented students and other immigrant community members is teach English Language Learning (ELL) courses. Check out these degrees if you're interested in a career as an English instructor for students who are adjusting to a new culture, life, and language:

Bookmark this page, and remain tuned in to our Undocumented Students Guide to College for updates on shifting policies, insight on how these changes impact you, and access to an ever-growing set of resources designed to help you navigate both immigration and education in the United States.

And if you're truly interested in better understanding and helping to improve America's immigration laws, check out the following degree options and build a career in support, advocacy, or policy reform: