The Undocumented Student's Guide To College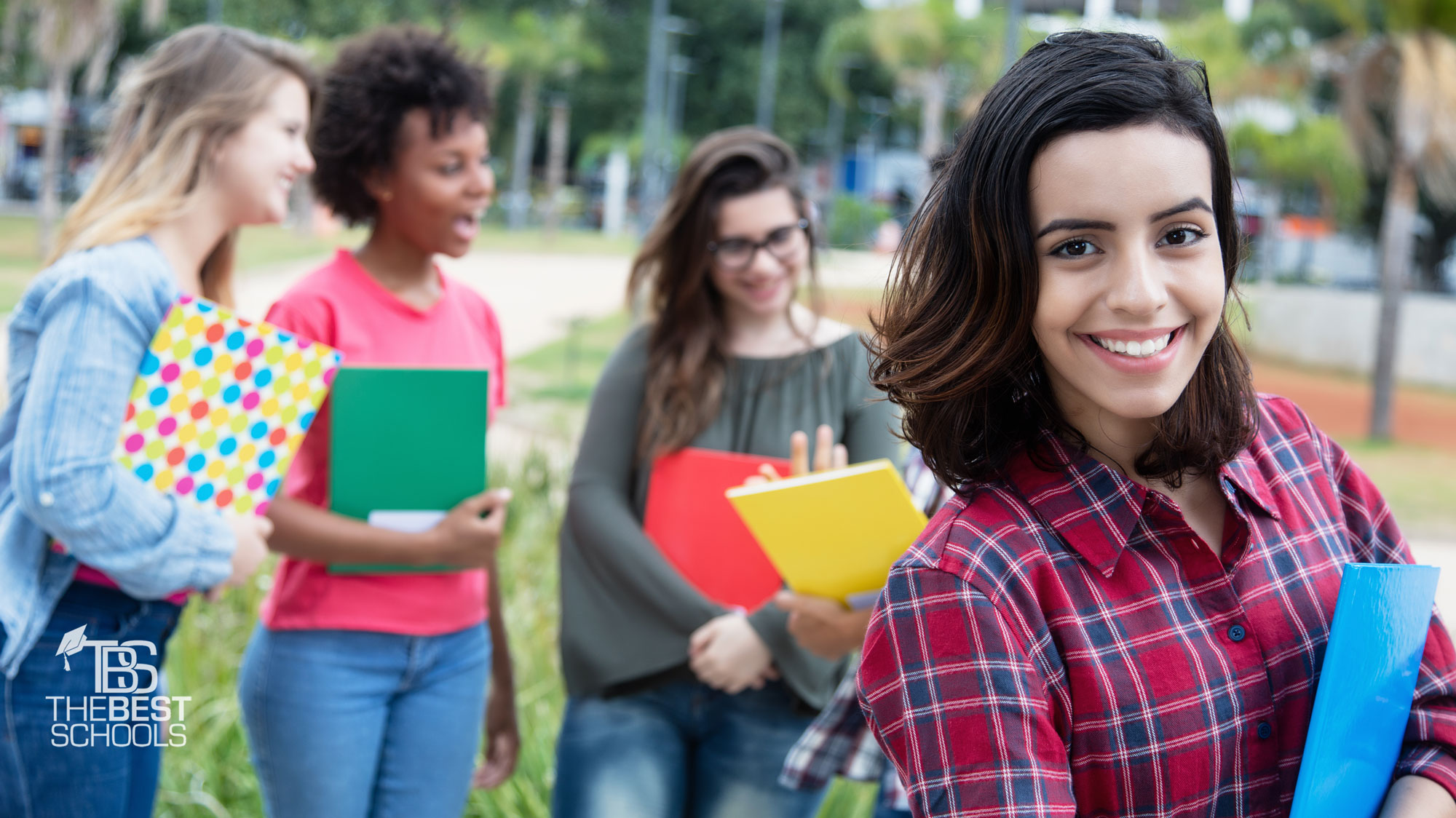 Undocumented students, immigrant students, and refugees have a constitutionally-protected right to a public education in the United States, including the right to seek admission to college. However, these same students face unique cultural challenges, significant practical obstacles, and an uncertain legal climate. These factors compound the already challenging realities of adjusting to a new school, a new campus, and a new community.
But there are resources that can help, from advocacy groups, educational materials, and legal counsel to scholarship opportunities, on-campus support services, and readily-accessible online college programs.
If you are an undocumented, refugee or immigrant student seeking college admission, working toward college graduation, financing your education, or looking for meaningful support services, there are people, organizations and college personnel that can help.
If you are an educator, classmate, advisor, or administrator of undocumented students—or just a concerned citizen—there are also ways that you can help.
Whatever your role in helping to improve the educational opportunities available for undocumented and immigrant students, we've got tips, resources and links for you.
 

Undocumented Students in College

Educators For Fair Consideration (E4FC) reports that while roughly 65,000 undocumented immigrants graduate from high school each year, only 10,000 enroll in college. Even fewer than that graduate.

The relatively small percentage of undocumented high school graduates pursuing or completing a college education is likely due to a few major challenges:
The legal status of immigrants, and especially undocumented young people, is in a state of great uncertainty today. Immigration laws are at the center of a heated and emotional political battle, one that makes it difficult for undocumented students to know where they stand as temporary residents or as aspiring long-term citizens of the United States.
Undocumented immigrants are not eligible for federal or state financial aid, which makes it difficult for many high school graduates in this situation to finance a college education.
Some states even prohibit undocumented students from attending public colleges or universities.
Language barriers, cultural barriers, and fear of legal persecution may make it difficult for immigrant and undocumented students to identify opportunities, take advantage of critical services, or connect with those that can help.
There are strong practical and ethical imperatives to remedy these challenges. In addition to the humanitarian cause of normalizing paths to citizenship, there is a compelling economic justification for easing access to colleges and universities for undocumented students.
According to the Georgetown Public Policy Institute, by 2020, 65% of jobs will require some form of postsecondary education. This requirement aligns with the forecast that the United States is on track to fall short of our production growth by roughly 5 million postsecondary-educated workers.
Undocumented and immigrant students will be an important part of making up the shortfall of skilled and educated workers, and will play a critical role in America's current and long-term economic health. Helping ensure that undocumented students find the resources and support they need to obtain that skill and education is an important part of improving America's economic outlook, independent of the current political climate.
If you are an undocumented student or aspiring student; the educator, counselor, or classmate of an undocumented student; or an administrator, campus official or college legal advocate, your greatest weapon against unfair targeting of undocumented students is knowledge.
Read on to learn more about:
But first, some essential background information on DACA:
There are nearly 11 million undocumented immigrants living in the U.S. as of 2015. Among those immigrants, roughly 800,000 are classified as Dreamers, those who have been protected under the Deferred Action for Childhood Arrivals (DACA) since its implementation in 2012, but whose status is now uncertain.
DACA was an executive action that opened up major pathways to normalization and visibility for younger immigrants and undocumented residents. This consequently helped to open pathways to higher education and employment. However, a change in political leadership, and the resulting shift in federal policy beginning in 2017, has moved the U.S. toward a "zero tolerance" approach to undocumented immigrants, including widespread deportations, criminal prosecutions and enforcement raids.
This includes an ongoing reconsideration of the protections afforded under DACA, as well as both a state of uncertainty for those who have previously been protected by DACA and for those who seek a path to citizenship. For many of these young undocumented Americans, a college or university education represents one of the few safe harbors in a time of uncertainty and fear.
 

DACA and other Key Laws Impacting Undocumented Students

DACA is just one strand in a tangled web of laws impacting immigrant and undocumented students. In the midst of a rapidly shifting immigration landscape, the federal government is simultaneously rolling back various protections and pathways to citizenship and enacting new and more aggressive enforcement tactics. This means that as an undocumented student, it is imperative that you remain current and knowledgeable in all areas of immigration law that impact you, including ongoing changes to DACA, targeted international travel bans, and the new enforcement tactics connected to the Trump administration's zero-tolerance policy orientation. Read on for a comprehensive look at the laws you need to know to protect and prepare yourself.
 

Undocumented Students: Know Your Rights

As a college student, you have rights. Be sure that you know and understand these rights. During this time of tremendous uncertainty, take every step that you can to protect yourself against unfair targeting by law enforcement, border control, ICE or other immigration enforcement groups. While there remains a sense of inconsistency and confusion between agencies, states, and even within the federal government itself, your constitutional rights remain constant. Do your best to understand these rights and make sure that you know how to invoke them if you find yourself confronted with unfair targeting. You also need to know which states allow you to attend public colleges or universities as an undocumented student and which do not. Read on for a detailed look at your rights as an undocumented or immigrant college student, and learn how you can take steps to invoke and protect these rights.

And if you're interested in helping undocumented and refugee students by working as a legal advocate, an immigration attorney, or a lawmaker, consider a degree in legal studies or public administration:
 

Support, Advocacy and Resources for Undocumented Students

As an undocumented, refugee or immigrant student, it's important to understand that you are not alone. In addition to the millions of others who have made the journey to the United States, navigated the challenges of our higher education system, and even achieved citizenship, there are various legal networks and advocacy groups working to ensure your future here. A number of influential and highly visible legal groups are working every day to clarify America's immigration policy, improve fairness, create normalized pathways to citizenship, and provide direct support, advocacy, protection, defense and representation of immigrants and undocumented residents. Some of these groups are dedicated to the broader spectrum of immigration laws, some are dedicated to particular immigrant populations, and others are aligned with the specific needs of undocumented students. Read on for a look at the organizations designed to help, defend and protect your status as an American and help you succeed as a student..
 

The Undocumented Students Guide to Online College

As an undocumented student, you face a unique set of challenges that include choosing an inclusive learning environment, financing an affordable college education without access to federal aid, and locating critical support services that can help secure your success. Online colleges and graduate programs represent a great opportunity for undocumented and immigrant students seeking secure, affordable and inclusive learning conditions. But acclimating to online college comes with its own set of challenges. Read on for tips on everything from paying for online college to preparing for life in America after graduation.
 

Choosing the Best Schools for Undocumented Students

Transitioning into college is difficult for anybody. This difficulty is compounded when you're making that transition in a new country and a new culture. Finding a school that offers strong language support, extensive counseling resources, and meaningful legal protections can make a world of difference for undocumented students. Begin by looking at states where undocumented students are permitted to attend public colleges, and consider avoiding those that do not. Look for a school with strong English Language Learner resources, a culturally diverse community, and readily accessible academic support. Choosing the right college could figure significantly into your success, comfort, and even your legal status. Read on for tips and resources on finding immigration-friendly schools.
 

How Undocumented Students Can Pay For College

As an undocumented student, paying for college may be one of the greatest challenges you are likely to face. Whether you're planning to attend online college or you're seeking a traditional campus, you'll face a number of challenges unique to your situation as an undocumented student. We outline some of these challenges and offer access to a few important resources including tips on navigating your FAFSA, finding alternative channels for student aid, shopping for scholarships and identifying cost-effective opportunities for a high-quality education. Read on for tips and resources that can help you finance a quality college education.
 

How Colleges Can Help Undocumented Students

According to a McClatchy-Marist Poll conducted in February of 2017, 80% of Americans surveyed support a path to citizenship for undocumented immigrants. This means that the majority of Americans are looking for ways to help. You may be especially compelled to help if you are the classmate, teacher, counselor or administrator of undocumented students. This makes you part of a community, and as such, an important source of support, protection and advocacy for the undocumented, immigrant and refugee students in your class or on your campus. There are steps you can take to improve outreach, to help support cultural acclimation, and to contribute to the safety, security and normalized status of undocumented or immigrant students. Read on to find out how you can help.

If you're interested in using public outreach or advocacy to support undocumented and immigrant students, consider a degree in social work: