Colleges and Universities
| TBS Staff
Are you ready to discover your college program?
This page contains two master lists of all the college and university profiles that we have prepared for you.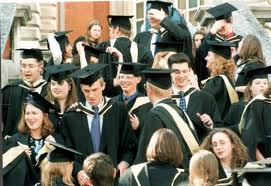 The first list is for colleges and universities with a very substantial or exclusive online presence, while the second list is for schools principally known for their traditional campus-based programs. The second list is organized by state.
Each profile provides you with basic information about the college or university in question, including brief highlights, a detailed overview, a listing of educational programs, and notes on student life, faculty, the admissions process, and financial aid.
To access a school's profile, just click on its highlighted name in the index below. Our list of colleges and universities is constantly growing, so check back often!
Featured Online Schools
Online Colleges and Universities
Online Students' Testimonials—Real & Surprising Insights Are online colleges as good as traditional colleges? Students who have experienced both, tell us online college is better for some very good reasons!
Alabama
Alaska
Arizona
Arkansas
California
Colorado
Connecticut
Delaware
District of Columbia
Florida
Georgia
Idaho
Illinois
Indiana
Iowa
Kansas
Kentucky
Louisiana
Maine
Maryland
Massachusetts
Michigan
Minnesota
Mississippi
Missouri
Nebraska
New Hampshire
New Jersey
New Mexico
New York
North Carolina
North Dakota
Ohio
Oklahoma
Oregon
Pennsylvania
South Carolina
South Dakota
Tennessee
Texas
Utah
Vermont
Virginia
Washington
West Virginia
Wisconsin
Wyoming
Featured Online Schools
Popular with our students.
Highly informative resources to keep your education journey on track.
Take the next step toward your future with online learning.
Discover schools with the programs and courses you're interested in, and start learning today.