The Most Generous Alumni Donors to American Colleges & Universities
| TBS Staff
Are you ready to discover your college program?
Tweet this!
The 50 Most Generous Donors to American Colleges and Universities.
America's colleges and universities exist in large part thanks to donations. While some may refer to these donations as "gifts" or "bequests" or "endowed chairs," at day's end, it's all the same: These funds enable schools to build first-rate campus facilities, recruit world-class faculty, and employ the most cutting-edge learning technologies; they make it possible for many students to attend college who otherwise wouldn't be able to afford the cost.
Giving to one's alma mater stands at the beautiful crossroads between paying the school for the benefits it has imparted to oneself, but then also paying the school forward for the benefits one's gift will impart to others.
When preparing this piece, we addressed the following considerations in assigning a rank order to the most generous alumni and alumnae donors:
Generosity doesn't always point to the largest sum
After careful consideration, we determined that donor generosity was inextricably linked to the donor's net worth. Therefore, where net worth figures were available, we prioritized them, ordering the donors according to the value of their contributions as a percentage of their net worth. Of course, not every alum's net worth is public information. For the remaining donors---those for whom net worth figures were not available---their order was calculated on the basis of the straightforward size of their donations.
Funds fulfilled
While colleges and universities celebrate pledges, which are vital in allowing universities to budget and plan for their expenditures, pledges are gifts yet to be received---they are thus promises for a future yet to be fulfilled. It is important to note that the donations recorded here are ones that have actually already been given. In other words, based on the available sources for research at the time of publication, the colleges, universities, and institutions in question have already received the funds.
School ties bind
"Alumni" is another term that required careful interpretation on our part. Sometimes life circumstances force students to leave school, or sometimes a formal education just wasn't right for them. Regardless of the circumstances that may have curtailed a student's education, it is clear, based on the largesse of these donors, that even just one year (or at times, one semester) at a school was enough to have created a lifelong impact on the donor. We have chosen to use "alumni" and "alumnae" as blanket terms for those who were enrolled at some point at the schools to which they have made donations.
The donors on this list come from wildly different backgrounds---some are self-made millionaires/billionaires whereas others stepped into a family fortune. Philanthropists all, they support a wide range of causes. Without that support, our world---and especially the world of higher education---would look very different.

The 50 Most Generous Alumni Donors
1. Robert Woodruff - Emory University
The man known throughout Georgia and around the world for leading the Cola-Cola Company to record success is also one of Emory University's all-time greatest benefactors—and he only attended for one semester. In 1979, Woodruff and his brother George donated $105 million to the university, which was the largest donation to a single educational institution at the time. On campus, Woodruff's gift is known as the gift that keeps on giving, both through the work of the foundation bearing his name and the investment he initially made in the college.
Total lifetime giving to the school: >$230 million
Percentage of net worth: 50%
2. Sanford I. Weill - Cornell University
Weill is famous for his work with Citigroup. The chair emeritus graduated from Cornell University with a B.A. in government in 1955. Together with his wife, Joan, the Weills have given a tremendous sum to the university over the years. Most notably, they gave $215 million to the medical school that now bears their name. The Weills' most recent gift finances research on genomics and other life sciences.
Total lifetime giving to the school: $275 million
Percentage of net worth: 22%
3. Mildred Topp Othmer - University of Nebraska Lincoln
In 1998, the University of Nebraska Lincoln received a cash gift from Mildred Topp Othmer ('28). Mrs. Othmer was married to Donald F. Othmer, who earned his bachelor's in chemical engineering from the university in 1924. He became a noted chemical engineer, accumulating 150 patents during his career. Later, he became a professor of chemical engineering at Polytechnic Institute of New York in Brooklyn. However, the Othmers did not necessarily acquire their wealth through these means; rather, they were early investors with Warren Buffett, and privately accumulated a fortune. Buffett once told the Wall Street Journal that the couple, "did not spend huge sums on themselves, but instead wanted the money to go back to society."
Total lifetime giving to the school: $125 million
Percentage of net worth: 15.6%
4. John D. Hollingsworth, Jr. - Furman University
In 2001, Furman University inherited a portion of Hollingsworth's estate in the form of real estate and other assets. Interestingly, Hollingsworth attended Furman for one year only, dropping out to work with his grandfather with the small family business. That small family business turned into an international textile manufacturing equipment company, with Hollingsworth at the helm, steering its success. During the 1990s, Hollingsworth made Forbes's list of the world's richest people. Mr. Hollingsworth said in his will:
I want anyone who may be interested after my death to know that my plans for giving local charitable and educational institutions the largest part of whatever estate I may be fortunate enough to possess at the time of my death have been included in my previous wills and thoughtfully considered by me for many years.
Total lifetime giving to the school: $115 million
Percentage of net worth: 15.3%
5. Gerald and Ronnie Chan - Harvard University
The Chans are brothers and business partners who worked with their father on Hang Lung Group, which made a name for itself with residential complexes along the Shanghai's Mass Transit Railway lines. The Hong Kong--based family founded the venture-capital firm, Morningside Group. Gerald Chan earned a master's degree from Harvard in medical radiological physics in 1975 and went back to Harvard for his doctorate in radiation biology (1979). Fittingly, the Chans' recent gift to Harvard finances projects at the Harvard School for Public Health. To date, the gift from the Chans and their Morningside Foundation is the second-largest gift to Harvard on record.
Total lifetime giving to the school: $350 million
Percentage of net worth: 14.5%
6. Jay H. Shidler - University of Hawaii Manoa
Some call him the richest man in Hawaii. But Jay Shidler sees more than his monetary assets when he considers his wealth: He understands the richness of the education he received at the University of Hawaii Manoa. He is the founder and managing partner of the Shidler Group, the Honolulu-based national investor focused on commercial real estate and credit related investments. Shidler's contributions to the university are the largest private donations the school has received.
I know first-hand the impact the College has on emerging business men and women, and I am committed to do what I can so that Hawaii continues to have a strong business school that will allow future generations of leaders to excel.
Total lifetime giving to the school: $100 million
Percentage of net worth: 13.4%
7. Frank Batten, Sr. - University of Virginia
If you have ever watched the Weather Channel or browsed its site for a forecast, then you are familiar with Landmark Communications. Founder of Landmark Communications, Frank Batten, Sr., gifted his alma mater with funding to create a brand new school of leadership and public policy. Batten graduated from the University of Virginia in 1950, and his gift is the largest in the history of the school. In an interview with the university paper, Mr. Batten explained,
[T]here's an urgent need to develop a new generation of entrepreneurial leaders who can bring about transformational change. Talented public leaders are needed from a range of professional backgrounds, including law, medicine, business administration, and the social sciences. It is critical to get younger people excited about the responsibilities and opportunities of public service in all its manifestations. The earlier in their careers that exceptional students begin to think of themselves as future public leaders who can promote a better society, the greater the likelihood they will become such leaders.
Total lifetime giving to the school: $160 million
Percentage of net worth: 12.5%
8. Robert A. Day - Claremont McKenna College
Claremont McKenna College was able to create its first graduate program thanks to the gift of Robert Day ('65), the founder and chair of Trust Co. of the West (an investment management firm). Day's gift of $200 million in cash and securities establishes a new master's degree in finance and to fund scholarships for undergraduates who show leadership potential. Mr. Day attributes much of his business success to the education he received as a Claremont McKenna student. Day told the LA Times that the goal of his gift is to
. . . create a cadre of young people who show leadership and who have judgement, which is the hardest thing to find….I've been very successful and want to put it back in the system.
Total lifetime giving to the school: $200 million
Percentage of net worth: 12.5%
9. John P. and Tashia F. Morgridge - University of Wisconsin Madison
From humble roots, John P. Morgridge has a kind of rags-to-riches stories that people love. As chair emeritus of Cisco Systems (a company that designs and sells communications technology and services), he reflects on the college education that helped prepare him for this level of success. Morgridge and his wife, Tashia—both members of the University of Wisconsin at Madison class of 1955—gifted their alma mater with $100 million to support university faculty and to match gifts from others who endow professorships, chairs, and distinguished chair positions. A portion of the donation will endow two chairs, one in pediatric nursing and another in health systems innovation.
Total lifetime giving to the school: $105 million
Percentage of net worth: 10.5%
10. Edward P. Bass - Yale University
While his most recent gift to Yale University was a $60 million fund to renovate and build science facilities, Mr. Bass has long supported his alma mater financially. Bass graduated from Yale in 1968 with a bachelor's in administrative science, and he is now the chair of Fine Line, an investment and venture-capital management firm in Fort Worth, Texas. It was noted that, during a press conference for Sundance Square, he once said,

Wealth is not, you know, a matter of money. It is a matter of being able to forwardly organize our lives in a positive way.
Total lifetime giving to the school: $200 million
Percentage of net worth: 10.2%
11. Sandra and Edward Meyer - Cornell University
In 2015, Sandra and Edward Meyer donated $75 million to Cornell University to establish a new cancer center. The former chair and chief executive of Grey Global Group, Mr. Meyer graduated from Cornell in 1948 with a bachelor's degree in economics. Meyer told the Cornell newspaper:
Sandy, our children Meg and Tony, and I gave careful consideration to which New York institution was best poised to produce breakthroughs in cancer, and Weill Cornell was the obvious choice due to its exceptional roster of translational, cutting-edge scientists and commitment to building its oncology research enterprise. Our daughter's experience working with Dr. Cantley many years ago solidified our lifelong respect for him, and we are thrilled and humbled to have him lead the Meyer Cancer Center. We can think of no better investment that will make as big a difference in the world, and we know that together we can do great things for cancer patients and their families.
Total lifetime giving to the school: $75 million
Percentage of net worth: 10.2%
12. Charles T. Munger - University of Michigan
Charlie Munger has been one of University of Michigan's major benefactors for some time, and his greatest wish is that the funds help students become successful. Over the years, he has given funds to renovate the Lawyer's Club so that students would have the amenities they need, and to renovate the lighting and infrastructure of several facilities at the Law School. Most recently, Munger gave a gift of $110 million to support a state-of-the-art residence at the University of Michigan designed to foster a community where graduate students from multiple disciplines can live and exchange ideas. The gift includes funds for fellowships to help create a residential society that encourages scholarship and cross-curricular research. The gift is the largest single donation to the university in its 196-year history. Mr. Munger studied mathematics at UM in the 1940s, practiced law, and ran his own investment firm prior to becoming vice chair of Berkshire Hathaway in 1978.
Total lifetime giving to the school: $123 million
Percentage of net worth: 9.8%
13. Irwin Mark Jacobs and Joan Kline Jacobs - Cornell University & Technion-Israel Institute of Technology
Cornell alumni Irwin Mark Jacobs ('54) and Joan Kline Jacobs ('54) donated $133 million to their alma mater and the Technion-Israel Institute of Technology to establish a new center for innovative learning based on Roosevelt Island in New York City. The gift supports joint activities between Cornell and the Technion, including dual master's degree programs, faculty, graduate students, and industry interactions. The noted electrical engineer and former chair of Qualcomm and his wife are both graduates of Cornell University and are longtime supporters of the university. The Jacobses told the Cornell newspaper:
We are delighted to partner with Cornell and the Technion on this unique educational initiative. We believe strongly in the mission of this international collaboration to drive innovation and to foster economic development.
Total lifetime giving to the schools: $133 million
Percentage of net worth: 8.3%
14. John W. Kluge - Columbia University
Kluge, the creator of Metromedia, clearly felt that his Ivy League experience changed his life forever. The university received his bequest of $400 million to the university, announced in 2007, following Kluge's death in 2010. Kluge gave generously to Columbia throughout his life, but his bequest was the largest single gift ever devoted exclusively to student aid and the fourth-largest ever to any single institution of higher education in the United States, according to the Chronicle of Higher Education. A German immigrant, Kluge worked hard throughout high school to get the kind of grades that earned him a scholarship to Columbia, where he graduated in 1937. Fittingly, the Kluge Scholars Program at Columbia (1987) provides full tuition, mentoring, and special programming. Kluge has said:
I want to help ensure that Columbia will always be a place where the best and the brightest young people can come to develop their intellect, make something of their own lives and give something back to our communities, our country and our world.
Total lifetime giving to the school: >$500 million
Percentage of net worth: 7.69%
15. Kenneth Langone - New York University
The founder of Home Depot, Kenneth Langone is a billionaire with an inspiring "rags-to-riches" kind of story. He attended classes at NYU four nights a week for his MBA and has stated that he received the proper fundamentals for his profession from NYU. Langone believes strongly in the value of getting an MBA at night. He has given money to endow a part-time evening MBA program for the Stern business school at NYU, and donated $100 million to the NYU Medical Center (which now bears his name) in 2008.
Total lifetime giving to the school: $200 million
Percentage of net worth: 7.1%
16. Thomas Siebel - University of Illinois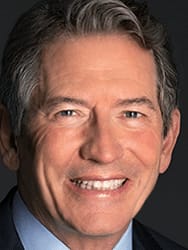 Thomas Siebel, founder of Siebel Systems, has shown his gratitude for his University of Illinois education in computer science by showering his alma mater with financial gifts on a regular basis since the year 2000. Over the years, his gifts have gone to establish a fellowship program in the department of computer science, two endowments for full professorships, in computer science and the history of science, respectively, and a center for computer science at the University of Illinois at Urbana-Champaign, which opened in 2004. Most recently, Siebel gave $100 million to jump-start the school's fundraising campaign.
Total lifetime giving to the school: $138.6 million
Percentage of net worth: 6.2%
17. Patrick J. and Lore Harp McGovern - Massachusetts Institute of Technology
The founder of IDG---publisher of Computerworld, Industry Standard, and PC World---graduated from MIT (no surprise there). While at the school, Patrick J. McGovern ('59) majored in life sciences, concentrating in neurophysiology with courses in computer science to satisfy his lifelong curiosity about the brain's influence on human behavior. Accordingly, he and his wife are dedicated to helping fund brain research. He reflected on his time at MIT during an interview with a school reporter and said this:
I was thrilled to study the physical basis of consciousness. Now, the development of powerful new tools such as whole brain imaging allows researchers to address the daunting complexity of the mammalian brain and to begin to understand the biological basis for human thought, language and behavior.
Total lifetime giving to the school: $350 million
Percentage of net worth: 5.3%
18. Louis A. Simpson - Northwestern University & Princeton University
After graduating from Northwestern in 1958, Louis A. Simpson headed to Princeton for a master's degree. Following these studies, Mr. Simpson found his fortune as the chief executive officer for Geico, the auto insurance company, and has since shared his wealth with his alma maters: He gave funds to Princeton to establish its Center for the Study of Macroeconomics, and gave gifts to Northwestern's medical school to help advance biomedical research programs focused on regenerative medicine. According to Northwestern's campus paper, Simpson said of the latter gift:
[My wife] Kimberly and I are proud to support the leading-edge science that is occurring at Northwestern. The research that is being done now will have a real impact on people's lives and give new hope to those who have been affected by injuries and disease.
Total lifetime giving to the schools: $185 million
Percentage of net worth: 4.85%
19. Stephen M. Ross - University of Michigan Ann Arbor
The Miami Dolphins owner known for developing the Time Warner Center and Hudson Yards is real estate developer Stephen M. Ross. Mr. Ross is a major donor at the University of Michigan Ann Arbor; in fact, he is donor of the largest gift ever received by a business school in the U.S. His most recent donation creates spaces for students and also goes towards the newly named Stephen M. Ross School of Business as well as U-M athletics. Ross told the university newspaper,
The University of Michigan had a profound impact on my life and I have received enormous satisfaction from being able to give back to the institution that played such a critical role in my success. I am thrilled to be able to make such an impactful contribution and to not only help write the next chapter for the University, but also offer much-needed scholarships to ensure we continue to attract the best and the brightest students and provide them with the financial resources they need.
Total lifetime giving to the school: $313 million
Percentage of net worth: 4.6%
20. John and Marion Anderson - University of California Los Angeles
John Anderson graduated from UCLA in 1940 and went on to found the holding company known to many as Topa Equities. Since his time as a UCLA undergrad, Anderson achieved great success and financial wealth, which he shared with his alma mater (the School of Management at the university bears his name). His wife Marion donated $100 million to the school in 2015 in order to fund fellowships and financial aid for students and to build a new center for research. As she told university newspaper,
"Like my late husband, I take enormous pleasure in furthering the school's impact on the lives of future global leaders, in advancing the practice of management through faculty research and in facilitating access to a world-class learning opportunity for students from all walks of life," she said. "UCLA Anderson has adopted an innovative financial model that depends on private giving. I hope my gift will inspire others to join me and my family in making significant philanthropic investments in UCLA Anderson and UCLA, and in future generations of students and faculty."
Total lifetime giving to the school: $100 million
Percentage of net worth: 4.16%
21. Samuel Tak Lee - Massachusetts Institute of Technology
After receiving a bachelors and master's degree from MIT in the early 1960s, Samuel Tak Lee joined the Hong Kong--based Prudential Enterprise, his family's real estate company. His success in the field tied in with his appreciation for his MIT education led him to establish a real estate entrepreneurship lab at his alma mater. The gift finances fellowships, supports research on sustainable real estate development, and places the curriculum in the global marketplace through MIT's online education program. Lee explained his perspective to local press:
By cultivating a long-term perspective, real estate professionals can create even greater value for themselves and for society based on responsible, sustainable strategies. I am eager to connect ambitious, talented students with the skills and knowledge that will help them succeed.
Total lifetime giving to the school: $118 million
Percentage of net worth: 4.1%
22. Hansjorg Wyss - Harvard University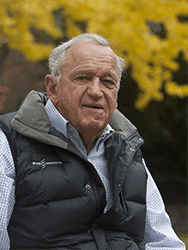 Swiss native Hansjörg Wyss came to the U.S. seeking an education. Following his graduation from Harvard Business School in 1965, Wyss founded Synthes, a medical research and design company whose products helped millions of people heal from trauma and injuries. The Wyss Institute at Harvard University was formed in 2009 thanks to a $125 million gift from Mr. Wyss. The institute works to solve complex challenges in health care and the environment. Another gift of the same size helps to advance the institutes pioneering work. Wyss told the Harvard Gazette:
We wanted to create a place where the innovation and imagination of the world's best minds could work beyond disciplinary boundaries to deliver life-changing medicines and technologies that are inspired by nature, I could not have dreamt of the institute's remarkable discoveries thus far, and am proud and excited to help them continue to build, explore, and improve lives.
Total lifetime giving to the school: $250 million
Percentage of net worth: 4.0%
23. George Lucas - University of Southern California
More than anyone else on this list, George Lucas is a household name. Who hasn't seen or at least heard of Star Wars or Indiana Jones? For, as much as we all like to think we know about anyone with Hollywood-celeb status, it may come as a surprise to learn that Mr. Lucas is not only a University of Southern California alum (class of 1967), but also one of its notable benefactors. In 2006, Lucas gave USC $175 million to restore and renovate buildings at the USC School of Cinematic Arts. Lucas said to campus news reporters:
I discovered my passion for film and making movies when I was a student at USC in the 1960s, and my experiences there shaped the rest of my career. ... I'm also an ardent advocate for education at all levels and encouraging young people to pursue their ambitions by learning.
More recently, the director bestowed a $10 million gift on the university, which will support African-American and Hispanic student scholarships and financial aid. According to Mr. Lucas,
Hispanic and African-American storytellers are underrepresented in the entertainment industry. It is [my wife] Mellody's and my privilege to provide this assistance to qualified students who want to contribute their unique experience and talent to telling their stories.
Total lifetime giving to the school: $185 million
Percentage of net worth: 3.5%
24. John A. Paulson - Harvard University
One of Harvard's billionaires made the largest donation the university has ever received. In June 2015, John A. Paulson, founder of the Paulson & Co. hedge fund group, gave a $400 million endowment for the School of Engineering and Applied Science. The gift supports research, faculty, and financial aid and scholarships for the rising number of engineering and computer science majors. Mr. Paulson received his MBA from Harvard in 1980.
There is no question that the support and education I received at Harvard was critical in helping me achieve success in my career. Now I feel it is important for me to do something impactful and meaningful for Harvard.
Total lifetime giving to the school: $400 million
Percentage of net worth: 3.5%
25. Walter H. Annenberg - University of Pennsylvania
It is not a widely known fact that the founder of Seventeen magazine and TV Guide was a college dropout, but Walter H. Annenberg clearly felt that the short time he spent at the University of Pennsylvania's Wharton School was valuable. Annenberg left Wharton to take the helm of his father's company, which was drowning in debt. He began his publishing empire in the 1940s and in 1993, Annenberg gave a cash gift of $120 million to his would-be alma mater, making it Penn's largest-ever cash gift at the time. Annenberg once said:
Education holds civilization together.
Total lifetime giving to the school: $128.1 million
(+ donations received prior to the university's alumni recordkeeping)
Percentage of net worth: >3.1%
26. T. Boone Pickens - Oklahoma State University
One of Oklahoma State's biggest alumni donors is none other than oilman T. Boone Pickens. He has made the largest gifts in the history of the university, with more than 2/3 of his donations going towards OSU's athletic programs. In fact, his 2006 donation of $165 million was the largest donation to any NCAA athletic program. Pickens earned a degree in geology from Oklahoma State in 1951. As told to ESPN,

What I keep coming back to is we're in the Big 12 and it's a tough conference. I want us to be competitive. How it impacts me? My name's on the stadium. I don't know what else they could do. I guess they could put it on each one of the seats.
Total lifetime giving to the school: $293 million
Percentage of net worth: 2.93%
27. Michael Bloomberg - Johns Hopkins University
Johns Hopkins students might debate over which of Michael Bloomberg's contributions to the university is greater: his construction of the school mascot (the blue jay) during his sophomore year of college, or his sizable gifts to the university. The philanthropist and former New York City mayor, a member of the Johns Hopkins class of '64, most recently committed $350 million to the university. Bloomberg has said:
Johns Hopkins University has been an important part of my life since I first set foot on campus more than five decades ago. Each dollar I have given has been well-spent improving the institution and, just as importantly, making its education available to students who might otherwise not be able to afford it. Giving is only meaningful if the money will make a difference in people's lives, and I know of no other institution that can make a bigger difference in lives around the world through its groundbreaking research---especially in the field of public health.
Total lifetime giving to the school: $1 billion
Percentage of net worth: 2.5%
28. Terrence M. and Kim Pegula - Pennsylvania State University
The founder and former CEO of a small but highly successful oil and natural gas exploration company, Terrence Pegula is not just a die-hard Penn State fan: he is also a member of the class of 1973. Pegula expressed his gratitude and love for his alma mater by presenting the university with $88 million to create a new sports arena and to establish a NCAA Division I men's and women's ice hockey program. As the Pegulas told the Penn State university press,
We want to share our success with the people of Pennsylvania and with the very institution that helped me obtain the tools to launch my career in the oil and natural gas industry. We will now see through the hard work of the Penn State family that our passion will be shared with the families and communities of the region surrounding Penn State. We expect that Penn State will become a destination, not just for top college players and coaches, but also for the growing base of hockey fans from across the Commonwealth and the country.
Total lifetime giving to the school: $88 million
Percentage of net worth: 2.2%
29. Kenneth Griffin - Harvard University
Kenneth Griffin graduated from Harvard with a bachelor's degree in Economics in 1989. The next year, he created his own company, the Citadel Investment Group, which has since become one of the world's most successful financial institutions. In 2015, Griffin gave his alma mater $150 million with the stipulation that more than 90% of the funds support undergraduate financial aid (the rest establishes a professorship in business administration at the university's business school). Griffin told the Harvard Gazette:
My goal with this gift is to help ensure that Harvard's need-blind admission policy continues, and that our nation's best and brightest have continued access to this outstanding institution.
Total lifetime giving to the school: $150 million
Percentage of net worth: 2.2%
30. Peter B. Lewis - Princeton University
Over the years, Princeton alum Peter B. Lewis made a name for himself as the man who started Progressive Insurance Company. Since his 1955 graduation, Lewis invested financially in his alma mater. A gift of $60 million created the Lewis Library, and his gift of $35 million endowed the Institute for Integrative Genomics. Lewis, whom Princeton has listed as its most generous donor in modern times, endowed the Center for the Arts that now bears his name with a gift of $101 million, which was the largest single donor gift to the university on record. Upon hearing of Lewis's passing, university president Christopher L. Eisgruber said:
His contributions to Princeton are legendary. He was not only a benefactor but also a visionary.
Total lifetime giving to the school: $220 million
Percentage of net worth: 1.76%
31. Phillip H. Knight - University of Oregon & Stanford University
Nike founder Phillip H. Knight is known for his philanthropy, particularly to his two alma maters: the University of Oregon (undergrad) and Stanford (graduate school). Knight is one of the largest benefactors to UO's academic and athletic programs; the university estimates that his total giving is near the $300 million mark over the years. His gifts helped renovate the university library, build a law school, endow chairs and professorships, and reconstruct athletic facilities. Likewise, Knight gave $105 million to Stanford's business school to construct a new management center. Knight has said that
Stanford Business School was an important part of my life. This is a once-in-a-lifetime chance to give back to the School and help it continue to push the boundaries of excellence in management education.
Total lifetime giving to the schools: $405 million
Percentage of net worth: 1.5%
32. Eli and Edythe L. Broad - Michigan State University
The Broads met and married in Detroit back in 1954, the same year Eli Broad graduated from Michigan State University. Since those humble beginnings, Mr. Broad built two Fortune 500 companies---KB Home and SunAmerica---and became one of the university's most prominent donors: the campus art museum is named for the couple, as are the College of Business and the Graduate School of Management. The Broads also helped endow the full-time MBA program and the Eli and Edythe L. Broad Dean of Business.
Total lifetime giving to the school: $100 million
Percentage of net worth: 1.3%
33. Stephen Schwarzman - Yale University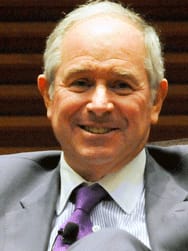 Stephen Schwarzman, once a Yale undergrad, became a billionaire as the co-founder and chief executive officer of the Blackstone Group, an investment firm in New York. His sentimental memories of Commons, the undergraduate dining hall, led him to donate $150 million to help restore, renovate, and build onto the campus's treasured building with the hopes that it will become the hub of student and cultural campus life. Schwarzman has said,
My hope is that the Schwarzman Center will serve as the crossroads for the campus, but also place Yale at the crossroads of the world. The education I received at Yale changed the course of my life. It is now a pleasure to give back by creating something on campus that will be transformational for all members of the Yale community. Future generations will utilize the Schwarzman Center in innumerable new ways and, in so doing, keep the Yale experience at the cutting edge.
Total lifetime giving to the school: $150 million
Percentage of net worth: 1.27%
34. David Tepper - Carnegie Mellon University
David Tepper earned a master's in business administration from Carnegie Mellon back in 1982, and shortly after became the founder and president of Appaloosa Management, a hedge fund in New Jersey. Tepper gifted his alma mater with a $67 million fund to expand the Pittsburgh campus, creating a new home for the School of Business, as well as creating a quadrangle on campus. Tepper's gift is the largest from a CMU graduate and for a building project at CMU in the university's history. Mr. Tepper told the New York Times that:
Carnegie Mellon tied everything together for me and gave me a great foundation. My earlier gifts were a payback to the university, and this is a continuation of that.
Total lifetime giving to the school: $125 million
Percentage of net worth: 1.2%
35. Pierre and Pam Omidyar - Tufts University
In 2005, Tufts alumnus Pierre Omidyar, known to many as the CEO and co-founder of eBay, granted $100 million shares of stock in his company to his alma mater. The university liquidated the stock in order to make small loans throughout Central and South America, Africa, India, and developing parts of Asia. Half of the income from the microloans supports financial aid and scholarships, while the other half reinvests in the endowment. Mr. Omidyar explained to the New York Times that:
Business can be a force for good, and you can earn profit for doing good. That view is really informed by my experience with eBay, and its social impact.
Total lifetime giving to the school: $100 million
Percentage of net worth: 1.1%
36. John Arrillaga - Stanford University
Known to some as "the patron saint of Stanford athletics," John Arrillaga ('60) has not just shown benevolence to the school's sports programs, he has also given hundreds of millions of dollars to Stanford academics, as well. Co-founder of Peery-Arrillaga, a real estate development firm in Silicon Valley, Mr. Arrillaga received a scholarship funded by donors, which helped him attend the university in the late 1950s. His gifts have supported academic programs, the alumni center, and numerous athletic projects, including the Stanford football stadium.
Total lifetime giving to the school: $251 million
Percentage of net worth: 1.09%
37. William H. Scheide - Princeton University
After striking it rich in the oil boon and retiring at age 42, musician, musicologist, bibliophile, and philanthropist William H. Scheide never forgot the experiences he had as a Princeton student ('36). In February, 2015, he made a bequest of his personal collection of more than 2,500 rare books and manuscripts to Princeton's Firestone Library. Among other rarities, the collection contains the first six printed versions of the Bible, four of Shakespeare's folios, and autographs from classical music's greatest composers (Beethoven, Mozart, Schubert), in addition to Robert E. Lee's telegrams from the final weeks of the Civil War. The collection's estimated value hovering at the $300 million dollar mark made it the largest gift in Princeton history. According to Princeton president Christopher L. Eisgruber,
Through Bill Scheide's generosity, one of the greatest collections of rare books and manuscripts in the world today will have a permanent home here.
Total lifetime giving to the school: >$300 million
38. Dawn M. and Jerome Greene - Columbia University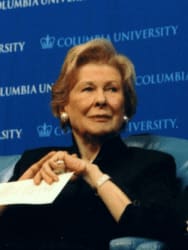 Jerome Greene, a founding member of the Manhattan law firm Marshall, Bratter, Greene, Allison & Tucker, completed two degrees at Columbia University: his bachelor's (1926) and his Juris Doctor (1928). In 2006, on behalf of her husband Jerome, who passed away in 1999, Dawn Green gave the university $200 million for a new brain and behavioral research center. The Law School also bears the Greene name. Regarding the Greene's philanthropic efforts around Manhattan, Mrs. Greene, who died in 2010, once told the New York Times:
We have a love affair with this city, even though it's changed a lot.
Total lifetime giving to the school: $260 million
39. John Jackson - University of Texas Austin
In 2002, the University of Texas Austin received John Jackson's bequest in the sum of $232 million. Jackson graduated from UT Austin in 1940 with a degree in geology, and went on to discover the great Boonsville field in Wise County, one of the largest natural gas fields in the United States. This success allowed him to form his own company, which he named Katie Petroleum to honor his wife, Katherine G. Jackson. The couple's major philanthropic support in later years focused on higher education, and included the largest gift to a public university in the nation when Jackson chose in 2002 to give the balance of his and Katie's estate to his alma mater's Geology Foundation.
Total lifetime giving to the school: $232 million
40. Raymond and Ruth Perelman - University of Pennsylvania
In 1940, a young Raymond Perelman graduated from the Wharton School at the University of Pennsylvania and began a career in investments. In 2011, at age 93, he and his wife bestowed $225 million upon the university's Medical School, which created a permanent endowment for the school's financial aid budget. In 2011, Mr. Perelman told the New York Times:

I look at it as Penn Medicine gave me a gift. They offered me an opportunity to have my name on one of the best medical schools in the country.
Total lifetime giving to the school: $252 million
41. David and Dana Dornsife - University of Southern California
David Dornsife was born into the USC legacy: both of his parents were alums. A 1965 USC alumnus, Mr. Dornsife studied business administration and was a shot putter on the university's track team. He went on to become chair of the Herrick Corporation, the largest steel fabricator and contractor on the West Coast. Over time, the Dornsifes have contributed bit by bit to their beloved USC. They endowed several chairs and funded an imaging center for the neuroscience program. They made their largest donation to date in 2011 with an unrestricted gift of $200 million for USC's College of Letters, Arts, and Sciences.
Total lifetime giving to the school: $200 million
42. Ira and Mary Lou Fulton - Arizona State University
A quick tour through Arizona State University gives a glimpse into the Fulton influence on the university: many buildings and schools bear the Fulton name, including the Teachers College, named for Mary Lou Fulton (who earned her education degree from ASU). The Fultons, who met on campus as undergraduates, gave the school $100 million in 2005 to put towards special educational initiatives. Mr. Fulton said to ASU News:
During the Depression, my mother ran a café in Tempe near ASU's campus and never turned anyone away hungry, whether they had money or not. The best gift I can provide today is the opportunity of a college education. It unlocks the door for young people and enables them to build a brighter future for themselves and their families.
Total lifetime giving to the school: $160 million
43. Robert E. and Dorothy King - Stanford University
Normally, one wouldn't consider a donation to a university as a major contribution towards the war on poverty, but Robert and Dorothy King hold a unique perspective of how to help end poverty. Mrs. King said to the New York Times:
The relationships [Stanford University] has in Silicon Valley, the range of expertise it has among its professors---it can't be replicated. The university can make our money more fruitful than we could on our own.
Her husband, Robert King, a partner at the Peninsula Capital investment firm, earned his master's in business administration from Stanford University in 1960. Their 2011 gift of $150 million established the Stanford Institute for Innovation in Developing Economies, where students will first investigate entrepreneurship practices and then apply the findings (or lead others to do so) in developing nations. The donation also goes towards scholarships, with a particular focus on helping low-income students from the very countries that the new institute hopes to impact.
Total lifetime giving to the school: $154.5 million
44. Julius Silver - New York University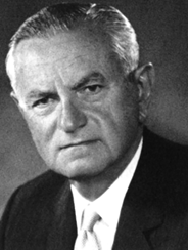 Julius Silver had a true rags-to-riches tale: He was born to Russian immigrants in 1900 and raised in Brooklyn's tenements. His work ethic, along with his high academic capabilities, landed him the $200 scholarship he needed in order to study at NYU. Mr. Silver graduated Phi Beta Kappa in 1922, and became a leading attorney, corporate executive, and former chair of the executive committee to Polaroid. Mr. Silver bequeathed $150 million to NYU upon his passing in 2002. The funds support undergraduate scholarships and create five to six professorial chairs each year for the first 25 years of the gift. The provision of their chairs allows the university to support its scholars and to recruit the most sought-after faculty. According to NYU's Silver Dialogues,
Mr. Silver and his family have underscored the definitive role that distinguished faculty members play in a university, and the need to control tuition and provide scholarships and fellowships to help the talented young men and women.
Total lifetime giving to the school: $150 million
45. A. Alfred Taubman - University of Michigan
A. Alfred Taubman studied architecture at the University of Michigan, but never graduated from the school. Still, his time at UM influenced his life enough for him to become the largest single individual donor in the school's history. His fortune largely remained in Taubman Centers, a REIT of upscale shopping malls. Over the years, his gifts have benefited varied aspects of university life, with his major contributions going towards the Medical School and the renovation of the university's art museum. According to the university, Mr. Taubman's support of medical science at U-M stands at $100 million. Mr. Taubman, who died in 2015, explained to university newspaper:
I'm making the largest commitment I've ever made to any institution, but more importantly I've never been as excited about a donation's potential to have an impact on the lives and well-being of people in this nation and around the world.
Total lifetime giving to the school: $142 million
46. John and Julie Mork - University of Southern California
After graduating from the University of Southern California, John Mork built his company, the Energy Corporation of America, from the ground up and wound up making a fortune. He never forgot the education he received at USC, and has given the school upwards of $110 million dollars. In 2005, Mork and his wife, Julie, donated $15 million to name the Mork Family Department of Chemical Engineering and Materials Science. Just six years later, the Morks gave $110 million to fund undergraduate scholarships. The Mork Family Scholarships are awarded to academically gifted students planning to enter the fields of engineering and science. Mork has said:
Public and private education has gotten more expensive over time. I think this will allow the very best kids to get a degree at USC, whether they can afford it or not.
Total lifetime giving to the school: $135 million
47. Ruth Clark and Phillip Forbes Holton - DePauw University
Phillip Forbes Holton and Ruth Clark met at DePauw University, but the couple dropped out in 1927, two years before they were to graduate. The story goes that Mr. Holton transferred to another university that offered an engineering program and that Miss Clark followed him. A marriage and a lifetime later, the Holtons never forgot the school that led them to each other. Upon their passing, DePauw received half of the Clark-Holton estate, much of it in shares of Time Warner, which Mr. Holton, the former president of the Inland Container Company, had invested in since 1978. The gift established the Holton Scholarships, awarded to students based upon their academic achievement, demonstrated leadership abilities and their commitment to community service, according to the university website. The university also dedicated the academic quad to the Holtons. DePauw president Dr. Robert Bottoms said that, when thinking of the Holtons' generosity, it pained him that
You can't even say thanks.
Total lifetime giving to the school: 128 million
48. William S. Dietrich, II - University of Pittsburgh
Prior to his passing in 2011, William S. Dietrich informed his alma mater—the University of Pittsburgh—of his plans to bequeath $125 million to the school. The gift from the highly regarded business leader, investor, and author is the largest individual gift in the university's history. Funds from the bequest renamed the School for Arts and Sciences (in hommage to Dietrich's father) and created the Dietrich chair in political science and the endowment fund for graduate support, as well as one-to-one matching campaign for undergraduate student scholarships. Mr. Dietrich earned his M.A. in political science from Pitt in 1980 and completed his Ph.D. in the same field there just four years later. When he announced his plans for this gift, he explained that he was
...making this investment in the University of Pittsburgh for a number of reasons. As a graduate who personally benefitted from my own studies at Pitt, I want to ensure that the University can continue to provide educational opportunities of the highest quality to its undergraduate and graduate students.
Total lifetime giving to the school: $125 million
49. Roberta Buffett Elliott - Northwestern University
At the start of 2015, Northwestern alumna Roberta Buffett Elliott 2015 gifted her alma mater with $100 million to benefit the school's fundraising campaign. Elliott, who is a standing supporter of Northwestern's international studies programs, thus helped create the university's new Roberta Buffett Institute for Global Studies. As she explained to university press,

I'm very pleased to be able to support the important work that Northwestern does in international, studies. A better understanding of the world is critical in an increasingly global society, and the Institute's research and support of academic programs will help reach that goal.
Total lifetime giving to the school: $110 million
50. Peter H. and Paula Lunder - Colby College
Longtime art lovers Peter and Paula Lunder parted with a large portion of their collection in 2007 when they bestowed Colby College with several hundred works of art valued at over $100 million (the bequest also included cash to take care of the art collection). Pieces include the work of Winslow Homer, Mary Cassatt, and James McNeill Whistler, among others. Along with their relatives, the Alfonds, Mr. and Mrs. Lunder donated a pavilion in which to house the collection. This is the now the largest museum in the state of Maine. Mr. Lunder, a 1956 Colby graduate and president of the Dexter Shoe Company, expressed to the college newspaper that their reasons for the gift stem from his connection to the school, along with their desire to make the Lunder collection accessible to the community at Colby and the community of Waterville, Maine.
Total lifetime giving to the school: >$100 million
51. Ronda Stryker and William Johnston - Western Michigan University
In 2011, Ronda E. Stryker and William D. Johnston gifted Western Michigan University with a record-setting donation in excess $100 million. Initially an anonymous donation, the truth eventually emerged that the two wealthy alumni were behind the donation. Ronda Stryker is one of three grandchildren of Homer Stryker, the founder of multi-billion dollar medical device company, Stryker Corp. William D. Johnston, Stryker's husband, is a trustee of the university. Both are known philanthropists, with deep ties to the community of Kalamazoo, Michigan. In keeping with Homer Stryker's mission of advancing the medical field and improving patient outcomes, the donation was made with the goal of opening the new medical school, so named the Homer Stryker M.D. School of Medicine. Homer Stryker, himself a WMU alum, earned a teaching certificate there in 1916, before enter the First World War.
Total lifetime giving to the school: >$100 million
Popular with our students.
Highly informative resources to keep your education journey on track.
Take the next step toward your future with online learning.
Discover schools with the programs and courses you're interested in, and start learning today.