What Is a Public Administration Degree?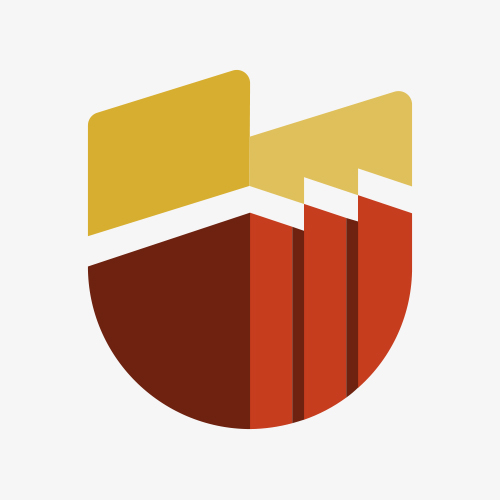 thebestschools.org is an advertising-supported site. Featured or trusted partner programs and all school search, finder, or match results are for schools that compensate us. This compensation does not influence our school rankings, resource guides, or other editorially-independent information published on this site.
Are you ready to discover your college program?
Public administrators promote urban development, implement public policies, and protect public safety. With a public administration degree, graduates can work in the public, private, and nonprofit sectors.
Public administration programs train students for careers in public service. During a public administration degree, students take courses in government, business, and nonprofit management. While many public service majors work in federal, state, or local government roles, the degree also leads to opportunities in nonprofit organizations and private businesses.
Students interested in public service careers related to finance, public health, emergency management, and nonprofit management can benefit from the interdisciplinary approach of a public administration program.
Featured Online Public Administration Programs
​
What to Expect in a Public Administration Degree Program
A public administration degree strengthens analytical, research, and writing skills, and enrollees attend lectures, complete individual and group projects, and conduct research. For example, students may evaluate a public policy and write research papers suggesting changes. They may also design public sector budgets, create emergency response plans, or recommend public health policies through persuasive writing.
Public administration majors gain practical skills in budget analysis, public policy analysis, and public planning. The coursework and assignments also emphasize soft skills such as communication and collaboration. These skills serve public administrators in several roles.
Soft Skills
Communication
Interpersonal skills
Organization
Time management
Collaboration
Hard Skills
Budget analysis
Program analysis
Public policy analysis
Public planning
Performance management
What Kinds of Public Administration Degrees Are There?
Colleges and universities offer public administration degrees at the undergraduate and graduate levels. Each degree introduces students to core and advanced public administration concepts and prepares learners for different career opportunities. For example, a bachelor's in public administration prepares students for entry-level public sector jobs, while a master's degree opens doors for supervisory and leadership roles.
This section introduces the different types of public administration degrees and describes the career opportunities of each pathway.
Associate Degree in Public Administration
An associate degree in public administration introduces learners to the responsibilities of public administrators at different levels, including local administrators like city managers, state administration jobs, and federal public sector jobs.
Students take courses in American government, state and local government, nonprofit management, and program assessment. At the associate level, learners also build foundational skills in communication, mathematics, and business.
Graduates with a two-year associate degree can work as city clerks, accounting clerks, and administrative assistants. Associate degree-holders may also transfer into four-year universities to pursue bachelor's degrees.
Bachelor's Degree in Public Administration
A bachelor's degree in public administration prepares graduates for entry-level roles in public, private, and nonprofit sector jobs. The degree builds strong research, analytical, and critical thinking skills. Public administration majors study policy analysis, public financial management, and public program evaluation. Some programs offer concentrations in emergency management, public management, and financial management.
Earning a bachelor's in public administration degree typically takes four years for full-time students. In addition to public administration courses, undergraduates complete general education requirements that build critical thinking and problem-solving skills. After earning their degrees, graduates often find work as case managers, regional planners, policy analysts, and budget analysts.
Bachelor's in Public Administration Concentrations

| Concentration | Description |
| --- | --- |
| Public Policy | In a public policy concentration, undergraduates examine policymaking, implementing public policies, and analyzing policies to understand their impact. The specialization builds strong analytical skills and prepares graduates for roles in policy analysis. |
| Emergency Management | An emergency management concentration introduces undergraduates to natural and human-made disasters, disaster preparedness, and public safety. Enrollees study crisis management, disaster recovery, and national security in emergencies. This concentration builds theoretical and practical knowledge for emergency management careers. |
| Public Financial Management | A public financial management concentration combines public administration with finance coursework. Majors learn to manage financial resources in public and nonprofit sectors. Courses explore financial accounting, budgeting, capital financing, and financial statement analysis. |
| Nonprofit Administration | A nonprofit administration concentration introduces undergraduates to community and human services organizations, nonprofit financial planning, and nonprofit governance. Coursework in nonprofit development, fundraising, and nonprofit leadership prepare graduates for roles in nonprofit organizations. |
| Public Management | Public administration majors interested in decision-making and supervisory roles can specialize in public management. This concentration emphasizes managerial skills, financial management, and data analysis. Enrollees learn to create departmental goals, measure progress toward organizational objectives, and supervise team members. This concentration blends public administration and business skills with a focus on public and nonprofit jobs. |
Master's Degree in Public Administration
A master of public administration (MPA) offers focused, graduate-level training for public service careers. During a master's program, public administration students learn to evaluate public policies, research community needs, manage public sector budgets, and design strategic plans. The degree builds strong analytical skills through research projects and a master's thesis.
Earning an MPA typically takes two years for full-time students. MPA graduates can work as city managers, community service managers, emergency planners, and public health administrators.
Master's in Public Administration Concentrations

| Concentration | Description |
| --- | --- |
| Public Health Administration | A public health administration concentration blends administrative skills with public health knowledge. Students examine public health infrastructure, including the relationship between local public health organizations and national agencies like the Centers for Disease Control. The concentration prepares graduates for leadership positions in the field. |
| City Management | Public administration programs prepare graduates for leadership roles in city and community governments. This concentration emphasizes city management, including urban development and city projects. Students learn to analyze data on community needs and integrate their analysis into city plans. |
| Public Policy Analysis | Public policy specialists work for the government and think tanks to research public programs and analyze policies at the federal, state, and local levels. Learners strengthen their qualitative analysis skills through research-based assignments and projects. |
| Emergency Management | Public administrators often oversee emergency management and disaster preparedness in the public sector. The specialization trains students in emergency preparation, disaster response and recovery, and mitigation in emergencies. Master's students develop leadership skills in planning for emergencies, prioritizing public safety, and conducting disaster research. Graduates pursue leadership positions in the field. |
| Nonprofit Management | An MPA with a nonprofit management concentration emphasizes leadership skills for careers in community and human services organizations. Graduate students explore organizational leadership, nonprofit financial management, fundraising, and staff management. This concentration prepares graduates for non-governmental management roles in public service. |
Doctoral Degree in Public Administration
A doctorate in public administration prepares graduates for academic, research, and leadership roles in the field. Doctoral students focus on theoretical or applied public administration and conduct research in their focus areas. Some programs train enrollees as practitioners, while others develop academic training for careers as professors.
Each doctoral candidate must pass examinations and write a dissertation. The degree typically takes three years for full-time students. After earning their doctorates, graduates can work as city managers, program directors, public administration professors, and public policy researchers.
Accreditation for Public Administration Programs
Prospective public administration applicants should always choose accredited colleges. Regionally accredited schools meet the highest standards for educating students and granting degrees.
In addition to college accreditation, prospective students should pursue accredited public administration programs. The National Association of Schools of Public Affairs and Administration grants accreditation to public administration programs.
What Can You Do With a Degree in Public Administration?
Public administration graduates often work in public service roles, including at the state and local levels. After earning a degree in public administration, graduates work in government, social services, regional planning, public relations, and public policy roles.
Enrollees develop strong communication and analytical skills, which can lead to opportunities in public relations, business, and education. Finally, a public administration background can open the door to careers in emergency management, disaster response, and public health administration.
What Kind of Salary Can I Earn With a Public Administration Degree?
Public administration graduates can pursue many different career paths. They work as city managers, budget analysts, public administration consultants, and community service managers. Whether working in the public, nonprofit, or private sector, professionals with public administration degrees earn a wide range of salaries, as the following information demonstrates.
Public Administration Career Outlook

| Career | Median Annual Salary (2020) | Projected Job Growth (2019-2029) |
| --- | --- | --- |
| Compensation and Benefits Managers | $125,130 | 3% |
| Human Resources Managers | $121,220 | 6% |
| Public Relations and Fundraising Managers | $118,430 | 9% |
| Top Executives | $107,680 | 4% |
| Medical and Health Services Managers | $104,280 | 32% |
| Administrative Service Managers | $98,890 | 6% |
| Postsecondary Education Administrators | $97,500 | 4% |
| Social and Community Service Managers | $69,600 | 17% |
| Public Relations Specialists | $62,810 | 7% |
| Property, Real Estate, and Community Association Managers | $59,660 | 0% |
Source
:
Bureau of Labor Statistics
Professional Organizations
ASPA connects public administration academics and practitioners. This organization encourages public and nonprofit administration education through meetings, professional development opportunities, and educational programs. AABPA represents government managers and analysts. The association encourages students to explore careers in public service budgeting and program analysis. AABPA offers a summer intern program and an MPA research competition. ANM encourages learning and professional connections in the nonprofit management field. The alliance's members include consultants, academics, and executives who share their research and experience. ANM promotes research related to capacity building and social change. APPAM promotes research, analysis, and education in public policy and management. The association hosts an annual research conference with networking opportunities, publishes a peer-reviewed journal, and promotes student participation in the field. NFBPA advances the work of Black leaders in local and state government. The nonprofit organization connects members through local chapters, mentorship opportunities, and leadership development resources. NFBPA also offers professional development support for college students who are considering a career in public service.

​
Common Questions About Public Administration Degrees
​

true

Is a Degree in Public Administration Worth it?

Public administration majors pursue fulfilling careers in public service, including in the nonprofit sector. The degree builds strong communication, analytical, and critical thinking skills.

What Can I Become If I Study Public Administration?

Graduates with a public administration degree can work as city managers, budget analysts, public policy analysts, and emergency managers in the nonprofit and public sectors.

What Are Examples of Public Administration?

Public administration includes local, state, and federal government roles in transportation, social services, community development, disaster response, and public works.
Learn more, do more.
More topic-relevant resources to expand your knowledge.
Popular with our students.
Highly informative resources to keep your education journey on track.
Take the next step toward your future with online learning.
Discover schools with the programs and courses you're interested in, and start learning today.