What Can You Do With an English Degree?
thebestschools.org is an advertising-supported site. Featured or trusted partner programs and all school search, finder, or match results are for schools that compensate us. This compensation does not influence our school rankings, resource guides, or other editorially-independent information published on this site.
Are you ready to discover your college program?
If you love the written word and wish to deepen your understanding of the English language, an English degree could be right for you.
English helps millions of people worldwide communicate each day. Students with an English degree gain an essential understanding of how the language developed, functions, and continues to change.
An English degree provides students with a comprehensive understanding of linguistics, grammar, writing, and literary analysis. Enrollees explore the English language and its applications while learning about the fundamentals of the written word.
Curricula for English degrees vary, but common courses include:
History of the English language
English composition
Contemporary fiction
British literature
Technical writing
Nonfiction writing
Featured Online Programs
What Kinds of English Degrees Are There?
Students should consider their interests and professional goals before deciding on an English degree. Undergraduate degrees in English build foundational knowledge about reading, writing, literature, and linguistics, whereas graduate degrees tend to focus on specific aspects of the subject, such as creative writing or teaching English as a second language.
—


Associate Degree in English

An associate degree in English typically requires two years of study, during which students complete coursework in English composition, interpersonal communication, critical reading, and public speaking.

Graduates with an associate degree in English can find employment as sales representatives, administrative assistants, and teacher's aides. The curriculum also provides a pathway to a bachelor's degree in English or other related disciplines.
—


Bachelor's Degree in English

Undergraduate coursework in English builds writing, reading, and communication skills that are essential for careers in many fields. Earning a bachelor's degree in English can lead to employment as an English teacher, technical writer, content manager, or public relations specialist. English bachelor's degrees also establish the necessary academic foundation to pursue graduate study.

Most bachelor's degrees in English require four years of full-time enrollment. Students complete introductory classes before moving into advanced or specialized subjects. Some bachelor's degrees offer concentrations in literature, technical writing, or English education. Many bachelor's degrees in English, particularly those that emphasize creative writing, also teach writing workshops.
—


Master's Degree in English

English teachers, business communications professionals, technical writers, editors, and translators can hone their existing skills by earning a master's degree in English. A master's-level degree in English can also lead to college teaching opportunities.

Earning a master's degree in English should take two years or less. Students will take lecture and seminar courses to learn about literature, writing, and English theory and practice. Many English master's degrees have concentrations in areas such as creative writing, English education, and rhetoric.
—


Doctoral Degree in English

A doctorate in English should take 4-7 years to complete, but it can take even longer depending on the research topic and the amount of funding procured. Upon passing their qualifying exams, enrollees write a thesis and work on advanced research projects in the subject.

Most Ph.D. candidates specialize in a certain area of English, such as English in a specific geographic area or time period, literary theory, or media and digital studies. Doctoral graduates often teach at colleges and universities, but this degree can also lead to a career as a managing editor, public relations manager, or media executive.
Accreditation for English Programs
Prospective students should always ensure a school's accreditation status before deciding on a program. Most colleges and universities in the United States hold regional or national accreditation. Regionally accredited universities are typically more prestigious than nationally accredited ones.
National and regional accreditation apply to entire colleges and universities, but some degrees and departments may have additional programmatic accreditation that is conferred by independent agencies. The Commission on English Language Program Accreditation accredits English degrees.
Ask an Expert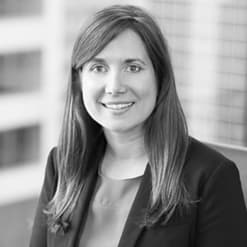 Sarah Eilefson, Ph.D.
Sarah Eilefson received her Ph.D. from Loyola University Chicago and teaches composition at the University of Minnesota-Duluth. Her scholarly articles have appeared in Text & Presentation and Scholarly Editing, and she has contributed to a number of publications in the fields of healthcare and law enforcement.
What Are English Major Classes Like?
Every professor's class is different, of course, but many English classes, especially upper-level classes, are run seminar-style. This means students are expected to read the materials in advance and be prepared to discuss them in depth, responding to specific and open-ended questions and bringing their own questions to the assigned texts.
How Much Reading and Writing Does an English Major Do?
Your professor will likely set expectations on the syllabus, but a good ballpark for 200-level and 300-level courses is around 60-100 pages of reading per class and 15-25 pages of polished writing per semester. For every hour of class time, I recommend my students plan to spend the equivalent amount of time on independent writing, reading, and research.
Do You Have Advice for How to Succeed in an English Degree?
Most English classes are organized around a theme, so doing a bit of research on your professor and their publications in the field is often a smart way to get a head start on the approach they may take. However, English classes are a forum for critical inquiry, and that means asking questions. Successful students often reflect on course objectives before they read, ask questions of the texts, take notes (in the margins or in a document), and fully engage in class meetings.
What Can You Do With a Degree in English?
English degrees can lead to professional opportunities in education, publishing, journalism, and business. Individuals interested in working in the publishing, marketing, or journalism industries would benefit from completing an internship or two during their studies.
While many English majors take traditional career paths, an English degree also prepares students with the communication and writing skills to succeed in research and technology, government service, and public administration. English majors can also increase their employment opportunities by taking classes or completing a minor in another discipline.
Education
Each state has different requirements for prospective English teachers. To teach English in elementary school, a candidate generally needs a bachelor's degree in elementary education. Aspiring teachers can bolster their English credentials by taking elective courses in literature and writing.
Those who wish to teach English in public middle and high schools in the United States need at least a bachelor's degree in secondary education, with an emphasis on English. Students with a master's degree in English who wish to have a career in education will have even more employment opportunities.
A degree in English equips learners with the knowledge needed to teach reading, writing, and communication, but aspiring public school teachers will also need to complete education courses. However, private school teachers can find work with just an English degree.
Publishing
An English degree builds an understanding of grammar, syntax, and the written word while developing the critical thinking and analytical skills needed to work in the publishing industry. A bachelor's degree in English could lead to entry-level roles in the field, but most employers require candidates to possess a graduate degree in English.
Students aspiring to a career in publishing can pursue a master's degree with a concentration in editing, technical and professional writing, or literature. With an increased dependence on online publishing, these individuals would also benefit from an English degree with an emphasis in writing technologies, digital rhetoric, or online content creation.
Journalism and Writing
An undergraduate degree in English prepares students for a career in journalism and writing, but a master's degree can provide additional opportunities in this competitive field. English degree programs with a journalism concentration focus on how to effectively use digital and visual media to communicate with specific audiences.
Many master's degrees in English feature specializations in nonfiction, fiction, poetry, or creative writing. These concentrations allow students to foster their writing skills so that they can advance their writing careers.
Marketing, Advertising, and Media Communications
An English degree teaches students how to communicate via the written word, a skill that is essential for marketing, advertising, and media communications professionals. A bachelor's degree in English with a minor in business, marketing, or public relations could be a strong foundation for a position in one of these fields.
A master's degree in English with a specialty in media and communication management or digital media studies prepares students for positions in marketing, advertising, and media communications.
What Kind of Salary Can I Earn With an English Degree?
Salaries vary amongst English majors based on level of education, career path, and work experience. The top-earning roles for students with an English degree are in advertising, promotions, and marketing.
Teaching English is a solid career choice for individuals with English degrees. Teaching jobs across all grade levels are projected to see strong employment growth from 2019-2029.
English Career Outlooks

| Career | Median Annual Salary (2020) | Projected Job Growth (2019-2029) | Minimum Degree Required |
| --- | --- | --- | --- |
| Advertising, Promotions, and Marketing Managers | $141,490 | 6% | Bachelor's |
| Technical Writers | $74,650 | 7% | Bachelor's |
| College English Professors | $69,000 | 9% | Doctoral |
| Writers and Authors | $67,120 | -2% | Bachelor's |
| Editors | $63,400 | -7% | Bachelor's |
| High School Teachers | $62,870 | 4% | Bachelor's or Master's |
| Public Relations Specialists | $62,810 | 7% | Bachelor's |
| Middle School Teachers | $60,810 | 4% | Bachelor's |
| Kindergarten and Elementary School Teachers | $60,660 | 4% | Bachelor's |
| Interpreters and Translators | $52,330 | 20% | Bachelor's |
| Reporters, Correspondents, and Broadcast News Analysts | $49,300 | -11% | Bachelor's |
| Newspaper, Periodical, Book, and Directory Publishers | $37,900 | -11% | Bachelor's |
Frequently Asked Questions
What Jobs Can an English Degree Get You?
An English degree can lead to a career in education, publishing, or digital media communications.
Are English Majors in Demand?
English majors remain in high demand because of their versatility. English instructors, translators, interpreters, and technical writers have strong job growth projections from 2019-2029.
How Much Do English Majors Read?
English majors must complete readings for literature classes and other coursework. Not all courses require exhaustive amounts of reading, and writing is also heavily factored into most English curricula.
Melissa Sartore
Melissa Sartore holds a Ph.D. in history from the University of Wisconsin-Madison. Her BA and MA in history are from Western Illinois University. A medievalist by training, she has published on outlawry in medieval England with additional publications on outlaws in popular culture and across geographic and historical boundaries.
Header Image Credit: mediaphotos | Getty Images
Learn more, do more.
More topic-relevant resources to expand your knowledge.
Popular with our students.
Highly informative resources to keep your education journey on track.
Take the next step toward your future with online learning.
Discover schools with the programs and courses you're interested in, and start learning today.