thebestschools.org is an advertising-supported site. Featured or trusted partner programs and all school search, finder, or match results are for schools that compensate us. This compensation does not influence our school rankings, resource guides, or other editorially-independent information published on this site.
Are you ready to discover your college program?
Whether you're pursuing licensure or research work with your architecture degree, you can expect to take courses in architectural history, design, and principles.
If you have considered architecture as a career, you may wonder what an in-person or online architecture degree might entail. What kinds of courses do you take for an accredited architecture degree?
Architects design and construct buildings that support human habitation and stand the test of time. Completing an architecture degree involves taking challenging courses in physics, design principles, and history. Students graduate ready for a career as a licensed architect, historic preservationist, or teacher.
Learn more about typical architectural degree requirements and course offerings, along with helpful tips on how to succeed in your architecture degree studies.
Featured Online Schools
Typical Courses in a Bachelor of Architecture Program
A bachelor of architecture program is a professional degree that prepares students for architecture licensure. Rather than taking comprehensive exams, learners focus on individual and group projects — sometimes multiple projects at once. The degree typically takes five years to complete and consists of lower- and upper-division courses. Upper-division courses sometimes require students to apply or complete prerequisites to get in.
The course load and amount of take-home work in bachelor of architecture programs are fairly challenging. Learners sometimes need to spend long hours in the architecture studio to meet program demands. Some programs also offer fewer electives than similar degrees or no electives at all. However, driven students with good teamwork and motivational skills can succeed in architecture.
The following information introduces typical foundational courses in a bachelor of architecture program.
Difficulty Level: Medium
Includes Project(s)?: Yes
Quick Facts
This course explores:
Materials and methods for architectural design.
Building materials.
Building systems.
Site and building design relationships.
Design concepts in architecture, landscape architecture, and interior design.
Schematic design and drawing techniques.
Projects that allow students to practice designing and modeling three-dimensional forms.
Difficulty Level: Medium
Includes Project(s)?: Yes
Quick Facts
This course explores:
Freehand drawing based on direct observation.
Conceptual drawing projects.
3D modeling tools.
Graphic design concepts.
Color theory.
Light and light qualities in visual representation.
Visual media in mainstream culture.
Design concept production, development, and distribution.
VR technology.
Video production and visual storytelling.
Difficulty Level: Medium
Includes Project(s)?: No
Quick Facts
This course explores:
History of architecture, from prehistory to the present day.
The context and construction of culturally significant architectural works.
African architecture.
Asian architecture.
Middle Eastern architecture.
European architecture.
American architecture.
How cultural factors influence different architectural forms.
Modern and postmodern architecture.
Critiques of modern architectural works.
Difficulty Level Hard
Includes Project(s)?: Yes
Quick Facts
This course explores:
Advanced architectural theory and design.
Occupational and functional restrictions.
Building material requirements.
Urban planning.
Historical preservation of building structures.
Specific areas of architecture, such as preservation or urban planning, which students address in individual projects, research papers, and/or individual critiques.
Architecture and the Environment
Difficulty Level: Medium
Includes Project(s)?: Yes
Quick Facts:
This course explores:
Environmental control systems, including HVAC, lighting, and plumbing.
How resources reach building structures.
Water and wastewater management.
Building material selection.
Sustainability requirements.
Alternative energy sources like solar and wind.
Green landscape design, urban planning, and construction technology and techniques.
Difficulty Level: Medium
Includes Project(s)?: Yes
Quick Facts:
This course explores:
Principles of building assembly.
Construction techniques
Structural elements and systems.
Energy flow, e.g., thermodynamics and acoustics.
Operation and maintenance of building structures.
Computer-aided drafting software techniques.
Construction documents, which learners may prepare for a building project.
Difficulty Level: Hard
Includes Project(s)?: Yes
Quick Facts:
This course explores:
Structural Behavior
Building structural systems to withstand gravity, wind, and seismic loading.
Design of timber and steel beams and columns.
Wood and steel building systems.
Reinforced concrete building systems.
Exterior building envelopes.
Advanced structural analysis, which students may prepare for a final project and individual critique.
Master's in Architecture Degrees and Courses
If you wish to work as a licensed architect or educator, earning a master's in architecture will help you achieve your goals. Architecture master's graduates can better compete in the job market, and they sometimes go on to found their own architectural firms. Master's in architecture degrees are accredited by the National Architectural Accrediting Board (NAAB).
To get into a master of architecture program, you need a bachelor's in architecture. Master of arts and master of science programs in architecture sometimes accept applicants from other undergraduate majors. However, an NAAB-accredited master of architecture program is the only type of master's degree that reliably prepares for the Architecture Registration Exam (ARE) and licensure.
MA in Architecture Course Overview
Description
A master of arts (MA) in architecture is a two-year degree that typically prepares learners for research work. The course load is typically lighter than that in a bachelor of architecture degree. Graduate students also take advanced seminars in topics such as structural systems. The MA degree also usually offers more electives and concentrations in topics such as historic preservation, academic research, and urban design.
An MA in architecture can sometimes include an internship or research paper as a concluding project. However, some programs conclude with a comprehensive exam. This architectural master's degree does not lead to architect licensure.
Specializations
Academic Research
Historic Preservation
Typical Courses
Theory of Architectural Design
Intro to Historic Preservation
M.S. in Architecture Course Overview
Description
A master of science (MS) in architecture tailors to learners who wish to work in architectural research rather than follow a path to licensure. The two-year degree usually offers several electives and concentrations in areas like urban architecture, architectural technology, and historic preservation.
The degree usually concludes with a graduation project or thesis in the student's area of specialization. Some degree specializations, such as historic preservation or architectural technology, may require learners to complete an internship. An MS in architecture degree does not lead to licensure. Instead, it prepares graduates for positions in architectural management and drafting.
Specializations
Urban Architecture
Architectural Technology
Typical Courses
Urban Issues
Livable Community Design
Description
A master of architecture (M.Arch) is a three-year master's degree that leads to licensure from the National Council of Architectural Registration Boards. Upon graduation, learners are ready to take the ARE exam and work independently as licensed architects.
Curriculum for a master of architecture degree is intensive and features practical coursework on structural systems, construction technology, and environmental control systems. It also explores architectural history and design. The degree requires a residency or internship that counts towards the Architectural Experience Program, which is required to take the ARE exam.
An M.Arch is geared towards driven architecture students who wish to work as licensed architects.
Specializations
Real Estate Development
Sustainable Architecture
Typical Courses
Advanced Architecture Studio
Construction
5 Tips for Success in Architecture Courses
Keep these tips for academic success in mind whether earning an architecture degree online or in-person. They can help you avoid procrastination, keep your eyes fresh, and network with peers.
Take breaks while working on projects.

Studio projects require time. Remember to take breaks while working. You need to be rested to do your best work and avoid burnout.

Manage your time and priorities.

Most architectural programs feature an extensive amount of coursework and require juggling multiple projects at once. Work can pile up quickly and negatively impact your personal and academic life, so learn to manage projects effectively.

Make your mental health a priority.

You need to make your mental health a priority when faced with stress or anxiety. Reach out to school counselors, peers, or family if you feel you are having a difficult time keeping your head above water.

Have a life outside of your degree.

It is important to maintain a life outside of your architecture degree. For your mental and social well-being, maintain friendships, get outside, and find time for your hobbies.

Form connections with your classmates and professors.

Connect with your peers and teachers. You never know who might have valuable insights into the craft or be able to help you later in your academic or professional career.
Ask an Architect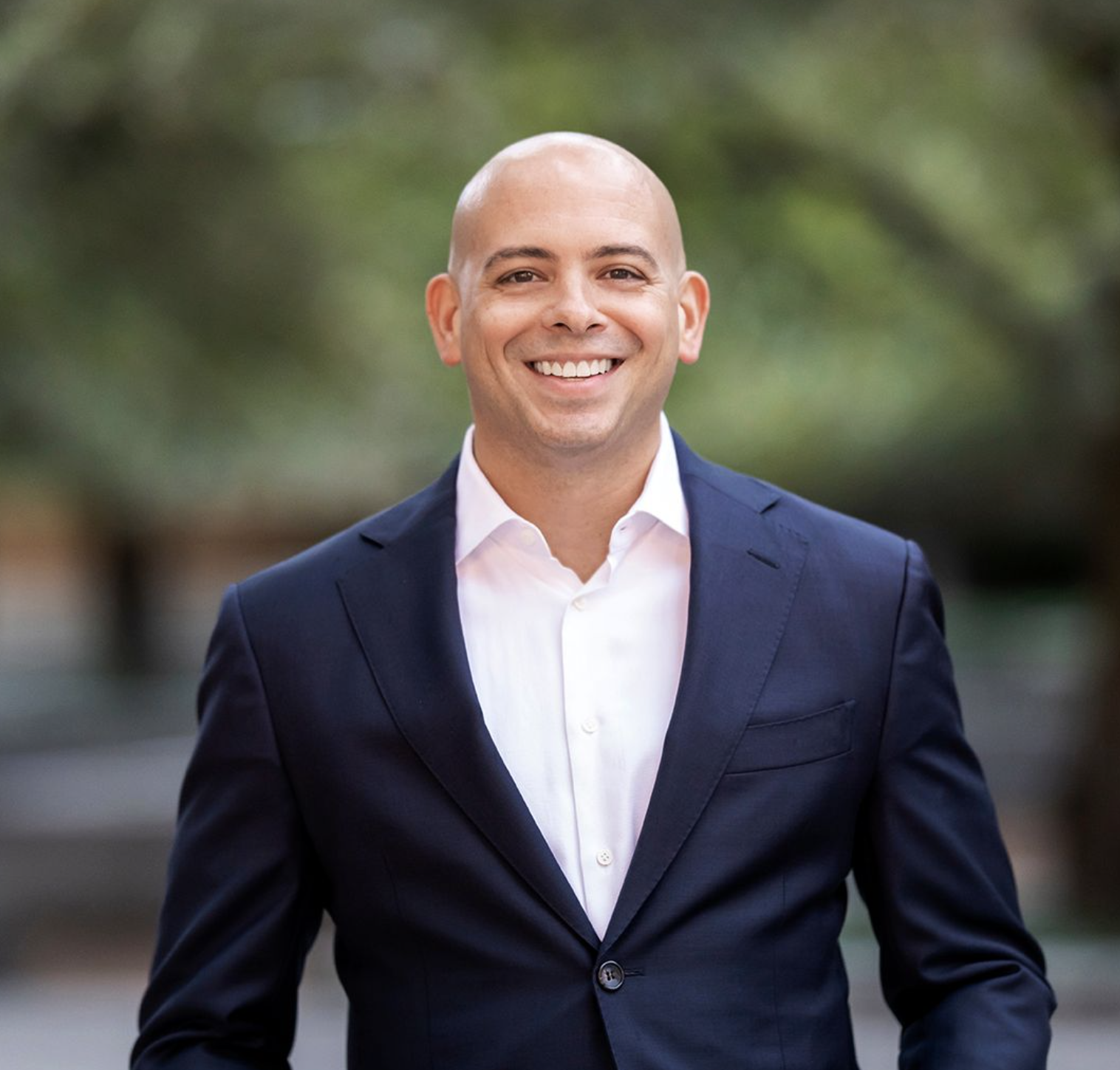 Mark Teer
Marc Teer, FAIA, is the founder and CEO of Black Spectacles and an award-winning architect. He was formerly at Gensler, an assistant adjunct professor at the Illinois Institute of Technology, and chair of AIA Chicago's Young Architects Forum. In 2020, Teer was elevated to the College of Fellows of the AIA and received the AIA Chicago Distinguished Service Award for excellence in the profession and contributions to architecture and society.
Teer founded Black Spectacles in 2010 to advance the creative potential of architecture and design through online learning and career advancement. To help architects thrive in their careers, Black Spectacles has launched Spectacular, a job-search platform and resource that opens avenues for networking and mentoring and reinvents how architects and firms connect.
]
Pronouns: He/Him
What are the most rewarding aspects of your career?
There are two incredibly rewarding aspects of an architecture career. First, you are designing something that will improve other people's lives. Whether a home, company, or school, your product will benefit others.
In architecture school, you will always get asked on the first day: "Why do you want to be an architect?" The responses are typically in sync: Architects want to have an important impact on people's lives. After about 10 years of practicing, someone told me that the work that I had done for them had an extremely positive impact on both their physical and mental health. It was rewarding to hear that my hard work was having such an influence on the day-to-day life of someone else.
The second most rewarding aspect is the personal fulfillment in the creative process. Whether designing an entire building or focusing on the solution of a particular detail, you can truly use creative thinking. The creative expression and problem-solving in architecture are enriching.
What are the most challenging aspects of your career?
The hardest part of the architecture career is realizing and building the first prototype of every project. You start from scratch every time. Unlike the design of, say, a car or a cell phone, you don't start with an existing prototype and improve it. What you see in an architecture product is the first prototype; therefore, there are so many details to coordinate and perfect.
Aside from the technical components of practicing architecture, I found networking and finding mentors to be challenging. Finding the right person to help guide you can be difficult and helping with this process was one of my motives for founding Black Spectacles and Spectacular.
When the road to becoming an architect was challenging, what kept you going?
The drive to keep going all ties back to the most rewarding parts of the architecture career. If you want to be an architect, it requires an innate passion to affect your client's life and the persistence of a problem-solver.
If you made it through architecture school, you are someone with a significant drive to begin with. It is usually one of the most difficult programs and can be grueling time-wise. If you don't have the passion, you likely won't continue pursuing architecture school.
What type of person is successful and thrives in an architecture career? What type of person may not be the best fit?
The person who thrives in an architecture career has drive and persistence. They are someone who is excited about the possibility of improving lives and someone who needs creative satisfaction.
Anyone who doesn't have these traits and doesn't feel passionate would likely not be the best fit. You have to care about how architecture affects the community at large.
What's a typical day for an architect? What tasks do you typically work on?
A typical day in the life of an architect revolves around their project, usually one at a time. This project will have multiple stages, and the design process can be all-consuming. There will be fluctuations in your schedule. For example, during the first 20% to the last 90% of a project, many architects become totally consumed in their work.
Who are your coworkers? Who do you communicate with?
Architecture is almost always a collaborative process and is rarely one person working in a corner by themselves. Who you work with on a day-to-day basis depends on your role — you will work with people internally at your firm and externally. You will typically be on a team of architects with different roles and work with outside engineers, such as structural and mechanical engineers and outside vendors.
What kind of hours do you keep?
An architecture career is not a typical 9-5. When a project is in the intense stages of early design and when you are dreaming up what a building will be, you will probably work long hours and weekends. There are sometimes lulls where work hours are not as intense.
What knowledge do you utilize?
Design, problem-solving, mathematics, and geometry are among a few of the skills utilized as an architect.
What would you recommend that students do in addition to their architecture degree program in order to stand out to employers?
The extra skills in order to stand out on an application depend on the type of firm you're aspiring to work for.
If you're looking to work for a boutique firm or a well-known design organization, then showing off your creative side will help you stand out from other candidates. This is a great opportunity to not only show off exceptional design work done in your school program but also a time to show off hobbies and other disciplines done outside of school, such as photography, drawing, or anything in a different creative field. Boutique firms really want to see your creative side.
On the other hand, if you're looking to work at other types of firms, you need to show off skill and experience more than anything. Show any evidence that you can do the job. Internships and certifications are a great way to prove you have the skills for a career.
What was the most challenging, rigorous course you took in your architecture degree program? What advice would you give to students who are about to start this course?
Structure courses or advanced math courses, such as calculus, were among my toughest classes. Most architects would agree that the rigorous calculus courses and structure courses are the most challenging because most architects are creative-minded. We don't want to be engineers and are rather studying to be designers.
My advice would be to "take your medicine." Remember that this is a hurdle and that you'll clear it. After you're finished with these classes, most projects will hire a mechanical engineer, and your days of calculus will be over. An architect really is a design-focused career at the end of the day, not math-focused, so don't be too stressed.
Common Questions About Online Architecture Degrees
Can You Get an Architecture Degree Online?
Yes. You can earn an architecture degree online at many regionally accredited schools. Online degrees offer the benefit of more flexibility and lower tuition costs.
How Are Online Architecture Courses Different From In-Person Architecture Courses?
Online architecture courses differ from in-person architecture courses in that lecture materials are made available completely online. However, many online architecture courses still require in-person components.
Can I Become an Architect by Studying Online?
You may find many architecture degrees online that prepare you for entry-level work. However, master of architecture degrees or other programs that lead to licensure are usually hybrid rather than entirely online.
How Do I Start Studying Architecture?
You can start studying architecture by applying to a bachelor's degree in architecture program, auditing massive open online courses for free, or signing up for community college courses.
Learn more, do more.
More topic-relevant resources to expand your knowledge.
Popular with our students.
Highly informative resources to keep your education journey on track.
Take the next step toward your future with online learning.
Discover schools with the programs and courses you're interested in, and start learning today.