thebestschools.org is an advertising-supported site. Featured or trusted partner programs and all school search, finder, or match results are for schools that compensate us. This compensation does not influence our school rankings, resource guides, or other editorially-independent information published on this site.
Are you ready to discover your college program?
Video game development is a multi-billion dollar industry that's become bigger than Hollywood. Yet, the path to a career in video games isn't very well laid out.
You might be asking yourself if you need a degree, relevant experience, or a big portfolio to get a job in the gaming industry. But like most industries, there are many ways to go about it.
You could pursue a video game design degree, land an internship, and apply for entry-level positions — the most traditional route. But gaming studios also value skill and talent over classic qualifications, so there are other ways to break through.
Here's a list of things you can do to help get a job in the game development industry. With these on your resume and cover letter, employers will be more likely to take notice.
Tips to Help Get a Job in the Game Development Industry
—


Make Video Games on Your Own

Making your own video games is a great way to start out. It may sound like a big undertaking, but it's doable. Games such as Boot Hill Bounties, Undertale, and Stardew Valley were all made by one person. YouTube tutorials are a good place to start learning.

The effort can be worth it in the long run. Employers will know the work is entirely your own, that your determination led to a finished product, and that you intend to learn and grow. Plus, you'll be able to showcase your skills, passion, and creativity, which is also crucial.
—


Limit the Scope of Your Creations

While it may be tempting to pour your heart and soul into creating a video game, projects with long development times don't always get completed. Early on, your focus should be about finishing the video games you start. An unfinished project won't prove much to employers.

The more experience you have finishing games, the bigger your portfolio will be. Creating multiple games will prove that you can create plans, overcome obstacles, and reach your goals.
—


Strive to Be Original

Of course gaming companies want to hire video game developers who are skilled, but they also want to know that you're trying something new rather than just copying all your favorites.

Saint John Walker, deputy dean at Escape Studios (which offers postsecondary game art courses in the United Kingdom), said studios are more likely to hire video game developers who can make something unique.

"Imagine if you were going for a fine art course, but all you showed at the interview were copies of the 'Mona Lisa' and 'The Scream,'" Walker said. "You wouldn't get far, but that is the mistake many beginners [make] in games. Of course, it is good to keep within a genre you are fascinated by, but try to add something new."
—


Participate in Game Jams

A game jam is a contest where participants make a video game quickly — usually between 24 and 72 hours. They can be great learning experiences and offer a way to network with other developers.

The quick deadline encourages creative thinking, innovation, and collaboration. You can also work as a team and try different roles, such as artist, designer, and programmer. Game jams are held online or in person and are typically open to all skill levels, making them easy to join.
—


Pursue a Relevant Degree

A degree in video game development is not always necessary, but some studios require a computer science degree or equivalent education as part of their application process.

There are several different degrees you can use to pursue a career in video game development, including video game design, computer science, and software engineering. These degrees develop highly transferable skills, such as coding, software development, and 3D art.

There are even surprising degrees that can get you a job in video game development, including literature, architecture, and history — all of which have transferable skills needed in the industry.
Common Questions About the Gaming Industry
What Jobs Are in the Video Game Industry?
Level designer, writer, graphics director, game programmer, web and social media developer, and technical artist are all common jobs in the game industry.
How Do I Get Into the Video Game Industry With No Experience?
Creating your own games, applying for entry-level positions, and looking for game design studios that specifically hire people with no previous experience can all help you get into the gaming industry.
What Degree Do I Need to Work in the Video Game Industry?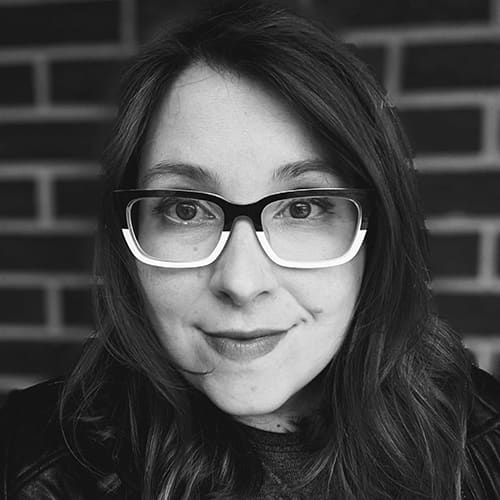 Meg Embry
Meg Embry is a Colorado-based writer for TheBestSchools.org covering higher education. She is an award-winning journalist who has lived and worked in Canada, the Netherlands, and the United States.
Header Image Credit: Ruben Earth | Getty Images
Learn more, do more.
More topic-relevant resources to expand your knowledge.
Popular with our students.
Highly informative resources to keep your education journey on track.
Take the next step toward your future with online learning.
Discover schools with the programs and courses you're interested in, and start learning today.