thebestschools.org is an advertising-supported site. Featured or trusted partner programs and all school search, finder, or match results are for schools that compensate us. This compensation does not influence our school rankings, resource guides, or other editorially-independent information published on this site.
Are you ready to discover your college program?
A general studies degree introduces students to the arts, humanities, science, and technology, preparing students for careers across industries.
Students struggling to choose a major and individuals who want a comprehensive education can earn general studies degrees. This track provides broad training without committing to a specific discipline and prepares learners for many general studies degree jobs.
General studies degrees focus on general humanities and sciences courses and teach highly applicable skills in communication, research, mathematics, and problem-solving. Degree-seekers can customize their studies to explore various topics and fields, preparing students for the jobs that interest them most.
General Studies Post-Grad Career Opportunities
A general studies degree can lead to careers in various industries. These well-rounded programs equip students with interdisciplinary knowledge for public health, information technology, and business jobs.
While most general studies degree jobs are entry-level positions, graduates can improve their chances at acquiring advanced roles by focusing their training and extracurricular activities. For example, learners can compete with graduates who possess communications degrees or finance degrees by taking specialized courses, internships, and work-study positions in these fields.
The additional experience in these areas can enhance a graduate's resume and introduce them to the discipline. Students can then choose to major in the field, which allows them to easily transfer credits.
Featured Online Programs
General Studies Degree Jobs
Business
Career Examples
Sales representative
Human resources specialist
Cost estimator
Relevant Courses
Business law
Marketing strategies
Criminal Justice
Career Examples
Paralegal
Police and detective
Corrections officer
Relevant Courses
Criminology
Criminal justice ethics
Finance
Career Examples
Financial examiner
Financial analyst
Loan officer
Relevant Courses
Accounting principles
Statistical methods
Public Health
Career Examples
Medical assistant
Health coach
Community health worker
Relevant Courses
Healthcare administration
Health services organizations
Marketing and Communications
Career Examples
Market research analyst
Public relations specialist
Advertising sales agent
Relevant Courses
Integrated marketing communications
Social media marketing
Social and Behavioral Sciences
Career Examples
Mental health counselor
Community health worker
Probation officer
Relevant Courses
Introduction to psychology
Principles of sociology
Non-profit and Human Services
Career Examples
Childcare worker
Human service assistant
Community service manager
Relevant Courses
Perspectives on human behavior
Understanding addiction
Education
Career Examples
ESL teacher
Teacher assistant
Preschool teacher
Relevant Courses
Elementary education
Education technology
Sports and Recreation
Career Examples
Athletic trainer
Coach
Public relations specialist
Relevant Courses
Sociology of sports
Fundamentals of physical education
Information Technology
Career Examples
Computer programmer
Web developer
IT technician
Relevant Courses
Operating systems
Cybersecurity
What Kinds of General Studies Degrees Are There?
A general studies degree education depends on the school and the student's choices. Some programs emphasize humanities or the sciences, while others allow learners to choose most of their courses.
Many schools feature general studies degrees at various levels to accommodate learners of diverse backgrounds. The following sections examine the major types of degrees and what the corresponding general studies path might look like. Regardless of the level of degree they choose, students should ensure that their prospective schools hold regional accreditation.
—


Associate Degree in General Studies

Some of the best community colleges offer associate degrees in general studies. These programs typically take two years to complete. Graduates can access entry-level general studies degree jobs or pursue bachelor's degrees in specialized subjects.

This training can lead roles as advertising sales agents or technical writers. To improve their employment outlook, students can choose courses that complement their ideal career pathway.
—


Bachelor of General Studies Degree

A bachelor's in general studies takes students about four years to complete and leads to diverse career opportunities. This program provides learners with marketable skills that apply to many industries and professions.

General studies enrollees at this level can often customize their program to emphasize the training that interests them most, or they can choose a major during their senior year. Some schools offer similar programs through interdisciplinary studies degrees, which provide more focused training in a few complementary disciplines.
—


Master's Degree in General Studies

A master's degree in general studies typically requires two years of enrollment. Compared to lower-level degrees, these programs feature more focused training in humanities, sciences, or a subdiscipline. Master's students learn advanced research and writing skills.

General studies degree jobs for master's graduates include roles as survey researchers and economists. Some schools offer similar degrees, such as a master of arts in liberal studies or a master's in interdisciplinary studies.
Ask a General Studies Degree-Holder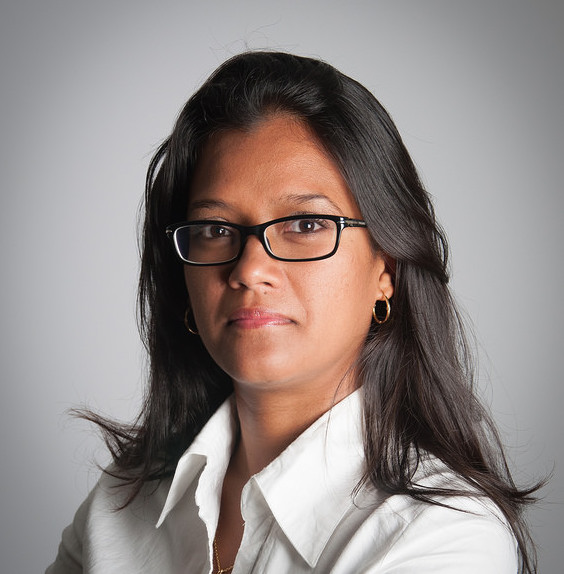 Emma Alda
Emma Alda is the co-founder of ModestFish.com. Emma graduated from the University of Michigan in 2014 with a degree in general studies. She has utilized nearly every inch of her degree to build the skills and platform from which her business resides. Emma followed in the footsteps of three other members of her family who are also business owners and have received their degrees in general studies.
Why did you choose to pursue a general studies degree?
I decided to pursue a degree in general studies because I did not want to be limited to a single field upon graduation. My parents were both business owners, as well as my sister, and they all pursued general degrees as a way to round out their education and allow them to have proper insight into many topics. They aren't strictly bound to being experts in economics or marketing. They have a well-rounded and opportune degree, and this was something I wanted to follow them in, too.
How did your degree prepare you to enter the job market?
I already had a prospect of what I wanted to do in terms of my own business, and I wanted to emphasize my company in the digital landscape. With a general studies degree, I was able to learn the communication tactics I needed to build relationships, the marketing skills I used as a foundation for my future growth, and even basic economic skills to be able to assess the current market and learn how I could fill the void in the current landscape.
How can a student make the most of their general studies degree program?
They can make the most of it by diversifying the courses and classes they take to achieve the most optimally balanced educational background and skill set that will really give them a foundation for any growing field.
What advice would you give to students who are considering whether a general studies degree is the right fit for them?
Think about what you want to do as a career. If you have aspirations of being a nurse or an engineer, you will want to consider a degree more oriented around those things. If you want to have options and the ability to shift your talents into many miscellaneous fields, such as many great management roles, then a general studies degree may be a good fit for you.
Frequently Asked Questions
What Is the Difference Between General Studies and Interdisciplinary Studies?
General studies programs tend to offer more broad course options, whereas interdisciplinary studies programs focus on two or more complementary disciplines.
Can You Become a Teacher With a General Studies Degree?
Most teachers require licensure to find employment, but a general studies degree qualifies graduates for teacher preparation programs and licensing exams. Check your state's requirements for more specific information.
What Salary Can I Expect as a Bachelor of General Studies Graduate?
According to PayScale, the average salary for bachelor of general studies degree jobs is just over $60,000.
Header Image Credit: Wavebreakmedia | Getty Images
Learn more, do more.
More topic-relevant resources to expand your knowledge.
Popular with our students.
Highly informative resources to keep your education journey on track.
Take the next step toward your future with online learning.
Discover schools with the programs and courses you're interested in, and start learning today.