Undocumented Students: Know Your Rights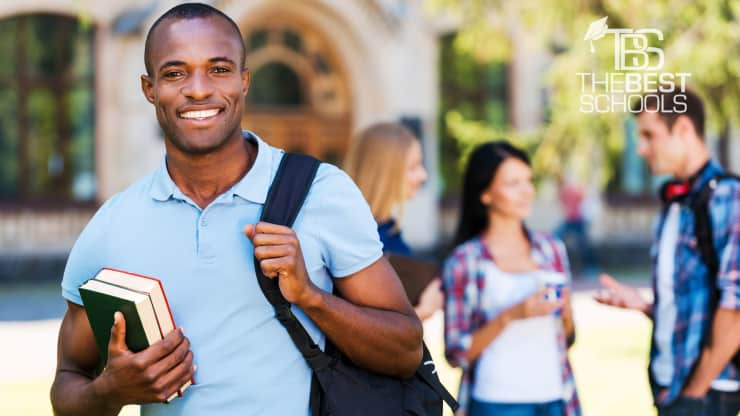 What are your rights as an undocumented student?
As an undocumented student, you have the right to attend public school, you have the right to apply for admission to colleges and universities in most states, and you have the right to the protections afforded to U.S. citizens under the United States Constitution, especially as they pertain to privacy and the right to due process.
Unfortunately, a combination of shifting legal standards and increasingly hardline enforcement tactics is blurring the line between your rights and the security interests of the United States. This is especially true for so many undocumented students who have enjoyed protections under the Deferred Action for Childhood Arrivals (DACA). While DACA currently remains in effect for roughly 800,000 recipients, the Trump Administration has already taken steps to dismantle the program, including restricting application renewals and new applications.
Enforcement agencies have also undertaken initiatives and actions that aren't always consistent with your rights. Knowing your rights is an important part of defending yourself against such actions.
It's especially important for DACA recipients and undocumented students tot pay close attention to changes in our laws and how they can impact your rights. For a look at the most important legislative and judicial immigration standards relating to students and education, check out Undocumented Students, DACA, and the Law: Key Legislation.
Read on for a look at your rights as an undocumented student and how you can protect these rights.
 

Know the Enforcement Groups

Be aware of the various enforcement prongs of the United States government as they pertain to immigration. These agencies have engaged in increasingly aggressive tactics and higher levels of engagement with individuals presumed to be undocumented. As federal policy orientation pushes the U.S. toward lower immigration tolerance, these agencies have been given wider latitude in engaging individuals, even without probable cause for suspicion.

It's important that you can recognize these agencies and that you have a sense of how they work. This is a key step in understanding your rights and how you can preserve them in the face of discrimination.

At present, the immigration arm of the Department of Homeland Security (DHS) is divided into three prongs:

As an undocumented student, you may be required to interact with any of these agencies when applying for certain status documentation (BCIS), when traveling (Border Control), and — especially in times of increased enforcement action — when you are questioned about your status or citizenship (ICE).

In addition to ICE, law enforcement at the federal, state and local levels may choose to cooperate with enforcement initiatives or priorities (though this cooperation is elective, and law enforcement in some states or municipalities do decline to cooperate). Law enforcement measures against undocumented individuals can include actions by the Federal Bureau of Investigation and by police officers at the state and municipal level.

As an undocumented student, be aware of these agencies, their policies, and the tactics they employ in carrying out current immigration and enforcement policies.

Also be aware that your enrollment in a college or university can afford you certain protections. The Intercultural Development Research Association notes that "School personnel — especially principals and those involved with student registration and enrollment — should be aware that they have no legal obligation to enforce U.S. immigration laws."

This freedom from obligation includes the right to refuse cooperation with enforcement agencies seeking access to your private information and citizenship status. Schools that identify as participants in the Student and Exchange Visitor Program (SEVP) will sometimes be required to meet certain cooperative terms with ICE in order to maintain SEVP eligibility. However, this information-sharing generally applies to students in the U.S. on student visas, as opposed to undocumented students.

Therefore, you should look to your school personnel for support and protection if you ever feel that your rights are at risk, especially as it pertains to federal, state, or local enforcement actions.
 

Know Your Constitutional Rights

As an undocumented student in the United States, you are protected by the terms of the United States Constitution. This gives you certain rights, which may not be violated by the federal government, immigration enforcement agencies, or school personnel. Yale Law School professor Cristina Rodriguez notes that immigrants — legal or undocumented — have unequivocal access to the same Constitutional rights as all Americans. She explains that "Most of the provisions of the Constitution apply on the basis of personhood and jurisdiction in the United States."

There are certain provisions of the Constitution that apply directly to you as an undocumented student. It is important to note, however, that various immigration enforcement policies and exceptions can place limitations on these rights as they apply to undocumented individuals.

Be aware of these limitations and exceptions, but also remember that you have the Constitutional entitlement to be free from violation of certain rights. Among them:

Check out Undocumented Students, DACA, and the Law: Key Legislation (USGC) to learn more about Plyler v. Doe and related legal standards.
 

Know Your Student Rights

As noted above, the landmark Supreme Court Decision on Plyler v. Doe would guarantee the right of undocumented immigrants to a public education. It would also help to lay the groundwork for a broader and clearer set of rights applying directly to undocumented students, including:

The above policy, while not strictly binding, does underscore the value of affiliating with a college or university. Spending your time on, or retaining residence in, a college campus can provide you with an extra layer of protection against undue enforcement confrontations.
 

Know the Limitations on Your Rights

As noted in the section above on your rights as a student, your status as an undocumented resident may make you vulnerable to certain limitations. In addition to the general limitations outlined above — which may impede both your Constitutional rights and your rights as a student — there are other explicit limitations of which you must be aware.

In particular, undocumented students face a wide set of restrictions and barriers to access. Many of these barriers extend from The Illegal Immigration Reform and Immigrant Responsibility [PDF] (IIRIRA) Act, which was passed in 1996.

In addition to creating new obstacles to obtaining legal status, imposing harsher penalties on those who are charged with being in the U.S. illegally, and appropriating new funding for border security measures, the IIRIRA Act created explicit limitations on the rights of undocumented students. Among them, undocumented students:
Are not technically eligible for in-state tuition rates at public colleges or universities,(though some states have found ways to skirt this limitation and offer in-state rates to undocumented students. See the section below for more).
Are not eligible for federal financial aid, which includes both federal student loans and federal financial assistance.
May not technically seek employment or receive work-related benefits without a work visa. Though some campuses may have state-funded work-study programs, you will face limitations on your ability to work in order to finance your education.
For more on navigating the IIRIRA and how it impacts your higher education opportunities, visit The American Immigration Council (AIC).
 

Know Your Rights in Each State

Some states have taken steps to counteract the barriers and limitations on your rights, including the passage of legislation helping undocumented students access public universities, receive in-state tuition rates, and qualify for state or institutional financial aid.

By contrast, some states have laws restricting educational opportunities, including denial of access to public universities and ineligibility for in-state tuition rates or financial aid.

According to the National Conference of State Legislatures, as of 2015, 16 U.S. states have created legislation allowing for undocumented students to pay in-state tuition rates:

In addition, decisions initiated through state Boards of Regents have created access to local tuition rates for undocumented students attending state university systems in:

The state of Virginia provides in-state tuition eligibility only to those undocumented students with Dreamer status under DACA.

Among those listed above, there are six states that currently provide both in-state tuition rates and access to state financial aid:

The following states have passed laws that explicitly prohibit undocumented students from receiving financial aid:

The following states have laws that prohibit undocumented students from attending public college or universities altogether:

DACA recipients have the right to attend any public colleges or universities in any state. However, statewide policy orientation toward undocumented students can be a strong indicator of the general attitude and legal treatment of immigrant populations in a given state. Use this indicator to make decisions about where you'll pursue your education.
 

Know How to Protect Yourself
Know Your Rights
Knowing your rights is the first step when it comes to protecting yourself against discrimination and undue enforcement actions. In addition to the rights and limitations outlined here above, the American Civil Liberties Union offers some specific advice on asserting and assuring your rights during encounters with local law enforcement or immigration authorities.


Always carry the proper supporting documentation
If you are here as a legal immigrant with citizenship status, it is advisable that you carry supporting documents at all times, such as a passport or state-issued identification. If you are a legal resident without citizenship — either through your DACA-status, a student-visa, or another form of temporary visa — be sure to carry all affiliated documents on you at all times, especially when off campus. Also be sure to keep copies of these documents safely stored in your place of residence.


Have an emergency contact
Designate a friend or relative as your emergency contact if you ever find yourself faced with a challenge to your freedom, residency, citizenship, or status as a student. Make it a trusted person with full and legal citizenship so that you have an advocate with access to your supporting documentation, funds, and contact list in the event that you are ever detained.


Avoid Border Travel
Avoid traveling within 100 miles of the U.S. border, where the authority of Customs and Border Protection allows it to supersede certain Constitutional protections in its engagement of those suspected of illegal immigration.


Cooperate Within Your Rights
You have the right to assert yourself regarding protection against illegal interrogation, searches, seizures and other violations of your Constitutional rights. However, it is never advisable to resist enforcement actions, threaten officers with complaints, or become aggressive with immigration agents. When enforcement actions violate your rights, take mental note of every action and prepare to file your complaint in the aftermath of a confrontation. Do not attempt to challenge police officers or immigration agents in a field setting. This could worsen your potential outcomes and even endanger your life.


 

Know Who To Call

While you should never challenge a law officer or immigration official in the midst of a confrontation, there are agencies and advocacy groups that can provide support, guidance, and financial assistance in the aftermath of discrimination or a violation of your rights. If you have been subjected to discrimination, your Constitutional rights have been violated by enforcement personnel, or you or a loved one are facing detention, deportation or other legal actions related to your immigration status, consult the support outlets below. Each of these could be a critical resource as you work to protect, preserve and even expand upon your rights as an immigrant or undocumented student.
Government Agencies and Offices
Advocacy Groups
⁂
Return to the Undocumented Students Guide to Online College for more tips, resources, insights as you navigate the dual challenges of America's shifting immigration policies and your own educational ambitions.
And if you're truly interested in better understanding and helping to improve America's immigration laws, check out the following degree options and build a career in support, advocacy, or policy reform: