100 Best Online Colleges for 2018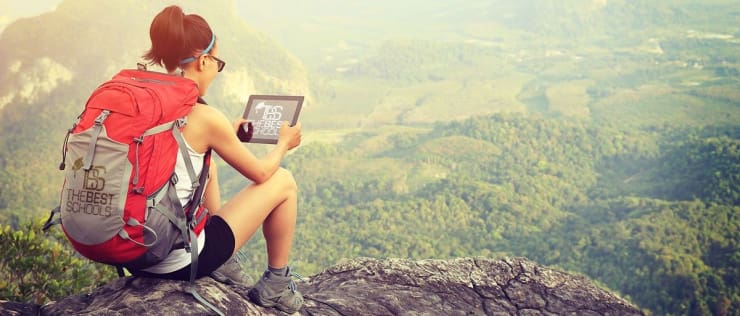 In the last decade, online colleges have grown in number, with many state universities and other reputable colleges and universities now offering online degrees. Ironically, both career goals and limitations serve as prime factors for pursuing online college degrees. Unlike the perception just a few years ago — that online colleges play a distant second to traditional, on-campus education — today, many graduates of accredited online colleges report high satisfaction with their choice to earn a degree online.
Many students enroll in online colleges because of the time advantages and flexibility that online degrees offers. Most people can't afford to put their careers on hold or rearrange their lives in order to earn a traditional, on-campus degree. Online schools provide a great alternative, allowing anyone to earn a degree that meets their goals in a flexible, affordable format.
Ranking Methodology
Our ranking methodology includes a blend of data analysis and research (in areas such as academic excellence, strength of faculty, reputation, affordability, and range of degree programs), as well as the combined professional experience of our staff and Academic Advisory Board. All of the online colleges and universities listed are regionally accredited, nonprofit, and offer a range of online degree programs. Our goal is to identify and rank the best accredited online colleges available to ensure the greatest satisfaction among online students.
Academic excellence based on a school's curriculum generally or within the selected discipline [weight = 25%]
Strength of faculty scholarship [weight = 25%]
Reputation [weight = 20%]
Financial aid [weight = 10%]
Range of degree programs [weight = 20%]
Strength of online instruction (if applicable) [weight = 25%; subtract 5% from each of the above for online schools/programs]
The 100 Best Accredited Online Colleges