Mental Health Resources and Advocacy Groups for Asian and Asian American Students
by Genevieve Carlton
Updated September 16, 2022
reviewed by

Karen Luu, MSN, PMHNP-BC; Angelique Geehan
No one should have to carry the burden of COVID-19 and violence against Asians and Asian Americans. If you're struggling, help may be just a click or call away.
Since the onset of the COVID-19 pandemic, Stop AAPI Hate has recorded nearly 3,800 incidents of racial violence or harassment against Asians and Asian American Pacific Islanders (AAPIs) in the United States. A PEW research study found that 3 in 10 Asian Americans say they have experienced racial slurs or jokes since the pandemic began, and the Center for the Study of Hate and Extremism at California State University, San Bernardino, found a nearly 150% increase in hate crimes targeting people of Asian descent in 2020.
Hate incidents targeting the AAPI community — including physical assault, verbal harassment, online harassment, and civil rights violations — have taken a toll on many college students. Mental health resources for AAPI students include campus counseling services, student organizations, and national advocacy groups. Social media platforms can also offer mental health resources and support.
Finding culturally competent, affirming mental health support can be challenging, so you may find it helpful to research questions to ask potential providers in advance. In addition to off-campus resources and advocacy groups, this article also offers advice on finding help through your college or university. If you are struggling, reach out for support.
DISCLAIMER
The following is intended as an information resource only; we are not a medical organization and we cannot give medical advice. If you are experiencing a life-threatening situation, seek medical help or dial 911.
Report an Incident
Asian Americans Advancing Justice
Description
Asian Americans Advancing Justice is a coalition of civil and human rights organizations.
Purpose
Visitors can report incidents of violence or harassment they experienced or witnessed. Asian Americans Advancing Justice provide resources for individuals and communities to respond to, interrupt, or counteract hate crimes.
24/7 Availability?
Yes
Details

Users can report hate crimes in five languages
The site provides resources on housing rights and hate crime laws, along with individual and community resources

Website
Description
Stop AAPI Hate tracks and responds to hate crimes, violence, harassment, and discrimination targeting Asian Americans and Pacific Islanders.
Purpose
Visitors can report a hate incident against them or someone else on the site. Stop AAPI Hate offers multilingual resources, technical assistance, and safety tools for affected groups.
24/7 Availability?
Yes
Details

Users can report hate crimes in more than 10 Asian languages
The site also offers news and reports related to hate crimes

Website
Resources to Combat Hate Crimes
Hollaback! Virtual Training / Workshops
Description
Hollaback! is a nonprofit organization dedicated to ending harassment in all forms by changing the "culture that perpetuates hate and harassment."
Purpose
Hollaback! provides free bystander intervention workshops that teach participants techniques for interrupting incidents of disrespect or harassment.
24/7 Availability?
Yes
Details

Collects stories of harassment to help engage participants and educate the public
Provides no-cost trainings to the public and works with companies, nonprofits, and schools to prepare custom trainings

Website
Combat Hate Crime Toolkits
Description
Asian & Pacific Islander American Health Forum is a health advocacy organization that collaborated with the National Asian Pacific American Bar Association (NAPABA) to prepare this individual- and community-facing toolkit.
Purpose
The toolkit aims to help community members recognize hate crimes, report them to law enforcement effectively, and communicate with the media appropriately.
24/7 Availability?
Yes
Details

Translated into two dozen languages
Provides a checklist to help community groups get organized

Website
General Mental Health Information
Mental Health Screeners
Description
ULifeline connects college students with online resources and tools through their campuses.
Purpose
The mental health screener through ULifeline screens students for depression, anxiety, eating disorders, and alcohol or substance misuse. When filling out the screener, individuals can enter their schools to find specific information about campus resources available to them.
24/7 Availability?
Yes
Details

Offers information on anxiety, stress, and other mental health issues
Provides wellness resources
Keeps information anonymous

Website
National Institute of Mental Health's "Do I Need Help?" Infographic
Description
NIMH offers many mental health resources, including brochures, fact sheets, and infographics. The "Do I Need Help?" infographic helps people determine whether they should reach out to a mental health professional.
Purpose
The "Do I Need Help?" infographic helps people distinguish between mild and severe mental health symptoms. It offers self-care suggestions for mild symptoms and professional help resources for those with severe symptoms.
Phone #
866-615-6464
24/7 Availability?
Yes
Details

NIMH offers free hard copies of the infographic
Available in English and Spanish

Website
Hotlines
Suicide Prevention Lifeline
Description
Suicide Prevention Lifeline offers 24/7, confidential support. This free service includes access to prevention and crisis resources.
Purpose
In addition to the hotline service, which connects callers with local crisis lines, the site offers resources for youth, loss survivors, and people facing challenges with community unrest or emotional well-being.
English Language Phone #
800-273-8255
Asian Languages Phone #
877-990-8585
24/7 Availability?
Yes
Details
Also offers chat and a crisis text line

Website
Suicide Prevention and Crisis Services
Description
SPCS supports individuals dealing with crisis and trauma. The service offers direct support and community education.
Purpose
The SPCS Crisisline offers free crisis counseling as part of the National Suicide Lifeline system. SPCS also offers after-trauma services and educational programs for college students.
English Language Phone #
800-273-8255
Asian Languages Phone #
877-990-8585
24/7 Availability?
Yes
Details
Trained counselors and volunteers answer the Crisisline

Website
Description
Dating back to 1998, the nonprofit organization The Trevor Project offers crisis and suicide prevention services specifically for LGBTQ youth.
Purpose
The Trevor Project puts LGBTQ youth who are in crisis or considering suicide in direct contact with trained counselors in a free, safe, and supportive environment.
Phone #
1-866-488-7386
24/7 Availability?
Yes
Details

Trained counselors are available by phone, text, or chat
Offers workshops, ally training, and online resources

Website
Online Therapy
Description
Better Help makes counseling more accessible by connecting users with licensed psychologists, therapists, and professional counselors who match their needs and preferences. Users can exchange messages, chat live, and talk to their counselors on the phone or through video conferencing.
Purpose
Better Help connects students with licensed counselors and therapists who can provide care through messages, chats, phone calls, and video conferencing. The site also provides articles and advice on mental health and wellness.
Phone #
888-688-9296
24/7 Availability?
Yes
Details

Therapy services available in English only
Typically not covered by health insurance
Offers an unlimited therapy service
Students under the age of 18 need a parent to open their accounts

Website
Description
Talkspace offers therapy services through live video, messaging, and phone correspondence. Each user completes an assessment to identify their preferences and needs and chooses a therapist from a list of recommendations before beginning therapy.
Purpose
Talkspace connects users with licensed providers who offer messaging therapy, video therapy, and phone services. Students can access assessments, take anxiety and depression tests, and receive discounted service through Talkspace's student plans.
Phone #
516-847-5432
24/7 Availability?
Yes
Details

Therapists fluent in over 30 languages
Unlimited text, voice, and video messages
Covered by some insurance plans
Students under the age of 18 need parental permission

Website
Advocacy Groups
Advocacy groups bring people together to change policies, encourage civic engagement, and encourage structural change. The following groups, listed alphabetically, offer programs that promote racial equity and help organize communities.
These groups specifically empower Asian and AAPI students through their programming, which may include local services, leadership development programs, and wellness resources:
Founded in 2004, APIENC is an advocacy organization that supports transgender, gender non-binary, and queer individuals of Asian or Pacific Islander descend. Based out of the Bay Area in California, APIENC organizes advocacy efforts around trans justice, racial justice, environmentalism, and leadership building in social justice movements.
AAPI Women Lead promotes progressive approaches to political and social issues. The association hosts conferences, supports AAPI women leaders, and partners with other groups that support women of color.
Founded in 1991, AAJC advocates for Asian Americans' civil and human rights. The organization's programs include anti-Asian-hate resources, an anti-racial-profiling project, and legal advocacy.
This national nonprofit organization promotes racial equity, civic engagement, and workforce development for the AAPI community. The association offers professional development programs designed to empower AAPI people.
AVA advances the Vietnamese American community through direct services, advocacy, and education. The association hosts annual cultural and community events, connects Vietnamese Americans with public services, and advocates for social and economic equality.
This organization aims to end harassment by training people to ally with others and disrupt harassment. Originally founded to end street harassment, today Hollaback! takes on harassment in all spaces and against many targeted groups, including the AAPI community. The organization collects stories of harassment, develops leaders, and teaches people how to intervene in and heal from harassment.
JACL safeguards the civil and human rights of Japanese communities in the United States through events, programs, and legacy fund grants. The league hosts a day of remembrance, offers youth programs, and promotes policies to support Japanese Americans.
KAC promotes Korean Americans' civic and civil rights. Dating back to 1983, this organization offers leadership development, community organizing, and educational resources. KAC's programs include leadership and student opportunities.
NAPAWF elevates AAPI women and girls through social programs, advocacy, and civic engagement. The forum focuses on policy and structural changes, legal advocacy, and organizing to address core issues like reproductive rights, economic justice, and racial justice.
NAAAP empowers AAPI leaders through professional networking, community service, and leadership development opportunities. Its programs include employee resource groups, a leadership convention, self-care tools, and a national leadership academy.
NAAIS advocates for the more than 800,000 students of Indian origin who attend colleges in the U.S. and Canada. The association offers mental health resources for Indian students, including racial and social identity support and legal aid. NAAIS also has chapters in multiple states and provinces.
Initially founded as the Organization of Chinese Americans in 1973, this organization advocates for Asian Pacific Americans across the country. OCA promotes comprehensive immigration reform, advocates for a more inclusive education system, and encourages civic engagement.
NQAPIA is an affiliation of LGBTQIA+ organizations that support AAPI communities. It helps local organizations establish and expand advocacy and community outreach efforts. NQAPIA also offers resources and information about current events as they relate to social justice issues.
SAALT advocates for South Asians in the U.S. through public policy analysis, advocacy, mobilization, and leadership development, all with an eye toward promoting racial justice and fighting for civil rights.
SAN advocates for the South Asian community by helping people access healthcare coverage, apply for public benefits, and recover from domestic violence, sexual assault, and human trafficking. The network also offers nonpartisan voter engagement and COVID-19 relief.
Social Media Advocacy Resources
In addition to web-based resources, you can also find support through social media. Here are a few Instagram-based individuals and organizations that you may wish to follow.
College-Provided Resources
Colleges and universities offer a variety of mental health resources for students, including counseling services. The campus wellness center or student health center can connect students with crisis counselors, therapists, and other mental health professionals. Many colleges also maintain multicultural affairs and diversity offices with resources specifically for students of color and international students.
College resources serve in-person, hybrid, and online learners. Distance learners can reach out to their school's online learning services office or online student advisors to learn more about accessing mental health resources for AAPI students.
Student Organizations
Asian and Asian American students can benefit from joining student organizations that create a sense of shared community. These organizations support students during mental health challenges, including in the wake of hate crimes or traumatizing current events. Student organizations might also help members access resources through their schools or communities to help manage their mental health.
How can you find student organizations at your college or university? Start with the student affairs office and ask about registered student organizations (RSOs). Advisors and fellow students can also provide information about RSOs.
Frequently Asked Questions
Where Can I Find Out More About Multicultural Organizations at My School?
Most colleges offer student groups and multicultural organizations for both on-campus and online learners. Typically, the student affairs or multicultural affairs office provides information about these groups.
Is It Okay To Take a Mental Health Day From College?
Yes. College students should prioritize their mental health in addition to their physical well-being. Taking a mental health day can help students manage stress and anxiety.
How Can I Improve My Mental Health on College Campuses?
Many college students experience anxiety, stress, and depression. You can prioritize your mental health by researching campus mental health resources, reaching out to mental health professionals, and prioritizing your wellness.
Genevieve Carlton
Genevieve Carlton holds a Ph.D. in history from Northwestern University. After earning her doctorate in early modern European history, Carlton worked as an assistant professor of history at the University of Louisville, where she developed new courses on the history of science, Renaissance Italy, and the witch trials. Carlton has published five peer-reviewed articles in top presses and a monograph with the University of Chicago Press. She also earned tenure with a unanimous vote before relocating to Seattle. Learn more about Carlton's work at genevievecarlton.com.
---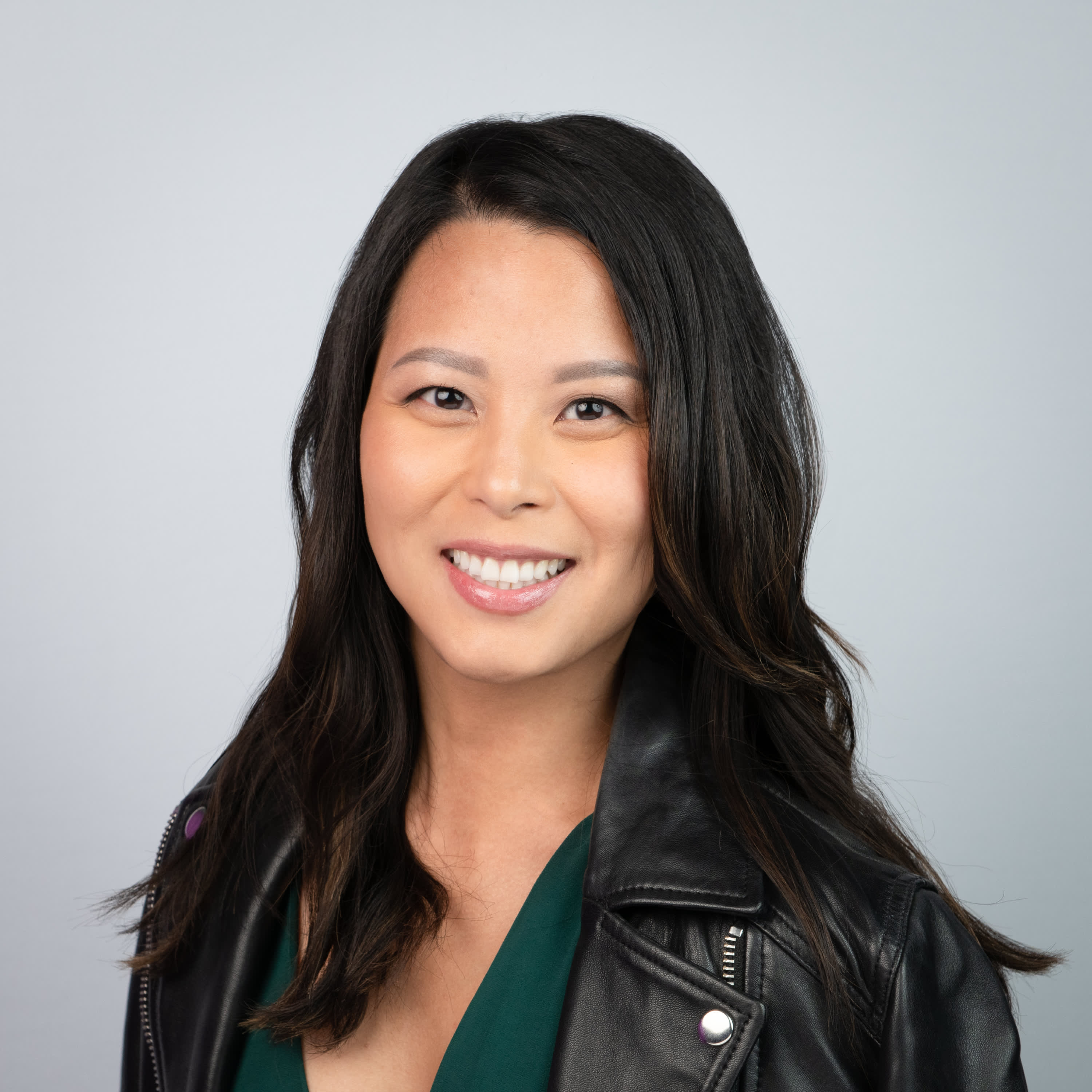 Reviewed By: Karen Luu
MSN, PMHNP-BC
Karen Luu is a board-certified psychiatric mental health nurse practitioner. Luu holds a master of science in nursing from Azusa Pacific University and an undergraduate degree in public health science. She has seven years of nursing experience, which includes working at the Level II Trauma Center, community hospitals, mental health urgent care, and private practice. Luu is currently working at a private practice that specializes in bipolar disorder, schizophrenia, depression, anxiety, and PTSD. She emphasizes the importance of incorporating the recovery-based model in her everyday practice.
---
Reviewed By: Angelique Geehan
Geehan works to support and repair the connections people have to themselves and their families, communities, and cultural practices. She builds intergenerationally, with a commitment to transformative justice, to question and depolarize the beliefs and practices that can lead to isolation and feelings of powerlessness, and to co-create or reclaim ways that can promote resilience and healing from historical and social harms.
A queer, Asian, gender-binary, non-conforming parent, Geehan founded Interchange, a consulting group that offers anti-oppression support through materials and process assessments, staff training, and community building. She organizes as a part of Houston Babywearing Resource, National Perinatal Association's Health Equity Workgroup, the Health and Healing Justice Committee of the National Queer and Trans Asian and Pacific Islander Alliance, the Houston Community Accountability and Transformative Justice Collective, the Taking Care Study Group, QTPOC+ Family Circle, and Batalá Houston.
Header Image Credit: SolStock | Getty Images
Learn more, do more.
More topic-relevant resources to expand your knowledge.
Popular with our students.
Highly informative resources to keep your education journey on track.
Take the next step toward your future with online learning.
Discover schools with the programs and courses you're interested in, and start learning today.