The 2017 Best in Education Prize Winner
| TBS Staff
Are you ready to discover your college program?
The ballots are in, and TheBestSchools.org is pleased to announce the 2017 winner of the $20,000 Escalante–Gradillas Prize for Best in Education:
José Espinoza
Superintendent of Socorro Independent School District in El Paso, Texas
For 2017, the finalists were all school administrators in nonclassroom roles, nominated by peers, parents, and students. As elite leaders in education, they work tirelessly behind the scenes. They lead and inspire teachers and school staff, and they ensure our children get the best education possible. Each of them did more with less, overcame obstacles, boosted achievement levels, and raised the standard of excellence for their schools and districts.
José Espinoza wins a $10,000 individual cash prize, and another $10,000 for his district.
Our second place honoree is Sharif El-Mekki of Mastery Charter–Shoemaker Campus in Philadelphia, whose school will receive $5,000 in recognition of El-Mekki's outstanding leadership. Our third place honoree is Woodland Johnson of Mort Elementary in Tampa, who will receive $3,000 to honor his many accomplishments.
Author and aviator Antoine de Saint-Exupéry wrote: "If you want to build a ship, don't drum up the men to gather wood, divide the work, and give orders. Instead, teach them to yearn for the vast and endless sea." The three we celebrate here lead in just that way, through inspiration and ganas, Jaime Escalante's singular word for the desire to strive for something greater.
Many a compelling story begins with a dream. For José Espinoza, it was his mother's and father's Amer
Now, as TheBestSchools.org 2017 winner of the Escalante-Gradillas Prize for Best in Education, Espinoza models for El Paso's children, who live in the shadow of the Mexican border, a stellar commitment to academic excellence and achievement. His successes in the field of education would make not only his parents, but also Jaime Escalante and Henry Gradillas proud.
But dreams don't follow the perfect script.
The unexpected death of his father and the grinding poverty of a north Houston neighborhood meant his mother worked multiple meager jobs. Yet even in the hard lessons of life he witnessed, Espinoza learned truths he would later use as the superintendent of Socorro Independent School District in El Paso.
"My mother was a Mexican immigrant with almost no education, but she demonstrated that success for your children is possible when you have the desire—ganas—to do more for them," Espinoza says. "My single greatest contribution to create a culture of learning and improve academic outcomes for all students has been advocating for my students just as passionately as my mother did for my siblings and I as well as inspiring others to do the same. From Day One as superintendent, my expectation has been: we must educate and treat our students as if they are our own children."
Needless to say, that expectation has worked for the more than 46,500 students in his district.
Seventy percent poverty. Ninety percent Hispanic students, many of them immigrants with all the commensurate English language issues. In just two years of Espinoza's leadership, SISD students achieved the unheard of: outscoring Texas's state passing rates in all STAAR exams after lagging behind in nine of the seventeen exams given. And they have surpassed passing rates for grades three through eight in all STAAR exams since.
To state-level leaders in the Texas State Legislature, Espinoza's success is the new model for the state's 1,200-plus districts, especially given he's achieving it with the rest of his Team SISD for a lower cost per student than almost any other district. When the top legislators in the state are wondering how the district is achieving such amazing results, you're doing something right. "For them to single out Socorro made me proud," Espinoza says.
It's the kind of positive notice low-income families in El Paso need.
"Poverty is the number one hindrance of at-risk students," says Espinoza, who fought to ensure his schools have the same edtech advantages as richer districts. "We're addressing the equity issue in education by providing electronic devices like iPads and making sure students with no Internet at home have access to hotspots they can check out from the libraries."
To meet the needs of the most needy and underperforming students, Espinoza founded the WIN ("Work hard, I can do it, Never give up") Academy, funded by working tirelessly to secure an $800,000 W.K. Kellogg Foundation grant and reallocating district funds. This special program provides more learning time, resources, and support to help students with additional learning challenges overcome obstacles and succeed. "I plan to honor Jaime Escalante and Henry Gradillas," Espinoza says, "as I campaign for our WIN Academy as a model for education reform across our great country."
Espinoza recognizes there is more to challenging students than academics. Sports and fine arts matter too. He did his dissertation on the critical need for extracurriculars. "As a kid, they helped me stay out of trouble. While some superintendents put that aside, students who are involved in extracurricular programs feel more of a sense of belonging to that school. Research shows their grades will be higher and attendance will improve, as do office referrals compared with students who don't get involved."
Looking back, Espinoza did much more than simply stay out of trouble. From humble roots and an uncertain future, he has walked in the footprints of Jaime Escalante and Henry Gradillas and taken their undertrod path to educational excellence.
"This award means the amazing work we are doing here in Socorro ISD is being recognized at a national level. It's not an individual award but a team award. A school superintendent can have a vision and put systems in place for high student achievement, but it's our teachers and staff that ensure those new initiatives and best practices are successful in the classroom. And our students continue to have an 'I can do it' attitude, even when faced with obstacles outside of their control. We have an amazing team that has beaten the odds."
Espinoza continues to beat the odds of his youth. Consider these career accolades:
As principal of Burbank Middle School in Houston ISD, a first-for-his-school Texas Education Agency (TEA) Recognized Rating under the Texas Assessment of Knowledge and Skills, and ultimately, a TEA Exemplary Rating
2009 North Region Houston ISD Secondary Principal of the Year
2010 League of United Latin American Citizens (LULAC) Educator of the Year
2016 Region 19 Superintendent of the Year
SISD recognized twice as an HEB Excellence in Education District Finalist
First in Texas and one of the first in the US for AASA National Superintendent Certification
And now, the 2017 $20,000 Escalante-Gradillas Prize for Best in Education.
"I told my mom that I didn't know what I wanted to do when I grew up, but I wanted to be in a profession that helps people," says Espinoza, who has worked as a teacher, counselor, assistant principal, principal, school improvement officer, and now award-winning superintendent. "I don't think there's a better profession than helping little ones grow up and achieve their dreams."
A bullet is not the way most people come into the field of education, but Sharif El-Mekki is not most people.
At a football game in southwest Philadelphia not long after graduation, "I ended up being shot and left for dead," he says. That personal attack led to the kind of soul searching that changes a life.
"During my recovery, I started thinking, What about that young man caused him to be so angry? How can I help students who are struggling with similar things?"
El-Mekki, whose parents were both dedicated to social justice, thought that following in their path was the answer. But when a job working in a pre-adjudication youth center dead-ended, a more fortuitous one came knocking.
"Right at that time, someone from the Philadelphia school district approached me about a job, recruiting black men to get into education."
That was twenty-five years ago.
Through an alternative certification program, part of a collaborative effort between the School District of Philadelphia, Concerned Black Men, and Cheyney University, El-Mekki got his opportunity to reach young people, many of whom were left disillusioned, angry, and hopeless due to a cycle of inequities from which there seemed no exit.
"Students kept getting messages of 'less than' expectations," he says. Through ten years of teaching middle school and five more as a principal, countering that message became his goal. When a former educator at Garfield High School—the school where Jaime Escalante's math classes inspired the film Stand and Deliver—shared Escalante's drive for high expectations of students, El-Mekki took it to heart.
Today, El-Mekki has ten years as the leader of Mastery Charter–Shoemaker Campus, a grade 7–12 charter school in his hometown that champions high expectations and aspirations. It's how El-Mekki has managed to move this school of 800 students from the bottom ten percent to top thirty percent in school performance rating. Operating from an academic deficit that has entering seventh graders three years behind in reading skills, El-Mekki and his team have helped students overcome through an average gain of a grade level and a half each year.
The result? El-Mekki's school has achieved a one-hundred percent acceptance rate to college for its students, with eighty percent going on to four-year colleges and universities.
"Because we cultivate a staff mindset that doesn't allow us, as educators, to make excuses to our students, their families, or the community about what our students can accomplish, we have established Shoemaker as one of the best comprehensive high schools in the city and state, " El-Mekki says. "While some people balk at the notion of 'No Excuses,' we know well that this phrase was initially and rightfully established to send the message about educators who would never make excuses about what poor black and brown children could accomplish."
It's that kind of turnaround that caught the attention of TheBestSchools.org.
El-Mekki also believes that despite advice he received as a new principal to "keep my head down," the key to genuine change is to "advocate and agitate" for it. By maintaining a higher profile, he and the team at Mastery attracted attention nationally for their successes. The US Secretary of Education under President Obama chose El-Mekki for the first Principal Ambassadors program, which helped provide an insider's expertise on education to the US Department of Education and expanded El-Mekki's opprtunities to help others principals in similar situations.
"Like many black men, education was not a conversation before I graduated college. After college I knew I wanted to do something around social justice. I knew that for a long time, but I didn't look at the classroom as the lever to do that, even though my mother was a public school teacher," El-Mekki says. "Looking backward, I can see how all the seeds for teaching were planted."
In much the same way that El-Mekki's own story in education starts with recruiting more black men into education, he continues that narrative through his founding of The Fellowship—Black Male Educators for Social Justice.
El-Mekki offers this closing: "When Richard Wright, one of the most influential black educators in the 1870s, was a student in Atlanta, he was asked…about freedmen, 'What should we tell people about your schooling?' His response has become legendary: 'Tell them we are rising.'"
For the students at Mastery Charter's Shoemaker Campus, its staff, and their outstanding principal, that rising is clear to all.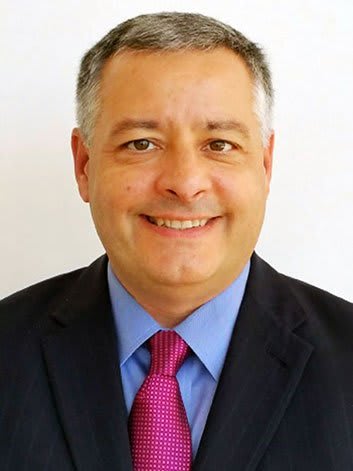 It's not just the recent Hurricane Irma that blew through the Tampa area and moved on. For Principal Woodland Johnson and his team at Mort Elementary, sometimes it's also the students.
"Instability and mobility," Johnson says. "We have a fifty percent turnover rate in students. It means plans are always changing. And it's why they call our area 'Suitcase City.""
How do you educate children when nothing in their lives is otherwise grounded and stable? You call on an exceptional leader who addresses foundational needs and builds upward from there.
You bring in Woodland Johnson.
"I come from a long line. My mother, aunt, and grandmother were educators," he says, noting that his own struggles as a learner only cemented his desire to help others overcome. Because of this and his home culture of learning, his own direction became clear. "This is my calling, and especially to the inner city."
Twenty-two years ago, Johnson started teaching elementary school music. Thanks to the mentorship of his principal there, he advanced to assistant principal, and later, at another area school, became principal. And always at Title 1 schools, those with families with the greatest needs. It's how Johnson encountered the model he now endorses.
"I have seen the need to work within the entire school community which encompasses the area surrounding where our students live," he says. "My greatest accomplishment has been the transformation of Mort Elementary into A Community School."
Kids can't learn when they lack the building blocks of learning, and those aren't always the Three Rs. Often, it's just having a roof overhead and a hot meal. Constant life stressors work against learning.
To that end, Johnson brings the full impact of every service he can find to stabilize the lives of children who are always in a constant state of flux: medical and mental health services, food and clothing, housing, afterschool and parent programming, and a dedication to teacher development. By partnering with churches, hospitals, community development corporations, medical clinics, the Hillborough School District, and the University of South Florida, Johnson has nurtured a network of partners and secured from them a quarter-century commitment of support. And to fund it all? More than $1 million in grants.
"Families have heard this is a good place to get help," he says.
It's not just helping provide the basics to transient children. Teachers need roots too. "Education strategy," Johnson says, "is the key. I have twenty-five teachers as residents at the university. There, they learn how to understand needs and the issues kids bring to school."
As successful as Johnson has been with making learning possible, education is more than a new set of sneakers for a child without. Academic success matters too.
"It's not enough to be a managerial leader," Johnson says. "You have to be an instructional leader too." Under his leadership, Mort has shown increases in English Language Arts (fifty-four percent, with fourth grade gaining twenty-three points at the largely Hispanic school) and math achievement. Science proficiency jumped five points.
For this and all his work in meeting the needs of the whole child and for embodying the Jaime Escalante ideal of doing more with less, TheBestSchools recognized Johnson as a finalist for the Escalante-Gradillas Prize for Best in Education in both 2015 and now in 2017, this year with a third-place finish.
"For me, it's always about loving your kids," says Johnson, who is starting his fifth year at Mort. "We have so many who are not where they need to be. You may be the only one who lifts them up and helps them know there's a brighter day."
The Escalante–Gradillas Prize for Best in Education is an annual award that alternates years between teachers and school administrators. The 2018 Prize will recognize classroom teachers.
Do you know any school administrators who are heroes to the teachers and students they serve? Nominate them for the 2018 Prize! It's a life-changing award that spotlights the work of a dedicated educator.
Media Contact:
Dan Edelen
Director of Marketing Services
dedelen@TheBestSchools.org
Popular with our students.
Highly informative resources to keep your education journey on track.
Take the next step toward your future with online learning.
Discover schools with the programs and courses you're interested in, and start learning today.