Ask an Expert About: Veterinary Medicine Education
| Bobby Rich
Are you ready to discover your college program?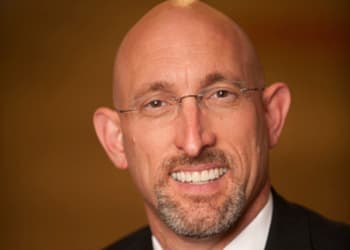 Meet the Veterinary Expert, Dan Givens
Dan Givens is Professor and Associate Dean for Academic Affairs at Auburn University College of Veterinary Medicine
From both his esteemed position at Auburn University and his extensive background in the field, Dan Givens is a noteworthy expert in the field of veterinary education. He studied as an undergraduate at Western Kentucky University, and went through Auburn's vet school program himself, graduating with a Doctor of Veterinary Medicine (DVM) in 1994. After two years as a practicing clinician in central Kentucky, Dan returned to Auburn to earn a Ph.D. with board certifications in animal reproduction and virology. Upon graduation, he performed post-doctoral research funded by the National Institutes of Health (NIH) at Auburn University, eventually joining the school's faculty.
Today, Dan spends more time with students than cattle, in his role as Dean of Academic Affairs. He is actively involved in supporting Auburn vet students throughout their DVM experience, and has done work at the state and national levels to support affordability for current and future vet students.
Read on for our conversation with Dan Givens to learn more about a degree and career in veterinary medicine, from someone who's been there as a student, professor, and administrator.
Answers to Our Veterinarian Education Questions
Can you tell us a bit more about Auburn's programs?

Dan Givens: Auburn University College of Veterinary Medicine offers diverse and rigorous educational degrees for students seeking the professional veterinary medicine degree, an undergraduate public health minor or graduate education leading to the Master of Science and Doctor of Philosophy degrees through the Biomedical Sciences Program. Defined undergraduate coursework is required prior to starting the doctor of veterinary medicine degree program.
What is the day-to-day experience for an average vet student?

Dan Givens: The Doctor of Veterinary Medicine (DVM) curriculum is a rigorous four-year program which provides a broad-based education. This prepares them to enter a variety of career opportunities within veterinary medicine. Students take 20 to 24 credit hours per term. This course load requires an average of 36 hours per week in the classroom or laboratory for students seeking to become a doctor of veterinary medicine.

The curriculum is designed as a modified "systems approach." The first year deals primarily with structure and function of the normal animal including gross and microscopic anatomy, imaging, physiology, and other related courses. During the first semester of the second year, several principles courses are taught, such as immunology, infectious diseases, and pathology. Students then begin courses based on a body system (for example, gastrointestinal or cardiovascular systems). Each system includes appropriate pathology, diagnostic techniques, and therapeutic measures for both large and small animal diseases. Each semester also includes a case-based course related to topics currently being taught.
What are some common challenges vet students face? What is your advice for those on the way to a degree, job, or career?

Dan Givens: Common challenges for veterinary students and veterinarians include the intense scheduling demands of a rigorous education and wonderful health care profession, the emotional demands of caring for animals and their owners during critical times of need, and the significant cost of a professional education necessary to acquire the knowledge and skills to provide cutting edge medical care. Successfully navigating these challenges involves understanding and respecting one's limitations of time, emotions, and finances, and strategically growing, stretching and investing those limited resources to flourish in a rewarding and exciting profession. Successful individuals in this profession enjoy pushing themselves to optimally learn and perform while realizing that sometimes diagnostic and therapeutic decisions will have to be made with less than optimal data and resources.
What kind of practical education or training do vet students receive that can apply in real workplace settings?

Dan Givens: The doctor of veterinary medical degree is a very practical degree that develops a student's skills in understanding and investigating complex scientific questions, completing physical exams on many diverse species, running diagnostic tests, performing surgeries, prescribing appropriate medications, and assessing and revising therapeutic plans.
What types of careers can a degree from your program lead to?

Dan Givens: Veterinarians are uniquely educated to deal with diseases affecting both animals and humans. In addition to treating animals, veterinarians play a major role in public health, environmental protection, biomedical research, and ensuring the safety of the food we consume.
How can students improve their chances of landing a career after earning their degree?

Dan Givens: Career opportunities are readily available in veterinary medicine after completion of the degree from an accredited school. In fact, in each of the last three years, over 92% of Auburn's DVM graduates have received an offer of employment by two weeks prior to graduation. Students commonly receive more than two offers per student on average. To land the optimal employment opportunity, students are encouraged to network and complete externships in their geographic and professional areas of interest during summers and during their final clinical year.

⁂

Read on to find out how you can pursue a degree and a career in Veterinary Medicine.
Popular with our students.
Highly informative resources to keep your education journey on track.
Take the next step toward your future with online learning.
Discover schools with the programs and courses you're interested in, and start learning today.