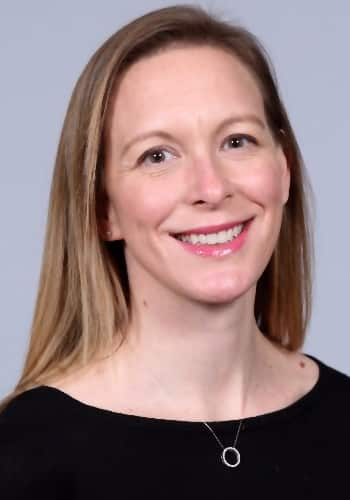 Meet the Common App Expert, Meredith Lombardi
Meredith Lombardi is the Associate Director of Outreach and Education at the Common Application
The Common Application, which is accepted by nearly 800 colleges and universities, is a single-serving college application that allows you to create one admissions package, and one college essay, for submission to multiple schools. This makes it a great way to save time and money during the college admission process.
To learn more about the Common Application, writing an awesome college essay, and navigating the admission process, we enlisted the help of a qualified expert in the field. Meredith Lombardi, Associate Director of Outreach and Education at the Common Application, tells us a bit more about the Common Application, guides us through the general application process, and offers a few tips on exactly what admissions officers are seeking from a great application essay.
If you'd like to learn more about the Common Application, check out The Common Application Guide.
Otherwise, read on for our interview with Common Application expert, Meredith Lombardi.
Answers to Our Common App Questions
 

What is your professional background and what role do you serve for Common Application?

Meredith Lombardi: I am currently the Associate Director of Outreach and Education at the Common App, where I engage with students and the counseling community to ensure Common App resources are relevant and support college access initiatives. I am also responsible for educating the counseling community on the latest developments with the Common App.

Prior to joining the Common App, I worked as a public school counselor at high schools in Washington, D.C. and Georgia.
 

What are some of the advantages to using the Common Application to apply to college?

Meredith Lombardi: There are so many! The mission of the Common App is to increase access, equity and integrity in the college admission process. With over 800 member colleges in the U.S. and around the world, students have access and exposure to a wide range of institutions. For students applying to multiple institutions, the Common App streamlines the application process by eliminating the redundancy of filling out multiple applications. Our application provides students with the necessary tools to showcase themselves and their talents while providing a unique picture of who they are as an individual. Students with financial need can take advantage of Common App's streamlined fee waiver request process. Last year, Common App members provided more than $65M in need-based fee waivers.

The Common App is much more than an application, and it's always free to use. Our website has comprehensive tools and resources for students, families, and counselors. When students create a Common App account, they get access to financial aid resources and can connect with free virtual mentors and scholarships through our partnerships with Strive for College, the Jack Kent Cooke Foundation, and Scholar Snapp. And, of course, when students have questions, they can always contact our 24/7/365 Solutions Center for support.
 

The Common Application offers seven essay prompts. Why?

Meredith Lombardi: The Common App essay prompts give all applicants — regardless of background or access to counseling — the opportunity to share something unique about themselves with colleges. The prompts allow students to showcase different personal attributes, such as personal growth, facing adversity, problem solving, or intellectual curiosity. We hope that students can see themselves in one or more of the prompts and that by having a range of options to choose from, they will feel excited rather than intimidated by the writing process.
 

What is the importance of the college application essay?

Meredith Lombardi: The Common App essay prompts have one purpose: to help you introduce yourself to your colleges. The essay gives students the opportunity to express their background, interests, and talents in a creative and insightful manner. Through their writing, admissions committees get to know an applicant beyond their academic record, test scores, or list of activities. Oftentimes, there's a part of a student's story that doesn't fit into a box within the application; the essay gives students the space to share this part of themselves. With schools reviewing thousands of applications, it can be the essay that helps a student stand out from other applicants.
 

What are your college application essay tips to help students standout?

Meredith Lombardi: When it comes to the college application essay, the ball is fully in your court. What you write is entirely up to you. Instead of writing about what you think colleges want you to hear, write about yourself — about what you love, where you come from, what you aspire to, how you spend your time, what bugs you, what inspires you, who is important in your life.

I think this quote from the admissions office at our member Ursinus College is important for students to consider: "To expect students to come to us as fully formed human beings is antithetical to the mission of higher education. Often, the best writing sections showcase a student's willingness to be challenged to become a more engaged learner and citizen."

When students do begin the writing process, it's okay to ask for help. Whether it's a parent, teacher, counselor, advisor, mentor, or even a college student who has recently gone through the application process, students can use their personal relationships to brainstorm ideas, review drafts, and proofread.
 

What are the most common college application essay mistakes students make?

Meredith Lombardi: I think the biggest mistake a student can make with the essay is not using their authentic voice. This can result from writing their essay in a way they think schools want to hear or using words that are not in their everyday vocabulary. A student's original voice can also get lost from having too many edits from external readers. I always think it's a good idea for students to read their essays out loud. Do the words coming out sound like their own? Like other parts of the application, writing is a process. Students who give it the time it deserves will have more time to write, step away, rewrite, and ultimately submit an essay that truly reflects who they are.
 

Any specific Common App advice for those with limited writing skills, or possibly even those who are terrified by the very thought of writing?

Meredith Lombardi: There are tons of tools out there to help students with the writing process, from books to online resources. But students don't have to look far from their own schools. Their schoolwork and teachers are preparing them to make the transition to college, and their teachers and counselors are there to help guide them through the process. Students can take advantage of writing centers, classes, or workshops that are being offered for free at their schools or in their communities. A lot of organizations are meeting students where they are — online — hosting webinars and live twitter chats to share writing tips and advice. We are proud to work with the American College Application Campaign and others committed to helping students access higher education. Students can also check out #WhyApply for great resources.
 

Any further tips or advice on the Common Application process or the application essay for our readers:

Meredith Lombardi: When looking at a student's overall educational journey, the college application is really only a blip on the radar, but pursuing higher education is life changing. For many students, their time in school is helping them continue to grow and preparing them for the transition toward whichever direction they choose after graduation. Investing the time in understanding what they want out of a college education and researching what different colleges have to offer will help them make an informed decision about where to apply (and ultimately attend). When students have a better idea of what they want, they'll feel more in control of this process and more energized about applying! Ultimately, that's what we want — to help students feel empowered, excited, and engaged with taking this next step. We feel honored that the Common App gets to be a part of this important milestone for students.

⁂

For more insight on the Common Application and the College Essay process with Meredith Lombardi, check out How to Write a College Application Essay.

For additional resources on preparing for and applying to colleges, check out some extremely valuable advice from Patrick O'Connor — college admissions expert; associate dean of college counseling at Cranbrook Kingswood School in metropolitan Detroit; and past president of NACAC.