Top Gift Ideas for Students in 2020
thebestschools.org is an advertising-supported site. Featured or trusted partner programs and all school search, finder, or match results are for schools that compensate us. This compensation does not influence our school rankings, resource guides, or other editorially-independent information published on this site.
Are you ready to discover your college program?
Santa was doing the social distance thing way before it was trendy.
While it's unclear if the bearded man will be donning a full hazmat suit this holiday season, there are still plenty of great gifts to be found.
2020 doesn't have to feel like a complete disaster. In fact, a pop of joy is exactly what the doctor ordered (along with, you know, hand sanitizer and N95 respirators). If you have a student in your life — your child, or niece or nephew, or partner — you know they've had it rough this year. Some merriment under the tree can go a long way, whether it's a vinyl record, baking equipment, or video games. Here are our picks for the top gifts ideas for students in 2020.
Top Gifts Ideas for Students
1. Fetch the Bolt Cutters Album
Singer-songwriter Fiona Apple is an infamous homebody. She wrote and recorded most of "Fetch the Bolt Cutters" while self-isolating at home with her dogs and roommate. When her album was released in April, it was hailed as one of the best albums of the year and the soundtrack of quarantine. The record's themes of kinship, injustice, and wanting to break free speak to anyone feeling trapped these days. Other top albums of 2020 include Run the Jewels's "RTJ4," The Weeknd's "After Hours," and Taylor Swift's "folklore."
2. "Stamped from the Beginning"
Remember in the Before Times, when sports teams were named after racial slurs? Yeah. That was awful. 2020 has been a year of racial reckoning, with marches and boycotts calling attention to systemic racism. Ibram X. Kendi's "Stamped from the Beginning: The Definitive History of Racist Ideas in America" is a deep dive into our country's history of racist ideology. It's a perfect book for any student trying to understand how we got here. It even made our list of the Top Books to Give Students in 2020.
3. Bread Making Kit
The student in your life can't win Quarantine Bingo without baking some bread. You know the world has gone mad when yeast sells out and obtaining a packet of it becomes a status symbol. All it takes is one glance at TikTok to see how popular homemade donuts, cookies, and sourdough loaves have become. Help your student join the trend with the BOSA bread making kit, which includes a proofing basket, bowl scraper, and bread stencils.
4. Ring Light
Just because it feels like we're reliving the 1918 Spanish Flu doesn't mean it should look like we're taking Zoom calls by candlelight. Buy the student in your life a ring light. It creates a professional glow in their room and lights up their face. If you're also on video calls all week, it might be worth treating yourself to one, too.
5. Feminist Icon Gear
Women's rights are perfectly safe — why do you ask? What have you heard? Despite 2020 being the centennial of the 19th Amendment giving women the right to vote (though racist poll taxes, literacy tests, and barred citizenship still prevented many groups from participating), things have looked a little...uh, shaky this year. If the student in your life already owns plenty of t-shirts of the late RBG, you can help expand their collection with feminist magnets, postcards, and mugs.
6. Apple AirPods
It's hard to look cool on a Zoom call, but one increasingly popular tool that can help is Apple AirPods. These wireless buds sync with personal computers and work seamlessly with phone calls and music. Many would argue they're overpriced, but they're still game changers and one of the best technology gifts of 2020.
7. Schitts Creek Merch
If you've been hearing "You fold in the cheese!" a lot lately, it's probably because the student in your life is obsessed with Schitt's Creek. This little show has become a cult classic over recent years. It also swept the Emmys in late 2020. With Moira Rose's insane wig collection, David's eyebrow game, and Alexis's theme song "A Little Bit Alexis," the show is a gift that keeps giving. A Rose Apothecary sweatshirt will have all of your student's friends feeling jealous.
8. Espresso Machine
Want to win the holidays? Give the student in your life an espresso machine. Until it's safe to sit in a crowded coffee shop again, they can make pumpkin spice lattes in the comfort of their apartment — and not be labeled #basic by people walking past. If you want something a bit cheaper, a good cold brew maker is a perfect stocking stuffer. Some tasty samples couldn't hurt, either — like the popular whiskey bourbon coffees from Cooper's Cask Coffee.
9. Black Panther Comic
It can be tricky shopping for a Marvel fan, as they tend to already own a bunch of merch. But if they haven't read physical comics in awhile, now's the perfect time to re-acquaint them. Acclaimed writer Ta-Nehisi Coates started writing for Black Panther in 2016, and the upcoming 25th issue concludes his run. Start at the beginning with Black Panther (2016) #1. Other Marvel gift ideas include logo-printed socks, drinking glasses, or even a gaming chair.
10. HD Tablet
If you haven't checked in a while, tablets have gone way down in price. You can get something like the Fire HD 10 or the Levono Tab M8 for under $150. Many tablet models come with at least 16 GB of storage, HD screens, and built-in cameras. Plus, they're a nimble size for reading, movie watching, or taking notes in class.
11. Ukulele
It seems like everyone is attempting to learn an instrument during self-quarantine. Unfortunately, cellos are too loud for roommates, drums are too obnoxious for parents, and most neighbors would object to amauter saxophone. Ukuleles to the rescue! One of the best is the Donnor ukulele starter kit. It includes the instrument itself, picks, tuner, extra strings, and a video lesson for beginners.
12. Baby Yoda Chia Pet
Ok, yes, Chia pets had their heyday back in the 1980s, but time is a flat circle these days, and we're adding this one to the list. You've probably noticed an uptick in Baby Yoda memes and gift ideas lately. That's because the second season of "The Mandalorian" dropped on Disney+ on October 30. A Baby Yoda chia pet is just as odd and cute as the little guy himself. Plus, he fits snugly on a dorm window sill. Other Baby Yoda gifts include socks, figurines, and LEGOs.
13. Star Wars: Squadrons
Speaking of Star Wars, one of the hottest Christmas gifts of 2020 is Star Wars: Squadrons. This single-player campaign puts the user directly in the cockpit. The game's intense simulations of darting X-wings and TIE fighters have won praise among gaming fans. Sure, doing barrel rolls in a startfight might seem stressful, but it's the perfect mental escape this holiday season.
14. Smart Reusable Notebook
Some people still prefer jotting down notes freehand, but that doesn't mean they have to live with a mountain of paper when the semester is over. The Rocketbook Smart Reusable Notebook allows users to write notes and sketch images that can transfer to the cloud via an app. When the book fills up, a simple cloth cleans off the pages. We might not be able to erase 2020, but at least these notebooks can offer a clean slate.
15. Weighted Blanket
Weighted blankets are having a moment. Not only do they keep people warm, but the extra weight also provides a sense of comfort, which can decrease anxiety. And with all the major COVID-19 mental health effects students are facing right now, anxiety reduction is key. A weighted blanket is the ultimate care package gift this year.
16. Mini Projector
Sometimes you go away for Thanksgiving break and return to find that your roommate has moved the "shared" common room TV into her bedroom — but that's a story for another day. Students rarely have the best TV set-up, and you can give them a nice boost with a mini projector. Options like the TOPVISION projector or AuKing Projector work with smart phones and laptops to transform any blank wall into a home theater.
17. Gentleman Shaving Kit
Most of us haven't worn real pants since March, but that doesn't mean we should look unkempt (well, at least on video conferences). If your son, nephew, or partner is looking a little shaggy these days, a nice shave kit can help. Brands like Viking Revolution and Gentlemen Jon offer premier shave kits that include oils, razors, and brushes. Gotta look sharp for those Zoom classes and internship interviews, after all.
18. Compact Rowing Machine
With a new COVID-19 spike on the horizon, gyms are facing another round of closures. In fact, many apartment and dorm gyms have remained closed all semester. One alternative workout option is a compact rowing machine. It can target the legs, arms, and back, and it's small enough to fit inside a one-bedroom apartment. Best of all, you can find them for under $200. Some options include the Sunny Health and Fitness SF-RW1205 model, which goes for $85, and the Lanos Hydraulic Rowing Machine, which goes for $160.
19. Paint by Numbers
Another pandemic trend we've seen lately is the comeback of paint by numbers kits. With a year that's often gone off the rails, there's something soothing about coloring inside the lines. When it comes to choosing a kit, there's a ton of variety. Some options include scenic landscapes, technicolor animals, and romantic impressionist art.
20. New Laptop
Let's get real for a second: One of the best gifts you can give a student is a new laptop. Is it pricey? Yes. Will it get a ton of use during the Zoom school era? Absolutely. Luckily, there are a lot of deals that can keep costs down. For instance, you can find an HP Chromebook for $280, an Acer Aspire for $350, and a Lenovo IdeaPad for $600. If you need more research ideas, check out our Best Laptops to Give Students in 2020 guide. Whatever you choose, an upgraded machine should make online group projects a little easier.
What a year. Who would have guessed 2020 would usher in Zoom School, sourdough bread frenzies, and paint-by-numbers kits? Luckily, any of these top gifts of 2020 can bring back a little cheer for the student in your life during this wacky holiday season.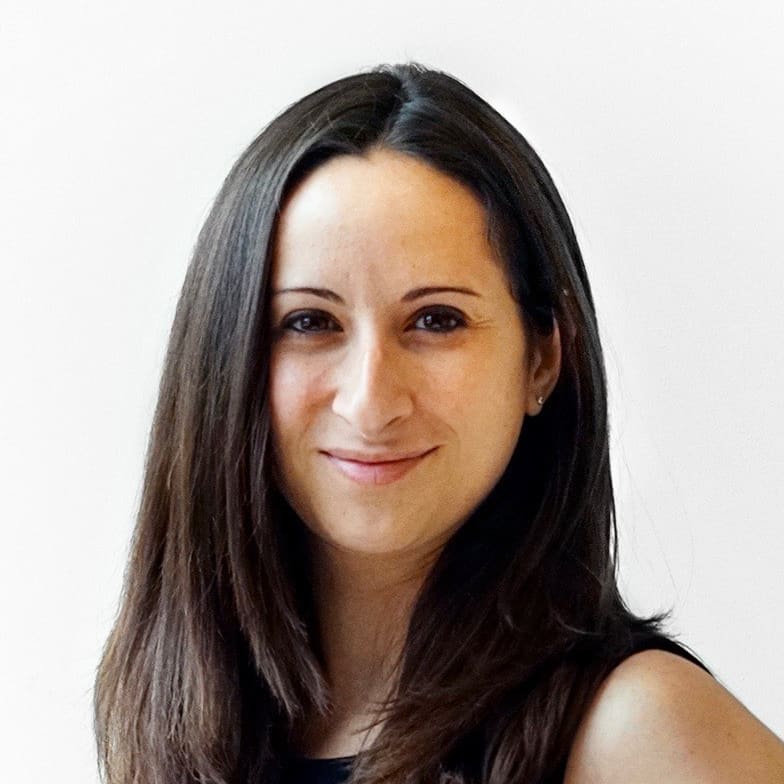 Jennifer Cuellar is a writer, editor, and content strategist who has worked with brands like TheBestSchools, Expedia, and Quicken. Her work has been featured on nightly news and radio segments, and helped earn three American Advertising Awards, among many others.
Header Image Credit: andresr | Getty Images
Learn more, do more.
More topic-relevant resources to expand your knowledge.
Popular with our students.
Highly informative resources to keep your education journey on track.
Take the next step toward your future with online learning.
Discover schools with the programs and courses you're interested in, and start learning today.