How to Vote in College: Everything You Need to Know
by Evan Thompson
Updated September 20, 2022
thebestschools.org is an advertising-supported site. Featured or trusted partner programs and all school search, finder, or match results are for schools that compensate us. This compensation does not influence our school rankings, resource guides, or other editorially-independent information published on this site.
Are you ready to discover your college program?
TheBestSchools Student
Voting Toolkit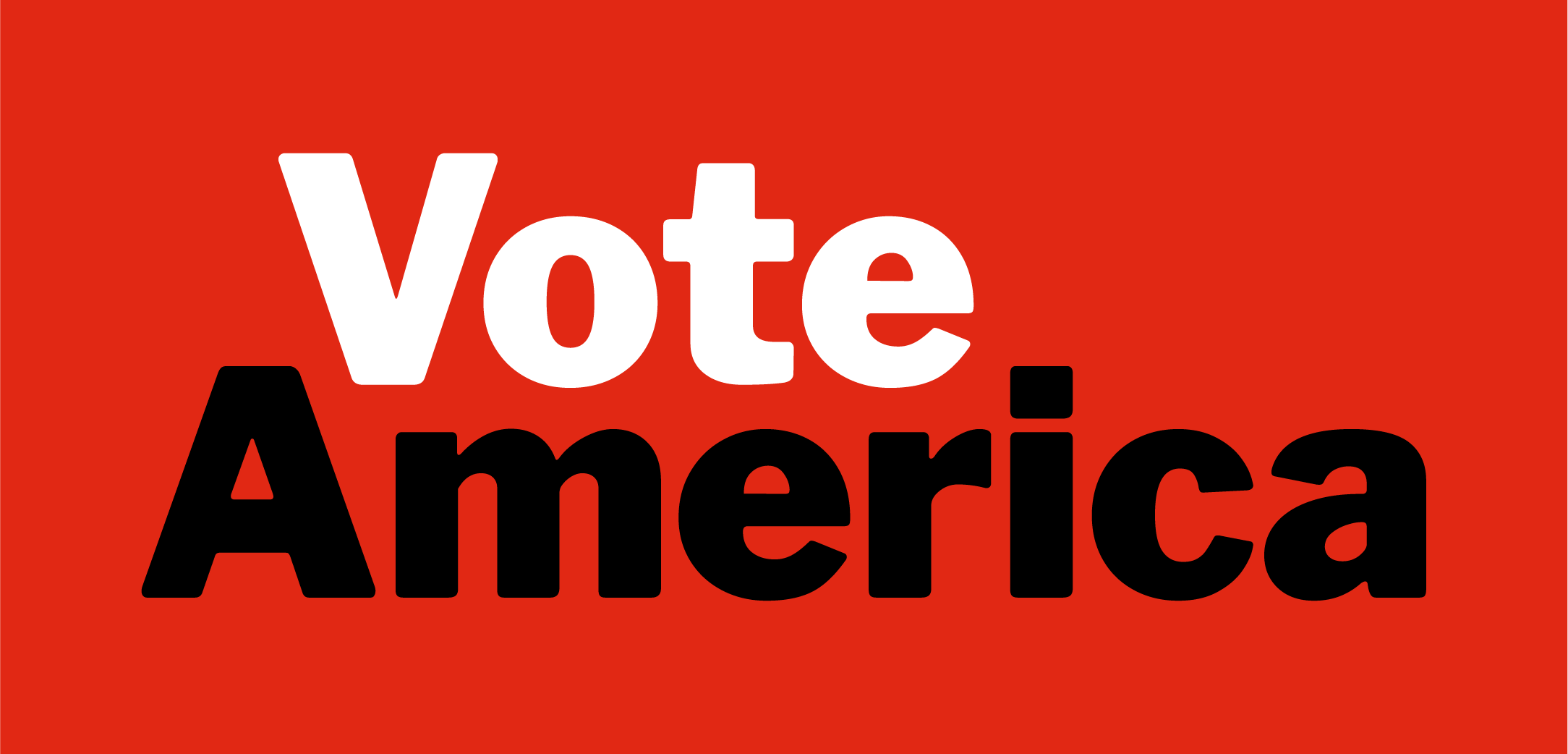 TheBestSchools is proud to partner with VoteAmerica to help drive the student vote in 2020. VoteAmerica is a nonprofit, nonpartisan organization dedicated to empowering underrepresented populations to exercise their right to vote. These tools will help you register, show up, and prepare for the election this fall.
Double Check Your Voter Registration Status
Get Your Absentee Ballot (Also Called Vote-By-Mail)
College students will play an essential role at the polls this fall.
One in ten eligible voters, or about 24 million Americans, are part of the generation born after 1996 known as Gen Z. This election year, many of them will vote for the first time.
Voters have a choice between two starkly different presidential candidates with contrasting visions for the country's future. Prominent issues like the coronavirus pandemic, climate change, gun control, and racial reckoning are on the ballot. Beyond the presidency, there are plenty of other crucial races as well: Control for the Senate is up for grabs, and the outcome of state legislative elections will shape the nation's congressional districts for the next 10 years.
In part because of COVID-19, this election also presents several unique challenges to voters, especially first-time participants. The coronavirus may push voters away from polling stations, and President Donald Trump's misleading attack on the U.S. Postal Service has unfortunately led some people to question the legitimacy of mail-in balloting.
As a college student, your vote matters. The policies of today will have a profound impact on you and the people around you for generations. As you prepare to vote this year, we're here to help answer any questions you may have about the voting process, and how to vote as a college student.
Registration Deadlines
Find registration deadlines and links to register in your state below!
How Do I Register to Vote?
You can register to vote online in 40 states and the District of Columbia (D.C.). You can also register by mail, in-person, or through curbside service at your local election office.
Each state has different voter registration rules, though you must be 18 years old to vote anywhere. In general, you'll need an address from which you plan to vote and an ID number (driver's license, Social Security number, etc.) to fill out the forms.
Think you're already registered? Double check your voter registration status. It's a good practice to check now and again, particularly since some states have laws that remove voters from the rolls if they haven't voted recently.

You can register online, by mail, in-person, or curbside.
What Is Absentee and Mail-In Voting?
Absentee votes are ballots sent to voters who choose not to vote in-person. Mail-in voting generally refers to the five states that only use mail to conduct elections: Colorado, Hawaii, Oregon, Utah, and Washington.
Both terms can be used interchangeably to refer to voting in states that do not require an excuse to vote absentee. According to a Washington Post analysis, 77% of Americans can vote by mail this election after numerous states dialed back rules in the wake of the pandemic.
Fear of catching COVID-19 while voting in person is a valid excuse in some states. But it is not in Texas, Louisiana, Mississippi, South Carolina, Tennessee, and Indiana, where most voters will have to vote in-person.

Absentee and Mail-in both depend on the Postal Service to cast your ballot.
How Do I Vote By Mail?
It's easy to sign up for a mail-in ballot. It takes just a couple of minutes to request an absentee ballot or to vote by mail.
Once it's time to vote, fill out the ballot, sign the envelope, then mail it or drop it off at a designated location by a specific deadline.
Make sure to follow the instructions precisely on your ballot. If you're not careful, you could miss voting choices on the back of ballots or incorrectly mark a selection. Any errors may disqualify your vote.

It's easy to vote by mail, but follow instructions exactly.
Should I Register in My Home State or College State?
You can only register to vote in one state. If you've moved out of state for school, you have to decide where to cast your vote. The state you choose affects how your vote counts in the 2020 presidential election, as well as state and local elections.
If you decide to vote in your home state while living elsewhere, you'll need to cast an absentee ballot. Make sure to request that your ballot gets sent to your school address and not your home address.
If you're an out-of-state student voting in your college state, you can register with your school address. In-state students can use their parents' address or school address.
You should check with your home state or college state for more details on registration requirements, registering, and voting. You can generally find this information through Vote.org, a state's Secretary of State website, or the board of elections.
If you have a choice about where to vote, you may want to consider picking the state where your ballot will make the greatest impact. For the presidency, FiveThirtyEight has a handy graphic that forecasts which swing states are likely to be competitive. Don't forget to assess Congressional and local elections too: Your vote can go a long way in plenty of races.

You can only vote in one state.
Is It Safe to Vote in Person?
In a recent story in The Atlantic, experts said that casting an in-person ballot is about as safe as going to the grocery store. That's encouraging news for voters who may have to participate in person, or those who prefer to avoid voting by mail.
Still, we're in a pandemic, and voting in person is riskier than submitting your ballot through the mail or a dropbox. During the Wisconsin primary elections in April, 52 people who worked at the polls or voted in person contracted COVID-19.
Polling places should have plexiglass barriers dividing poll workers from voters and disinfectant to wipe down commonly used surfaces and objects. Social distancing measures and fewer poll workers may lead to longer voting lines.
State officials plan to move voting locations to bigger spaces where voters can properly social distance, including NBA arenas, concert halls, and college sporting facilities. Make sure to confirm your polling place before you go to vote in person.

Voting in person is as safe as shopping, but wear a mask.
How Do I Vote Early?
Early voting allows you to vote before Election Day. In 2016, 36.6% of Americans voted early — many were working people, senior citizens, and people with disabilities.
Most states have early voting in person and by mail. The early voting period varies depending on where you live. Some states have shorter durations; others have eliminated voting on nights and weekends.
This early voting chart will help you with the time frames. Make sure you know the rules of early voting in your state before you cast your ballot.

Vote early to make sure it counts.
Will the Postal Service Deliver My Ballot in Time?
The United States Postal Service is warning many states that absentee and mail-in ballots may not reach polling stations in time to count. Registering and voting early ensures that your vote will get counted.
Ballot requests need to be submitted at least 15 days before the Nov. 3 election, according to the U.S. Postal Service General Counsel Thomas Marshall. He also suggested that voters put their ballots in the mail at least a week before the state deadline to receive them. If possible, try to vote well in advance of any deadlines.
Different states have different deadlines. In general, it takes time to get mail to voters and back. You need to request your ballot as soon as possible so that you can vote well before it's too late. At a minimum, you need to mail your ballot back one week before Election Day on Oct. 27.

Mail is slow, so register and vote in advance of deadlines.
How Are Ballots Verified?
There is no evidence of widespread voter fraud in the United States, despite claims to the contrary by President Donald Trump. Ballots are verified through several safeguards.
All ballots have precautionary measures to confirm voter identity and prevent fraud. However, the protocols for how to verify mail-in or absentee ballots are different state-by-state.
Some states only need a signature on the envelope. Others use a signature matching technique to confirm the voter's signature or require a notarized signature.
These precautions make it difficult to commit fraud. Statistically speaking, Americans are more likely to be struck by lightning than to commit voter fraud.

States have safeguards against voter fraud.
Can I Get Time Off Work to Vote?
You may be on the schedule to work on Election Day. Depending on where you live, you may not be allowed to take time off work to vote. Different states have different rules.
Some states require employers to give workers paid or unpaid hours to vote. Others let workers take time off to vote within a specific time frame.
You may be required to give your employer advanced notice, so your absence doesn't become an issue. It's best practice to do so anyway — you may find your boss supports your wishes to vote.

Some states give time off to vote; others don't.
Can I Still Vote If the Polls Close While I'm in Still Line?
With fewer poll workers and the need for social distance, voting in person may take longer than usual. If the polls close before you're able to vote, stay in line.
Everyone who lines up to vote is legally allowed to vote, even if there's still a line when the polls close. Election officials will keep processing voters until the line is gone.
If someone tries to stop you from voting, contact the Department of Justice Civil Rights Department by phone (1-800-253-3931), email (voting.section@usdoj.gov), or file a complaint on their website.

Stay in line, even if the polls close.
When Is My Deadline to Register to Vote?
Election Day is Nov. 3, but the clock is ticking for you to register to vote.
Many states require you to register at least 30 days before the election, whether you're voting in person or by mail. Only 21 states and Washington D.C. allow you to vote the same day you register.
It's best to double-check for any recent changes to election rules in your state; some may occur in response to COVID-19. Check Vote.org's COVID-19 page for more information.

Register ASAP.
College Students Voting Tendencies
A new report by Knight Foundation and College Pulse found that most college students plan to vote in November. Of the 4,000 full-time students surveyed by the organizations, 71% are "absolutely certain" they will vote this year.
Historically, college students haven't turned out to vote in force. But the national student voting rate jumped from 19.3% in 2014 to 40.3% in 2018, according to Tufts University's Institute for Democracy & Higher Education.
Could 2020 see another increase? Possibly. While a 71% turnout is unlikely, a surge from younger voters could make a big difference at the polls, according to Evette Alexander, the director of learning and impact at the Knight Foundation.
"If 71% of the 10 million undergrads at four-year colleges turned out, it would have a sizable impact on the election," she said in an interview with CNBC.
A majority of the surveyed students — 70% — would pick Joe Biden as their presidential candidate. Only 18% would vote for President Donald Trump.
Image Credits: SDI Productions | Getty Images, appleuzr | Getty Images, Scott Dunlap | Getty Images, mystockicons | Getty Images, SirVectorrr | Getty Images
Learn more, do more.
More topic-relevant resources to expand your knowledge.
Popular with our students.
Highly informative resources to keep your education journey on track.
Take the next step toward your future with online learning.
Discover schools with the programs and courses you're interested in, and start learning today.