Ultimate Safety Guide to Avoiding COVID-19 In College
by Evan Thompson
Updated September 8, 2022
thebestschools.org is an advertising-supported site. Featured or trusted partner programs and all school search, finder, or match results are for schools that compensate us. This compensation does not influence our school rankings, resource guides, or other editorially-independent information published on this site.
Are you ready to discover your college program?
It's the destroyer of parties, the scourge of college football, and the ruiner of large lecture classes. But COVID-19 isn't the end of the campus experience — though it will be risky.
Here's the hard truth: The coronavirus is deadly and highly contagious, and it quickly spreads through contact with infected people. Transmissions can occur through large droplets, through touching contaminated surfaces, and even through the air.
And yes, it affects college students, too.
If you're heading back to campus, you're probably wondering how to avoid coronavirus, beat a pandemic, and finish your studies simultaneously. We have you covered. Here's our ultimate safety guide for avoiding coronavirus in college.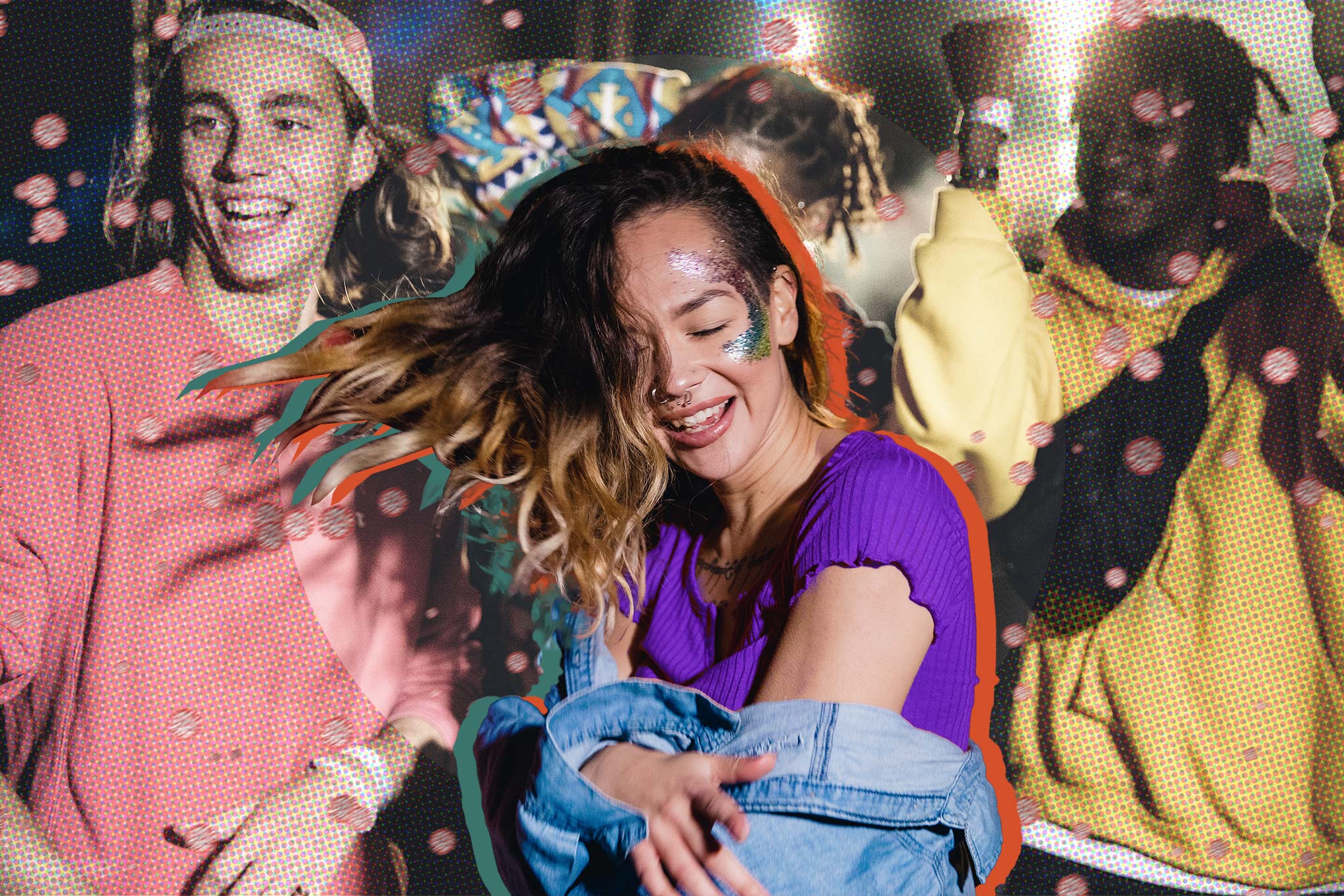 Partying. Maybe Just...Don't
Let's put it this way: Drunk people don't make smart decisions, even in the best of times. Do you really trust them to stay six feet away from you? Didn't think so.
You're probably not going to like this, but it's true: Parties spread coronavirus, and it's best to avoid them.
Don't believe us? There are plenty of examples of people socializing and getting infected: at house parties in New Jersey, on beaches in Florida, and during "COVID-19 parties" at the University of Alabama.
The risk is worse indoors. Small, airborne particles of coronavirus can infect people when they linger in the air, turning a house party into an infection zone.
This might not be as much of a problem if everyone wore a mask. Do you really trust that every college student will wear one while drinking, dancing, and hanging out with their friends?
But let's say you really, REALLY want to party. Fine, then. If you have to do it, the outdoor variety is probably the safest option. Don't forget to wear a mask and keep your distance from people.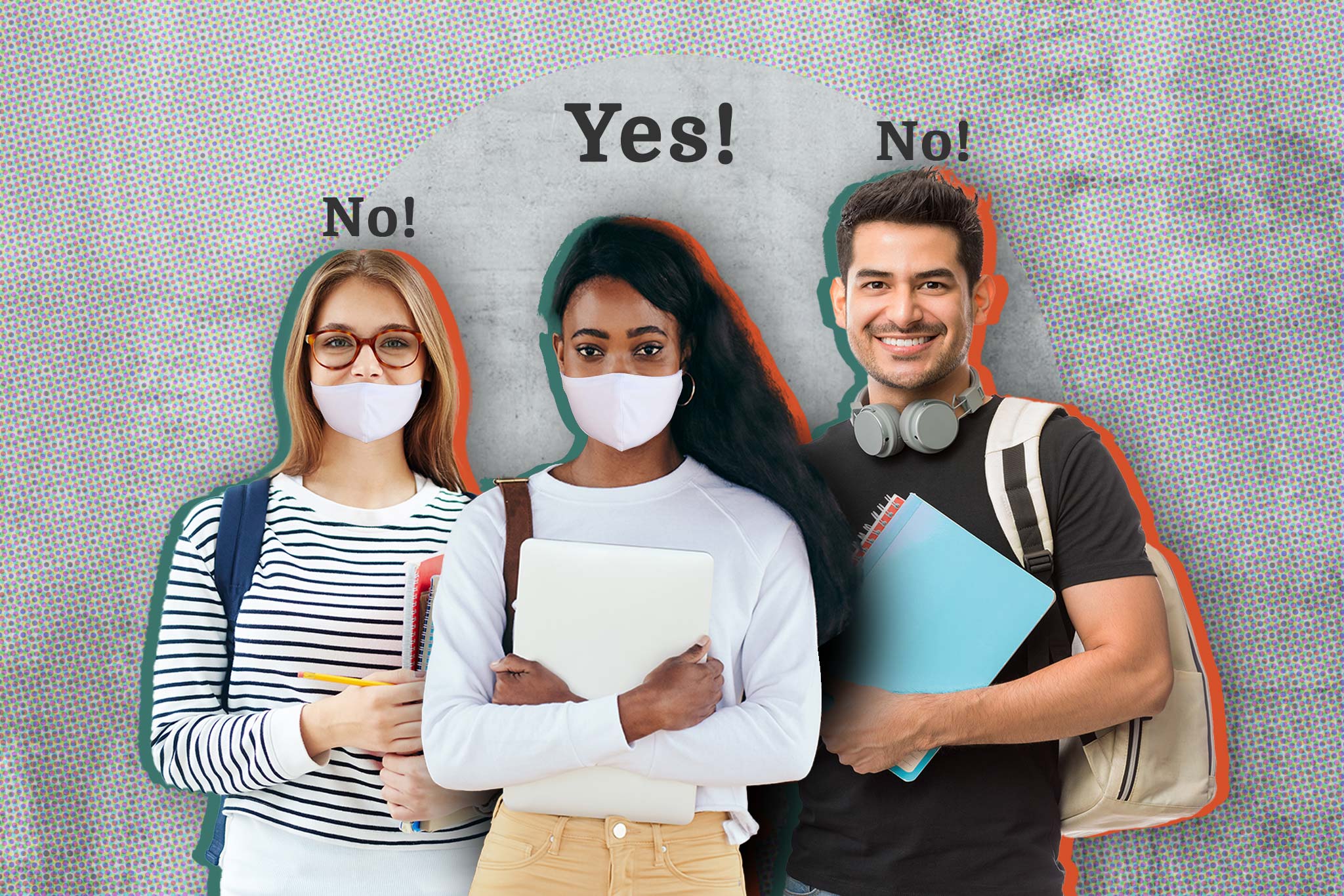 Wear a Mask. No Excuses
Imagine you have to sign up for a class called "coronavirus prevention 101" in the fall. Want to know the easiest way to fail the course? Not wearing your mask.
It's really that simple. Masks prevent the spread of infection. If 80% of Americans wore a mask, COVID-19 infections would plummet, according to a joint study by UC Berkeley, the Hong Kong University of Science and Technology, and an international team of scientists.
Masks are a way of life in some countries in East Asia, where there are far fewer cases and deaths than in the United States. College life will return to normal sooner rather than later if you do your part and wear a mask.
And don't just leave it hanging around your neck. Wear it over your mouth and nose whenever you're in a public place. Your school may even discipline you if you don't wear it properly.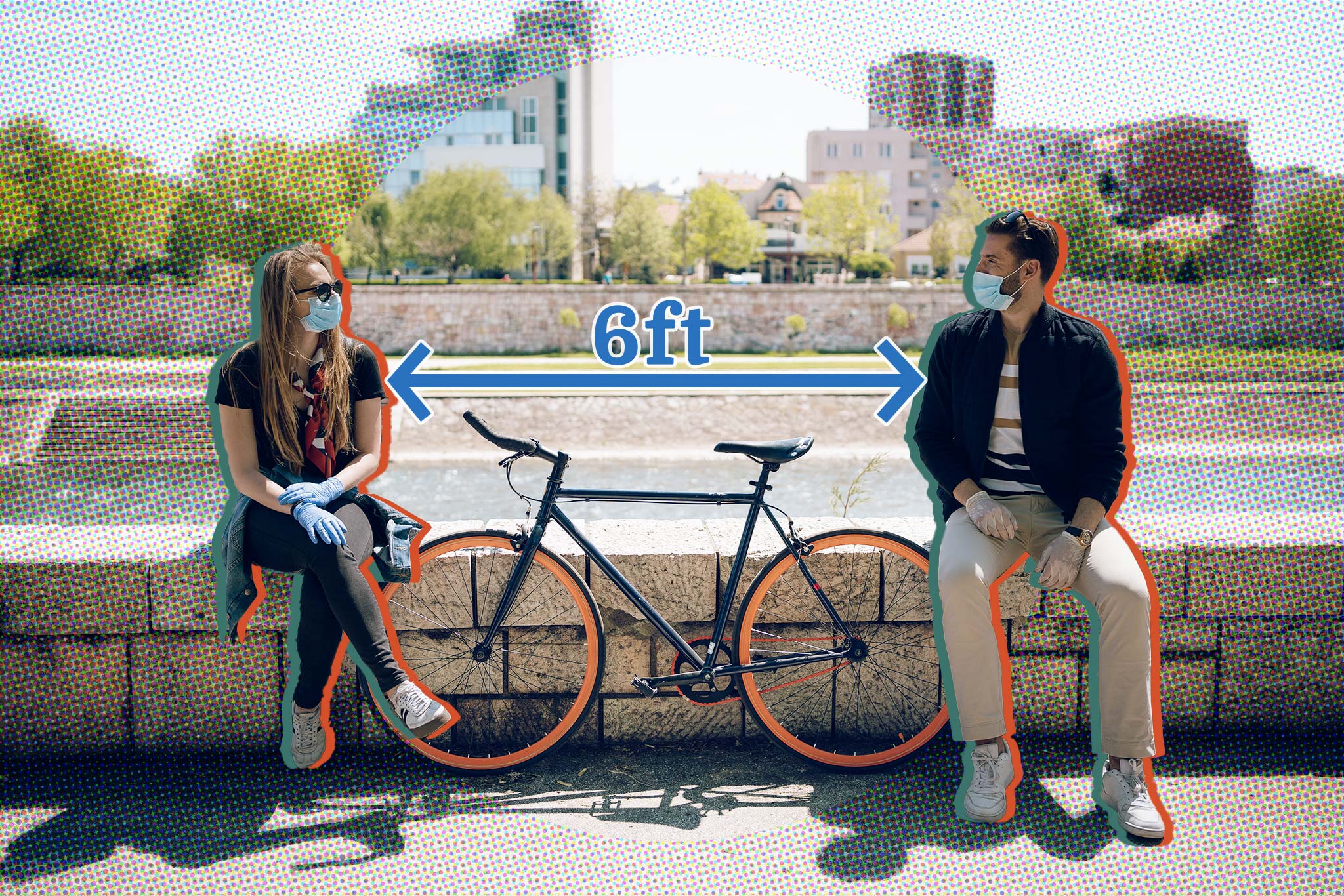 Embrace Social Distancing
Social distancing only works if you stay far enough away to avoid coronavirus droplets when people speak, sneeze, or cough.
But here's the problem: Part of the fun of college is meeting new people. You get to learn about where they're from, why they're in school, and their future goals.
That conversation now has to happen from a distance of six feet.
This may be easy to forget, especially if you run into an old friend. But remember: Social distancing is about protecting yourself and your friends.
Here's an idea: Visualize being surrounded by a personal bubble six feet in diameter as you walk around campus (easy enough if you've seen the 2001 film "Bubble Boy"). Or, pretend there's a 6-foot stick between yourself and another person.
It might feel weird at first, but it won't be as strange if everyone else is doing it. And you will have done your part to bring things back to normal.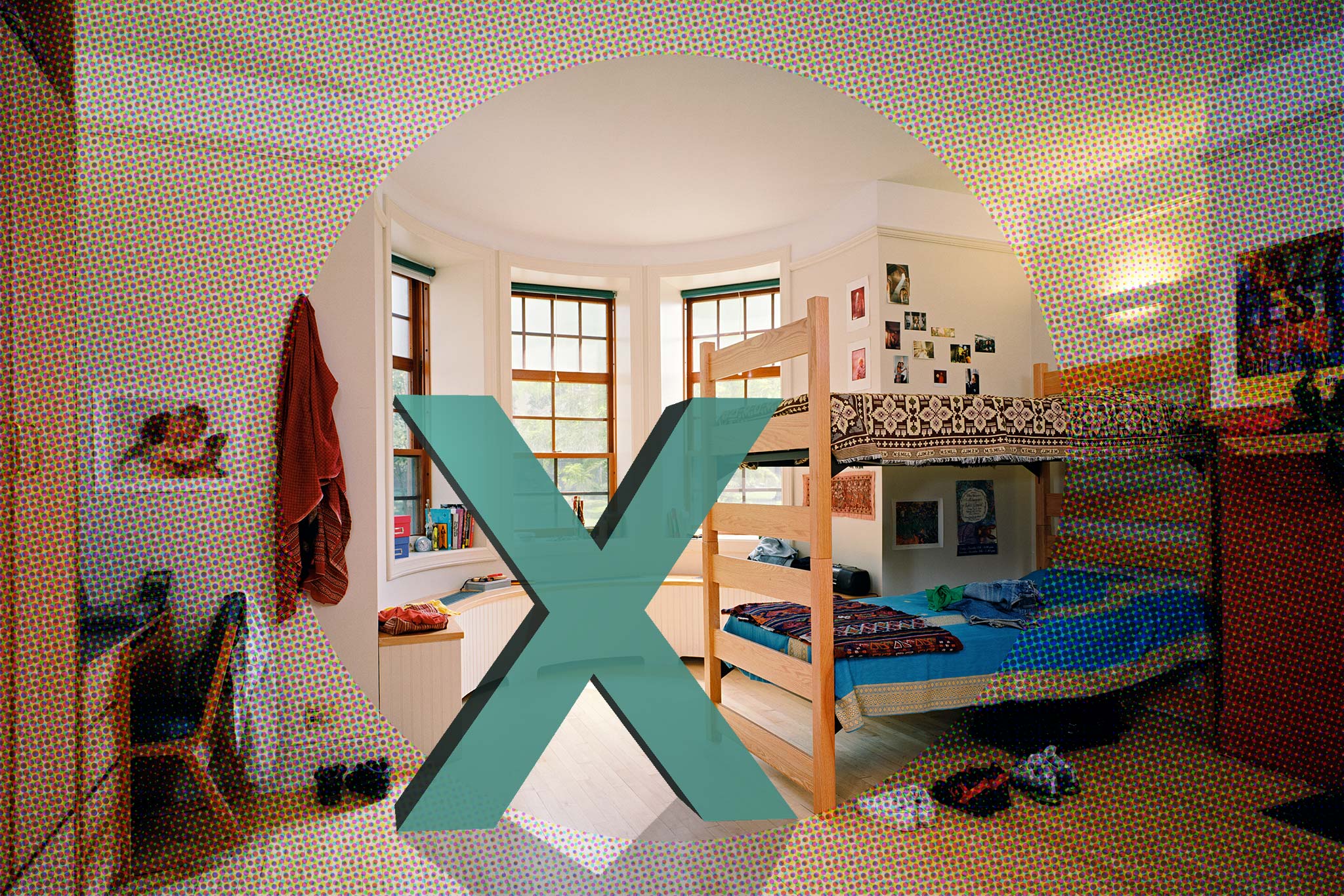 Avoid Roommates (Whenever Possible)
Introverts have it easy with this one. It's everyone else who needs to get with the program.
Self-isolation is crucial for avoiding coronavirus. It's the best way to separate yourself from people who are potentially sick — including roommates.
Don't assume that the place you live in is a COVID-19-free zone. Studies in New York City and Guangzhou, China, have found that the infection rate is higher in areas with high rates of household crowding.
Take extra precautions at home. Disinfect surfaces, avoid sharing things, and restrict the number of people in shared spaces, such as the bathroom, kitchen, or living room.
It may be impossible to avoid your roommates altogether, so be sure to wear a mask or limit interactions in the same space if you can.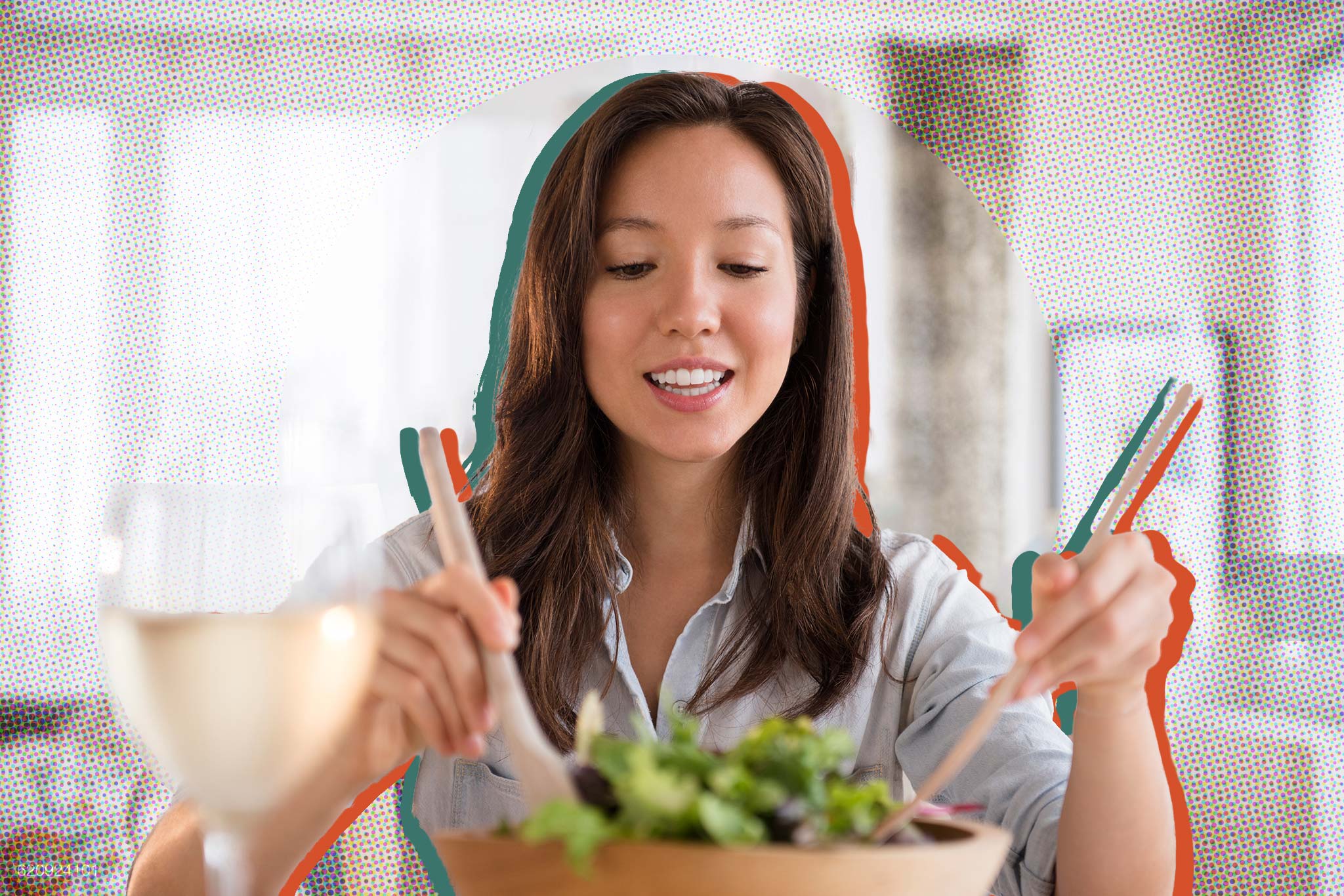 Campus Buffets Are Convenient but Risky
College dining halls already got a bad rap for causing food poisoning, but coronavirus has upped the ante.
The coronavirus typically spreads from one person to another through respiratory droplets or people touching an infected surface.
The chances of coming into contact with these transmission methods increase when you walk into an all-you-can-eat dining room where sit-down dining is available.
But who are we kidding? That may not stop you. Campus buffets are far too convenient. It just means you have to be extra careful.
While school staff will be diligently washing and sanitizing utensils, surfaces, and equipment, you should still be cautious. Aside from wearing a mask, make sure to wash your hands before eating or taking the food to go.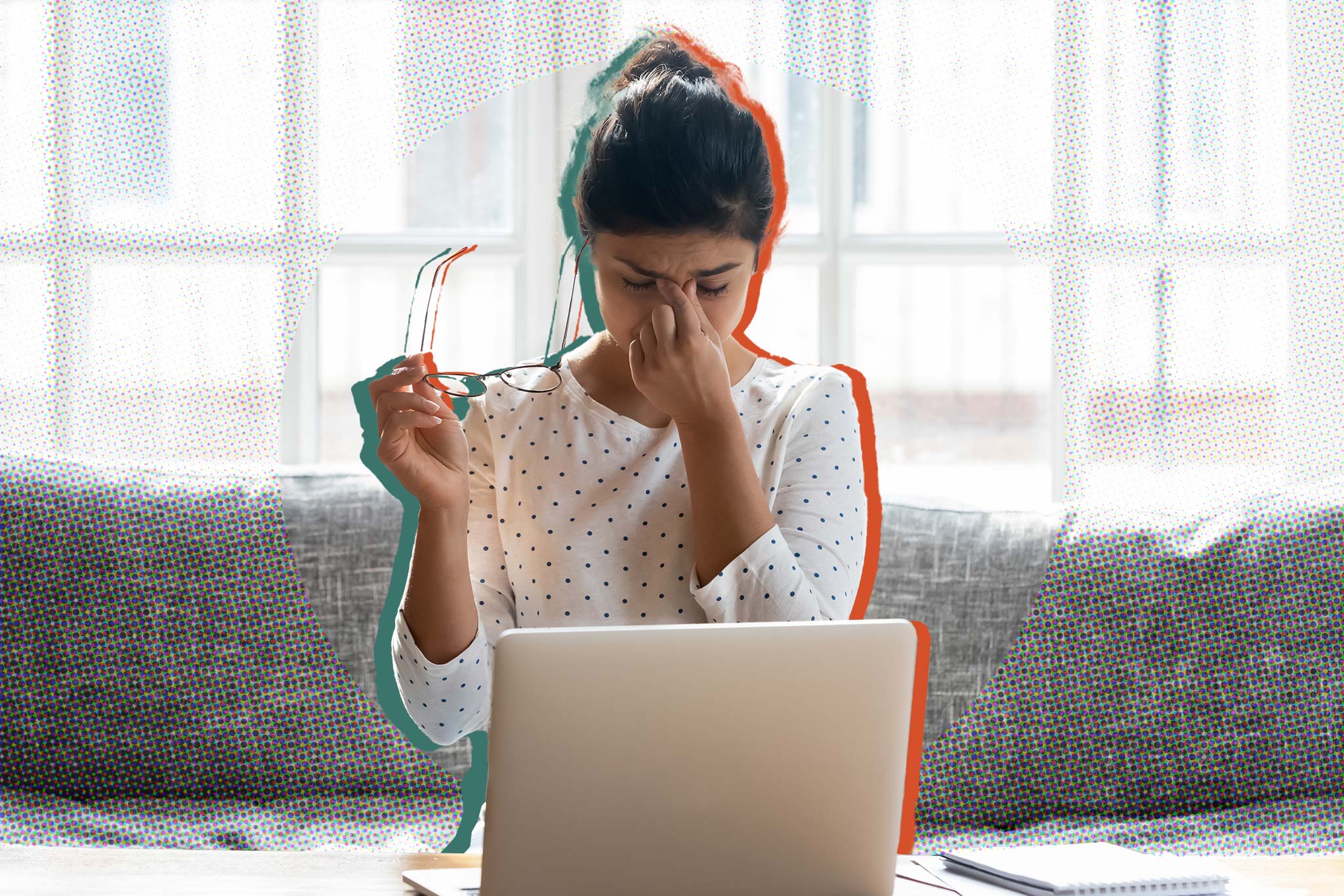 Stop Touching Your Face. Seriously
Health experts recommend that you not touch your face during the COVID-19 pandemic. But why?
The coronavirus is transmitted through mucous membranes in the mouth, nose, and eyes. If you touch your face after touching a contaminated surface, tiny droplets of coronavirus can enter your body.
But not touching your face is a tough habit to break: Participants did it around 23 times per hour in a 2015 study. That's more than 500 times per day.
The University of Maryland Medical System came up with tips to help you touch your face less often. They include using a tissue to scratch an itch, imagining your hands are dirty or keeping your hands busy with other tasks.
Here's an added bonus: Not touching your face can lead to fewer breakouts. Imagine being both COVID-19- and pimple-free — that's a good semester!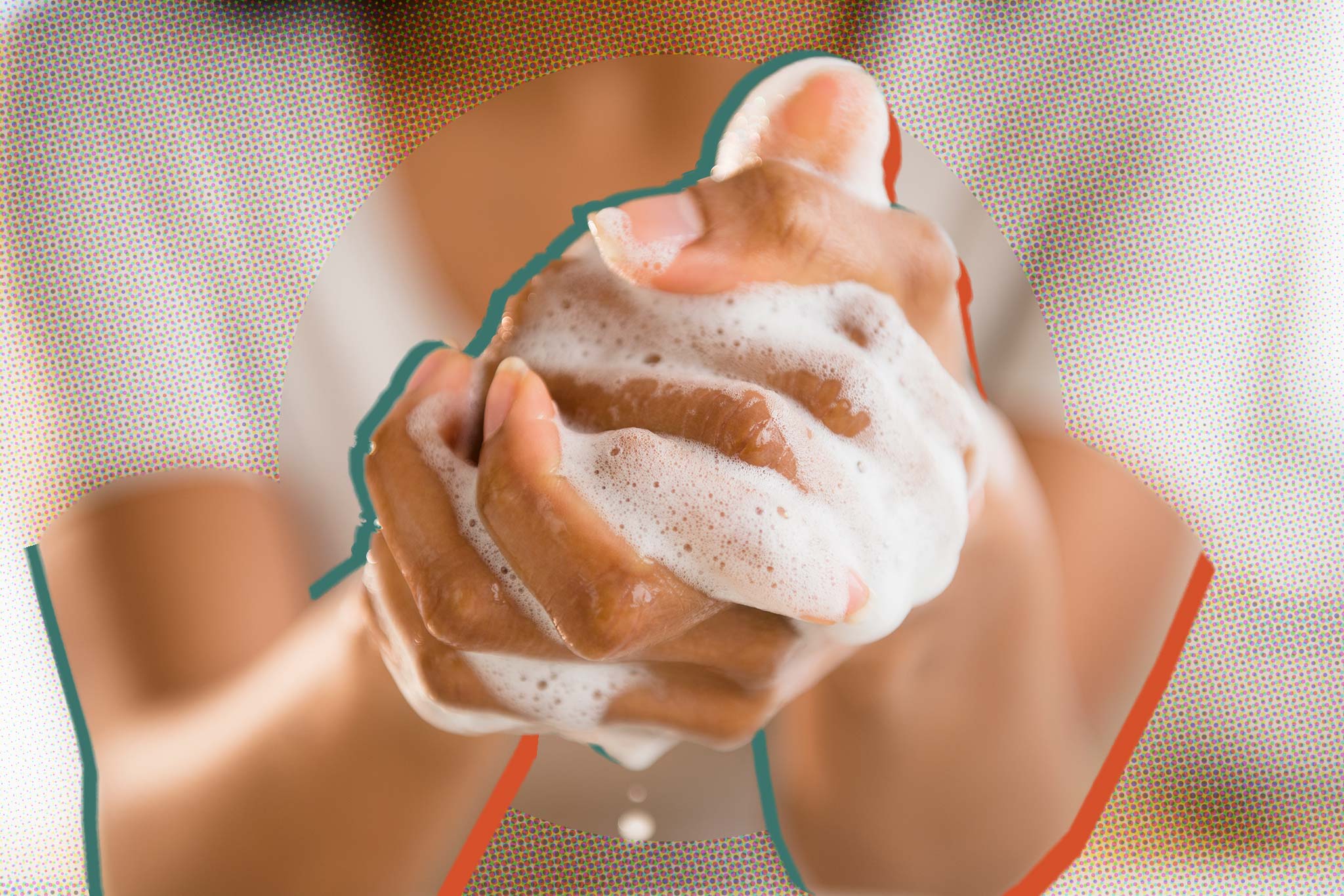 Wash Your Hands (Duh!)
There are never enough reminders to wash your hands. So here's one more — take it or leave it.
One of the best ways to protect yourself from coronavirus is to wash your hands regularly. This helps prevent droplets from a sick person or a contaminated surface from entering your body.
Wash your hands after you sneeze, touch a door, or use the bathroom. Do the same after you touch other possibly contaminated surfaces, including elevator buttons, doorknobs, and countertops.
One of the goals is this: Don't bring coronavirus back to where you live. And to that end, it's important to remember that you're most at risk when you're between washes.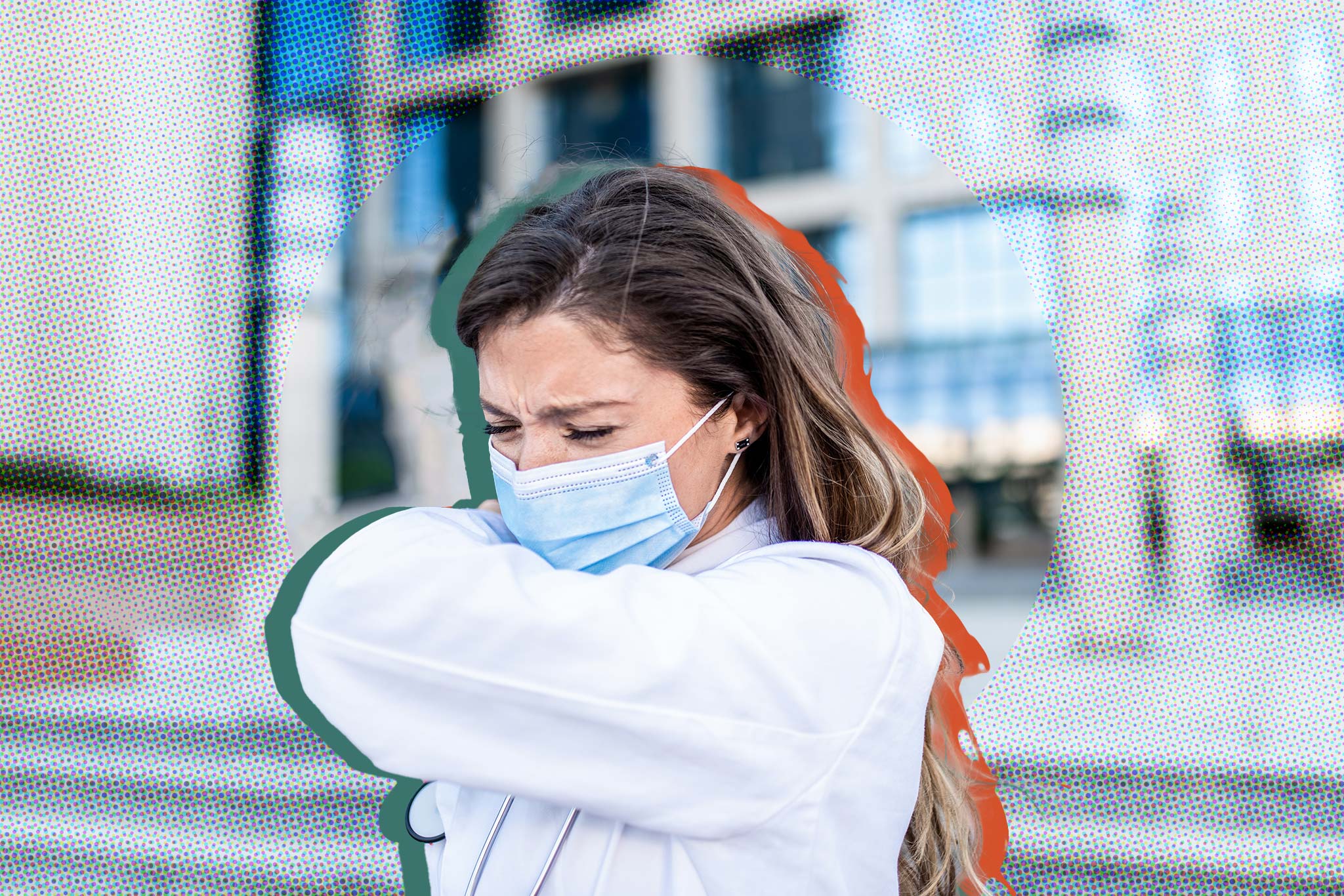 Learn How to Sneeze With Etiquette
Are you still sneezing into your hands? Gross. That has to stop during the COVID-19 era — and probably forever.
The Centers for Disease Control and Prevention recommends that you sneeze into your elbow or into a tissue. Otherwise, you'll be spreading airborne particles that can move 100 miles per hour and travel up to 26 feet.
By sneezing with etiquette, you're helping cut down on airborne transmissions and set an example for everyone around you.
Be the change you want to see. Or at least don't be a dingus.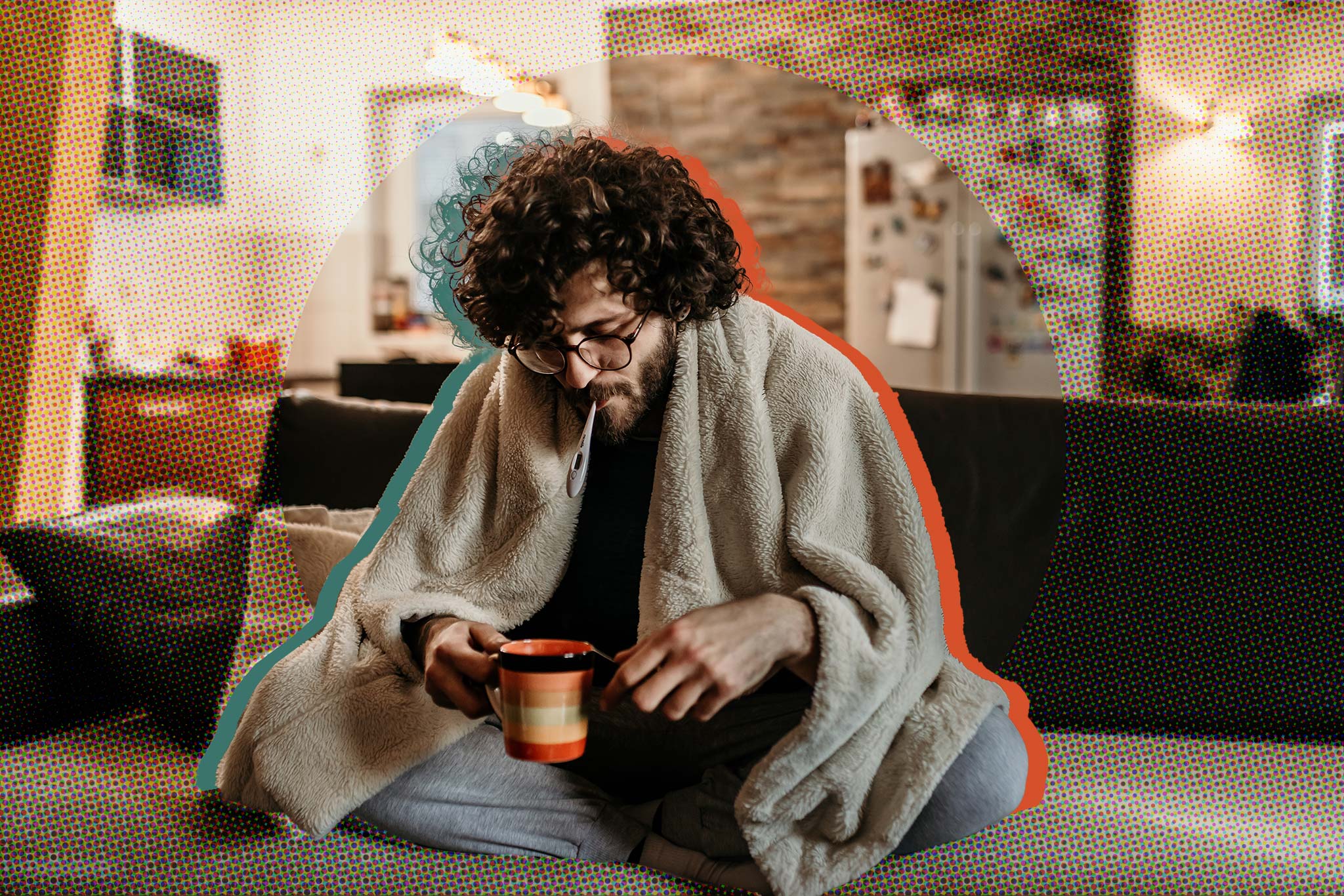 Feeling Sick? Don't Leave Your Dorm
Despite all the precautions, you may still catch COVID-19. Or you might catch something else — the flu is still out there!
In either case, don't be "that person" and show up to class if you're feeling sick. It's not worth spreading it to anyone else.
Tell your teachers that you'll be staying home to monitor your symptoms. If things get worse, you can get tested.
You don't want to be patient zero for an outbreak, do you?
Conclusion
The truth is that COVID-19 is scary. It's deadly and contagious, and we need to be careful. If everyone follows these guidelines, we may be able to prevent outbreaks on campus.
Make sure to hold your peers accountable, too: They also need to know how to avoid getting coronavirus. Say something if they're not wearing a mask, washing their hands, or social distancing.
And remember: COVID-19 isn't the end of the college experience. You can still enjoy yourself while being cautious.
Resources
News about the coronavirus is continuously changing. Pay attention to what the experts have to say as you study for midterms. Below are a few links to help you stay informed:
Evan Thompson is a Washington-based writer for TBS covering higher education. He has bylines in the Seattle Times, Tacoma News Tribune, Everett Herald, and others from his past life as a newspaper reporter.
Learn more, do more.
More topic-relevant resources to expand your knowledge.
Popular with our students.
Highly informative resources to keep your education journey on track.
Take the next step toward your future with online learning.
Discover schools with the programs and courses you're interested in, and start learning today.