Empathy, Science, and the COVID-19 Era
thebestschools.org is an advertising-supported site. Featured or trusted partner programs and all school search, finder, or match results are for schools that compensate us. This compensation does not influence our school rankings, resource guides, or other editorially-independent information published on this site.
Are you ready to discover your college program?
In 2020, we all became amateur scientists.
Those of us who obsessively followed news about the spread of COVID-19 took a crash course in epidemiology — the discipline that focuses on how infectious diseases can affect the human body, how they can spread from person to person (and even to and from animals), and how we can prevent the spread of viruses from one infected person to another.
Even if public behavior and policy decisions did not always follow the recommendations of epidemiologists and other scientists, the practice of science was at the forefront of public consciousness to a degree that I haven't seen in my adult life.
But the sciences cannot end a pandemic alone; in the case of COVID-19, individual and group behavior also needed to change. The data-driven conclusions of science should inform public health policy, but the humanities are what determine public opinion, action, and social well-being.
The Need for Empathy
There's no question that science has never been more vital to public health than it is now. But the knowledge generated by the sciences is of limited benefit without a corresponding attitude of empathy, which helps us take action to protect others and the community at large.
"Put in a folksier way, empathy is the act of putting yourself in another's shoes — both intellectually and emotionally — and then changing your behavior to accommodate the needs or alleviate the suffering of another."
What does empathy look like in the age of COVID? Empathy is wearing a face mask so you don't expose the virus to the person next to you. Empathy is staying socially distanced so you don't spread contamination in a crowded room. Empathy is providing emotional, mental, or even financial support to others so they, too, can stay safe and socially distanced.
Psychologists define empathy as a complex process that calls on understanding and emotion to take up the perspective of another. In its fullest form, it also involves action. Put in a folksier way, empathy is the act of putting yourself in another's shoes — both intellectually and emotionally — and then changing your behavior to accommodate the needs or alleviate the suffering of another.
Empathy is related to, but distinct from, sympathy, which is an emotional affinity for someone's perspective. The sympathetic person says, "I feel bad for your pain." The empathetic person says, "I feel your pain, and I want to do something about it."
Empathy is fundamentally an individual act oriented toward other individuals. We empathize with a family member, loved one, or friend if they are going through something particularly challenging — or, conversely, something happy or beneficial. The challenge of empathy, however, is applying it in the abstract: taking up the perspective and experience of people you may not know.
The absence of empathy shouldn't be seen as inherently mean or evil; it should be seen as a sensibility that has not been developed. College is a time that can give you the resources to develop empathy. It's also a time for the exploration of the self and the forming of strong bonds with members of your immediate circle, which can inhibit the cultivation of empathy.
Empathy and Social Behavior
The importance of empathy during the COVID-19 pandemic is especially apparent on college campuses. Colleges have, at times, shown a lack of empathy in their response to the pandemic, on many sides.
On the administrative end, some university presidents, chancellors, and governing boards were quick to take a quantitative, finance-driven approach to re-opening for the current academic year. How many infections can we tolerate while still running a (mostly) normal, in-person semester? How much will it cost to put safety measures in place and maintain a rigorous testing program, versus the revenue that a robust, in-person semester can generate?
"Students might feel personally safe — and even willing to take on the risk of contracting the virus — but empathy means taking the concerns of others into consideration."
For many students, this lack of empathy has been apparent in the number of large gatherings at many in-person universities — with those associated with football games being the most visible and extreme. For instance, a recent photo of a street scene in downtown Tuscaloosa, Alabama, following the national championship victory of the University of Alabama football team shows an alarming lack of concern for more vulnerable members of the community.
Students might feel personally safe — and even willing to take on the risk of contracting the virus — but empathy means taking the concerns of others into consideration.
In more normal times, a large, maskless gathering with yelling, hugging, and close physical contact would be a wonderful, memorable experience. But in the COVID-19 era, it reflects a lack of empathy for others who might be put in danger by such a "superspreader" event.
Empathy is a psychological building block that helps people rise above narrow self-interest; it is a means to access awareness of a wider world. A stronger cultivation of empathy might lead to safer behavior — celebrating with a smaller number of people, for example, or wearing masks when in larger public groups.
How the Humanities Can Cultivate Empathy
At the risk of generalizing, the humanities — including fields such as literature, history, philosophy, and the arts — are the most effective parts of the university curricula for cultivating empathy through both subject matter and instructional methods.
Science tends to adopt a stance of dispassionate objectivity — and we wouldn't want it any other way. Even though scientists can often choose particular disciplines — especially those in the medical and health fields — based on a high degree of empathy for others, the data-driven methods of science must prioritize numbers, measurements, and clinical objectivity to yield accurate and useful results.
The humanities include:
Ancient & modern languages
Literature and media studies
Philosophy
History
Human geography
Law
Religious studies
Art history
Not every discipline or course in the humanities will foreground empathy as a pedagogical priority. But there are certain built-in advantages to the humanities for promoting an empathetic orientation toward others. I will use examples from my own teaching and scholarship in the field of literature — specifically narrative literature — to make the case for the ways that humanistic, qualitative thought can cultivate empathy.
Puts you Imaginatively in the Shoes of Others
Surely, you've been absorbed in a novel, film, or TV show where you felt the anxiety, sadness, anger, or joy of a character. You've talked about these feelings with friends and formed social bonds through these discussions. On a fundamental level, the very act of reading a narrative almost always involves the focal points of individual characters, whose external descriptions and internal thoughts and sensations prompt feelings of empathy, even if they only appear as words on a page.
The same is true for art or history. These are disciplines that ask you to take up the perspectives of others and imagine that they are your own. This type of imagination is necessary to understand, for example, how someone with an existing health condition might be alarmed by a maskless gathering in public space.
Understanding that everyone brings different experiences and attitudes to a public health crisis is essential for finding equitable, democratic solutions to the many social challenges of a pandemic.
Connects You to Human Experience in Other Times and Places
This imaginative shift also enables transportation across time and space — whether through novels of Victorian England, or the art of the Renaissance, or the classical philosophy of ancient Greece. The humanities help to put our own experience in a broader perspective, comparing it with countless other cultural worlds through history — including prior eras that have suffered from pandemics, such as the global influenza outbreak of 1918-20.
One of the difficult challenges of the COVID-19 pandemic has been understanding how different groups in 2020 have responded to a message as simple as "Mask up to protect others." Empathy forces us to work through these differences, even if we wish to challenge them and change behaviors.
We can still disagree with those who wish to go to football games or restaurants or parties without taking safety precautions, but empathy can help us understand that those behaviors and attitudes have sources, rather than simply demonizing and dismissing those with whom we disagree.
Encourages Discussion and Exchange of Ideas
The humanities favor a pedagogy that models the open discussion and exchange of ideas. This may vary from institution to institution and classroom to classroom, but traditionally, the humanities have foregrounded the collective enterprise of discovering deeper, more complex ways of understanding ideas and cultures throughout history.
Even though the one-way delivery of knowledge can be effective in certain contexts, the heart and soul of the humanities is in the back-and-forth of dialogue and communal exploration. To listen to another's idea, internalize it, compare it with your own, and generate a new idea based on that process is a fundamentally empathetic action.
As the number of vaccinations rises and the number of new COVID infections falls, we can easily see how science has made a direct, decisive contribution to fighting the pandemic. It's harder to see something like empathy — much less the contributions to empathy made by the imaginative exercise of reading fiction, or discussing philosophy, or viewing art.
But many of us who teach in the humanities are committed to the idea that we don't just teach content; we also help nurture and encourage ways of seeing the world that take account of the experiences and attitudes of others — be they individuals or groups — in the hopes that we can be more socially responsible in thought, and ultimately, in action.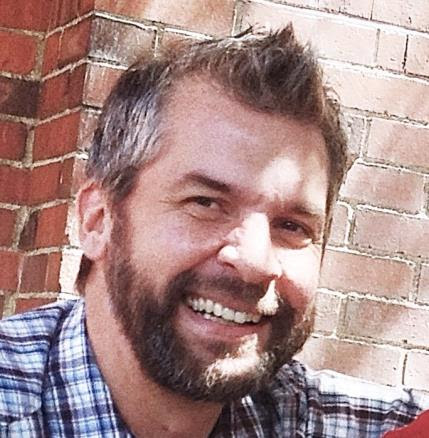 Jon Hegglund
Associate Professor of English at Washington State University
Header Image Credit: Westend61 | Getty Images
Learn more, do more.
More topic-relevant resources to expand your knowledge.
Popular with our students.
Highly informative resources to keep your education journey on track.
Take the next step toward your future with online learning.
Discover schools with the programs and courses you're interested in, and start learning today.