How I Learned to Teach in the Face of COVID-19
thebestschools.org is an advertising-supported site. Featured or trusted partner programs and all school search, finder, or match results are for schools that compensate us. This compensation does not influence our school rankings, resource guides, or other editorially-independent information published on this site.
Are you ready to discover your college program?
Going into this summer, I really hoped that I could return to the classroom at the beginning of fall semester in late August. Even as I knew that my own courses would be altered by the lingering presence of COVID-19, I still thought I could make some form of in-person instruction work.
I was scheduled to teach a face-to-face course in the Washington State University (WSU) Honors College, with an enrollment of 20 first-year students. The course, "Honors Writing and Research," asks students to engage with a broad, interdisciplinary topic that we examine through the lens of literature, film, and other sources. It involves considerable discussion, collaboration, and group work.
The work of the course culminates in a multimedia research project, which each student presents to the rest of the class. For many of these students, this project is a springboard to further research, often leading to a thesis topic or even graduate study. It is one of the most satisfying courses I have taught in my 18 years at WSU.
Even as the numbers of COVID-19 cases in the Pacific Northwest began to rise again in June, I still hoped that, with proper distancing, sanitation, and other precautions, my class could still meet once a week in the fall. As the summer drew on, and the COVID-19 situation worsened, I began to reframe the course for remote delivery. Eventually, in late July, the WSU administration took this decision out of my hands by moving all undergraduate instruction to an online format.
That decision brought me equal parts sadness and relief.
I held on to the possibility of returning to something approximating "normal" in the fall as a way of undoing the disappointments of the spring.
Sadness because, like just about all teachers and students, I desperately want to get back into the classroom. Breaking off a face-to-face class in the middle of Spring semester — and quickly converting it to an online format — was a necessary but profound disappointment. And I know the hasty transition was difficult for the students as well, with the added stresses of moving home, undergoing social isolation, and for many, living in precarious conditions.
I held on to the possibility of returning to something approximating "normal" in the fall as a way of undoing the disappointments of the spring.
On the other hand, my practical side recognized that transitioning fall classes to a remote format was the safest course of action for all in my university's community: students, faculty, and staff. With the spikes in positive cases, it seemed impossible that face-to-face instruction, not to mention the daily life of a large university, could proceed in a way that wouldn't unnecessarily jeopardize the health of many.
Yet, many universities are proceeding with a face-to-face semester, and we can already see how many difficulties that poses — to the point where the benefits of in-person learning are largely erased by both rigorous policies to protect health and safety, along with the climate of fear and anxiety that inevitably comes with extensive interpersonal contact during a pandemic.
Your Face-to-Face Experience Will Be Diminished This Year
Those universities that are proceeding with in-person learning are doing so with unprecedented restrictions, and these restrictions affect not just the classroom environment but the entire spectrum of the college experience.
But let's start with classroom learning itself.
Most institutions are instituting policies that require the following: distanced seating, mask wearing at all times, and partitions between instructors and students. These restrictions implicitly discourage interactive, collaborative, discussion-based learning and drive instructors toward a lecture-based model of delivery (ironically, the kind that is most easy to replicate in an online format).
Students will have difficulties speaking with one another, given the muffled sound of masks and the distance between seats. With covered faces, learners will not be able to discern non-verbal cues, which inhibits the clear, fluid exchange of ideas.
Given some of the photos that have been circulated on social media from university classrooms, the environment will not be conducive for dynamic teaching. In some cases, instructors will have to remain stationary — and often seated — as they lecture students from across a large room.
For those like myself, who are constantly on the move, making hand gestures, and using whiteboards, delivering lectures while remaining immobile and seated behind a plexiglass partition seems like the worst of all possible worlds.
For those like myself, who are constantly on the move, making hand gestures, and using whiteboards, delivering lectures while remaining immobile and seated behind a plexiglass partition seems like the worst of all possible worlds.
Beyond the restricted, awkward environment of the classroom, the activities and amenities associated with university life will be severely curtailed. Libraries will be closed, and student unions and other gathering areas will have restricted capacity. Intramural sports will be reduced or eliminated. Cultural events — plays, public lectures, musical performances — will be cancelled or moved online. Campuses will not quite be ghost towns, but nor will they bustle with the activity associated with the intellectual and interpersonal hum of college life.
All of these protocols, restrictions, and anxieties create a climate that diminishes a fundamental element of the college experience: freedom. For many, the college experience is not just about learning, but also living — often with autonomy and independence for the first time in one's life.
Along with the pervasive sense of worry, many campuses will be monitoring and surveilling students — whether through "health checks" that need to be approved by instructors, temperature screenings when entering buildings, or the removal of COVID-19-positive students to "quarantine dorms." While all of these measures make sense from a community health perspective, they will give campuses an entirely different, ominous feeling this fall.
In sum, the "college experience" will be, in the best case, transformed beyond recognition. And while I understand the desire to overcome and leave behind the social and interpersonal restrictions of the spring and summer, in many parts of the country, coronavirus is only on the spread. All of these measures to launch an in-person fall could quickly fall to pieces — sending students home and their courses online — just as we experienced with little warning in the spring.
Online Courses Will Not Be Ideal, but They Should Be Better
The good news — if any good news is to be found — is that your online courses will be better than they were in the spring. This may not be true for every single course, but instructors have at least had some time to consider online courses as online courses rather than hastily migrated face-to-face courses, and many universities are offering more robust instructional support for online teaching.
The good news — if any good news is to be found — is that your online courses will be better than they were in the spring.
Students, too, have more experience with online learning. Here are a few ways that learners this fall can assume more agency and take more responsibility for making their remote learning experiences more rewarding.
Communicate With Your Instructor

It's easy to fall into a sender-receiver model in an online course, especially when the benefits of regular face-to-face communication are removed. Feel free to get in touch with your instructor via e-mail if you have questions or suggestions. Many instructors will advertise availability for one-on-one Zoom conferences or office hours — take advantage of this to ensure that you are getting the most productive, engaging experience possible.

Build Community With Fellow Students

Perhaps the most unfortunate drawback of online learning is the creeping feeling of isolation one can have without interactions with your classmates. While there may be opportunities for connection built into the syllabus, you might start a discussion board, whether inside or outside the course learning management system (LMS), for less formal course-related chat. You're all going through a common experience, even if you're physically distant.

Learn Your LMS

Whether it's Canvas, Blackboard, or another provider, it's very easy to feel lost and overwhelmed by the architecture of your learning management system (and this goes for instructors, too!). Take an hour or two — preferably before the semester starts or early in the first week — to navigate through the system and discover how your course materials are organized. If you have any questions, asking them as early as possible may benefit the entire course.

Adopt a Mindset of Self-Guided Exploration

It helps to think of yourself as a learner who need not be limited by the parameters of the course. This is especially true for advanced courses in your major, or for courses whose topics are of particular interest to you. If your instructor has listed recommended or additional readings, seek them out. If not, inquire about further resources that will help enrich your understanding of a topic. You might think of the online course as a jumping-off point for your own self-guided exploration of a topic or issue.
This year, unfortunately, there are no good options. The COVID-19 pandemic has made the close, interpersonal environments of colleges and universities temporarily unsustainable.
However, this doesn't mean that valuable, enriching experiences aren't there to be had. It will take a bit more work — on everyone's part — but the reward for both instructors and students may be the expansion of our abilities to respond to educational challenges with innovation and creativity rather than frustration and low expectations.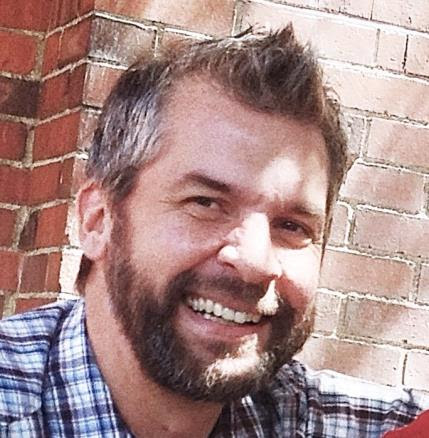 Jon Hegglund is an associate professor of English at Washington State University.
Learn more, do more.
More topic-relevant resources to expand your knowledge.
Popular with our students.
Highly informative resources to keep your education journey on track.
Take the next step toward your future with online learning.
Discover schools with the programs and courses you're interested in, and start learning today.