Pressure Builds on Colleges to Cut Ties With Campus Police
by Evan Thompson
Updated September 8, 2022
Throughout history, college campuses have helped spark long-lasting social change. The year since Minneapolis police killed George Floyd has been no different.
Ending police contracts, fundraising to fight racial injustice, and starting diversity initiatives are just a few of the ways colleges and universities have supported the Black Lives Matter movement. Often, these changes have occurred through student activists or collective action between students and administrators.
Here are some of the many notable examples of how Floyd's death has led to meaningful change on college campuses.
Credit: Fat Camera | Getty Images
1. Police Reform
The stand against police brutality has spread to colleges across the country. Students at the University of Iowa, Ohio State, and Northwestern have called on their schools to cut ties with city police departments and defund campus policing.
Two days after Floyd's death, the University of Minnesota announced it would no longer contract with the Minneapolis Police Department for security at large events and would limit collaboration to "joint patrols and investigations."
The decision came after the school's first Black student body president, Jael Kerandi, sent a letter to the administration demanding the university sever ties with the police completely.
"As a land-grant institution, statements professing appreciation of diversity and inclusion are empty and worthless if they are not backed up by action," Kerandi wrote. "A man was murdered. It is our job as an institution to exert whatever pressure we can to keep our students safe and demand justice in our city and state."
Although campus police officers are a common sight across the country, information about their presence is sparse. The most recent available data was compiled in 2011-12 by the Department of Justice, which found that more than 4,000 police departments and nearly 32,000 police officers operated on public and private college campuses.
About 75% of those campuses used armed officers. Most campus police officers were authorized to use a sidearm, chemical or pepper spray, or a baton. They were tasked with general crime prevention, rape prevention, drug education, alcohol education, stalking, victim assistance, and intimate partner violence.
In some cases, the presence of campus police has led to the killings of Black men. For example, between 1997 and 2015, four Black men were killed in altercations with University of Cincinnati police officers. The most recent incident occurred during a traffic stop. Cincinnati fired the officer responsible, replaced the police chief, paid a $4.85 million settlement to the victim's family, and guaranteed his children free undergraduate tuition and fees, totaling about $500,000.
The charges of murder and voluntary manslaughter against the officer were later dropped after several years of deadlocked jurors and a mistrial, though a federal review is ongoing.
2. Action Plans
Many college students have called on their schools to take action beyond condemning racism with statements. Instead, they've called on administrators to outline steps that will effectively address racial injustice.
In August, Foothill College created an extensive action plan to uncover and dismantle systemic barriers that disproportionately affect Black students.
Source: Foothill College YouTube Channel
By December, the school had taken steps to improve student service areas, such as admissions, financial aid, psychological services, counseling, and student activities. Some of those actions include:
Hire an expert on racial trauma in the Black community

Promote service leadership among Black students at Foothill

Hire an African American mental health ambassador

Conduct monthly meetings focused on Black Lives Matter efforts

Launch racial trauma training for counselors
Foothill also took a stance against performative activism. Recognizing that "false promises have been made at the expense of our communities of color," the school promised to post quarterly updates to keep its community informed and to "stay committed to racial justice for years to come."
"Even with the racial tension that's existed forever, we have had an equity gap for Black and Brown folks for many, many years," said Laurie Scolari, associate vice president of student services. "This allowed us to go, wait a minute, this is an urgent situation. It has been, but we needed this to really get us going and shift the way that we do our work."
Credit: Maskot | Getty Images
3. Student Organizations
When students weren't marching in the streets for racial justice, they were fundraising. Students from universities like Columbia, Florida State, and Brown launched fundraisers to support racial justice organizations. At Harvard College and Macalester College, students successfully lobbied for their schools to match donations totaling about $15,000 and $40,000, respectively.
In June, Cornell University students formed Cornell Students for Black Lives (C4BL) to amplify Black voices on campus. Their mission: ending explicit and implicit racism through activism and education.
For Sherell Farmer, a junior at Cornell and one of C4BL's organizers, George Floyd's death was the last straw. In 2014, she took to the streets in protest of Eric Garner's death by a New York Police Department chokehold.
"Seeing the same thing happen to George Floyd years later was heartbreaking," she said. "I already knew we, as a nation and as a people, had a long way to go and that we experience an America in which Black people's lives are devalued. George Floyd's death however, woke up so many people who were previously choosing to not get involved in this fight for valuation of Black lives and that is and was proof of some progress."
C4BL, a coalition of more than 200 student organizations at Cornell, set a goal of raising $5,000 for grassroots organizations that support racial justice. Within seven hours, C4BL received more than $10,000 in donations.
By the end of the fundraising campaign, C4BL raised $118,136. The funds were donated to various community organizations near the private university, including the NAACP Legal Defense and Educational Fund, Southside Community Center, Multicultural Resource Center (Ithaca), Greater Ithaca Activities Center, and the Audre Lorde Project.
4. Renamed Buildings
Princeton University and Monmouth University made headlines in June for removing Woodrow Wilson's name from two prominent buildings. Both schools cited the decision as being related to the former president's "racist thinking and policies."
A similar change happened at the University of Southern California (USC). In June, the school removed the name of the late Rufus B. von KleinSmid, a major leader in California's eugenics movement, from its Center for International and Public Affairs.
Von KleinSmid was the university's fifth president, and he expanded the school's international relations research, academic programs, and curriculum. But his active support of eugenics — he essentially believed non-white people with "defects" had no right to parenthood and should be sterilized — was "at direct odds with USC's multicultural community and our mission of diversity and inclusion," President Carol L. Folt announced in a message to USC.
Folt also acknowledged that the move only came after USC failed to meet years of demands from students, faculty, and staff to remove Von KleinSmid's name from the building. But the mass protests inspired by Floyd's death pushed USC to take action.
"This moment is our Call to Action, a call to confront anti-Blackness and systemic racism, and unite as a diverse, equal, and inclusive university," Folt wrote. "You have asked for actions, not rhetoric, and actions, now."
Credit: Michael Halberstadt Photography
5. Public Art
The front entrance of Mills College has turned into a canvas recognizing the Black Lives Matter movement. In October, Mills debuted a public art installation meant to honor Black lives.
The idea came after Mills student activists put up a Black Lives Matter banner demanding justice for Floyd, Ahmaud Arbery, and Breonna Tayor. Their activism inspired the college to dedicate space for a long-term public art exhibit that reflects its commitment to gender and racial justice, equity, and solidarity with the movement.
"I love that Mills could do something very public like this right at the main entrance to the campus," said Elizabeth Hillman, president of Mills College. "It's a place that everybody comes in. They can see it; it says, Black Lives Matter. It's a steady reminder of the impact of racial prejudice and anti-Black racism and, in particular, white supremacy on our communities and how we have to work to undo that."
Cristine Blanco and Yétundé Olagbaju, both 20B20 graduates of the college's Studio Art Program, are the first artists featured in the exhibit with their vinyl canvas titled, "Converging Flora." The artwork, wrapped around four pillars in front of campus, conveys gentrification and violence through naturalist sketches of local plant life and swatches of color.
"The intentionality behind the art and the meaning is not necessarily right in your face," Olagbaju said in a press release. "Coupled with the Black Lives Matter banner we've created there may be an inkling, though. Through color and composition, there will be a sense of something disrupting something else."
6. Statue Removals
In the years following the Civil War, many colleges and universities in the South built Confederate monuments in highly visible places on campuses. Critics claim they were not built as memorials but to reaffirm white supremacy and intimidate Black students.
Following George Floyd's death, students and activists across the country are forcing colleges to part ways with racist monuments — and some of those monuments are finally coming down.
In June, the University of Mississippi moved a Confederate soldier statue from a prominent spot on campus to a Civil War cemetery. The University of Nevada, Las Vegas also took down a statue of its Rebels team mascot, which critics claim is a Confederate symbol.
Other schools that have removed monuments and markers linked to racist figures in the wake of Floyd's death include the University of Florida, the University of Alabama, and Western Kentucky University.
Credit: Fat Camera | Getty Images
7. Student-Athlete Activism
College athletes, especially football players at big-time programs, realized their power to advocate for social change during the summer of 2020. Many actively use their voices and platforms to call out racism and racial injustice on their campuses.
Leveraging social media and their power not to play, college athletes are fighting for reforms. They've removed long-tenured staffers accused of racial bias, called for changing building names linked to racism, and backed social and political causes, such as removing a Confederate battle emblem from the Mississippi state flag.
Many college athletes also banded together to form intercollegiate organizations. One of them, College Athlete Unity, includes 600 students from athletics conferences across the country. Their mission is to "collectively address injustice and affect positive change using our privilege and considerable platforms."
8. Campus Mascots
Mascots are the face of a school, personifying the institution's spirit, history, and culture. But mascots can also represent an ugly side.
Two universities officially retired their mascots – which both happen to be "the Crusaders" – due to links between them and hate groups like the Ku Klux Klan.
The nickname references the religious wars between Christians and Muslims beginning in the 11th century, and Crusader imagery has been adopted by white supremacists. In fact, the KKK's official newspaper is even called "The Crusader."
In July, the board of trustees at Capital University in Bexley, Ohio, announced it would retire the Crusaders nickname and the mascot, Cappy. In February, Valparaiso University in Valparaiso, Indiana, followed suit by getting rid of its Crusader mascot.
"The negative connotation and violence associated with the Crusader imagery are not reflective of Valpo's mission and values, which promote a welcoming and inclusive community," said Valparaiso Interim President Colette Irwin-Knott. "The university has carefully evaluated this matter, including establishing a task force to conduct due diligence and garner feedback from the entire campus community, alumni, parents, and other key stakeholders. This is the decision that best reflects our values and community."
9. Diversity Initiatives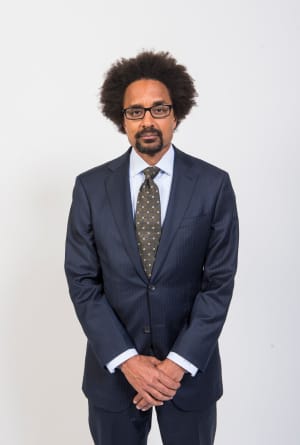 Credit: Rice University
Starting in the fall of 2021, incoming students at Rice University will take a course on diversity and cultural understanding as part of their required orientation. Faculty and staff will receive similar training.
The person in charge of this initiative? Alexander Byrd, the university's first vice provost for diversity, equity, and inclusion. Byrd, who is African American, was appointed to the new position in July.
Diversity training is part of the university's ongoing effort to address the impact of Floyd's death. In a statement in June, school president David Leebron and provost Reginald DesRoches stressed the need for "university participation in the response, both in improving our own institution and in making a contribution to solutions more broadly."
Byrd, a lauded history professor, is well aware that Rice did not admit Black students until 1964 — 52 years after the school was founded.
"Although the kinds of divisions, fears and hatreds that were so taken for granted at the founding of the university and that so fundamentally shaped its initial growth are no longer central tenets of American life, the university's success is bound up like never before in assuring that present inequities rooted in that past are acknowledged and addressed," he said in a press release.
If you'd like to submit an example of how your campus has changed, please email evan@thebestschools.org to be added to this list.
Header Image Credit: Alexander Image | Shutterstock
Learn more, do more.
More topic-relevant resources to expand your knowledge.
Popular with our students.
Highly informative resources to keep your education journey on track.
Take the next step toward your future with online learning.
Discover schools with the programs and courses you're interested in, and start learning today.