25 Fun Facts About the NCAA Tournament
by TBS Staff
Updated August 19, 2022 • 4 min read
thebestschools.org is an advertising-supported site. Featured or trusted partner programs and all school search, finder, or match results are for schools that compensate us. This compensation does not influence our school rankings, resource guides, or other editorially-independent information published on this site.
Are you ready to discover your college program?
March Madness Facts
The March Madness bracket is one of the beautiful equalizers in the world of sports prognostication. When it comes to making predictions, we're all equal parts genius and fool.
March 14th kicks off the most intense, compelling and unpredictable six-day stretch in all of sports. Dick Vitale will yell through your television about how awesome it is. We'll fondly recall the late Craig Sager, who never failed to flash a suit repurposed from a Brady Bunch davenport, and we'll welcome new courtside color. Sixty-eight teams will enter the ring but only sixteen will emerge. And from that Sweet Sixteen will rise a champion.
But beyond that, nothing is guaranteed.
Bold first-round bracket upsets or Final Four long-shots can make you look like the Amazing Kreskin or just an amazing bonehead. But that won't stop you from trying. 10% of the American population will pump $100 million into Las Vegas coffers as they check off locks and underdogs, sleepers and stunners, chokers and champions.
We consider it our job to provide educators with the unfair advantage they'll need to win the teacher's lounge pool. So as you make your picks, consider these 25 fun facts about the NCAA Tournament. They might even help you fill out a perfect bracket!
1. Your odds of filling out a perfect bracket are not good.
In fact, they are lower than your odds of winning the lottery, getting struck by lightning, and having a boa constrictor emerge through the pipes in your toilet all on the same day. Wallethub says your chances of nailing every pick are 1 in 9.2 quintillion!
2. The NCAA tournament may be the ultimate time-burgler. Wallethub estimates that hourly corporate losses will amount to roughly $1.9 billion as a result of workers whose productivity has been diverted by March Madness.
3. The NCAA says it doesn't want you to gamble on your bracket. Its official policy position is that "Fantasy leagues, March Madness brackets, sports pools, online sports bets and sports parlay cards are all forms of sports wagering. If you put something at risk, such as an entry fee, for an opportunity to win something in return, you violate the NCAA sports wagering bylaws."
4. No bottom seed has ever unseated a top seed in the first round. Everybody wants to look like a huge smartypants by correctly picking a No. 16 over a No. 1, but it is an act of hubris.
*Update: At the time of writing, this was totally true. But no longer, and kudos to the prognosticators out there who pegged the 16th seeded University of Maryland–Baltimore County Retrievers to topple top-seeded University of Virginia in the first round of the 2018 tournament. Incidentally, I wasn't among them. My bracket is a post-apocalyptic wasteland.
5. The lowest seed ever to win the tournament was the #8-ranked Villanova. The Wildcats took home the coveted net in 1985. The very next year, 11th seeded LSU became the lowest seed to crack the Final Four. That feat was repeated by George Mason in 2006 and VCU in 2011.
6. 2008 may hold the record for being the most predictable tournament ever. It is the only time that all four No. 1 seeds—Kansas, North Carolina, UCLA, and Memphis—locked horns in the Final Four.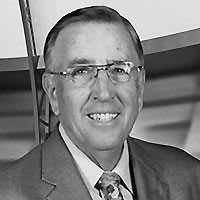 7. The phrase "March Madness" was first coined in connection with the NCAA in 1982 when sportscaster Brent Musburger uttered it during his tournament coverage. The phrase was ultimately at the center of a 1996 legal entanglement with the Illinois High School Boys Basketball Championship, which had been using it since 1939. The court proceedings led to the highly unusual decision granting each party its own separate rights to the "dual use trademark."
8. 1939 was also the inaugural year of the NCAA tournament. Only eight teams competed for the title, with the Oregon Webfoots emerging victorious over the Ohio State Buckeyes.
9. Though it is regarded today as the consolation bracket, the National Invitation Tournament (NIT) predates the NCAA by one year and was seen by many as the superior of the two tournaments well into the 1950s. In fact, between 1943 and 1945, the respective winners of the NIT and NCAA tournaments faced off against one another in order to secure a true national championship title.
10. Until the mid-1950s, teams were permitted to participate in both the NIT and NCAA tournaments. City College of New York is the only school to land titles in both brackets, accomplishing the singular feat in 1950.
11. New York College won both tournaments in 1950, but unfortunately, you couldn't call New York College's dual victory a distinction. The following year, four of the program's players were arrested in a point-shaving scandal that ultimately implicated 30 players at seven schools.
12. Notre Dame shooting guard Austin Carr set a tournament game record by sinking 61 points in a first round matchup with Ohio. No player has since threatened that record. NBA Hall of Famer David Robinson came closest in his Navy days with 50 points during a 1987 contest.
13. University of Michigan's all-time scoring leader, forward Glen Rice holds the record for points scored in a single tournament at 184, a mark he set in 1989. Duke power forward Christian Laettner owns the career record for 407 points scored across 23 tournament games. Certainly, the most famous of these points was his buzzer-beater to secure the 1992 championship over Kentucky.
14. If you're a fan of defense, you would not have been impressed with the 2nd round 1990 matchup between LMU and Michigan. The two combined for a 149-115 score, the highest total in tournament history.
15. The University of North Carolina holds the record for the worst loss in tournament history. The Tar Heels are widely recognized for their historical excellence but they also hold this ignominious distinction. In 1941, they set a record for ineffectiveness which still stands, logging a humiliating 20 points in a losing effort against Pittsburgh in that year's East Regional Semifinals.
16. Indiana boasts the youngest head coach to win a national title. When head coach Emmett "Branch" McCracken guided the Indiana Hoosiers to a championship in 1940, he wasn't that far out of college himself. At 31, he became the youngest man ever to coach toward a national title. He led his team to another title in 1953.
17. Only three men can claim champion status as both player and coach: Joe B. Hall registered both achievements with Kentucky, the tempestuous Bob Knight with Ohio State and Indiana respectively, and the venerable Dean Smith, first on the court with Kansas and subsequently on the sideline with North Carolina.
18. Only one coach has ever won both championships in the NCAA and NBA—current Southern Methodist University play-caller, Larry Brown who did it with the Kansas Jayhawks in 1988 (NCAA) and the Detroit Pistons in 2004 (NBA).
19. Though the tournament has been held for almost 80 years, only 35 schools have ever won the top prize.
20. Incredibly, no #5 seeded team has ever won a championship. Only Butler (2010), Indiana (2002), and Florida (2000) have risen from that humble ranking to the title game. None were victorious.
21. The University of Connecticut is the only school to have fielded men's and women's national championship teams in the same year…and they've done it twice! The Huskies ran the table in 2004 and 2014.
22. Prior to this year, the tournament has been played 77 times and the University of Kentucky has been invited 55 times. 17 of these appearances have ended in Final Four berths and eight in championships.
23. Marquette and Kentucky have faced off 10 times in the tournament's history. Amazingly, in spite of Kentucky's eight championships and Marquette's lone 1977 title, the Golden Eagles hold a tournament edge on the Wildcats by a record of 6-4.
24. Kentucky is pretty good but with 11 titles, UCLA is the tournament's most decorated champion. Ten of those titles were earned under legendary coach John Wooden, and seven of them came in a row. UCLA was the only college to top the ladder between 1967-1973.


25. Americans will eat a lot of pizza and drink a lot of beer in March. We all know who the real winners are. According to Wallethub, while American beer companies produce an average of 14 million barrels a month, that number will bloat to somewhere between 17-18 million barrels in March. Pizza orders also increase by 19%.
Popular with our students.
Highly informative resources to keep your education journey on track.
Take the next step toward your future with online learning.
Discover schools with the programs and courses you're interested in, and start learning today.