50 Inspiring Schools Meeting the Challenge
| TBS Staff
Are you ready to discover your college program?
<>Bad news about American education is all too common. American schools face gargantuan challenges, and radical change is needed to revive our sagging educational system. Yet simply lamenting the sad state of U.S. education does nothing to improve matters.

So let's turn the question around: Is there any good news about American education? Are there real-life examples of primary and secondary schools that face stiff challenges and yet have found a way to thrive? In this article, we focus on schools that exemplify the best in education, that by making the most of their circumstances inspire the rest of us!

The schools in this list are being recognized because they face many challenges and do so with resounding success. The challenges these schools must meet are not all the same. Some schools face challenges of overcrowding, lack of resources, and even poverty, while others face geographical or social challenges.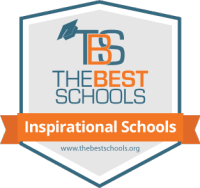 Each school in this list refused to allow its circumstances to hold back its students. We've scoured American schools for those that meet their challenges head-on, that continually raise their expectations despite their circumstances, and that offer encouragement and insights for educators everywhere.
Because the student bodies of the schools in this list represent all walks of life and all configurations of grades, it would be inappropriate to rank them. For this reason, we present them in alphabetical order.
50 Inspiring Schools That Are Meeting the Challenge
(Eastern, Kentucky)
Allen Central Middle School is a Title I school in Floyd County and serves grades 6–8. With the strong leadership of its Principal Wesley Halbert and the help of its 22 faculty, Allen Central middle school was able to raise its overall rating almost 13% in a single year.
Though finances are limited, the school provides them ample opportunity for extracurricular activities like band, music, dance, Student Technology Leadership Program (STLP), cheerleading, Beta Club, volleyball, baseball, basketball, and football.
ACMS actively encourages its students to value one another and the community they live in. Even though 70% of the students are eligible for the free or reduced lunch program, the school prioritizes teaching the students to look past themselves and to serve others.
At the beginning of each year, the students in STLP participate in fundraising activities for charitable causes like the Floyd County Animal Shelter, Susan G. Komen Foundation, or the Jordan Light Association — which assists families paying medical bills. This year, they collected canned goods for the homeless and made cards for American troops and residents of a local nursing home. In March, they collected "Pennies for Patients," and in April "Pennies for Puppies" — to aid the Dumas Rescue.
The list could go on and on. Allen Central Middle School should be commended, not only for improving their academic status, but also for inspiring their students to be responsible and compassionate citizens.
(Andersen Air Force Base, Guam)
Based on Guam, Anderson Elementary School is truly a melting pot of cultures. Due to their rich diversity, the school emphasizes foreign language learning as early as grade school.
Though the school is off the traditional American grid, its principal Willette Horne-Barnes and Assistant Principal Arthur Flores are committed to providing the same quality of teachers that the students would have in the states. Each faculty member is required to maintain his or her U.S. teacher certification. To encourage STEM learning, teachers are specially trained in "Engineering is Elementary," a program which promotes student collaboration and interactive lessons.
Being on an island so far away from the mainland, access to hard-copy books is a challenge, but Anderson Elementary has not let that limit its students. The school has amassed over 2000 Kindle, ebook, and audio books.
Anderson has met the challenge of elevating literacy levels by making reading fun with crazy activities like the NEA's Read Across American (or in this case Guam) "Grab Your Hat and Read with the Cat!" Activities include dressing as a Dr. Seuss character, Cat in the Hat Crazy Hat Day, or Crazy Hair Day. It is no coincidence that their students raised their reading scores collectively by 7% between 2011 and 2015.
Anderson also encourages students to conduct original scientific research. In February, PK–5th grade students studied the rhinoceros beetle and its effect on coconut trees, and then presented their findings to the community. Through AES's dedication, the student body has also raised their science scores by 8%, and their math scores by 6% in the last three years.
Anderson Elementary promotes student achievement by honoring students for both academic and character excellence. Students keep their mind sharp with the homework club, and their bodies fit with their popular jump rope program. Thank you Anderson Elementary.
(Chicopee, Massachusetts)
The students, parents, staff, and community of Chicopee are celebrating — as they should! Recently, Anna E. Barry Elementary School (AEBES) received the prestigious National Blue Ribbon Award (the first school in Chicopee to do so) as one of 48 schools in the country honored for closing the gap in education excellence.
Led by Principal Jonathan Endelos and Vice Principal Rachel Williams, AEBES has over 60 professionals and paraprofessionals for approximately 450 students in grades K–5.
The student population at Ann E. Barry faces their share of challenges with 70% qualifying for free and reduced lunch, 20% in special education classes, and 15% learning English as a second language. However, the people at Anna E. Barry E.S. refuse to allow these distinctions define them.
The 2014 school report card states that AEBES is meeting its gap-narrowing goals with 95% of students achieving the target goal for the school, including 91% of high needs students, and 99% of low-income students. A mere two years ago, these scores were all in the seventies! Recognizing their rapid advances, the Massachusetts Department of Elementary and Secondary Education has named AEBES as one of the 42 Commendation Schools.
Special education students tend to struggle with traditional classroom instruction. With such a large special-needs population, Anna E. Barry provides a bevy of technology, from iPads to smart boards. These interactive learning tools keep the students engaged and on-task.
The school allows students to extend their learning beyond Anna E. Berry's walls by offering regular field trips and participating in fundraising events for the local soup kitchen.
Thank you Anna E. Berry Elementary School. You have not only met your challenges head-on, but left them far behind in the dust.
(Arnaudville, Louisiana)
The tiny town of Arnaudville lies just north of Lafayette. The population is under 2,000 and the school has a little over 200 students in grades 4–8. Louisiana rates its schools using traditional A through F letter grades. Principal Elsie Semien leads a group of 35 faculty and staff members. In a few short years they have raised Arnaudville Elementary School's rating almost a full two letter grades, coming a few points shy of an A. Their accomplishments are best represented by listing their impressive statistics from 2014, each of which is an improvement over previous years:
21% performing above grade level (7% higher than state average)
66% exceeded expectations in English
65% exceeded expectations in math
47% of students with disabilities performed at or above grade level
13% higher than the state average for students performing at or above grade level
Principal Semien has not just raised academic standards, she is raising student moral — an important ingredient for success. Arnaudville's motto is "Teachers Teach, Students Learn, and Together We Grow."
The students live by the acronym BEAR, which stands for Be responsible, Encourage others, Act safely, and Respect others. Just in case the students forget, they are reminded every day by their mascot, the bear.
The school's website is a showcase of student achievement. No accomplishment goes unnoticed. There are photos of Honor Roll Students, Students of the Year, Students of the Week, and birthdays.
Despite their small population and economic challenges (almost 80% are eligible for the free or reduced lunch program), Arnaudville Elementary has refused to settle for the status quo.
Thank you Arnaudville Elementary. We truly believe you will not only reach your goal of being an A school, but you will do so with students who know how much they are valued and supported.
(Bergenfield, New Jersey)
Bergenfield High School has its own financial hardships, with 35% of students coming from financially disadvantaged homes. But beyond that, they have a staggering 65% of their student population for whom English is not their first language. Despite these difficulties, in 2006 Bergenfield students met all their math and English targets.
Meeting the minimum standards was not enough for the Principal Jim Fasano, Assistant Principal Rob Ragas, or Deans of Discipline Darren Massey and Rob Violante. They were determined to excel.
Within eight years, they managed to bring their students' 82% literacy score up to 98%! In a matter of 5 years they increased student math scores by 16%, raising it from 74% to an impressive 90%. Inspired by the No Child Left Behind Act, Bergenfield took the challenge and its school now has an impressive 100% graduation rate.
Bergenfield has also stepped up their AP program, offering 24 of the 34 possible classes. Whatever they are doing, it is working. This year, 31 students received the "AP Scholar" award. Eleven students were honored with the "AP Scholar with Distinction" award" and 15 students received the prestigious "AP Scholar with Honor" award.
In 2014, W!SE (Working in Support of Education) named BHS one of the top 100 schools for Personal Finance and awarded them the title of Blue Star School for their students' scores on the Financial Literacy Test.
The Daily Beast named BHS one of the top 500 high schools in the country, while the Washington Post named it one of the most challenging schools.
However, Bergenfield knows that academics aren't everything. They have heeded scientific research regarding the powerful affect music has on the developing brain. In 2015, Bergenfield was awarded a "Best Communities for Music Education" designation by the National Association of Music Merchants (NAMM) for maintaining an exceptional music program as part of the district's curriculum.
Congratulations Bergfield for surpassing your goals. Thank you for harnessing the rich benefits of music and producing well-rounded students.
(Bluewater, New Mexico)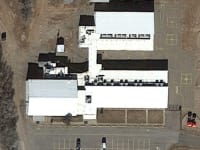 Bluewater Elementary School is a tiny Title I school with less than 90 students for grades K–6, but don't let their size fool you. In 2009, Bluewater received a National Blue Ribbon Award for dramatically improving school performance. Year by year, Bluewater Elementary has been acknowledged for their continuing progress. By 2012, they increased their math and reading proficiency scores by 5.71%, and 14% respectively.
New Mexico awards schools a letter grade (A, B, C, D or F) by averaging scores from individual from aspects like growth targets, opportunities to learn or graduation rates. Averages also include scores for subgroups within the school like race, socioeconomic status or learning differences.
Between 2013 and 2014, Bluewater raised its overall score an entire letter grade. Committed to the growth of all of it's students, the school raised its score two letter grades for the lower preforming subpopulation!
Their improvements continued year by year and in 2014, they were one of the 35 schools singled out as a Reward School by the New Mexico Department of Education and given a grade of A for achievement.
Thank you Bluewater Elementary for raising the bar for every student.
(Beaufort, South Carolina)
Bolden Elementary/Middle School (BEMS) is located in Laurel Bay, on Port Royal Island along the Atlantic Coast. It is surrounded by several islands and inlets — including the famous Hilton Head. The town of Beaufort has a population of 13,000. The school serves students in grades 3–8, with a student body of approximately 400 students.
BEMS is recognized for closing the gap, particularly among minority students. Since 2012, Bolden has raised its overall score over 8% throughout all demographics. Math and science scores increased by 6% and 7% respectively.
Bolden utilizes the AVID program (Advancement via individual determination) to encourage students to take initiative for their futures. The program, designed to aid in college readiness, is based upon a set of standards created by the National Council of Teachers of Math, Social Studies, and English/International Reading Association, as well as the National Research Council's National Science Education Standards.
But success isn't just about grades. It is about balancing one's academic and personal life, and enriching one's community. Bolden Elementary/Middle School provides their students with ample opportunity to participate in a variety of activities like band, athletics, National Junior Honor Society, Student Council, Sign Language Club, and the Junior Leadership program. Junior Leaders are students in grades 3–5 who participate in service projects. Teachers nominate students based on good character, dependability, responsibility, effective communication, leadership, and cooperation.
Bolden knows Leaders are not born. They are made. Thank you Bolden Elementary/Middle School for raising up a generation of leaders. You are truly making a difference.
(Boring, Oregon)
Living in a town called "Boring" has its disadvantages. But remember, it could always be worse (Hooker, Oklahoma anyone?). With a name like Boring Middle School, the student's need hardly be creative with their jokes. Led by Principal Tim Werner with a staff of 30 professionals and paraprofessions, BMS has decided that their school will be anything but boring!
The school has a major distinction of being one of the few schools to ever jump two grading levels in the span of one year, landing them in the top 10% of Oregon schools. This is a tough task for any school, but it is especially impressive considering that almost half of its student population qualifies for the free or reduced lunch program and over a third are classified as economically disadvantaged.
In addition, there are six different languages spoken at the school with 14% of the student body being English language learners. BMS's achievement rate is at 80%, but that is not its most impressive score. Oregon schools are graded on "growth," meaning what goals do they have year to year. BMS is one of the very few schools to be awarded a 100% for growth. Its trajectory has been set, and it is only going up.
Boring Middle School recognizes that college preparation begins now. They are also aware that no matter how proficient their teachers are, nothing substitutes for parent involvement. BMS has a Parent Teacher Club that meets once a month, raising money for the school via shopping programs or donations from community businesses.
Thank you Boring Middle School for valuing the role that your students' families play in their education. And thank you for preparing them for research and writing, two key aspects in college. You have certainly met the challenge, and are in no way "boring" while doing so. (We had to get at least one pun in there…)
(Brookville, Ohio)
Brookville may be small (population approximately 2,000), but they are proud of their high school, and rightfully so! Out of the 832 high schools in Ohio, U.S. News & World Report ranked Brookville High #81, putting them in the top 10% in the state, 8% in the nation.
Seventy percent of the BHS population qualifies for the free and reduced lunch program, but that has not stopped its principal Christopher Bronner from expecting great things from his students. Along with Assistant Principal Lynne Sayre-Nickell and 23 faculty members, Brookville High School boasts a 92% on-time graduation rate and a 93% graduation rate over five years.
Of the approximately 400 students in grades 9–12, almost 90% pass the state tests, and the "gap-closing" grade — the annual measurable objective which measures student success in achievement tests and graduation — is 100%. Students at BHS not only meet goals, but exceed them, with over one-third of the student body partaking in AP classes.
Brookville is like many schools, offering the typical high school sports, as well as golf, soccer, and swimming. Students can participate in FFA (Future Farmers of America), a community garden, yearbook, FTA (Future Teachers of America), NHS (National Honor Society), and Key Club. However, what really sets Brookville apart is their commitment to their motto: "...to inspire all students to achieve excellence and prepare them to become self-directed, productive members of society."
Students have community service quotas each year and seniors are required to participate in community service projects as part of character building exercises.
In 2014, BHS was one of only 48 schools to be awarded a National Blue Ribbon as an Exemplary Gap-Closing School.
Thank you Brookville high school for your exceptional commitment to both academics and good character.
(Papillion, Nebraska)
Carriage Hill Elementary School (CHES) is located in Papillion, Nebraska. Papillion has a population of approximately 20,000 people and in 2013 was noted by Bloomberg Business Week as the best Nebraska town in which to raise children.
Though it is classified as Title I, that is not what defines the school — achievement and success do. CHES students have an overall 92% success rate in reading, an 88% success rate in math, and a 72% success rate in science.
Carriage Hill was named a high-performing Title I Blue Ribbon School by the U.S. Department of Education, which should come as no surprise considering its principal, Kelcy Tapp, was named "Alumni educator of the Year" by Doane College that same year.
The school understands the technological nature of today's education, providing an online library full of resources, including supportive links for science, technology, English, math, and history. The website also provides online resources for art through interactive websites and games, as well as its own online newspaper.
Thank you Carriage Elementary for providing your students the resources they need to succeed.
(Fort Worth, Texas)
It has been a banner school year for Charles Nash Elementary School (CNES), which was awarded a National Blue Ribbon Award in 2014 and was one of 22 schools to be nominated for the 2015 National Urban Excellence in Education Award — a decision that will be announced at the National Center for Urban School Transformation (NCUST) in Dallas mid-May. Only five schools will be awarded this honor.
CNES is no stranger to honors. In 2014, it exceeded its state goals for almost every category.
Student achievement — 30 points past goal
Student Progress — 23 points past goal
Closing Performance Gaps — 24 points past goal
Post-secondary readiness — 48 points past goal
Not only did Charles Nash Elementary meet the state's standard, it was also given three Distinction Designations for being in the top 25% of schools closing the performance gap and for gains in reading and post-secondary readiness.
From 2012 to 2014, students at CNES increased their reading proficiencies by 7%, and math scores by 19%. Their fourth graders jumped from 86% proficiency in writing to a staggering 100%!
The mission of NCUST is to promote real and permanent change in urban schools using best practices based upon solid research. Writing is one of the most useful skills an individual can possess. Thank you Charles Nash Elementary School for giving your students a voice they might never have had.
(Chebeague Island, Maine)
Chebeague Island, 24½ square miles in size, is one of many islands off the coast of Maine, northeast of Portland. While it is only 11 miles from the mainland, it takes almost an hour and a half by ferry from the island to the coast at Portland. While some schools might wince at the challenges that come from being so far separated from the mainland, the part-time superintendent/principal Alton Hadley revels in this unique position.
Every aspect of island living is used as a launch pad for learning. Students and teachers alike at the PK–5 school comb the coast looking for miniature crabs and other exotic coastal fauna to add to the touch pool back at their campus, a virtual microcosm of their picturesque island. A grant from Recompense financed enough binoculars for each student to have his or her own pair, allowing them to observe wildlife from afar.
The school has a community garden and greenhouse, so the students can experience raising vegetables and making scarecrows. The school chef uses the vegetables from the garden in preparing meals for the students, while also sharing some of the crops with the local retirement community, "Island Commons."
Winter ice might intimidate some, but the school uses it as an opportunity for students to ice skate or build igloos during recess. Atlantic storms would frighten the best of us, but even these the school has leveraged to their advantage, conducting field trips for the students to learn how storms have changed the island landscape over the years. At every turn, the faculty and staff at Chebeague Island School Department translate their unique environment into a unique learning experience.
However, CISD isn't just about fun; they mean business. The scoring system for Maine schools is complicated. The schools have high scores both in overall proficiency and learning growth, averaging out to be an A overall.
Thank you Chebeague Island School Department. Your ten dedicated staff and faculty members have truly shown students what resourceful living is all about.
(Bryn Mawr, Pennsylvania)
Dr. Tina Sweeley-Kane has some big shoes to fill after Principal Angela Sorrentino retired at the end of the 2014 school year. Guidance counselor Marisa Woodworth and over 35 faculty and staff have had a front row seat as Coopertown Elementary School met it's state goal of "closing the achievement gap" by 100%, scoring a 93.3 by overall.
In math, overall the school was 92% proficient or advanced. In reading, 86% were proficient or advanced. In science, 99% were proficient or advanced; and in writing 85% were proficient or advanced.
Students participate in hockey, floor hockey, flag football, and track. The school's website proudly features pictures of students in academic and extra-curricular activities such as the second-grade play and the Young Writer's Day.
Thank you Coopertown Elementary for closing the gap and for showing us the faces of all the lives you are changing.
(Stilwell, Oklahoma)
The Dahlonegah School District has only one school, Dahlonegah Public School (DPS), which is in northeast Stilwell and is a PK–8 school. There are about 4,000 persons living in Stilwell, which is the county seat of Adair county, which has many other schools and school districts. There is also a 25-acre park in Stilwell called Adair Park where residents can camp and fish. Stilwell is about 180 miles east of Oklahoma City and about 10 miles west of the Arkansas border. Just 35 miles northeast of Stilwell is the Ozark National Scenic Riverways — the first national park that was created to protect a river system.
In 2011, the Oklahoma legislature changed the grading system for schools so that the school would have a single letter grade and a single numerical grade. In 2013, Dahlonegah Public School had a grade of 48, or an F. In 2014, they raised the score to 87, or a B+. In 2012, DPS had a C with a school GPA average of 2.32. That year, only 10 schools received a grade of F. The next year, DPS was one of 163 schools that scored an F because the legislature changed the grading formula to reflect more rigorous standards. Still, the leap for DPS is huge.
There are almost 200 students at DPS and they can participate in music, 4-H, computer lab, and a variety of sports. Students also keep a school/community garden. Jeff Limore is both the principal and superintendent of Dahlonegah.
(Lafayette, Louisiana)
Principal Jeff Debataz of David Thibodaux STEM Magnet Academy doesn't know the meaning of backing down. Between 2013 and 2014, every single are in which DTSMA was scored showed improvement, and the school's overall rating jumped an entire letter grade.
David Thibodaux STEM Magnet Academy is dedicated to the education of students in science, technology, engineering, and mathematics. Students incorporate these subjects into their learning and everyday lives by designing vehicles, creating solar cars, or launching homemade hot air balloons The learning theme for its fourth year is "Ready to Learn, Ready to Teach, and Ready to Lead."
There are over 600 students in grades 6–12. Almost one-third of their student body is performing "above grade level," and another 51% are perfectly on track, exceeding the state averages by 7% and 6% respectively. Among the students with learning differences, almost two-thirds are meeting or exceeding expectations. For students qualifying for free and reduced lunch, 71% are performing at or above grade level.
Schools however are not just ranked by how well their top performers are doing, but also by how disparate the divide is between the top and bottom performers. In this area, David Thorough STEM Magnet Academy is also excelling. They have 14% fewer students than the state average performing "below grade level."
Thank you DTSMA for bridging the gap, and giving every student the opportunity to succeed.
(Deerfield, New York)
Deerfield, a suburb of Ithaca, is about 240 miles from New York City and 230 miles from Montreal. Deerfield Elementary is a K–5 school with a population of just over 300 students.
The school is led by Principal Kelli McGowan and has a staff of over 30 professionals and paraprofessionals. In 2014, Deerfield Elementary School (DES) was named both a National Blue Ribbon Title I School and a National Blue Ribbon Exemplary High Performing School, and for good reason: Deerfield has been effectively closing the achievement gap in both reading and math.
This has not been an easy task. DES has been working diligently to incorporate New York's new, more rigorous core requirements that require students to demonstrate greater analytical reasoning skills and writing ability.
True to the axiom "an ounce of prevention is worth a pound of cure," Deerfield monitors student comprehension levels on a daily basis, identifying the children who are struggling before it is too late. Students who struggle on the practice exams or benchmark activities are given additional support via research-based interventions.
The staff at Deerfield understands that their role is only part of a child's success. DES regularly communicates student progress to parents so that the families of struggling students can participate along with the "Teacher Support Team" for that extra boost.
Thank you Deerfield Elementary. You truly understand that there is no better remedy than early intervention and parental involvement.
(New Castle, Colorado)
Elk Creek Elementary School (ECES) is located in the town of Newcastle, in a valley surrounded by mountain vistas. The school, which has an almost 50% Hispanic population, has approximately 285 students, 47% of whom are on the free or reduced lunch program.
This PK–4 school is led by Principal Lisa Pierce, who is new to ECES this year. There are 14 teachers, along with several professional and paraprofessional staff members. The school opened in 2008 to reduce the populations in surrounding schools.
The faculty and staff at Elk Creek Elementary School are very strategic on three specific fronts. First, they know that reading is the foundation for lifeline learning. ECES starts each year by providing students and families with a gift bag of books to foster a love of reading. These books are delivered during the Fall Home Visits. Throughout the year over 1000 books are given to students as incentives for their weekly success.
Secondly, ECES's strategy is "divide and conquer… together." Each teacher choses an area of specialization such as Family/Homework, Community, Response Intervention, Positive Culture, Attendance, or English Language Learners. The teachers then work together helping various subgroups of students reach individualized goals.
And finally, ECES knows that it takes a village to raise a child. Teachers are rarely alone in the room with the students. Elk Creek works to maintain a daily pool of parent, community, or high school volunteers available in the classroom. For students struggling with homework, ECES provides "Homework Café," an after-school support group run by staff and parent volunteers.
ESEC's efforts were lauded in 2012, receiving the "Colorado Governor's Distinguished Improvement Award." Thank you, Elk Creek Elementary School, for your constant vigilance and commitment to improvement!
(Metairie, Louisiana)
Metairie is a suburb of New Orleans and is on Lake Pontchartrain. The principal is Lisa Savage, who leads a staff of almost 50 people. EDES is a Title I school with approximately 400 students.
Named a 2013 Blue Ribbon School (as one of the exemplary improving schools), Ella Dolhonde Elementary School (EDES) has shown continued improvement in state assessment scores every year since 2008. The state ranked EDES an "A" school in 2014, a full letter grade higher than the year before.
Of the diverse population, 12% are English language learners and 77% are from economically disadvantaged homes. You'd never know it by their performance scores though. Of the students eligible for free and reduced lunch, 82% test at or above grade level, virtually indistinguishable from the school's overall average.
EDES is above average in every way — in all subjects, and among all demographics, including populations that are considered "academically struggling." You'd never know which students were classified as "struggling" though, since 64% and 71% of them exceed expectations in English and math respectively.
Note to educators: you can feel confident that your system is working when over two-thirds of the "struggling" students inside your walls surpass the "average" students outside your walls.
Thank you Ella Dolhonde Elementary School for refusing to be average. Who else in the country hosts a "Pi" night on March 14th every year on Einstein's birthday? (3-14? Get it?)
(Encampment, Wyoming)
The Encampment School has plenty about which to be happy. Their 2014 school report from the state shows that they are Exceeding Expectations — the highest of four designations the state can render after school data is gathered. They have exceeded the targets set by the state for their high school and are meeting or exceeding targets in elementary and middle school.
Encampment is a rural community and its school also includes the town of Riverside and 100 square miles of ranch, farm, and mountain lands. The rugged terrain attracts a variety of sportsmen (but usually temporarily) causing the school population to vary from year to year. It has been as low as 125 and as high as 160. This fluxuation presents a unique staffing challenge to 10-year veteran principal Mike Erickson, who heads Encampment K–12.
Despite their small size, Encampment K–12 School provides a wide variety of activities for its students, from the youngest to the oldest. In June of 2015, a trip is planned to Great Britain for a European Research Seminar, where students will experience many aspects of European life and visit many historically significant sites. Eight sports are offered for high school, including golf and rodeo.
Encampment faculty are proud of their students and it is common to see student work on teachers' walls. Student work and accomplishments are also prominently displayed on the school's website. One can find everything from the Young Author Winner (for which competition begins in first grade, in both fiction and non-fiction, and continues through twelfth grade) to student produced films, to the bell choir playing Christmas carols.
To learn more about Mike Erickson and the town of Encampment, read author Dave Almany's warm and thorough article of the isolated mountain town that endures winter weather eight months out of the year.
Thank you Encampment K–12 School. You roll with the punches and come out a champion every time!
(Eagle River, Alaska)
Fire Lake Elementary School in the Anchorage School District has almost 350 students in K–5, 38% of whom are eligible for the free or reduced lunch program. Programs for students include music, PE, art, bilingual, occupational and physical therapists and multicultural tutoring. Specialty staff includes special education resource teachers, an intensive needs teacher, and a pre-K/primary autism teacher. The school is led by Principal Lindsay Henry.
Students at Fire Lake improved their state assessment scores this year, giving the school an overall grade of 94.93 by the State of Alaska. Combined student scores showed that 91.53% of students were proficient or above in reading, 89.27% proficient or above in writing, and 87% proficient or above in math. The school achieved 100% growth for students in all subgroups.
Students at Fire Lake can participate in a variety of activities during and after school, including student council, a running club, Young Reader's Choice, Battle of the Books, a math derby, a spelling bee, snow shoeing, and cross country skiing, to name a few.
Additionally, there are several events during the school year, some of which are sponsored by the PTA: Dr. Seuss Week, Math and Science Night, Jump Rope for Hearts, Red Ribbon Week, the Talent Show, a science fair, and a field day.
Thank you Fire Lake Elementary School for giving your students such a variety of learning opportunities.
(Fort Walton Beach, Florida)
Fort Walton Beach High School (FWBHS) is just off of scenic Highway 98, which wends its way along the Gulf Coast of the Florida Panhandle from Panama City to Pensacola.
Prior to 1969, there was only one high school for the residents of Fort Walton Beach. When FWBHS was built, it served grades 7–10. The following year, grades spanned from 7–11. The third year, a junior high was built up the road and FWBHS was reduced to grades 9–12.
The first four graduating classes had been brought together when the school was not yet completed, and they had to share the other well-established high school building, going half days until FWBHS was ready. They were together when they first entered the brand new school, and were together the first year they got to play that other school in football. Those first four graduating classes ("The First Four") have their own website and frequently have reunions.
The school and community have undergone tremendous changes since graduating The First Four. For one thing, the school — like most high schools in Florida — serves grades 9–12. And while football may still be king, other sports, female sports, and academic/special interest competitions have come into their own, making a more diverse school that serves the interests of all students.
It is surprising that U.S. News & World Report has not ranked FWBHS, considering that students at FWBHS outperform the state in every area. The school had the highest math point gains in the county, and tied with one other school for the greatest improvement of the lowest 25% in math. Their scores are comparable with the school that U.S. News ranked as number 40. They have a 68% proficiency in reading, 79% in math, 70% in writing, and 86% in science.
Take note U.S. News & World Report! And thank you Fort Walton Beach High School. The best teachers are the ones who keep doing what they are doing even if nobody notices. Your students notice, and so do we here at TheBestSchools.org.
(Mobile, Alabama)
The principal of George Hall Elementary (GHES) is Melissa Mitchell, who has led her staff of over 20 to ever-increasing success in reading and math in this PK–5 school of almost 400 students. The school is named for the first teacher employed in the Maysville District. The vast majority of students live within two miles of GHES, and between 86% and 99% qualify for the free or reduced lunch program.
The change in Hall Elementary began in 2004, when it was one of the most under-performing schools in the state. It is now arguably one of the very best the state has to offer, with near perfect scores in reading and math. In 2008, it won a National Blue Ribbon Award.
In 2010, GHES was an Intel School of Distinction Finalist in Mathematics. That is a long journey from the early years in the new century when standards were raised to bring about change in the school's poor performance and teachers' lives were threatened, dead cats were hung from trees, and the school was vandalized.
It took almost 10 years of trial and error, but the school has emerged as one of the best in Alabama. Students receive enrichment in technology and other schools look to GHES's formula for making improvements in their own schools. The result is success and positive attitudes by community stakeholders and students alike.
To be a Torchbearer School, the school must have at least an 80% poverty rate, must have above the state average of students scoring Level IV on both reading and math state assessment tests. In other words, it must be a high-poverty, high-achieving school. In 2014, George Hall Elementary was named a one of only six Torchbearer Schools in the state of Alabama. It was the sixth year in a row they had received this honor, with a 99% proficiency in reading and a 100% proficiency in math. Prior to that year, Agnes Tomlinson was principal and led the school from its dismal 2004 standards to becoming a high-performing school. In 2008, GHES was named a National Blue Ribbon award winner.
(Hale'iwa, Hawaii)
One of the secrets of the success of Hale'iwa Elementary School (HES) in educating its 200 PK–6 students in this Title I School is community support from parents and volunteers from the nearby military base.
Active parents and community members strive together to make the students of this school on the island of Oahu a success. And they have been very successful, winning a 2014 Blue Ribbon Award for being both a high-performing school and successful Title I School.
HES scored in the top 25% of all schools in Hawaii, and their state achievement tests show continual increases in reading and math in grades 3–6 since 2006, when all students failed both math and reading state assessment tests. Overall the school has a 94% proficiency in math, a 92% proficiency in reading, and an 84% proficiency in science. There is 54% growth in math and 48% growth in reading. The state score for HES is 256 out of 400 points, a 14 point leap from the previous year.
The chronic absenteeism is only 13%, despite the fact that this rural area is home to some of the best surfing and fishing on the island — where the temperature never drops below 52 degrees or rises above 88 degrees!
To aid students in success, they are given physical and virtual resources such as band, the A+ after school program, Room of Rock, and the Junior Police Officer and Leadership clubs.
The principal of HES is Malaea Wetzel.
Thank you Hale'iwa Elementary School. Only those who have lived in paradise will fully understand how amazingly low your absentee rate is. Only the most effective teachers could inspire students to stay in and study when the whether is like summer all year long.
(Brainerd, Minnesota)
Harrison Elementary's website announces: "We believe Everybody is Somebody" and they truly believe it. The first day of school is proudly documented on YouTube, with a link on the website. In this K–4 school of over 250 students and 45 staff members, success has been growing from year to year. As a consequence, Harrison was one of 48 schools chosen for a National Blue Ribbon for Closing the Gap.
Once a month, the entire school meets to discuss how to act positively and responsibly, to recite the pledge, to discuss how to be a successful student, and to honor students who have exhibited superior character traits.
The school posts a monthly newsletter to inform parents of upcoming events and other important information. Parents, along with teachers, participate in a supportive group called the Harrison Family-Teacher Association (HFTA).
The principal of this Title I school, where 66% of the students qualify for the free or reduced lunch program, is Ms. Lisa Marie Morgan. Many children are from single family homes and due to the high number of rental properties in the area, the school population can be transient, making the challenge of continuity in behavior and learning more difficult. The faculty and staff at Harrison Elementary have marked their expectations and they are sticking to them!
Thank you Harrison Elementary for providing a haven of stability for a population whose life experiences might otherwise be unpredictable.
(Amory, Mississippi)
Monroe County School District is ranked by the state as a B School District; however, for the first time, one of Monroe County's schools has received an A rating from the state: the Hatley School. While there are only six sites in the district, it is the largest school district in northern Mississippi, covering the towns of Aberdeen, Amory, Becker, Hamilton, Hatley, and Smithville.
Hatley School is a K–12 school with approximately 1,100 students. Educating all students in one location has its unique challenges, but Hatley has three principals: Jeff Brooks (high school), Van Pearson (junior high), and Chris Kiss (elementary). There are 95 members of staff, from cafeteria workers to teachers, dedicated to one of the three levels in the school. Over 50% of students are from economically disadvantaged homes.
Both the high school and the junior high students have an archery team. Other sports offered include golf, cheer leading, baseball, and several others. Students can participate in band, drama, Fellowship of Christian Athletes (FCA), Beta Club, Future Farmers of America (FFA), and The Pride — a student leadership group of 25 students. Students have to have a teacher recommendation to participate in the latter group, and go through an interview process. Their mission is to help all students develop a sense of community, create leadership within the student body, and motivate students to contribute to the promotion of the school.
Thank you Hatley School. You have an unconventional model, but you have turned it into a thriving community with a healthy learning environment.
(Sweet Home, Oregon)
In 2013, Hawthorne Elementary School (HES) was classified by the state as a Level 2 school, the equivalent of a grade of D. In one year, Hawthorne brought its grade to a Level 4. Seventy-one percent of students are on the free or reduced lunch program, and 68% of students are from economically disadvantaged homes. Twenty-five percent of students have disabilities, and three languages are spoken in this school with an enrollment of 310 students.
Third graders scored 66% in reading and 37% in math; fourth graders scored 72% in reading and 55% in math; fifth graders scored 62% in math, 67% in reading, and 68% in math; and sixth graders scored 71% in reading and 60% in math.
The school uses a program called Gap Attack, which is an intervention for targeting reading and math needs of students to help close the achievement gap. Teachers use Positive Behavior Intervention and Supports to motivate good behavior instead of focusing on punishing bad behavior.
The school is in the Sweet Home School District and has a staff of 23, which is led by Principal Terry Augustadt. The Parent-Teacher Club meets on the first and third Tuesdays of the month.
Hawthorne is a Target Assistance Title IA school. There are three technology specialists who work for the district to help facilitate the use of technology in all classrooms.
Under Title X, the district provides services to assist students who are experiencing homelessness, so there will be no interruption to their education, with access to all educational opportunities. Every school has a Library Media Center that is open to students before and after school.
Thank you Hawthorne Elementary School. You meet your students where they are at, and understand the power of positive reinforcement.
(Idyllwild, California)
Principal Matt Kraemer has a history of promoting children, from his time when he was principal at Little Lake Elementary School, where he created the Super Kids Bowl — a sporting event complete with cheer leaders for special needs children — until today at Idyllwild K–8 School, where he and the staff work to help over 350 student achieve success.
Idyllwild K–8 is a Title I school that has been designated as High Achieving and a California Distinguished School by the state Department of Education. Its success has been a team effort, from district employees to parents to community business partners, who have donated over 4000 hours of service to the school. Two of these efforts come from a proactive PTO where parents advocate for the students and from a Site Committee that helps lead the instructional direction of the curriculum, which includes an artist in residency program and drama.
Students have a variety of after-school programs in which they can participate, from sports to tutoring to academic events such as the academic pentathlon and the science Olympiad. Students also have other opportunities to participate in enrichment activities through the efforts of teachers who provide, prepare, and promote a young author's creative writing publication, community contests, spelling bees, career day, different leadership programs, programs to study the environment, and participation in community activities.
Additionally, the school provides an after-school program called Students Achieving in Fun Environments (SAFE), which lasts until 6:00 p.m. every day after school, where additional learning opportunities are provided for grades K–5. The middle school students have their own program called The Zone, where students have opportunities to go on field trips. Both groups are provided with fun activities, as well as homework help and tutoring.
The mobility of families in the area has increased over the last few years, and 38% of children qualify for the free or reduced lunch program.
Thank you Idyllwild K–8 School for putting the fun back into academia and showing your students that there is more to learning than books.
(Frankford, Delaware)
A once-thriving town in the glory days of the railroad, Frankford is now a quiet rural community about 11 miles west of the Atlantic Ocean. When the town was first formed, canals were used for transportation. Several famous sea captains made their home in Frankford. Today, the town has a population of less than a thousand and this PK–5 school has an enrollment over 500.
John M. Clayton Elementary School of the Indian River School District is led by Dr. Charlynne Hopkins, Principal. Prior to 2010, when it moved into the newly refurbished John M. Clayton building, it was known as Frankford Elementary School.
In 2006, Clayton E.S. was named a School of Distinction. In 2010, it received the State Title I Distinguished School Award. From 2003 to 2010, it was rated a Superior School. In 2014, it was named a Blue Ribbon Title I School as well as a Blue Ribbon Exemplary High Performing School. The school has a mentoring program which is funded by a grant from the Carl M. Freeman Foundation (FACES). Over 100 volunteers work with students on a weekly basis. The school takes part in a Positive Behaviors Support program.
Thank you John M. Clayton Elementary School. You, your benefactor, and your volunteers are pushing your students to strive for excellence.
(Tyler, Texas)
It's not amazing when principals earn awards, but it is amazing when they win awards because their students nominated them. Dr. Kenneth Gay, principal of John Tyler High School (JTHS), was awarded the University Interscholastic League (UIL) District NSDA Principal of the Year Award by the National Speech and Debate Association (NSDA) after JTHS students nominated him. Dr. Gay has supported the speech and debate team from district to state level by attending many of the events and holding pep rallies for academic teams. The award honors principals who provide exemplary opportunities for student participation in speech and debate, as well as contributing meaningfully to the profession. Two JTHS students traveled to Austin for the Texas State Capital Congressional Debate Tournament.
Other awards of note include John Tyler High School's being named as an Honor Roll School by the National Center for Urban School Transformation (NCUST), and its meeting the state standard on state assessment tests with a Science Distinction in Biology and a 2014–15 T-STEM Designation.
JTHS is fortunate to have a partner in the community that assists students in business education by choosing high school seniors as Texas Bank and Trust Junior Board of Directors. Those students get hands-on training in entrepreneurship, investing in the stock market and other business ventures, credit worthiness, and how to create and live by a budget.
JTHS has over 2100 students, who are provided with a STEM Academy, AP classes, and a College and Career Center.
Tyler is a small community of approximately 90,000 people across 47 square miles in the heart of East Texas. Tyler is about 100 miles east of Dallas, 200 miles north of Houston, and 100 miles west of Shreveport, Louisiana.
Thank you John Tyler High School. In a state that often divides its school year into two seasons (football and non-football) you have managed to elevate intellectual prowess to the level of a full blown sport, while simultaneously training your students to take over Wall Street. Our hats are off to you.
(Warwick, Rhode Island)
In 2013, Rhode Island-CAN listed Lippitt School as one of 10 schools in the state with top performance gains with a greater than 10% upward change in proficiency. The truth is, since 2011, Lippitt has been making steady gains in reading and math in all grades. For 2014, the reading proficiency of students in this grade 3–6 school was 74.4%. The proficiency in math was 63.1%. Lippitt has shown steady gains since 2011, bringing up their averages.
Lippitt School is a Title I school led by Principal Martin Susla, with a staff of almost 50 teachers, therapists, and support workers. Special programs include Junior Achievement (which brings together community partners and high school students with appropriate training to help students move successfully from school to work), the Mentor Program (where professionals in the community mentor one child every week as part of the child's school day), VOWS (Volunteers of Warwick Schools, which provides volunteers to schools), a Parent University (where parents can learn how to partner with the school in promoting academic achievement and in consistent attendance), and the Cultural Arts Program (which is planned and operated by the cultural arts committee of the PTO), to name a few.
Extra-curricular programs include choir for the sixth graders, instrumental music instruction for grades 4–6, the American Automobile Association (AAA)–sponsored School Safety Patrol (which trains older students to assist younger students in crossing streets and riding the buses safely), Girls on the Run, and the Accelerated Learning Activities Program (ALAP).
Thank you Lippitt School. Not only do you provide excellent education to your students, you have taught them how to pay it forward to the students that come after them.
(New Martinsville, West Virginia)
The state of West Virginia has five designations for schools. The second highest is a Transition School designation, which means the school has met its target set out by the state, but may be having difficulty in one of five categories: high achievement gaps, low achievement, low adequate observed growth, low attendance, or low graduation rates.
Magnolia High School has improved 18.3% in reading since 2010, and improved 9.2% in math since 2010.
The community participates in supporting the school. The Rotary Club elects two Students of the Month each month. The school's website features photographs of students in athletics and extra-curricular activities such as band and dances, students at work in classes like science and art, and students around school.
The principal is Kathi Schmalz and the assistant principal is Mark Batton. There are more than 40 professional and paraprofessional staff members for grades 9–12. Students can take Spanish, art, different types of band, driver's ed, theater, agricultural sciences, business, and guitar, as well as core classes. Each department has a webpage, some of which provide additional learning opportunities.
Thank you Magnolia High School for continuing to advance scholasticism while producing well rounded students.
(Mangum, Oklahoma)
Mangum High School (MHS) is located in Greer County and is approximately 40 miles from the Texas border. It is about 153 miles west of Oklahoma City, and 160 miles east of Amarillo and 108 miles northwest of Wichita Falls, in Texas.
The high school has fewer than 200 students, who take part in athletics, an academic team, art, band, National Honor Society, student council, drama, and several other activities. Lori Cooksey is the principal and there are around 20 professional and paraprofessional staff members at the school.
In 2013, MHS scored a 69, or a D+ using the state's new grading criteria. In 2012, they had a B with an average student GPA of 3.34. However, MHS did not let the lower grade get them down: in 2014, they brought their grade back up higher than before, with a 90 or an A-.
Thank you Mangum High School. You took a hit, but you came out swinging and came out even further ahead. That lesson alone is more potent than any other ingredient for success.
(Lower Peachtree, Alabama)
The beginning of the 2014–15 school year was special for Monroe Intermediate School (MIS), the smallest public school in Monroe. They were awarded the prestigious Torchbearer School Award at the tenth Annual Alabama Torchbearer Schools Awards Ceremony. This honor is only awarded to schools with high poverty, high participation, and high achievement.
Only six schools were given this honor for this school year. To earn this award, a school must have an 80% poverty rate and 95% participation in the state assessment, while the students' scores in reading and math must exceed the state average of students scoring in Level IV of the ARMT+. Monroe Intermediate had an overall grade of 90 in reading and 94 in math.
MIS has several items on their website to give students inspiration and to help them with their work. There are links to reading, science, test preparation, social studies, and math websites, as well as a vocabulary building website. Children can choose to participate in basketball, Junior Beta Club, the PACERS cooperative (which is currently working on a school and community garden and a greenhouse project), and the Student Garden Association.
MIS has students in grades K–8 and is led by Principal Betty Madison, who has a staff of over 15.
Thank you Monroe Intermediate School. Very few could accomplish what you have accomplished.
(New Haven, Indiana)
New Haven Intermediate School (NHIS) has been showing steady growth in reading and math scores since 2009. The school district of which NHIS is a part (East Allen County Schools) received a letter grade of B from the state for 2013–14, compared with a grade of C last year.
NHIS uses a positive reinforcement program to reward good behavior to minimize punishing for bad behavior (Positive Behavior Intervention and Support). The guidance counselor also works with the students to help them develop character traits that will bring about a positive school environment. Students study positive character traits each month and then vote for the students in each grade who best exemplify these characteristics, with six winners per grade for each new trait.
Students in grades 3–5 are offered art, music, and PE. The A and A/B honor roll students are published in a school newsletter. Students participate in community service projects, such as fund raising for the American Heart Association. The school partners with Jump for Hoops for Heart programs in order to do this. Students have after-school parties, such as the skating party in February, 2015.
The principal of NHIS is Ms. Alicia Gatewood. In 2013, NHIS was awarded the National Blue Ribbon for being an Exemplary Improving School. New Haven only became an Intermediate school in 2011. Prior to that time, it was a K–5 elementary school. There are a little under 60 staff members at the school, while almost 500 students attend the school, of whom more than 63% qualify for the free or reduced lunch program.
Thank you New Haven Intermediate School. Faltering grades are often a sign of more than just academic struggles, but of course you know this. Thank you for seeing your students as individuals and taking a holistic approach. Infusing positive character traits will only multiply their future successes.
(Riverton, Utah)
Community service has become an integral part of many schools, and as students have been introduced to the concept, they have grown ever more interested in participating in community action and being part of the community. This is nowhere truer than at Oquirrh Hills Middle School, where students raised enough money to send eight World War II Veterans on an expense-free trip to the National World War II Memorial in Washington D.C. on the Utah Honor Flight. All grades participated in the effort and presented the gift to the veterans in a ceremony on December 19, 2014. The gift was made even more meaningful when the students presented the veterans with hand-drawn portraits of the veterans that they created themselves.
The community also partners with the school, allowing students to shadow professionals at their workplace. In turn, the school gives Honorary Eagle Awards to businesses which have given incredible support throughout the year.
The school is led by Principal Michael Glenn and Assistant Principals Amanda Edwards and Brian Larson. The faculty and staff are made up of more than 50 members. Students are able to utilize a physical library with online resources, as well as the Pioneer Online Virtual Library run by the State of Utah. There is an after-school tutoring program to give students extra help in succeeding.
Overall, this grade 7–9 school with over 1100 students had a score of B, while students had a success rate of 93% in English, 86% in math, 83% in science, and 94% in writing.
Thank you Oquirrh Hills Middle School. Young people often miss out on the wisdom gleaned from interacting with non-familial elders of the community. Thank you also for teaching your students to value heroes whose accomplishments far surpass those of pop-culture icons.
(Fredonia, Wisconsin)
Ozaukee Middle School (OMS) received a 2014 National Blue Ribbon Award for being a school that has been successful in closing the gap in achievement scores and for being a school of excellence.
The school has 25% economically disadvantaged and 14% disabled students. The school earned an achievement score of 75, a student growth score of 60, and a School Closing Gap Score of 64. This rural school serves grade 6–8, and has approximately 150 students. Wisconsin gives schools one of six ratings with Exceeds Expectations being the second-highest designation. OMS received a designation of Exceed Expectations.
The high school produces a literary magazine called The Ozaukee Cadence once a year. Every student in the district may submit entries. Entries are then chosen for elementary and secondary, with six winning entries coming from the middle school and high school.
OMS has a Rise & Shine Morning Club which meets on Tuesdays and Thursdays from 6:45 to 7:15 before school. The school is having a 3v3 basketball tournament on May 1–2 for all students wishing to sign up.
The school is led by Principal Joseph Hastreiter. All students take STEM classes, as well as art and music, social science, and foreign language. Students all across northern Ozaukee County go to school at OMS. A little over 2000 people live in Fredonia.
Thank you Ozaukee Middle School for providing opportunities for your students to display their accomplishments in a variety of ways. Pride in one's work is the bedrock of future endeavors.
(Lombard, Illinois)
Park View Elementary School (PVES) began in 1955 with five classrooms and a library. It has come a long way since that time. Currently, there are almost 40 staff members led by Roberta Wallerstedt for this K–5 school.
In the 2013–2014 school year, 85% of third graders, 91.1% of fourth graders, and 92.9% of fifth graders were proficient or better in math, while 81.7% of third graders, 73.3% of fourth graders, and 81% of fifth graders were proficient or better in reading. In addition, fourth graders scored 97.8% on the science test.
The library has several links for students to hone their reading skills with a literary support specialist. All the resources are designed to help close the gap between proficient and struggling readers. There is also a long list of online resources for parents to help their children become successful readers.
In 2014, Park View E.S. was named a National Title I Blue Ribbon school.
Thank you Park View Elementary School for helping close the gap.
(Braithwaite, Louisiana)
The name is deceiving because Phoenix High School (PHS) is not just a high school. It starts with a Head Start Program and educates students throughout their pre-college years. It is a rural school that was given a grade of D by the state of Louisiana in 2013, but brought its grade up to a B one year later.
The percentage of students who performed at and above grade level improved for grades 3–8. While the percentage of high school students who were above grade level declined, the number who were at grade average increased. For the entire school, the number of students scoring at or above grade level, the number of students with disabilities scoring at or above grade level, and the number of students eligible for the free and reduced lunch program scoring at or above grade level all improved from the year before.
Principal Kristie Williams is the principal of this rural school on the east bank of the Mississippi River; she has over 30 professional and paraprofessional staff members. Students can participate in cheer leading, basketball, Beta club, and the visual and performing arts.
PHS is located on the Mississippi River, about 17 miles downstream from New Orleans, not far from the Gulf of Mexico.
Thank you Phoenix High School. As many a champion knows, slow and steady often wins the race. You are coming along just fine and you future is getting nothing but brighter.
(Portage, Pennsylvania)
In the 2012–13 school year, the Portage Area Junior/Senior High School (PAJSHS) was named the number one performing secondary school in the Appalachia Intermediate Unit 08 out of more than 30 school districts. Then, in 2013–14, they received an award from the federal government for being an exemplary school for closing the gap on standardized test scores. This Blue Ribbon Award was only awarded to 48 schools in the nation.
The overall grade awarded to the school by the state was a 75.3, but PAJSHS has improved test scores over the year and was ranked as a Bronze category school by U.S. News & World Report's Best Schools for 2014.
Over 40% of the school's population of nearly 400 students in grades 7–12 come from disadvantaged homes. A Student Assistance Team meets with students and parents to help the students get the assistance they need, whether it be social, physical, mental, or environmental. The team is composed of trained professionals, including administrators, teachers, nurse, and guidance counselor, as well as a member of the community from the Cambria County Mental Health and Drug & Alcohol department. Multiple resources are listed on the school's website covering a wide variety of areas where students might need help.
The school is led by Ralph Cecere, who has been principal at PAJSHS for nine years. There are over 40 professional and paraprofessional staff members at the school.
The library has about 8,000 books, but the library can also borrow books from more than 3000 public libraries, schools, and colleges in the state through the Access Pennsylvania program. The school is also a subscriber to the Power Library electronic database, which provides countless resources for students.
Students must read books on their own as a requirement for graduation. Students in grades 7–10 go to library science classes for the first half of the year to learn the basics of using the electronic card catalog, writing bibliographies, and learning to identify reliable sources and where to look for those sources.
The district has a wellness center for student and employee use; however, employees are not allowed to use the center during school hours or while students are using it in an after-school activity. There are several sports from which students can choose, and elective classes in art, Spanish, driver's education, health, and music.
Thank you Portage Area Junior/Senior High School. You know that the key to success lies not in having all the answers, but knowing where to find the answers. Thank you for being committed to providing your students with all the resources they need for success.
(Haysville, Kansas)
The latest public information about assessment results reveals that Prairie Elementary School (PES) has improved scores for all groups in the school in math, reading, and science. With 72% of its population eligible for the free or reduced lunch program, PES has beaten the odds to become incredibly successful. Dr. David Engelking is the principal, with a staff of 75 professionals and paraprofessionals. Working hand in hand with the school is the Parent Teacher Organization, which helps to support the school and provide entertaining activities for the students.
PES is a PK–5 school that offers band, general music, orchestra, PE, and technology classes for the more than 400 students. Every Wednesday, the students take a folder home with all the information parents need to know, including announcements from organizations associated with the school. Students have these folders signed and return them on Thursday. Thus, parents do not have to have internet access in order to know what is going on with their children.
Students have several online resources to help them, including the library catalog, a website for picture books, and homework help.
PES has been honored with a Certificate of Merit from the Eleventh Annual Challenge Awards recognizing schools like PES for extraordinary achievement and uncommon accomplishment, on the basis of the 2013 Kansas Assessment results, as well as the number of economically disadvantaged students at the school. The school enhances learning through the Renaissance Learning software for both math and reading, and parents can keep up with their children's progress through a newly released Home Connect program created by Renaissance.
The school has an after-school program called HOPE, which is offered in conjunction with the Haysville Recreation Department and the Kansas 21st Century Community Learning Center Grants program for grade K–5 students. This after-school program, which lasts until 6:00 p.m., is new, and represents one more endeavor that helps PES meet the challenge of closing the achievement gap.
Thank you Prairie Elementary School. You understand the unique challenges faced by your students and their parents, and make sure that the system never becomes the hurdle they must jump for success.
(Nashville, Tennessee)
Because Rose Park Middle Math/Science Magnet School is a magnet school, any resident of Davidson County (in which Nashville is situated) may apply to go to school there. This Title I, math & science magnet middle school allows students to take band all year round and to rotate the following courses every nine weeks: Chinese, STEM, art, and PE.
The school has a program specifically for educating gifted learners and focuses on analytical and creative problem solving, collaborative work with intellectual peers, and an in-depth exploration of math, literature, humanities, and science. The program is called ENCORE, and is taken in addition to regularly scheduled classes. Students must maintain their grades in their regular classes to stay in ENCORE. Students may take high school credit classes with a teacher recommendation and contingent upon good behavior, grades, and attendance.
Four universities and colleges partner with Rose Park to enrich the education of students: Fisk University, Belmont University, Peabody College, and Vanderbilt University. The Fisk Physics Department works with the after-school Science Club. Each year, Science Club begins with a new emphasis. For the 2014–15 school year, the emphasis was rockets. University students helped Rose Park students design and build their own rocket, which they were then able to launch.
The University School of Nashville (USN) is a prep school historically associated with Peabody College (which is now Vanderbilt's School of Education). USN provides Rose Park with teacher training in partnership with the Mindfulness Learning Group. Other Vanderbilt students and faculty work with Rose Park students in science, helping them with hands-on learning activities, while a Vanderbilt science professor works with a Rose Park science teacher once a week during class instruction.
There are several other community partners whose contributions help maintain a diverse curriculum and enriching experiences that meet the needs of students. Activities for the students include Adventure Club Exploring Science (ACES) for sixth grade, Girl Scouts for fifth grade, FCA, Newspaper Club, a robotics team, Science Club, and Science Olympiad, as well as several others.
The principal is Mr. Robert Blankenship and the assistant principal is Mr. Jackie Freeman; they lead a team of faculty and staff of almost 40 members.
Sixty-five percent of Rose Park students are proficient or advanced in math, 68% in reading, 75% in science, and 95% in social sciences. In 2010, Rose Park was awarded a National Blue Ribbon, and in 2013 the school won a Silver Award from the National Center for Urban School Transformation (NCUST).
Thank you Rose Park Middle Math/Science Magnet School. You understand that closing the gap is important, but not at the expense of ignoring the high achieving students. They are lucky to have so many opportunities.
(Salmon, Idaho)
From first glance of Salmon Junior-Senior High School's website, one thing become very clear: they are very student-centric. The guidance counselor page has a plethora of information for high school students nearing graduation. The information is aimed towards Idaho students, though there is information for out-of-state students and their parents as well. Topics include includes post-high school planning, how to choose a college or technical school, post-secondary testing requirements and registration, financial aid, and scholarships. The separate scholarship page is also quite comprehensive.
In this town of more than 3000, there are 419 grade 6–12 students. At this A Reward School, every high school student must complete a project. The senior project comprises four elements: (a) community service; (b) a written composition; (c) a portfolio; and (d) a presentation. The written composition demonstrates the student's mastery of the written language. The portfolio showcases the students artistic and academic skills amassed during their time in school. The final element of the senior project is to present the student's body of work focusing on community interactions, an essay, and plans for the student's life after high school. Each student must also complete 20 hours of community service.
Students who have less than a 2.0 average at any time, or who have failed any part of the Idaho Standard Achievement Test, enter into a partnership with parents and school members called a Student Learning Plan (or SLP), where specific difficulties and solutions to those problems are targeted. The ultimate goal is to help students reach success so they can obtain a high school diploma.
In addition to classes at the school's facility, students may take digital classes. There are two types of digital classes: flex classes, which allow students to work at their own pace until the course is completed; and classes with scheduled beginning and end dates, which are nine, 12, or 16 weeks long. These classes also offer dual credit and AP classes. At the school facility, dual credit classes are offered in Speech, AP English, and Spanish III.
Students have a variety of activities in which they can participate, including rodeo, golf, robotics, hockey, travel club, and several others.
Serving his second year as principal in 2014—15, Shawn Hendrickson leads a team of over 20 teachers and staff members.
Thank you Salmon Junior-Senior High School for challenging your students to take themselves as seriously as you do.
(Sissonville, West Virginia)
Sissonville High School (SHS) is a Success School, the highest designation awarded by the state of West Virginia. A Success School is one which demonstrates that students of all demographics are progressing academically. From 2012 to 2013, Sissonville increased its overall percentage in reading proficiency by 32.1% and its overall percentage of proficiency in math by 22.4%. This is one of the highest gains in the state.
SHS is a magnet school for international studies located in hill country just north of the capital, Charleston. The school is led by Principal Ron Reedy, Assistant Principal Matthew Rhodes, Assistant Principal of curriculum Dr. Melanie E. White, and two counselors Shanna Casto and Heidi Woody. This stellar team is responsible for shaping the school's educational and cultural environment.
In addition to the traditional subjects, students may participate in ROTC, International Studies, PE, health, business/community service, choir, band, Spanish, and art. The school's website features an online art gallery showcasing current student work. SHS also partners with local businesses via "The Challenge Program" to educate students about the various career paths.
At the end of each 9-weeks, students are rewarded with off campus lunch or other prizes in acknowledgment of academic or character achievements, whether that be passing the state exam or exemplifying good behavior.
Thank you Sissonville High School for the great strides you have made, both academically and administratively.
(Smithfield, Utah)
Summit Elementary School is a Title I school with approximately 527 students in grades K–5, the majority of whom are economically disadvantaged. Even so, Summit students had a proficiency rate of 95% in English, 96% in math, 89% in science, and 93% in writing. Overall, the school earned a grade of A.
Aside from the traditional classes, students can participate in music education using the recorder. The music teacher posts recorder music on his website so students can practice at home. Technology classes teach students keyboarding and how to use the internet safely and efficiently for study. After-school activities include Newspaper Club, Art Club, Homework Club, Variety Show, Activity Club, and Lego Club.
Principal Troy Pugmire leads 84 dedicated faculty and staff members. The school partners with both the PTA and the School Community Council to help students succeed. SES uses the Accelerated Reader Program to enhance students' reading ability. Twenty 4th and 5th grade students were chosen to participate in Youth 2000, a program which trains kids in public speaking, character-building, and leadership skills. The students meet monthly for leadership training and then have the opportunity to teach short lessons on character development in classrooms around the city.
Studies have shown that teaching is the best way to internalizing a subject. Thank you Summit Elementary School for giving your students the opportunity to appreciate the value of good character by teaching it to their peers.
(Arlington, Virginia)
Thomas Jefferson Middle School (TJMS) is an International Baccalaureate (IB) school led by Principal Keisha Bogan and Assistant Principals Vincent Jarossz and Ellen Smith. There are almost 150 faculty and staff for around 800 students, over 40% of whom are from economically disadvantaged homes. TJMS partners with Rosenthal Automotive, Dr. Harold Frank, Arlington Pediatric Dentistry, and Whole Foods of Clarendon. It is community partners such as these who have changed the face of public education.
TJMS has had great academic success over the last year, increasing their reading, English, and math scores among all subpopulations in the school. TJMS has a strict "no pass, no play" requirement for all athletics. Students can remain on the team, but they must restore academic eligibility before participating on game day. Eligibility is assessed weekly.
The school has several elective classes for students grade 6–8 to choose from, like family and consumer sciences, band, art, chorus, Gifted and Talented (GT), orchestra, and the Jefferson Post, their online student newspaper.
The school has a manual called "After the Bell" for students seeking after school activities. Activities include clubs for swimming and diving, fencing, yoga, drama, sign language, art, Latin American Dance, Chess, hiking and biking. A unique club called "Model UN" teaches students the art of public speaking, debate, conflict resolution, and diplomacy through a United Nations simulation.
The school also has its own community garden. Students earn community service credits by tending the crops, but can also take home produce in exchange for their labors. Left-over garden produce is donated to the Arlington Food Assistance Center to help needy families in the area. The PTA has a garden committee which helps promote the garden. There are many articles associated promoting the garden.
The school website is a portal to student success, showing and promoting student accomplishments such as winners of the regional science fair (Best in Fair went to a TJMS student), the winners in the Scholastic Art and Writing Awards, the Martin Luther King Literary and Visual Arts award. The school newsletter is produced in Spanish, Mongolian, Arabic, Tigrinya, and Amharic, as well as English.
Thank you Thomas Jefferson Middle School for providing your students so many real world experiences.
(DeFuniak Springs, Florida)
In 2014, Walton High School (WHS) earned a grade of B from the state of Florida, but earned 81 points for reading gains for the lowest 25% and 83 points for math gains for the lowest 25%, while posting modest gains in most End of Course exams.
WHS has approximately 745 students and almost 60 staff members, including Principal Russell Hughes and Assistant Principals, Janet Currid and Chris Brown. Principal Hughes has a reputation, but a good one. He has known putting in extra hours to help his student find the right college and get the best scholarship.
Principal Hughes has partnered with with Embry-Riddle Aeronautical University for five years brining its aeronautics program to Walton High School. The program provides students with hands-on experience maintaining and piloting unmanned aerial vehicles. The University provides the instructor and the school schedules the classes.
The school has clubs and several sports in which students can participate. Additionally, the school has a WHS Sports Hall of Fame to honor athletes, coaches, and supporters of distinction.
Thank you Walton High School for thinking outside the box and giving your students once in a lifetime opportunities.
(Pittsburgh, Pennsylvania)
Grades 2–5 attend Whitehall Elementary School (WES) with a population of approximately 730 students. There are over 60 professional and paraprofessional staff at Whitehall, led by Principal Jennifer Marsteller and Assistant Principal Anissa Rosenwald.
WES is a Title I school, and has three classrooms devoted to Title I reading. There is a classroom for math support, an ESL classroom, two speech and language classrooms, two learning support classrooms, and a gifted support classroom. Students attend six classes a day consisting of both academic and elective courses including music, health, PE, art, and computer.
The school uses a positive behavior plan where students earn rewards for being respectful, responsible, and safe. The Parent Teacher Organization runs its own store and students accrue "cowboy cash" to purchase items.
WES earned a 94.9 academic score from the state, with a 100 in closing the gap in achievement scores. Overall, 91% of students scored proficient or above in math, with 85% scoring proficient or above in reading, 94% in science, and 80% in writing.
The school has two online publications. The Whitehall Gazette which features online magazine with book reviews, comics, interviews, and articles written by students. The Whitehall Newspaper is an almost entirely student-run newspaper that is both entertaining and informative. Both forums provide opportunities for students to learn about journalism and improve their writing and spelling. The publications foster a sense of community by featuring quotes by teachers and other students.
Thank you Whitehall Elementary School. We expect your budding journalists from your walls!
(Durant, Mississippi)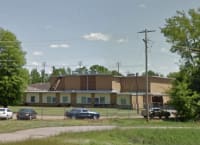 Williams Sullivan High School has a unique demographic consisting of 100% minority students, all of which are eligible for free or reduced lunch. Between 2012 and 2013 Williams Sullivan High School did the unthinkable: they rose from being rated in the bottom 7% of Mississippi schools to the top 5% — almost an 88% increase! In one year, Williams Sullivan High School (WSHS) dramatically improved the number of students proficient in all End of Course exams. Mississippi assigns a letter grade to each school. In 2014, Mississippi instituted new standards, introducing common core objectives. WSHS brought their average up from an F to an A.
End of course (EOC) exams are important to Mississippi schools. In 2014, Williams Sullivan students raised their percentages of passing students to 98%. Their Biology EOC's increased 30%. English increased 46.6% and their U.S. History rose to a complete 100% mastery.
Thank you Williams Sullivan High School. You looked at where you were at and said "No more." Your dedication to overcoming is evident to everyone.
(Wilmer, Alabama)
"It Starts With Us": a simple, but profound statement that Wilmer Elementary (WES) lives by. In 2014, their hard work was rewarded when they were named a Torchbearer School for the first time, a honor which was bestowed to only six schools in 2014. There are several requirements to being a Torchbearer School, including an 80% poverty rate, 95% participation in the state assessment, and student scores in reading and math that exceed state averages for Level IV of the ARMT+. In other words, must consist of low income students with high achievement ratings. Wilmer had an overall grade of 92 in reading and 91 in math.
The principal is Timothy Dollar and the assistant principal is Nici Lowell and together, they lead a staff of 50 people. This Title I, grade PK–5 school of approximately 550 students in the Mobile County School District uses the Accelerated Reader program to enhance reading. The Partners in Education Program allows community businesses to contribute to learning opportunities for students by investing both time and finances
The school provides incentives for perfect attendance. WES has turned encouragement into a school-wide endeavor and posters in each classroom indicate the class's progress. Students are constantly encouraged to achieve past what they ever thought possible.
Thank you Wilmer Elementary School. Your student body is evidence of the power of an encouraging word.
(Ethete, Wyoming)
Wyoming Indian High School (WIHS) serves a large Native American population from the Wind River Indian Reservation. In 2013, there were only 30 seniors. Graduation rates among American Indians is low, but the state of Wyoming, and Principal Phil Garhart, have been working hard to change that, and there has been improvement (although not as fast as they would like).
Native American values and traditions are a vitally important part of American Indian High School's educational system. Historically, Native Americans — in this case, primarily Shoshone and Arapaho nations — taught their children through experience, oral instruction and storytelling by the tribal elders. The school's motto "Honor the past, but challenge the future" embraces the best of both worlds. AIHS integrates tribal traditions into the educational framework of the school while at the same time using the latest technology like Google Chrome books.
Principal Garhart has been at AIHS for nine years. For the past two years, he and his staff have been dedicated to developing AIHS into a professional, collaborative learning community that emphasizes results through hard work and commitment. The learning community includes the entire community — students, parents, grandparents, and the rest of the tribe. This open communication fosters a culture of respect and acceptance.
The dropout rate has been the biggest challenge. Large absentee rates equate to failing grades. Failing grades correspond to dropout rates. To combat truency, AIHS has created a way for students to make up absences through special tutoring sessions. To increase community support, attendance is emphasized to both students and parents, and parents are given written notification in person if the student has missed five days or more. Though the on-time graduation rate is lower than other parts of the country, the graduation rate itself is increasing, which is no small accomplishment.
Thank you American Indian High School. You know that success lies not in comparing oneself to others, but by measuring the individual lives that you touch.
Popular with our students.
Highly informative resources to keep your education journey on track.
Take the next step toward your future with online learning.
Discover schools with the programs and courses you're interested in, and start learning today.