The 10 Best College Career Services Blogs
The best college career services blogs provide great tips or information about internship and career opportunities. Career services representatives spend time face-to-face helping students explore career options, develop career search skills and enhance their job interview skills, but some career services department staff members and interns realize busy college students also benefit from quickly getting information and advice from a blog.
Career services blogs often provide information targeted to the students of the school, but they often provide great tips any college student or college graduate can use. Posts from alumnus about how they entered their career may help college graduates across the nation launch their career in the same field.
College career services blogs don't get as much attention as high visibility blogs such as TechCrunch or Gawker so we decided to showcase the 10 best career services blogs we could find. Career service bloggers don't get a free week in the Vera Wang Suite at the Halekulani they don't even get a free Big King from Burger King, but they do get a thumbs up from us.
The Best Career Services Blogs
(The blogs are in alphabetical order.)
Davidson College Center for Career Development Blog
[sites.davidson.edu/careerdevelopment]

The career blog keeps Davidson College students up-to-date about internships, the Davidson Impact Fellowship program, mentoring opportunities and job shadowing opportunities. The blog also provides advice on an array of subjects such as interviewing, careers in human rights and investment banking.
The blog includes a list of categories which makes it easy to find the type of posts you're interested in. The blog includes helpful categories such as Alumni & Networking, Career Exploration, International Opportunities, Internships, Job Shadowing and more.
Fordham University Career Services Blog
[fordhamcareerservices.blogspot.com]


The blog provides vital details about job opportunities and internships and covers an array of subjects. The career services blog kindly keeps students updated on the latest career fairs and internship fairs, these types of events can lead to a rewarding career. The blog covers the Fordham Mentoring programs, the Young Alumni Panel & Networking Event, webinars focused on job search strategies and much more.
Harvard University, Faculty of Arts and Sciences Office of Career Services Blog
[ocsharvard.tumblr.com]


The home page quickly grabs your attention with post titles and images. The blog provides interesting posts from professionals sharing their experiences about how they entered their field. You can also learn what actually happens in fellowships. The blog covers an array of fields such as design; energy and environment; publishing and journalism; foundations and fundraising.
Read what Leah Schulson has to say about her time spent during a fellowship at Boston's Children's Museum through the Arts & Museum Fellows Program. It sounds like Leah gained valuable experience working with the Grants and Development department. Get tips from Katyrina Deutsch, a Peace Corps recruiter, about obtaining a job in international development overseas. The blog provides insightful tips about careers in a variety of fields.
Oregon State University Career Services Blog
[oregonstate.edu/career]


The large blog includes an extensive list of categories. We especially like the Career Exploration category featuring posts on subjects such global internships, how an internship led to a career, the Disney College program experience and much more.
The Networking category provides a lot of useful advice; good grades are important but so is networking.
Rasmussen College Career Services Blog
[www.rasmussen.edu/student-life/blogs/career-services]


The savvy Rasmussen College Career Services blog covers important subjects such as job searching, how to have a successful job interview, getting properly prepared for career fairs, how to keep a professional profile in social media, why joining a professional association can help your career, etc. The bloggers include useful tips from experts.
The easy to use blog has a good clean look. If you like the posts of a particular blogger and want more just click on the bloggers name and you'll see a list of their blog posts.
Tufts Career Services Ambassadors Blog
[tuftscareerservicesambassadors.blogspot.com]


The engaging bloggers at the Tufts Career Services Ambassadors such as Nirvanna Lildharrie and Morgan Kee cover important career subjects from their personal perspective. The blog posts, with a fun flair, cover important subjects such as the importance of networking with alumni, professional conferences, personal branding, why you need to be professional, etc. They enhance the blog posts with fun images and video clips. You can submit post suggestions, perhaps they'll even let you suggest some wacky video clips for the post.
I'm glad I found the blog, I had no idea a company named Hubspot (it makes software platforms for inbound marketing), actually hosted a Business Boot Camp for liberal arts majors. Perhaps the people at Hubspot realize some of the best CEOs were liberal arts majors.
University of Delaware Career Services Center Blog
[udcareers.wordpress.com]


University of Delaware students share their internship and study abroad experiences. You'll gain insights about what it's really like to have an internship at a nonprofit such as the American Diabetes Association or studying abroad in a foreign country such as China. Many of the blog posts include a useful questions and answers session with the student sharing their experiences. The blog also covers an array of pertinent subjects.
TheBestSchools wants to thank current members of the UD Bog Squad who take time from their busy schedule to provide engaging content for the blog; Keri Betters, Giulia Giannangeli and Natalie Hines as well as Heather Catalino the Marketing and Multimedia Coordinator for UD Career Services.
University of Minnesota Career Services Blog
[blog.lib.umn.edu/cehd/career]


The list of blog subjects includes Career Events, Career Profiles, Employment Spotlight, Internships & Job Opportunities, Success Stories, Volunteering/Community Involvement, and Workshops & Professional Development. The career services blog also includes an extensive monthly archives list.
We especially enjoy the Success Stories section featuring interviews with people about their job or internship experiences. The interviews often include insightful answers to important questions such as: How did you learn about the position? How does your position fit with your long-term career goals? During your job search, how did you make yourself stand out to employers? Do you have any tips to share with other students about your experience?
University of Oregon Career Services Blog
[career.uoregon.edu/blog/alumni]


Get a realistic perspective from alumnus about an array of careers. You just may learn something from their stories about how they entered their field. Gain valuable insights from people who actually have the career you desire.
The career services blog includes useful job hunting tips.
University of Vermont Career Center Blog
[www.uvm.edu/~career/blog]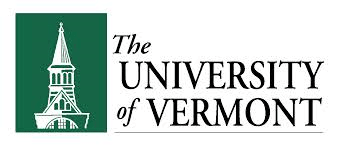 The informative career services blog covers the various aspects about the job interview process. The blog also covers subjects such as making yourself shine online, informational interviewing, as well as internships. The blog also includes a list of popular posts, a featured video and interviews.
The well-organized and informative blog has an extensive archive of posts.